Poland

Cresa predicts years of undersupply

Office & mixed-use development
schedule 01 December 2021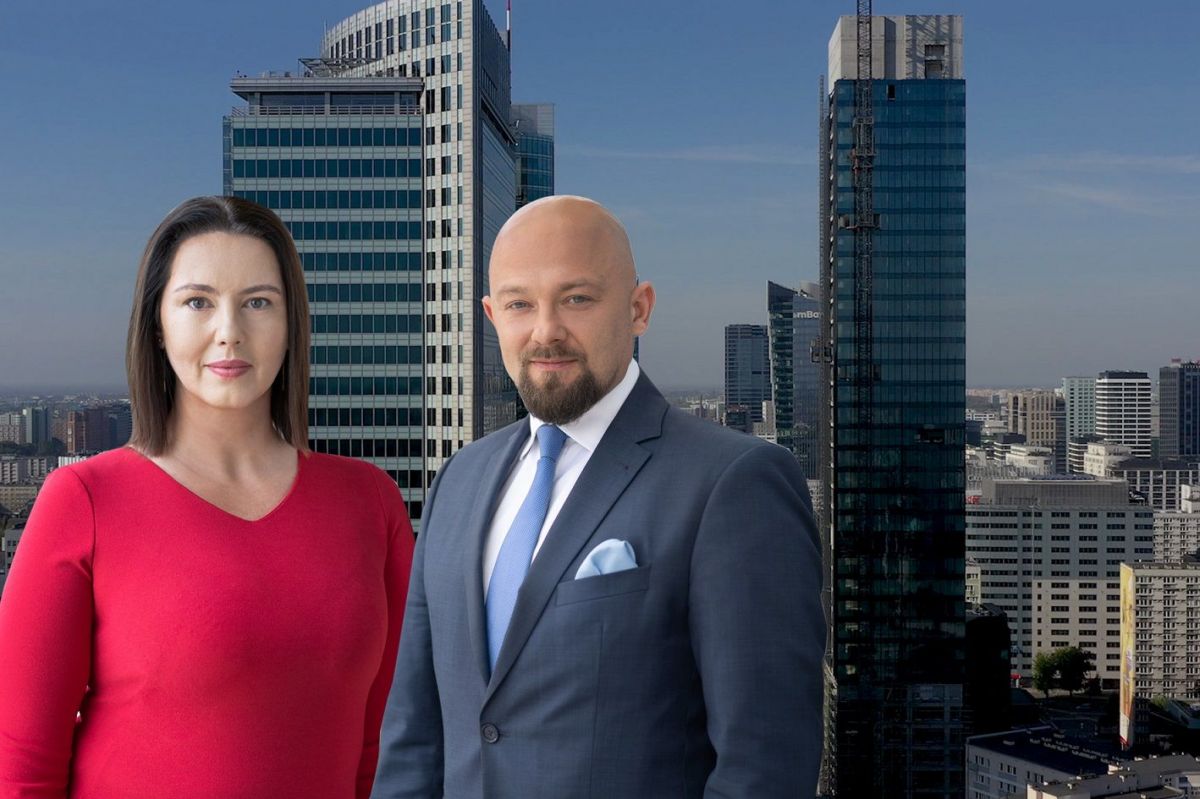 Agnieszka Giermakowska and Artur Sutor of Cresa
1 / 1
Office development has slowed down due to property market uncertainty. In the meantime, employees have returned to offices and companies have resumed relocations.
According to real estate agency Cresa, the ensuing supply and demand imbalance is likely to result in a supply gap over the coming year or so which will continue at least until 2025. Office take-up on Poland's nine core markets totalled 309,000 sqm in the second quarter, which represented a 50 pct increase on the first three months of the year.
As employees were moving back to working in the office, the office market began to make up over a year of lost time, which quickly resulted in a build-up of new negotiations. Deals that should have taken at least a year coincided with those that were about to commence as some tenants were already short of time.
Artur Sutor, head of the office department, at Cresa Poland
In 2021, office take-up came largely from the public sector as well as IT and finance. Close to 300,000 sqm was transacted by IT and financial services companies in the first three quarters of this year, which accounted for almost 40 pct of the total leasing volume posted for that period.
Business services continue to grow at pace in regional cities as they accounted for close to 60 pct of the total take-up reported across regional city markets in the first three quarters of this year,
Agnieszka Giermakowska, Research & Advisory Director, Cresa Poland
The largest renegotiation in the year to date was the lease renewal for 20,600 sqm in Warsaw's Senator building by an energy sector company. Another major deal was Rockwell Automation's lease renewal and expansion for 19,500 sqm in A4 Business Park III in Katowice. A financial services company renegotiated its 15,600 sqm lease in Kapelanka 42 in Krakow. The largest new leasing deals in the capital were the pre-lets of 11,300 sqm in Widok Towers and 9,800 sqm in Fabryka PZO, signed by Warsaw City Hall and the Warsaw Transport Authority, respectively. A major supply gap is on the cards for the Polish office market, and Warsaw in particular, for 2023-2024 as the number of new projects breaking ground, especially in the capital, has fallen sharply. Warsaw's development pipeline currently stands at just over 360,000 sqm and 2021 saw only three projects launched: Ghelamco's The Bridge (47,000 sqm), Skanska's Studio (the first phase comprising 16,200 sqm) and the next building of The Park (B9, White Star Real Estate, 11,200 sqm). Next year, new office supply in Poland is forecasted to hit its lowest since 2014. Just over 603,000 sqm is expected to be completed across the country, with Warsaw accounting for close to 230,000 sqm of that total. Supply levels are likely to fall sharply over the next quarters as only a total of between 200,000 and 250,000 sqm of office space will be built on the Warsaw market in 2023-2024.
"As the prices of lands and building materials as well as wages remain on an upward trajectory, we estimate that the cost of delivering an office building has soared by as much as around 30 pct in the past year. This has caused many developers to shelve projects and wait for the prices on the construction market to stabilise. The office market is expected to witness green shoots of recovery in 2025, a year which will see approximately 200,000 sqm of new office space delivered in Warsaw. However, it remains to be seen whether that volume will be sufficient to satisfy occupier demand after two years of undersupply.
Artur Sutor, head of the office department, at Cresa Poland