Pandemic: Threats and opportunities for the economy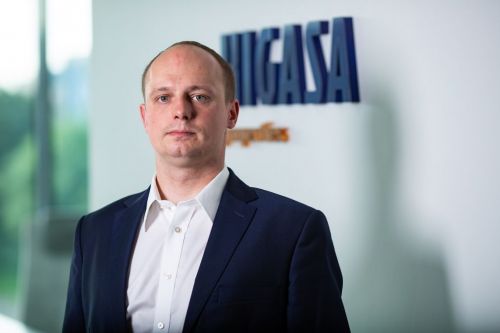 In the face of the fight with coronavirus, it is easy to become pessimistic because difficult times lie ahead for the Polish and global economy. Stock exchanges both overseas and in Europe are falling and the time when our country was seen as a 'green island' is definitely coming to an end. However, the situation is not absolutely dire despite the shocking pessimistic headlines. Let's try to assess the threats and also the opportunities for the Polish economy. Because there are also many of those too. Nevertheless, this is only an analysis of the current situation and an attempt to look for potential opportunities in rapidly changing circumstances...
When upheavals appear, such as those that accompany a global pandemic, many myths fall, even those that seem to be self-evident truths, that are the basis for many businesses. For example Let's consider, the saying "People always have to buy clothes". Most probably this thought has crossed the minds of the majority of fashion brands owners. And it is correct. Up until the moment people cannot go shopping. Trading restrictions on stores of over 2000 sqm hit footwear and fashion brands directly. Many companies made a short-term strategic mistake by focussing on the biggest shopping centres (the hope is that the trade wil go online, but I will write about that later). Now convenience centres have proven to be a good solution comprising small retail parks in small towns close to customers and focussed on their basic needs such as groceries and drugstores. More and more companies are looking to expand in this way and they are the clients we serve. Moreover stores such as Rossmann and Biedronka are currently reporting a shortage of staff. I believe current events will radically change the commercial sector in Poland. Strategies will look for diversification with locations not only in prestigious locations such as big shopping centres, but also in smaller centres and parks, which offer greater shopping convenience.
>Most crises and upheavals result in opportunities. The current situation is conducive to the growth of safe havens, such as the big currencies including USD, EUR and CHF which are now favoured above emerging markets. Fin tech Companies, which deal with on-line payments, bank services and remote transactions, have a great opportunity to grow. Those institutions, which previously offered such services such as mBank have an advantage. Those companies, that have diversified into the real and virtual world are in a similar situation because on-line shopping should gain in popularity as an addition to shops in real locations. Another question is the choice of a safe and fast delivery method. In this case also such companies as InPost have a huge advantages. In the 21st century with a crisis already knocking at the door, it is impossible not to see the potential of renewable energy. Analysts and commentators point out that energy securityand independence should be a priority of both companies and and individual households. We can expect people to become more aware of this issue and the need for self sufficiency both on a regional and at an individual level. In the face of such a situation the market for the systems, which that service private generators and the collection and purification of rainwater for the private use, will develop quickly. In the long term, we can see a potential opportunity for the medical sector,. In any case, interesting changes are taking place in the UK Formula 1 teams have started producing much-needed respirators. Such companies, have the latest equipment and technology at their disposal, but have currently suspended their activities because races around the world have been cancelled and now their resources are being used to save lives. Polish fashion companies such as 4F, CCC and Kazar, as well as LPP have also declared their help financial, material or technological way.Currently, the results of the pandemic on the economy cannot be foreseen which is why businesses and entrepreneurs focus on cost-cutting and wait for stability. We do not know how useful government support will be, especially taking into account the fact that in Poland it is difficult to say that this shield is in any way effective. During the crisis investment is suspended, costs are lowered and the weakest businesses close. This is a trend that is difficult to reverse because only new investment will result in new jobs and without new jobs tconsumers have less money to spend, which means that they buy less and less. Such a situation can result in a further fall in company revenues. In all this chaos one thing is certain: no one knows when it will all end.