Retail Revival: A new golden age looms
schedule 28 February 2022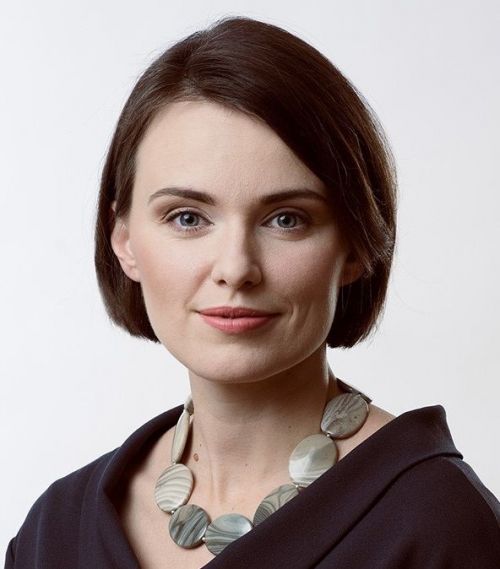 Retail has been at the epicentre of cyclical and structural change. Prior to COVID-19 the sector was grappling with rapid ecommerce growth and changing consumer habits. The pandemic compounded those challenges and adversely impacted occupancy, rental collection and market sentiment. Look closer though and pockets of resilience exist. Many occupiers have not just survived, but thrived over the last two years. With the pandemic becoming endemic, a golden age beckons for future-proofed physical retail formats, assets and locations and informed investors who position their strategies accordingly.
The pain has been realised
The pandemic had an immediate and dramatic impact on physical retail. Non-essential retailers were forced to closed and high street footfall collapsed and has yet to recover (figure 1). Poland's ecommerce penetration rate was 8% in 2018 and is expected to reach 14% in 2022 with online spending boosted by the pandemic. Retail capital values fell by 20% over 2020 and 2021 according to CBRE. Market sentiment remains soft.
The future is brighter
As with other sectors though, the pandemic merely hastened structural changes in shopping patterns. These would have occurred anyway over a longer period, prolonging the pain for occupiers and investors. The necessary pain has largely been realised. Capital values have corrected, rents have rebased on formats that were misaligned to the future and many retailers who would have closed anyway are now gone. Freed from these constrains, retail is well positioned for a revival supported by three powerful forces: consumer demand; occupier demand; and dynamic supply.
Strong consumer demand
Shopping habits have been permanently reshaped and greater ecommerce penetration is here to stay. However, the pandemic has demonstrated the many benefits of physical retail when it comes to experiences, instant/accurate fulfilment and discount prices (Figure 2). It has emphasised the pitfalls of online shopping too such as fulfilment time, product issues and the returns process. Consumer appetite for the physical retail is significant. Our global survey of worker preferences indicates that 75% of Polish respondents plan to shop in-person several times a week post-pandemic, the highest rate in Europe.
In addition to a strong desire to spend in person, consumers have an unprecedented ability too. Polish household savings increased to a 16-year high in 2020 according to the OECD. Despite elevated inflation, it has remained extremely robust ever since and is expected to trade at 14% in 2022 and 12% in 2023 according to Trading Economics. This compares to an average of 2.9% between 2000 and 2022. Revenge spend potential is huge. Polish consumer spending growth over the next five years will amount to 3.6% per annum, the strongest growth rate in Europe and well above the 2.5% Eurozone average. Much of this will be spent in person. Despite enduring ecommerce growth, a new golden age for physical retail looms.
Acquisitive occupiers
Many forms of occupier demand remain strong. Retailers that have traded well during the pandemic such as supermarkets and experience-based operators are all expanding. There are new retail entrants too such as Rolf Benz and Duxiana, two furniture retailers, or medical services provider DentalPro Clinic. Expanding occupiers are early indicators of a retail revival.
There is also growing impetus behind adopting the 15-minute city concept, whereby residents are capable of meeting all of their living, working and playing needs within close proximity. This creates particular opportunity for convenience-anchored shopping centres to expand their occupier profile to include residential, office and urban logistics-related use. There is significant value-add and performance potential for well-located shopping centres able to adapt to broader use.
Dynamic supply
Occupier-demand is polarising onto the specific assets/locations. The characteristics of occupiers, assets and locations that will see stable and growing demand from physical retailers is now clear. This includes supermarkets which capture non-discretionary spend for items such as food which shoppers prefer to physically inspect. It includes shopping centres embedded in urban areas which provide functional and experiential shopping. Investors who own or can acquire such stock will capture positive occupier-demand migration. Misaligned stock offers value creation opportunities through repositioning to align with modern retail demand or offer diversification to include higher value uses.
A golden age looms
Retail is at an inflexion point. It has endured a lot of change; retailers have closed and values have corrected. Looking forward though, European shoppers have the desire and means to spend. Future-aligned occupiers are confidently expanding. There is a lack of the suitable assets in the right locations capable of fulfilling modern occupier demand meaning investors who own or can buy/create that stock will win. The stage is set for a sustained retail revival as it enters a new era attuned to customer desires in the ecommerce infused, post-pandemic world.
Compelling investment prospects
Reflecting the strong growth story and today's unfairly discounted pricing, investment performance potential is sizeable. Over the next five years, Polish retail is projected to deliver an annual return of 6.6% aided by both rental growth and yield compression, according to the latest CBRE from Q1 2022. Over 2022, it is expected to return a staggering 14.8%, more than double the European average. This suggests investors who already own suitable stock, or can create or acquire it quickly, will capture the best performance.
These forecasts represent average performance too. Pursuing a selective strategy which targets the most resilient assets and locations exclusively has the potential to significantly exceed these returns. Now is clearly the time to be a retail investor as the new golden age arrives.