Polish Real Estate Investment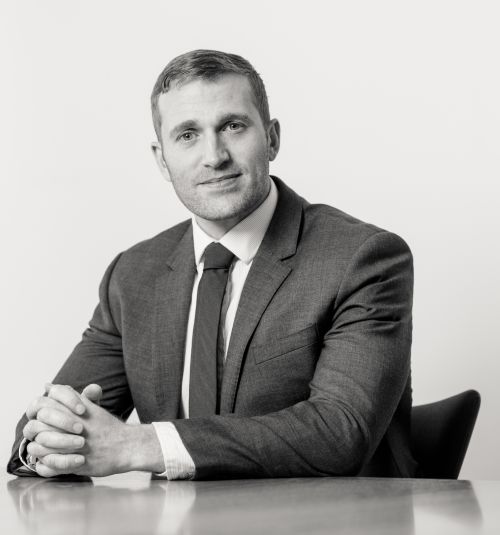 While the rest of the world watches Ukraine deal with the ongoing effects of its invasion by Russia in February 2022, the real estate industry should be paying particular attention to its neighbour. As a result of the war, Poland has been unfairly discounted by real estate investors due to its geographical positioning – investors view the country with hesitation and unease given misplaced speculation that the war spill over. Consequently Polish real estate investment in the second half of 2022 was down 35% on the five-year average. However, Cromwell's recent research points to Poland as an underrated investment opportunity which will actually benefit from its proximity to Ukraine in future years.
As Ukraine's neighbour, Poland has experienced significant demographic changes since the outbreak of the war. The European Investment Bank estimates that 7.5 million people have fled to Poland so far, with at least 1.5 million of those set to remain in the country permanently. With these Ukrainians tending to be better-educated and younger than the average Pole, this influx will increase the skilled workforce in Poland. Additionally, efforts to reconstruct Ukraine following the war – the cost of which is currently estimated to be €322 billion by the World Bank – will likely be channelled through Poland, significantly boosting foreign direct investment in the country. With these factors considered, it is understandable why Oxford Economics forecasts that Poland will benefit from some of the strongest economic growth in Europe over the next five years. This would boost the investment potential of the local real estate market.
The case for investment in the Polish logistics and light industrial market is particularly compelling. The invasion of Ukraine has accelerated the shift away from global supply chains, with the increasing prioritisation of resilience over cost leading to a pivot from Asia to Europe. This growing focus on European bases, coupled with rising business costs, higher inflation and higher rents is prompting more western European manufacturers to seek alternative location options, which benefits the Polish market.
With one of the lowest prime logistics rental costs in Europe, plentiful land availability compared to western Europe and a growing pool of skilled labour at more competitive rates than in western Europe, Poland is already gaining from manufacturing relocations. Multinational corporations such as Mercedes-Benz, Nestlé, Volkswagen, Jacobs Douwe Egberts, Daikin, Viessmann and DYWIDAG are leading the way in leasing Polish logistics space.
Structural changes within the industry are also pointing to prosperity in the Polish logistics market. European e-commerce penetration rates are rising again and are projected to rise further, boosting demand from fulfilment and distribution occupiers for logistics and light industrial spaces which are within easy reach of a European consumer base. Poland's local authorities are more developer-favourable than those across the continent, meaning that the country offers lower barriers to creating new space than in much of western Europe. Additionally, Poland's central location within Europe and its well-developed motorway network mean that customers both east and west are easily accessible. It is also worth noting that, in the future, Poland may serve as a major entry point for Chinese goods into the EU as part of the 'New Silk Road'. All of these factors pave the way for a boom in the Polish logistics and light industrial market.
Ultimately, Poland serves as an underrated real estate investment location. Its current unfavorability to investors, due to its proximity to the conflict in Ukraine, is undeserved given that its geographical positioning and economic strength will only help to grow the country after the war. With this consequential boost to its workforce and foreign direct investment, in addition to its plentiful, affordable land, low prime logistics rental costs and central European location, Poland could become Europe's star performer in the coming years and could be a superb investment opportunity for savvy investors.