Slovakia has investment record in its sights
Investment & finance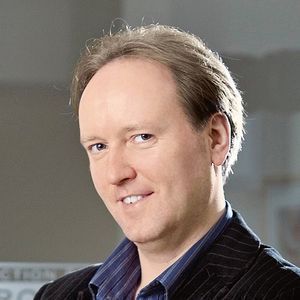 Nathan North
deputy editor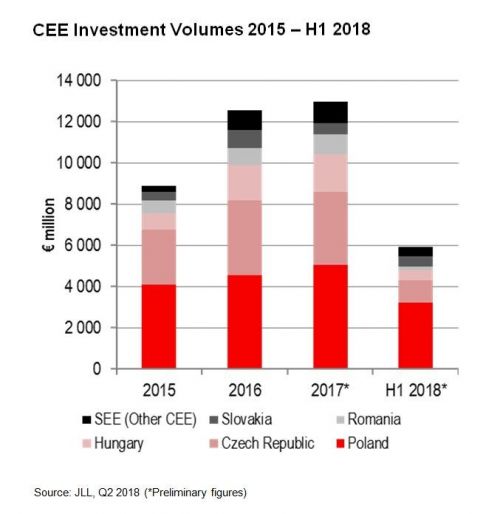 SLOVAKIA The total real estate investment volume in Slovakia for H1 2018 reached just under EUR 500 mln, a significant amount compared to the EUR 535 mln for the entire 2017 and record breaking EUR 850 mln in 2016 – according to JLL.
The consultancy puts the high level down to a number of mid-volume level deals from Q4 2017 shifting to Q1/Q2 2018, as well as increased liquidity and investment activity on the Slovak market.

"The investment market is being boosted by increased demand from Slovak and CEE based investors, currently buying mainly core assets. There is also an ongoing appetite for value-add products at distressed prices, which is a very scarce product. Interestingly, more and more money is heading towards the regions – a trend that started in the retail and industrial sectors and is now also arriving into offices. Slovakia again currently provides and is scheduled to provide several prime and risk-wise core opportunities, as well as core assets in non-prime locations. Combined with competitive yields compared to other CEE countries, investors are likely to find the right product in Slovakia," says Rudolf Nemec of the capital markets department at JLL Slovakia.

Retail transactions made up the largest share in volume out terms of the 17 individual deals closed in H1 2018 (45 pct), followed by offices (35 pct and the highest number of transactions) and industrial (10 pct, with none of the assets traded being part of a portfolio). NEPI increased its retail market share through the acquisition of Mlyny in Nitra from local developers, while a private investor also acquired Arena in Trnava, again from a local high net-worth individuals. While interest remains strong in the sector, the availability of product remains limited and as a result it is dominated by a few sector specialists. In the office sector Wood&Co acquired the 27,000 sqm Lakeside Park from TriGranit and the 33,000 sqm Aupark Tower from Heitman (both in Bratislava). Further mid-sized and larger transactions are likely to close in H2 2018. In the industrial sector (usually the most active), Reico acquired the 90,000 sqm Dubnica Park on the D1 highway in western Slovakia.

"We estimate that the second half of the year will likely see an additional EUR 300 to 330 mln in commercial property transactions, so the total investment volume is expected to reach a level of EUR 800–830 mln. The record Slovak investment volume of app.. EUR 850 million in 2016 could be surpassed if one or two large trophy assets are traded. However, the total number of deals will definitely be higher than the previous year," adds Rudolf Nemec.

JLL estimates the prime yields in Q2 as: shopping centres – 5.25 pct, offices – 6 pct, high street retail – 7 pct, retail warehouses – 7 pct, industrial and logistics – 7 pct and prime hotels (operations) in the capital – 7.25 pct. Across the CEE region, EUR 5.93 bln was invested in H1 2018 – a 6.3 pct increase on H1 2017 (EUR 5.58 bln). As usual Poland had the largest share (54 pct), followed by the Czech Republic (18 pct), Hungary (8 pct), Slovakia (8 pct), the SEE markets (8 pct) and Romania (3 pct).