POLAND

Better H1 for regional office markets - JLL

Office & mixed-use development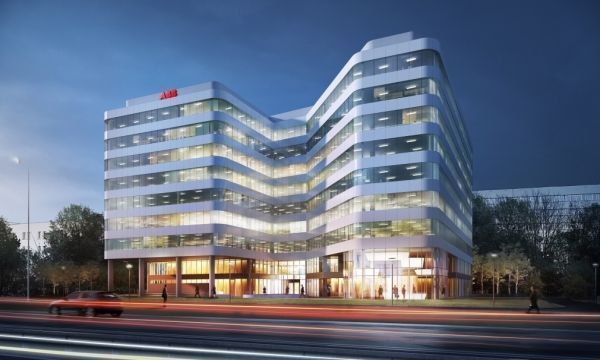 ABB's 20,000 sqm lease in Axis in Kraków was the largest in H1 in regional cities
1 / 1
The office markets in Poland's major regional cities enjoyed a better H1 than a year earlier, despite the pandemic and the expected slowdown, according to JLL.
In the first half of 2020 almost 668,000 sqm was leased throughout the country, with markets outside of Warsaw accounting for more than 330,000 sqm of the total. This is a higher figure than a year ago, despite the fact that the demand on regional markets in Q2 was 50 pct lower than the previous quarter.
The demand for office space in the first half of the year increased by almost 10 pct y-o-y. This increase can be partly put down to the Kraków market, which accounted for a third of the tenant activity outside Warsaw.
Karol Patynowski, the director of regional markets at JLL
Kraków saw the largest lease agreement for a regional market in the first half – the 20,000 sqm renewal by ABB in Axis. Warsaw, however, remained dominant, with the largest transaction in the history of the Polish office market – a pre-lease by PZU in Generation Park Y (46,500 sqm), while DSV signed a sale-and-leaseback agreement for 20,000 sqm in Mokotów district, and Poczta Polska renewed its lease and decided to expand in Domaniewska Office Hub (19,800 sqm).
Despite the pandemic, during which the activity of some tenants has slowed down, there are many companies on the market that have continued to develop their business. Almost 68 pct of total regional office demand in the first half of the year, and seven of the ten largest deals during this period, were lease contracts for new office space – including relocations and expansions.
Karol Patynowski
In H1 2020, more than 280,000 sqm was delivered to the Polish market, including almost 176,000 sqm in the largest regional markets. The total office space supply has now reached 11.3 mln sqm, which is almost equally distributed between Warsaw and regional markets.
Currently, app. 1.5 mln sqm is under construction, with the eight largest regional markets accounting for 800,000 sqm of this. The most active developers are in Kraków, Katowice and the TriCity, where office stock is set to hit the 1 mln sqm mark once all current construction is completed. Although work in Poland is ongoing, completion dates for some projects may be pushed back to a later date.
Hanna Dąbrowska, a research analyst at JLL
The biggest office projects completed in H1 included: Varso I and II (46,600 sqm, HB Reavis) and Chmielna 89 (25,200 sqm, Cavatina Holding) – both in Warsaw, Olivia Prime B in Gdańsk (25,000 sqm, Olivia Business Centre), and building 4 of the High5ive complex in Kraków (23,500 sqm, Skanska Property Poland).
After last year's record performance, investor activity in H1 2020 remained at a very high level, with 22 office transactions worth more than EUR 1.3 bln finalised – 56 pct of which was in Warsaw.
The most spectacular regional transactions were finalised in Krakow: the sale of High5ive II (buildings 4 and 5) and the acquisition of Equal Business Park (A, B, C).
Eight contracts were signed outside Warsaw with a total value of app. EUR 582 mln. As a result – the second best H1 result for regional markets, only beaten by 2019's performance. Kraków was the clear leader among the regional cities with Katowice and Wrocław also proving to be very popular with investors.
Tomasz Puch, the head of office and industrial investment at JLL
The overall vacancy rate in Poland is 9 pct. In Warsaw the rate stands at 7.9 pct, while outside of the capital it comes to 10.2 pct – an increase of 0.8 pp y-o-y and 0.7 pp q-o-q. The lowest (6.1 pct) vacancy rate among the eight regional markets can be found in the TriCity and Katowice, with the highest in Poznań (14.5 pct) and Łódź (13.2 pct)
Currently the highest prime monthly headline rents can be found in Kraków (EUR 13.5–15.5 per sqm), and the lowest in Lublin (EUR 10.5–11.5). Prime rents in the central areas of Warsaw are currently quoted at EUR 18–24, while prime assets in the best non-central areas are up to EUR 16.