POLAND

Warehouse vacancy creeps up

Warehouse & industrial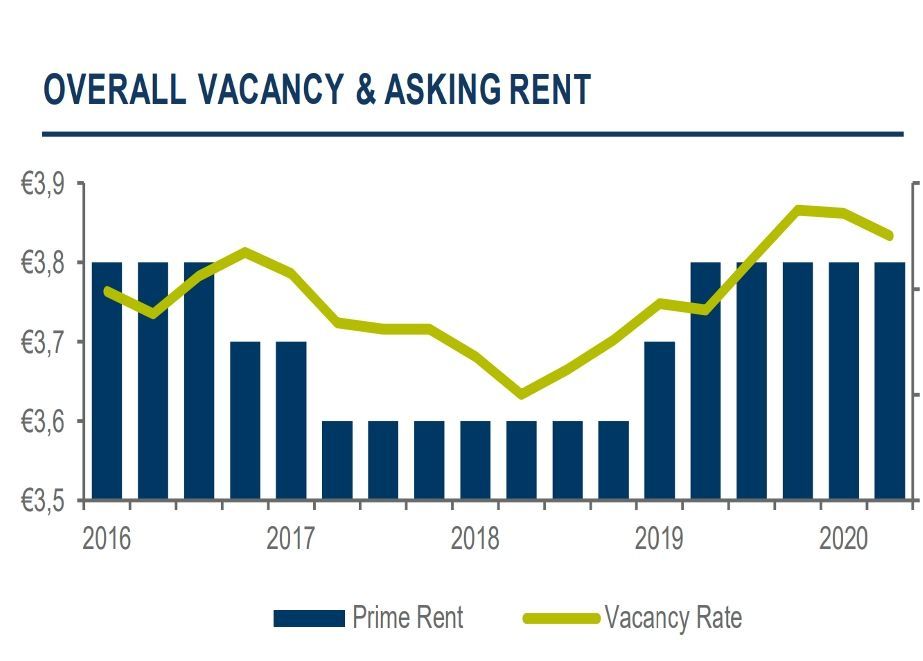 (graphic: Cushman & Wakefield's Q2 2020 Industrial Marketbeat report )
1 / 1
Both warehouse take-up and supply reached high levels in H1 2020 in Poland, according to Cushman & Wakefield's latest report on the Polish industrial market.
Warehouse take-up hit 1.3 mln sqm in Q2 2020 alone and totalled almost 2.3 mln sqm for the whole of H1. Net take-up comprising new leases and expansions accounted for 74 pct of the total leasing activity amounting to almost 1.7 mln sqm in H1. Renewals made up the remainder or 582,000 sqm. The strongest leasing activity was on three core markets: the Warsaw Suburbs, Upper Silesia and Central Poland, where a total of 1.2 mln sqm was transacted, accounting for more than 50 pct of the H1 take-up.
Despite the strong performance we are cautious about prospects of this year being a record one for the industrial market. Such sectors as automotive or manufacturing that play an important role in the Polish economy have been hit hard by the pandemic. Recent months, however, have revealed positive trends, with companies gradually returning to normal business activity as restrictions are being eased further. As some companies are negotiating or finalising new projects, we expect that the entire sector will be better prepared for the potential risk of a second wave of the pandemic.
Joanna Sinkiewicz, a partner and head of industrial and logistics at Cushman & Wakefield
Take-up predominantly came from logistics (28 pct of the total leasing volume in H1), retailers (16 pct), e-commerce (14 pct) and light manufacturing (12 pct). Other leading sectors included construction (6%), courier services (4%) and food (4%).
The full impact of e-commerce on the Polish warehouse market is stronger than is revealed by the pure statistical data, which includes solely online-only stores and platforms. There are many other companies from various sectors rapidly developing omnichannel strategies, thereby generating additional demand for logistics and courier services, and consequently for warehouse space. In addition, IT companies looking for modern warehouse space for data centres are a relatively new source of demand in Poland. The Warsaw market reported two such deals for a total of 28,500 sqm in the first half of the year, with more projects underway.
Adrian Semaan, a senior research consultant at Cushman & Wakefield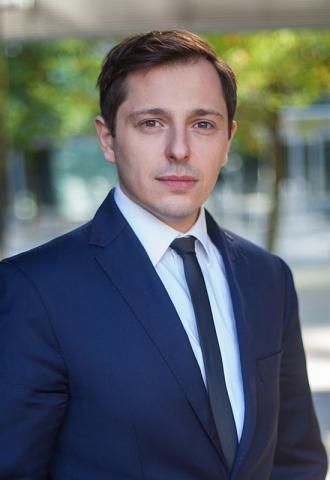 More than 1 mln sqm of warehouse space was delivered in H1, 600,000 sqm of which was completed in Q2 2020. Around 70 pct of the new supply was completed in the Warsaw Suburbs, Wrocław and Upper Silesia. Poland's total warehouse stock will soon surpass the 20 mln sqm mark. Around 1.9 mln sqm of warehouse space was under construction in June, slightly down from 2.2 mln sqm in the same period last year. The highest concentration of the development pipeline was in Upper Silesia (435,000 sqm), followed by the Warsaw Suburbs (324,000 sqm), Western Poland (256,000 sqm, of which 80 pct is under construction in a BTS project in Świebodzin, close to the Polish-German border), the TriCity (237,000 sqm) and Wrocław (158,000 sqm).
Monthly headline rents have remained flat since the beginning of the year at EUR 2.50–3.80 per sqm for big-box warehouses and at app. EUR 4.00–5.25 for SBUs in the largest conurbations. Effective rents range between EUR 2.00–3.20 for big-box warehouses and EUR 3.00–4.50 for SBUs.
At the end of June 2020, there was almost 1.4 mln sqm of vacant space, making up 7 pct of Poland's total industrial stock. Although the overall vacancy rate edged down by 0.4 pp compared to the previous quarter, it was notably higher than a year earlier, according to Cushman & Wakefield. The largest increases in vacancy were recorded in Central Poland (down to 6.8 pct from 10.1 pct) and Krakow (down to 5.2 pct from 7.5 pct), while the Warsaw Suburbs experienced a slight increase from 5.3 pct to 6.8 pct.
E-commerce remains the major driving force behind the growth of the Polish industrial market. During the pandemic it experienced a rapid expansion, with online sales hitting a double-digit share of total retail sales. This figure is, however, gradually returning to its pre-pandemic levels, but its organic, long-term growth will be favourable for logistics and the entire Polish industrial sector, which successfully serves both national and cross-border distribution needs.
Joanna Sinkiewicz