The second great wave from the East
Investment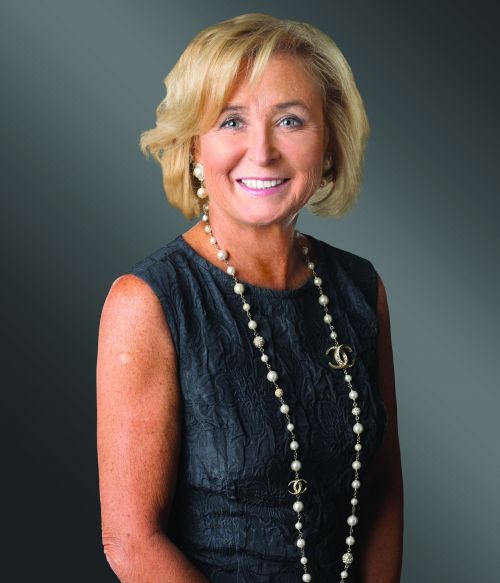 For several years it seemed that a tsunami of real estate investment was about to head our way from the Far East. But has this wave crashed against the rocks thrown up by the pandemic? Or is it only just starting?
In 2012, the term 'New Silk Road' entered our collective consciousness, as China signed a cooperation deal with the EU to improve transport, logistics, trade and investment links between the country and the bloc, with the CEE region, due its geographic position, set to become a major beneficiary of this. But the first major transaction in the private sphere was the acquisition of two huge Amazon fulfilment centres in Wrocław and Poznań in early 2016 by Hana Financial Group of South Korea.
And more was to come: between 2013 and 2019, according to a report by Skanska, Colliers International and Dentons published in early 2020, the total volume of Asian (Singaporean, Filipino, Chinese, South Korean, Japanese and Malaysian) capital invested in CEE real estate reached EUR 7.7 bln – not far off the total from Germany for the same period of EUR 8.6 bln. 2019 was even dubbed the 'Year of the Dragon' in Poland, with 20 pct of such investment coming from these countries. This trend continued into early 2020, with the notable transactions including Singaporean sovereign wealth fund GIC's EUR 950 mln acquisition of the Maximus portfolio across Europe (including in Poland and Slovakia) from Apollo Global Management for its P3 Logistic Parks platform, the purchase of two Amazon warehouses in Poland (in Łódź and Bolesławiec) by Chinese investment company CGL Investment Holdings Corporation and the sale of five Polish warehousing parks by Panattoni to Savills Investment Management on behalf of an Asian investment fund.
Shying away
However, towards the end of last year, South Korean investors in particular seemed to disengage from European investment. According to Savills, in 2019 South Korean investment in across Europe rose to EUR 12.5 bln from EUR 5.6 bln the previous year; but according to Real Capital Analytics (RCA), the volume fell to a third of that figure in 2020. The question was even raised by some commentators that as pricing in Europe held up through the pandemic that Asian investors may have turned their backs on European properties, to seek out better bargains that were arising in the US. Jayme Han, the senior director of capital markets at JLL Korea, has recently been quoted as saying: "Koreans appear to be shying away from investing in European properties overall, out of the belief that European assets may depreciate further."
And yet, despite the pandemic there have still been significant deals in the CEE region since the outbreak began. The largest was the sale of Goodman's portfolio of 26 logistics properties in Poland (65 pct), Slovakia, the Czech Republic and Hungary to GLP of Singapore for around EUR 1 bln. The company has since added to this portfolio by starting work on a number of development projects, in Chrášťany and Ostrava in the Czech Republic and Lędziny in Poland. There have also been some office transactions, such as the acquisition of Floreasca Park in northern Bucharest by a joint venture between Zeus Capital Management and Resolution Property – the latter being majority owned by Chinese conglomerate Fosun for an estimated EUR 100–110 mln. And last summer, Phillipines-based ISOC bought the two buildings it didn't yet own in Silesia Business Park in Katowice. This year the EUR 82.2 mln purchase was sealed of two buildings in the Lixa office complex in Warsaw to Hana. More recently a 101,000 sqm warehouse wholly leased to Castorama in Łódź was sold to Savills Investment Management on behalf of the VESALF I pan-European logistics investment fund for EUR 65.5 mln. Last November, Savills IM launched a partnership with Seoul-based Vestas Investment Management to set up the fund, which is among the first 'blind' funds (without a stated investment goal) raised solely from South Korean institutional investors to invest mainly in European real estate, but that will nevertheless (according to a Savills IM press release) "target core and core-plus logistics assets across all key European markets". Given that this was the fund's second purchase, Poland is clearly one of those. Last August, Savills IM partnered with Japanese company Kajima Properties to buy two of warehouse facilities totalling almost 145,000 sqm developed by Panattoni in Łódź.
A total of just over EUR 9 bln was invested by Asian capital between 2016 and 2020 in the CEE-6 countries. The question is, apart from its position on the New Silk Road, why are East Asian investors attracted to the CEE region? "Some Asian investors have been looking to the CEE region to provide more favourable returns, which have been eroded in core European markets partially due to higher levels of competition for product," says Luke Dawson, the CEE managing director and head of capital markets at Colliers. "In addition to this, many Asian investors are drawn to the CEE because of the strong logistics and auto sectors across the region," he adds.
Polish polish
Jolanta Nowakowska-Zimoch, the head of real estate in Poland of law firm Greenberg Traurig Grzesiak, agrees, adding that: "East Asian investors see Poland and the CEE region as strong economies. Poland has had ten years of relatively high GDP and was less affected by the financial crash than other economies. They see the same quality of product as in Western countries and a booming real estate market that is both developed and stable." And in her opinion, Poland is likely to receive the lion's share of this Far Eastern attention: "In 2020, Poland was recognised for the first time as a developed rather than an emerging market. The perception is also that the workforce is hard working, educated, motivated and resilient. Poland's attractiveness was confirmed when it was not so affected by the credit crunch and the conservative policies of the banks following it. And the economic data also shows that the latest crisis hasn't affected it so badly either. Having survived those two crises relatively unscathed confirms that it is a developed market and safe to invest in. Investors are looking at the quality of the product and if they can obtain a higher yield." Indeed, over the last five years the bulk of their investment in the CEE-6 has been made in Poland (around 56 pct or EUR 5.1 bln), followed by the Czech Republic (26 pct / EUR 2.4 bln) and then Slovakia, Hungary, Romania and Bulgaria.
As has already been mentioned, the profile of these investors can be anything from sovereign wealth funds, institutional, REITs and listed companies, private ones and so on. Often the investment has been occurring in partnership with more local investment management companies, such as Savills IM with Vestas and Kajima (Griffin Real Estate has also partnered with Kajima for its student housing platform) and Zeus Capital Management with Resolution Property. As Jolanta Nowakowska-Zimoch explains: "Initially, it was more efficient to use management companies to invest in what were unfamiliar markets to them and to negotiate with new people. But we are now definitely seeing more direct investment."
Industrial resolution
What are all these investors looking to buy? "Industrial and logistics have been and continue to be the most acquired product/asset type, often as a platform or in portfolio scale transactions, with app. EUR 5.5 bln in transactions between 2016 and 2020," points out Luke Dawson, "followed by offices with app. EUR 2.1 bln transacted. Select retail (app. EUR 965 mln) and hotel (EUR 340 mln) assets were also acquired during this period, but there was an obvious drop for these sectors during 2020."
"In the last two years," adds Jolanta Nowakowska- Zimoch, "Asian investors have become fully focused on the logistics and warehouse market. And since these sectors are also booming in Poland and the CEE region, they have become convinced that this is the place to invest and a good alternative to such assets in Western Europe. They can definitely achieve higher yields than in Western Europe with a comparable quality of product. So it's become a kind of substitute for the Western European market. In Poland, for example, there's been the improvement in infrastructure, there's the geographical position of the country, and there's the existing capacity to invest in logistics and warehousing. Asian investors are looking for business that has already been confirmed on the market." She agrees with Luke Dawson that Far Eastern investors are looking to buy core product in the form of portfolios and big stand alone projects, while adding that they are particularly interested in strong tenants and leases. "They would actually prefer to have much longer leases than we are used to in the CEE region. But e-commerce tenants are very much on their radars. This has been the case since the acquisition of the Amazon warehouse in Wrocław – the first big transaction in the CEE region by an Asian investor. And e-commerce generally has longer leases than other tenants," she says.
Alternative thinking (or not)
When it comes to the other real estate segments, according to Luke Dawson such investors will remain interested in office assets in the capital cities and the more liquid Polish secondary cities. Jolanta Nowakowska-Zimoch again agrees that in the past they were investing in core product in Warsaw, Prague and Budapest, "and should still be." The exception to assets in the main cities, in Luke Dawson's view, might be in the alternative sectors "such as student housing, data centres, etc. where the scarcity of product and long-term growth may outweigh the immediate concerns around the location," he suggests. However, Jolanta Nowakowska-Zimoch has yet to see any Asian interest in alternative assets such as resi4rent and data centres.
South Korea is definitely at the top of the list when it comes to investing in the CEE region. According to the Polish Investment and Trade Agency (PAIH), there are now 260 South Korean companies investing across the Polish economy. And as we've seen, others, such as Chinese and Singaporean players, are still very much active here. In fact, the 2020 volumes invested by Asian capital in the CEE-6 countries came in at EUR 1.87 bln, roughly in line with the five-year average of EUR 1.8 bln. So although there might have been something of an easing off of the rate of expansion of Far Eastern capital into the region in 2020 compared to previous years, it certainly didn't go away – and as we get over the initial shock of the pandemic and look beyond it, everything points to the fact that it will pick up once again.