White-and-red Czechs
Investment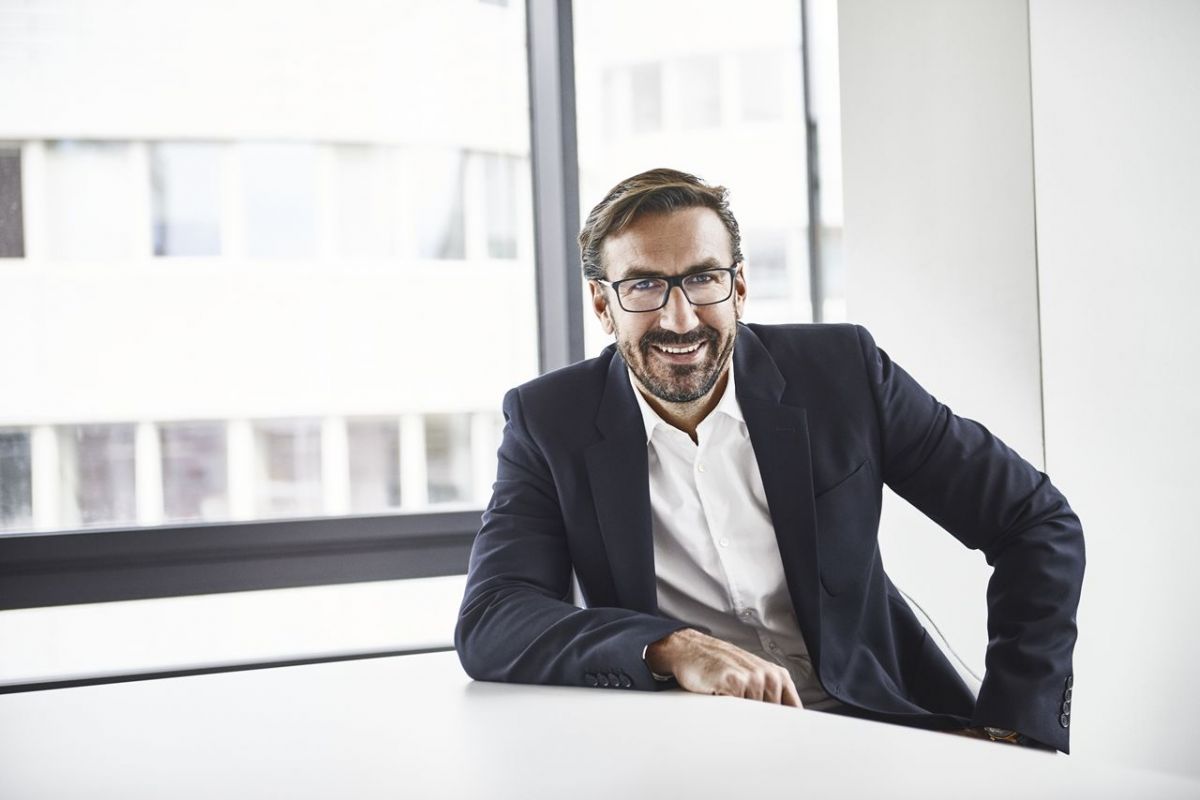 Omar Koleilat, the CEO of Crestyl, admits that perhaps the company had outgrown the Czech market and the opportunities still available there: "Yes, maybe there was a little of that, but it was the sheer size of the Polish market that in itself was attractive to us, regardless of where we stood in the Czech Republic"
A Bohemian (and Moravian) rhapsody of investors and developers has been making an impression on the Polish property scene lately. Why here, why now and what are these Czech funds and companies planning to do next in Poland?
Since the early days of the free market in Poland, successive waves of international funds, investors and developers have left their mark on the Polish real estate sector, shaping and growing it into the more mature market it is today. These have included German, Austrian, French, British, Scandinavian, American, Irish, Far Eastern, Middle Eastern and South African players, among others. But in the last year or so more traffic has been coming from a surprising – or perhaps not so surprising when you think about it – source: the Czech Republic.
Last year, the Polish office market saw the debut of three Czech investors: Investika realitní fond OPF, ZFP realitní fond and PPF Real Estate Holding. Investika made its first Polish acquisition in Q1 2021 with Szyperska Office Center (SOC) in Poznań (19,000 sqm), which it bought from Wechta Nieruchomości. It followed this up in November with the EUR 15.7 mln purchase from HIH Invest Real Estate of two HGV facilities in Gdańsk and Wrocław leased to MAN Truck & Bus Polska. In May this year, together Luxembourg-based private investment company Bud Holdings, Investika bought the 20,075 sqm Tensor Office Park in Gdynia from Dutch investor EuroEast. ZFP, meanwhile, had in April 2021 purchased the 23,500 sqm Wołoska 24 office building in Warsaw's Mokotów district from Ghelamco for around EUR 60 mln. And at the end of last year, it was announced that PPF had acquired a 45,000 sqm business park in the same part of Warsaw from US investor Hines – New City.
The fund taking the plunge
One of the largest Czech fund managers that has entered the Polish market in recent years is REICO, the investment company of Česká spořitelna, the largest retail bank in the Czech Republic and part of Austrian banking group Erste. REICO was set up in 2006 as the real estate fund manager for ČS Nemovitostní fond, which is the oldest and now the largest retail real estate fund in the Czech Republic. On behalf of this fund, REICO has been particularly busy in Poland of late. It actually made its Polish entrance in 2017, when it acquired the Proximo I building in the office cluster around Warsaw's Rondo Daszyńskiego roundabout. The transaction for the 28,385 sqm property, which was bought from Hines for EUR 116.6 mln, was followed later that year with the acquisition of the Galeria Słoneczna shopping centre (40,900 sqm) in Radom from White Star Real Estate for EUR 164 mln, and then of Proximo II (20,703 sqm) for EUR 77.3 mln, around a year after REICO bought Proximo I.
Why did REICO take the plunge into the Polish market when it did? "Back in the days of the Proximo I acquisition, Czech open-ended real estate funds had to hold at least 20 pct of their funds in liquid assets," recalls Tomáš Jandík, the CEO of REICO IS ČS. "With depo-rates close to zero, our fund enjoyed strong sales and at one time we had more than 50 pct of NAV in cash and equivalents. At the same time, the availability of prime product in the Czech Republic was – and still is – notoriously low, so we had to make a strategic decision: either the fund takes on core-plus risks by acquiring non-prime assets, or we go abroad and stick to the prime segment, which we did," he explains. The lack of available product in their home country is a refrain that can often be heard from Czech investors or read in their press releases. But why are they so interested in Poland, in particular, rather than elsewhere in the region? According to Tomáš Jandík: "The main reason for most Czech funds to invest in Poland is that there's not much left to buy back home. Within the CEE region, Poland and the Czech Republic are the core markets, but it is mainly Poland that offers newly-built institutional product. Other CEE markets are perceived as much less liquid."
Since these pre-pandemic deals for office and retail properties, REICO's focus in Poland seems to have shifted away from office and retail and onto the hottest assert class of the moment, warehouse and industrial. In August 2021, the company announced the purchase of Panattoni Park Tychy DC1 (54,000 sqm) from Panattoni Europe and Bluehouse Capital. Early this year it also bought the second half of the complex, Panattoni Park Tychy DC2 (60,776 sqm) for EUR 54.6 mln, while in April it acquired BWI's R&D centre in Kraków's Balice district, but this time for its ČS Long Lease fund, from Polish industrial developer 7R and US investor InSite Real Estate for EUR 27.3 mln. Does this represent a change in approach to REICO's expansion into Poland – and maybe one that other Czech investors will replicate? Not according to the company's CEO: "Our sector selection is not so much driven by our fundamental market view, as by current asset allocation and the relative shares of sectors or geographies in our portfolios. In 2016–2017, we spent EUR 360 mln on office and retail investment in Poland relatively quickly, so we preferred to buy elsewhere before going back to Poland for industrial investments. Also, we were for a long time underweight in logistics, so we started buying modern industrial assets in Slovakia as early as 2018. We have acquired six industrial investments since then. The two latest acquisitions in Lower Silesia were at that time desirable, as we had increased our Slovak and Czech allocation in the meantime. In terms of Polish industrial, we like this asset type equally to office or retail investments – but it always comes down to the individual opportunity and the pricing," insists Tomáš Jandík.
The scramble for sheds
In any case, the Polish warehouse sector is certainly of particular interest at the moment to Czech investors and developers. Since Q1 2021, CTP, the biggest Czech industrial developer in terms of space completed, has had three warehousing parks under development in southwest Poland, one in Iłowa close to the German border (170,670 sqm), and the other two closer to the Czech border – in Zabrze (89,962 sqm) and Opole (44,659 sqm). It also has plans to extend the two latter parks by another 40,000 sqm and 20,000 sqm, respectively. Around the same time that the construction work was getting underway on the three parks, CTP announced that it had entered into a partnership with Polish industrial developer MDC2 to build up its industrial park network in the country. It recently became evident that these plans had taken a major step forward when it was revealed in May that CTP had purchased a portfolio of projects in the development and pre-development phases in Silesia as well as central and northern Poland from 7R. Around 1.2 mln sqm of warehouse and industrial space could potentially be developed on these sites.
The biggest Czech industrial investor (by some way) is Accolade. By the end of last year, its industrial fund had grown into the second-largest real estate fund in the Czech Republic, with a portfolio worth more than EUR 1 bln. It is also increasingly active in Poland at the moment, where its development partner is Panattoni. Since it entered the market in 2016, Accolade has built up a portfolio of eleven standing assets across the country with a total area of more than 650,000 sqm. In December it announced plans to invest EUR 71 mln in expanding its park in Goleniów near Szczecin from 28,000 sqm to 63,900 sqm and in a new 20,000 sqm park in Jelenia Góra park.
Homing in on Poland
However, it is not just Polish offices and warehouses that have piqued the interest of Czech real estate players. They are also muscling in on Poland's residential sector. In early 2021, UDI Group, a residential developer that was established in Prague 30 years ago, launched its first Polish project – Classic Ursus. This CZK 2.5 bln (EUR 100 mln) investment involves the construction of a seven-building estate on a 3 ha brownfield site in Warsaw's Ursus district. The entrance to the estate is to be the restored gatehouse to the former Ursus tractor factory that once stood on the site. The entire project, which will offer 960 apartments to buy, should be completed in 2026.
Another Czech developer and investor, Crestyl, last year completed its first acquisition outside its home country. Together with Polish private equity firm Cornerstone Partners, it bought out Polish residential developer Budimex Nieruchomości for a staggering EUR 1.51 bln. The deal accounted for 40 pct of the Polish multifamily investment volume for the year. Around the same time as the deal was being finalised, Budimex Nieruchomości (since renamed Spravia), which had previously been a residential-for-sale developer, signed a contract worth PLN 1.37 bln to build 2,496 apartments for Swedish resi-rental specialist Heimstaden Bostad. The 13 projects, in Warsaw, Kraków, Wrocław, Poznań and Gdańsk, should be completed between Q1 2023 and Q1 2025.
Crestyl actually made the decision to enter the Polish market prior to the pandemic, about four years ago. Omar Koleilat, the CEO of Crestyl, admits that perhaps the company had outgrown the Czech market and the opportunities still available there: "Yes, maybe there was a little of that, but it was the sheer size of the Polish market that in itself was attractive to us, regardless of where we stood in the Czech Republic." However, he emphasises that it was the affinities between the two markets that was the main factor that led to the decision: "Poland is a logical expansion area for anyone from the Czech Republic – it offers potential growth similar to the Czech experience, it has many common institutions that work in both jurisdictions, and it is an extremely attractive market, mainly due to its size and potential." Nevertheless, by entering Poland through taking over an existing platform, Crestyl has also acquired partners with local expertise: "Acquiring a solid platform with a solid team accelerates your local knowledge and ability to execute a strategy. And the Spravia team is absolutely excellent. Cornerstone are also a local player with extensive connections, and since we had no local knowledge, their initial involvement was the key to all this," explains Omar Koleilat. Spravia, which has a share capital of around PLN 660 mln, is mainly active in the cities mentioned above, but since the acquisition has already expanded into Gdynia.
Is all this activity from Czech players entering the Polish market just a temporary phenomenon – a mere flash in the pan, like that of Austrian investors and Irish developers a few years back? The CEO of REICO would beg to differ: "Many more Czech investors could potentially enter Poland in the years to come. The capital base in the Czech Republic is deep and wide-ranging – from private equity individuals, open-ended retail funds, various typically closed-end funds of qualified investors as well as institutional buyers investing on their balance sheets. However, there are some short-term obstacles – rising euro funding costs, Czech inflation above 12 pct and Czech repo rates at 5.75 pct, which may slow down the fund-raising for some real estate investors, but could also generate strong short-term headwinds to spend on real estate at any cost. In the long term, I expect that more and more Czech buyers will be turning to Poland as and when there is lack of product at home. The influx of Czech funds to Poland is only set to grow and the activity of Czech buyers that we have seen so far is just the beginning," says Tomáš Jandík.