Alexandra Bucur
Skanska
CEE Region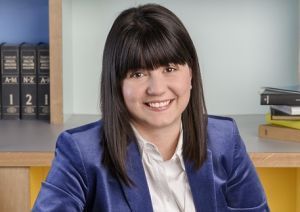 Alexandra Bucur has been appointed project marketing and communications manager and will now be responsible for creating a single project marketing and communications team for the entire business unit across the Czech Republic, Hungary, Romania and Poland.

The project marketing and communication team will work on bringing office buildings to the market, by co-creating and positioning them. Together with the project management and leasing and sales teams, she will also oversee delivering brand loyalty on each market.

Alexandra has more than twelve years of experience as a professional and innovative marketer, building brands from scratch, developing products and leading diverse teams. She joined Skanska in 2016 as the marketing and communications manager responsible for the Romanian and Hungarian markets. She developed and managed the marketing and communication plans for projects in these countries, while simultaneously coordinating Skanska's corporate marketing and communications activities.