Tomáš Míček
CBRE
CZECH REPUBLIC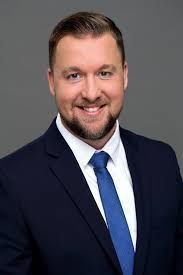 CBRE Czech Republic has appointed Tomáš Míček as head of retail. He will also continue in his previous position as head of retail property management.
His main goal now will be to unify and connect the operations of the individual services that CBRE provides in the retail sector into a first-class integrated service. He replaces Katarína Brydone, who will now be fully focused on leading the investment team, the development of client relations and the coordination of the purchase and sale of a wide range of properties: from offices, shopping centres, retail parks, industrial and logistics halls to hotels and residential investment projects.
Tomáš joined CBRE in 2018 as the deputy head of retail property management. In 2019, he took over as the head of this department. During this time, his accomplishments have included the opening of Outlet Arena Moravia in Ostrava and he was responsible for the reconstruction of Olympia Plzeň, Vivo! Hostivař and several other retail parks. Before joining CBRE, he was employed for many years by Tesco and later Ikea Centres Czech Republic and Slovakia, where he was in charge of Avion Shopping Park Ostrava and Avion Shopping Park Bratislava.
He graduated with a master's degree from the Technical University in Ostrava, with a focus on economics and management. He also received an MBA from Cambridge Business School and a facility manager's certificate from the Facility Management Institute in Prague. Tomáš is fluent in English and Polish. His hobbies include travelling, cycling and fitness.