Maciej Skubiszewski
CPIPG
Poland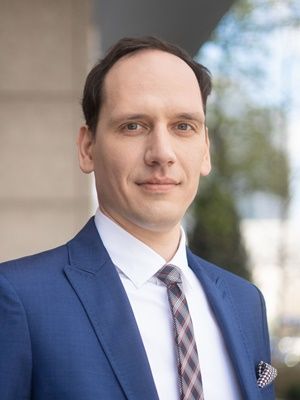 Maciej Skubiszewski has become the new Senior Leasing Manager at CPI Property Group. In his new position, he is responsible for the implementation of the leasing strategy as well as the commercialisation and re-commercialisation of space in the office buildings in CPIPG's portfolio: Central Tower, Concept Tower and Chałubińskiego 8.
Maciej Skubiszewski gained twelve years of experience in commercial leasing on the agency side. He started his career at Vertigo Property Group, where he worked as a negotiator. Then, for seven years, he was associated with Knight Frank Poland - in the positions of senior negotiator, leasing manager and head of Landlord Representation. After moving to Polski Holding Nieruchomości, he took up the position of director of the Office of Leasing and Commercialisation. He is also a co-founder of Deskpicker, a platform for finding flexible office space.
Maciej Skubiszewski is a graduate of the Warsaw University of Life Sciences, where he earned a master's degree in spatial management and a master's degree in tourism management.