The temperature at ground level
Feature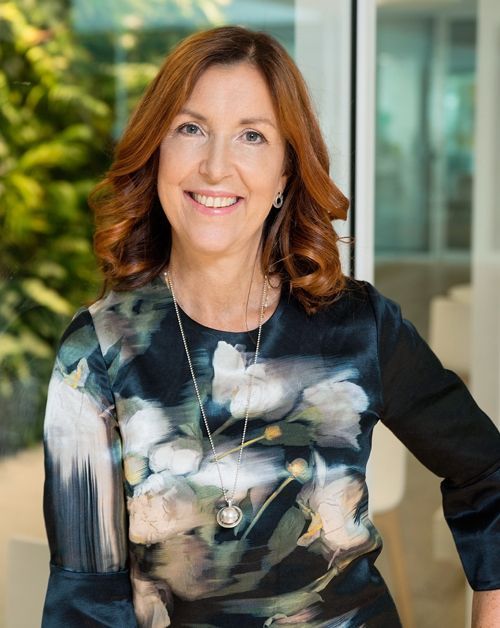 The prices of land for real estate projects have reached levels not seen since before the credit crunch. Could history repeat itself once again in the form of another spectacular crash? The experts believe that this might not be on the cards – even though the appetite of developers' is truly gargantuan
When we looked at the land market over three years ago, it was only just beginning to revive. Developers of all sectors were shopping for plots in Poland, but they were still very selective. However, this did not prevent PLN 1.85 bln being invested in it in 2014. In 2015 the figure grew to PLN 2.5 bln and in 2016 reached somewhere between PLN 3 bln and PLN 4.5 bln – depending on the methodology used for calculating this. What kind of figure will we be looking at for this year? Most experts are in little doubt that the volume will exceed PLN 5 bln. "We expect that the total value of land transactions will surpass last year's record level of PLN 3 bln, reaching a value close to PLN 5.5 bln; however, the growth will not be the same for all the market segments," predicts Emil Domeracki, an associate director in the investment consultancy department at Colliers International. Land prices in some sectors seem to have been growing faster than the speed of light, but in the case of others the acceleration is more like what you experience on an afternoon ride on a light railway train.
Residential developers take all
Easily the most under-supplied segment in terms of land in Poland is the residential sector. Developers that had already built up land banks on the cheap in previous years are now fighting tooth and claw over almost every strip of vacant land. "As usual, the residential market is playing the dominant role – app. 70 pct of the entire demand – in this year's transactions. The low interest rates, the continuation of the state 'Apartments for the Young' home-buying programme, as well as new regulations imposed by the Financial Supervision Authority on mortgages, have all had a positive effect on the demand, encouraging developers to increase their activity. We have been seeing a growing interest in regional cities and conurbations with more than 500,000 residents. The decreasing number of available plots in key locations of the largest cities has borne fruit in the form of a considerable shortening of the average negotiation period," explains the expert from Colliers.
Interestingly, developers have been joining forces with other market players when buying land. "They are forming consortiums with other developers and funds, including foreign companies. The latter are also interested in potentially buying development companies and we should be seeing such acquisitions on the Polish market," argues Daniel Puchalski, the director of the investment land department at JLL. "We have been seeing very high demand in Warsaw, Kraków, Wrocław, Poznań, Łódź, Katowice and Gdańsk," he adds.
Even plots plagued by certain 'issues' can be sold now. "We are preparing to launch a new business line that will involve buying so-called 'distressed land', that is, land burdened with complicated legal or environmental issues. We have the competence and experience required for this, in order to successfully improve the status of these sites. By doing so we can prepare the land for our developments or sell it on to other developers," claims Michał Sapota, the CEO of Murapol.
Such an approach is hardly surprising, particularly given the fact that it is getting increasingly difficult to find good sites. "Prices have increased by a few dozen per cent and we now have the lowest number of good plots ever. The quality of the plots available is also deteriorating. This has come about mostly because properties in less attractive locations or with opaque legal statuses are slowly becoming more acceptable to investors," explains Barbara Bugaj, a senior real estate market analyst at Cenatorium. However, these are not the only factors fuelling the growth in prices. In the last few years the best plots have all been snapped up, while the number being freed up by public entities has decreased considerably – and this is not only impacting the residential sector. "We now have the phenomenon of developers searching for and creating new locations for projects. So the buying of developed sites with the intention of demolishing existing buildings is to be expected, as well as brownfield sites – post-industrial plots for projects that require complicated planning changes in order to be carried out," emphasises Karol Dzięcioł, the acquisition director of Echo Investment.
Logistical support
Warehouse developers also currently have a huge appetite for the purchase of investment land, being responsible for app. 20 pct of this year's demand. "Compared to previous years, investors are also more ready for one-step transactions without deferring payments over time, to secure sites quicker due to the shrinking availability of ready to buy land in the locations preferred by them, most of which are near large cities," explains Emil Domeracki. Things were quite tense in this sector last year, when new regulations for the sale of agricultural land came into force. "Prices of agricultural land have increased by 5 pct to 12 pct, depending on the region, since the beginning of 2016 – that is, before the act came into being. So it shouldn't be expected that agricultural land will suddenly start getting more expensive, although it has to be admitted that when agricultural land directly neighbours a plot with a local zoning plan for industrial and logistics development, the price of it could be more than 15–20 pct higher than in 2016, because such plots are extremely rare in urban areas," argues the expert from Colliers.
Developers themselves also admit that the availability of land for the construction of industrial facilities is only moderate and that what there is suffers from a lack of zoning plans. And this is contributing to the lengthening the development process. However, they are still able to find something for themselves. "You can't complain too much," comments Katarzyna Wojtasiewicz, the acquisitions and development director of Panattoni Europe. "Let's take Warsaw and its immediate area, for example. The availability of land in the city is difficult due to the existence of local zoning plans or legal issues such as those related to potential claims. On the other hand, a few new locations have emerged – the A2 motorway has been built, along with the Pruszków, Grodzisk Mazowiecki and Konotopa interchanges. There are also new locations following the construction of the Warsaw ring road and the S8 road. Things are different in Silesia – there is no shortage of land there but the region is specific. Post-industrial sites are common, but these can require decontamination or could have suffered mining damage. In Central Poland the availability of land covered by zoning plans is similar – it is substantial, but you also have to think about how things will be in the future," admits Panattoni's director.
Office and retail lagging behind hotels
One of the basic and fundamental differences when comparing the current land market to that of a decade ago, is that the current number of transactions for plots for office buildings and shopping centres has almost fallen to zero. "The Warsaw office market is focused in certain locations, where the interest in plots is high. Intensive activity by office developers is also evident on the land markets of regional cities, particularly Kraków and Wrocław. This could result in increasing land prices in these cities. We are also aware that office sites are being redesignated as residential plots," reveals Maciej Wójcikiewicz, a senior valuation director at CBRE.
Decreasing demand has not significantly impacted land prices, which can still sometimes be exorbitant. According to research by Cenatorium, the prices of plots for commercial development in Warsaw sometimes come close to surpassing PLN 20,000 per sqm. However, these are the exceptions and the shortage of land in the best locations is being balanced by the high supply of office space completed in 2016 as well as the extensive retail saturation in the largest cities. According to Daniel Puchalski, retail investors are generally interested in plots for retail parks in cities with populations of around 50,000–70,000 and which are not yet saturated in terms of retail. In other words, the golden age of shopping centre construction is now behind us. Office developers, meanwhile, are having to work with the land they have already got – even though some have been turning to the office markets in Gdańsk, Wrocław, Kraków and Łódź.
In the meantime, hotel developers are becoming increasingly confident as the market continues to boom even more impressively in this sector than in the run-up to the Euro 2012 football championships. "The activity in this sector is probably greater than it was before Euro 2012 and so they are often now on the look-out for partners and investment opportunities. Their focus is on such cities as Kraków, Wrocław, Poznań and Warsaw as well as the resorts. Łódź, Rzeszów and Katowice are also on their radar as these markets are undergoing a genuine revival in terms of investor interest," believes the expert from JLL.
Temperature grows in Central Europe
Poland is not the only country in this part of Europe where the investment land market has been growing at a dizzying rate. Consultancies and investment companies in the Czech Republic, Romania, Hungary and Slovakia cannot complain about any lack of work. Things are particularly hot in Prague, where the residential and the office markets are going through a period of intensive growth. "The Czech market has been on the growth path for a few years, and land prices have risen accordingly. The right kind of experience is still needed to find good plots, which can be quite a challenge. Prices have mostly been on the rise in large cities such as Prague or Brno," says Stanislav Frnka, the CEO of HB Reavis Poland. However, he goes on to add that in the Czech capital there is another problem that developers complain about – the sluggish process for issuing building permits, which is driving some investors away. "The lack of precise site development plans in some cases certainly does not help. It could contribute to there being a shortage in the supply of new development projects in the near future," believes Stanislav Frnka.
However, developers would not be developers if they didn't know how to cope in such an environment. "Prague as the window of the booming Czech economy has seen unprecedented demand for modern offices in the last eighteen months. Although almost 300,000 sqm of new office space is set for completion in 2017 and 2018, this pipeline can hardly satisfy the projected demand in the long-run," admits Marie Passburg, the managing director of Skanska Property Czech Republic. She goes on to add that despite the limited access to new plots suitable for office development in general, the company has recently acquired office projects with valid zoning or even building permits.
In the Czech Republic there is still space for companies that are unfazed by such challenges and have specialist and detailed knowledge in particular market segments. "Developers, in the main, seem happy just to focus on easier or less complicated opportunities, even if this reduces their potential development portfolios and returns. It could be that there is a gap in the market for more aggressive local developers who are prepared to take on the risks that more institutional developers are less willing to accept," suggests Andrew Thompson, the head of investment for the Czech and Slovak republics at Colliers International.
The competition is also strong in neighbouring Slovakia. "The modern office market is clearly focused on Bratislava, where the availability of plots for new development is very limited and the competition is substantial. The prices for land with the required building permits range from EUR 500 to EUR 700 per sqm. When it comes to the retail market in the capital city, looking at the existing projects and those under construction like Stanica Nivy, you can already talk about saturation. The eastern part of the country, where the availability of plots is slightly higher and prices are lower – between EUR 50 and EUR 300 per sqm – still has potential in this segment," is how the head of HB Reavis' Polish branch summarises the situation in his home country.
Hungary and Romania on the way up
The economic slowdown seems to have left little trace over in Hungary. "The market activity in the development land market has been significantly greater over the last 2–3 years than the largely illiquid 2008–2013 crisis years. During this period a number of greenfield development sites in Budapest were sold for a total of around EUR 300 mln," points out Tamás Steinfeld, an associate director in the valuation and advisory department at Colliers International, Hungary.
His boss, András Dallos, adds that land prices in 2017 have reached their pre-crisis levels and in downtown locations are between EUR 400 and EUR 700 gross per buildable sqm, while in secondary locations the price is between EUR 100 and EUR 250 gross. In locations that are distant from the downtown with limited public transport the land prices are even below the range of secondary locations. "The availability of land for sale in the most sought after office locations in Budapest is very low and these are mostly brownfield areas with redevelopment potential," says András Dallos, the director of valuation and advisory services at Colliers International in Hungary.
The residential market is also very hot. There are currently app. 14,000 new apartments under construction in Budapest, whereas in 2011–2014 only 2,000 apartments obtained building permits on average. "Residential developers, who are able to pay a higher price per sqm of land than office developers, are putting additional pressure on the market. This is pushing prices up significantly, which actually results in another interesting market situation – new land for sale then appears as some owners decide to take advantage of receiving a better return than they had probably initially hoped for," explains Marcin Łapiński, the managing director of Skanska Property Romania and Hungary.
There is also one more factor which could have an impact on increasing the supply of plots. "There are a number of large plots located in prime downtown locations that are currently state owned. If these properties come onto the market, it would definitely shake up the activity on the development land market again," believes Tamás Steinfeld.
The land market in Romania is also reliving its glory days. "The land market here is going through its most dynamic period since the economic downturn. There is increased demand for land across all segments – office, residential, retail, hotel, industrial – coming from both existing players and new entrants," says Sinziana Oprea, an associate director in the land agency of Colliers International Romania. "The interest is increasingly extending to the large secondary markets such as Timişoara, Cluj-Napoca, Iaşi and Braşov. The residential sector in particular has grown substantially over the last two years and now accounts for the largest proportion of investment in land. In this context, prices are on an upward trend, with yearly average increases of 10–20 pct or even higher in the most sought after areas," she adds.

Will there be blood?
The market has become accustomed to ups and downs. Years of plenty are inevitability followed by slowdowns – and things are likely to be no different this time. The million dollar question (or perhaps it's worth even more than that) is: when will this happen? And this is where things become unclear. "In the next few quarters we do not expect land prices to slump in Poland. They should continue to grow. An increase in interest rates could, however, prompt investors to turn away from renting out apartments and to return to investing their funds in deposits. If this is the case, residential projects in the least attractive locations will suffer. In any case, an increase in interest rates should not result in the residential sector collapsing as long as it is not accompanied by any unforeseen events," believes Maciej Wójcikiewicz of CBRE.
Daniel Puchalski of JLL is also relatively optimistic. According to him, we are currently heading in a similar direction as we did in 2006–2007, but the huge demand is mostly being driven by the availability of cheap money and the strong sales of apartments. He emphasises, however, that the increased land purchasing activity will not last forever. "We estimate that the bull market could last until the end of next year. The market might be cooled by changes in the law, such as the new construction code, even though these also have their upsides. Market players have also drawn conclusions from the situation a decade ago and most are now more careful" adds JLL's expert.
The demand for land could start to slow down in Hungary as soon as next year. According to Tamás Steinfeld of Colliers, with the period of lower VAT for residential projects due to come to an end in 2019 [which will affect purchases in 2018 due to the nature of the construction business – editor's note] and with the high supply in the office segment and stable demand set to continue, developers should be focusing on projects in progress rather than new land acquisitions. In Romania the strong land trading activity is also unlikely to fall off. "We expect that the positive trends will also continue throughout next year, because investors are eager to take advantage of the dynamics of end users and new players looking for land, and so they want to start their projects," argues Sinziana Oprea.
Nobody actually knows when the market will finally cool down, but there are already those who are anxiously waiting for it to do so. I recently had the opportunity to talk to a particular Polish developer (who I think has the same attitude as some others across the region) who has an enviable kitty for buying land for new projects at his disposal. When asked what he was waiting for, he responded: "For blood to be spilt." Unfortunately, he categorically refused to authorise this statement.
So perhaps we should wait for something to actually happen...?