The distress of investment
Investment & Finance
Interviewer Rafał Ostrowski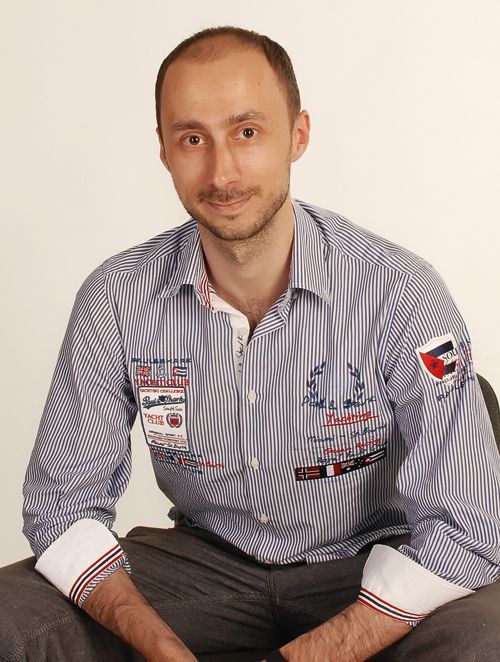 The first time we heard of Focus Estate Fund was when you bought the Galeria Sandomierz mall in mid-2016 and later when you bought a centre in Ostrava a couple of months later. What are the reasons for a Kyiv-based firm to focus on real estate in Poland and the Czech Republic?
Maxim Shkolnick, partner at Focus Estate Fund: The strategy of our fund from the start has been to focus on the markets of Eastern Europe, in particular on medium-sized commercial real estate projects. The logic behind this is quite simple - the economies of these countries are growing steadily, the business environments are transparent and favourable. Besides, our experience of the Polish market has been good having been a shareholder of Polish company Kleba Invest even before it debuted on the Warsaw Stock Exchange. This is a Polish real estate developer that specialises in defining the strategy of retail parks as well as constructing, leasing and selling them. The deciding factors during the decision making were the low interest rates, the high yields with minimal risks in retail real estate and adequate liquidity.
Could you tell us something about the origins of the Focus Estate Fund?
The partners are Andriy Kozin, Mykola Stetsenko, Oleksandr Romanyshyn and myself. The partners as well as fund's management team are located in Kyiv, Ukraine. As I mentioned Andriy and I were shareholders of the Kleba Invest, which went public on the WSE. This was the reason we would often visit Poland and we gained a lot of useful market insights. Medium-sized retail properties seemed to be a window of opportunity for us so we decided to fill this gap. As for our geographical origin, in the modern world this is irrelevant. The founders and partners might be in Ukraine, but the business is in Poland, Czech Republic, and the professionals we work with are located all over Europe. To give you an example, back in 2012 Google bought a start-up company called Viewdle. I had the pleasure of being one of its founders. At that time everybody called Viewdle a Ukrainian company. Although its sales office was in Los Angeles, the company was registered in Delaware and it had offices in Kyiv and Puerto-Rico.
How do you raise your equity?
At the moment we are not doing any fundraising. The overall value of our investment commitments currently exceeds the volume of the deals flowing through our funnel. We do not raise money from institutional funds as our investors are high net worth individuals.
You buy non-prime retail properties – why do you have this particular focus?
By looking at the name of our fund you can see that focus is in our DNA. Obviously non-prime (medium-sized) retail with a total gla of up to 10,000 sqm in second and third tier cities have far less entry capital requirements and fewer potential buyers in the market (as most players look at retail developments with more than 10,000 sqm gla due to the associated overheads) and as a result such properties show good yields. Thus our target assets are moderately priced and in most cases have management issues that need to be remedied in order to increase project NOI. For instance, our last acquisition in Poland was Galeria Eden in Zgorzelec. We've identified that the centre has the potential to be redeveloped into a retail park, which is exactly what we are going to do with our Polish development partner Młyn Retail Park. The planned volume of capital investment comes to EUR 1.5 mln.
Is there a lot of competition to buy this particular type of product?
When we meet either with sellers or consultants, we always stress that we are looking for properties that are in some way distressed. For example, all four of our assets (two in Poland and two in the Czech Republic) had management issues (vacancy, a low weighted average unexpired lease term, etc.). This pushed the price down and helped us to negotiate good deal terms. The Galeria Sandomierz shopping centre in Poland was a bank asset not typically held by a financial institution. We bought it. Centro Ostrava (one of our assets in the Czech Republic) was owned by a fund that had reached its expiry term. Most Retail Park had an enormous vacancy rate of 30 pct. To put it in other words, we will buy a somewhat sickly patient, provide him with the right medicine, give him food, let him sleep and exercise and then enjoy his increased productivity afterwards.
What other countries are you going to invest in?
We would like to keep our focus on Poland and the Czech Republic. These countries have demonstrated the highest liquidity rates in retail among those countries that until recently were collectively referred to as Emerging European states. We are currently monitoring the Hungarian, Slovak and Romanian markets. But we're not yet ready to make acquisitions over there. Maybe next year.
How many more assets do you still want to buy?
There are properties in both Poland and Czech Republic we are interested in and we are negotiating for them at the moment. We plan to create a portfolio of 50,000 sqm gla. This year we plan to acquire two more retail assets as well as two or three in 2019. Once we have completed our portfolio and the assets start performing as we expect them to it is highly probable we will establish a second fund with a niche retail mandate.