Owning the whole process
Construction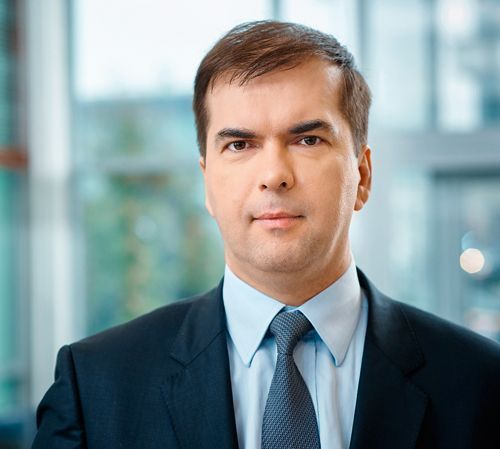 "The continuing construction boom and low unemployment have affected the availability of contractors on the market," believes Dariusz Krawczyk of Polnord
Having a general contractor within your real estate group is one approach you can adopt to limit the impact of construction industry issues on the residential sector. It means greater control over the investment process and you can avoid being the victim of price fixing
Dom Development Construction was founded by Dom Development to diversify the implementation of its projects, so that some would be built by the internal company and others by external general contractors. "The construction industry has been experiencing difficulties with the supply of labour and liquidity, so ensuring construction deadlines are met requires more effort. It is also becoming increasingly difficult to guarantee price continuity," explains Marcin Drobek, the CEO of Dom Development Construction. "Having its own construction firm allows Dom Development to carry out its contracts independently, which gives it greater room for manoeuvre in a difficult market environment and also helps to protect its margins," he adds. Setting up a construction company can also provide a way of dealing with contingencies, as was the case with the Polnord Group. Although GK Polnord had already been registered in 2014, it was only finally activated in an emergency situation that arose four years later, when in March 2018, under the new name of Polnord Construction, it had to replace KB Dom as the general contractor in five out of the fifteen projects it was working on at that time. Realizacja Inwestycji, a subsidiary of the Archicom group, is certainly the one that has the longest experience in the industry. "The need to set up a construction firm goes back to the first large orders from the banking sector, which we still performed as a design studio," recalls Tomasz Sujak, a board member of Archicom. "We had a lot of ideas, but in the 1990s there were no companies on the market that offered services at the standard we required. It was suggested at that time that we should start carrying out projects using our own resources. And that's exactly what happened," claims Tomasz Sujak.
Modus operandi
There are also a number of ways and circumstances in which set up such a subsidiary. "The very establishment of a company is a legal act that takes as much time as a notarial deed. The company evolves to adapt to the needs arising from the situation on the market and the problems with the projects they develop," explains Piotr Laszkiewicz, the CEO of NC Investment. "We created our company based on the experience and knowledge of a partner that had carried out such activities for many years and based on our notion of how such a company should operate. So we mixed practice with managerial theory," explains Piotr Laszkiewicz.
From its beginnings Dom Development Construction has been based around the experience of its CEO as well as the practice of Euro Styl, which was incorporated into the group a year ago and which had its own general contractor. When establishing its own construction subsidiary, Archicom also built its structure around its own staff; however, as the company's management insists, the growth of its order portfolio went hand-in-hand with an increase in the number of specialists employed – a process that continues to this day. In the first phase of its structuring, Polnord Construction also took advantage of the talent available from the Polnord Group, especially the long-term experience of the engineering staff, and it was only in subsequent stages that these specialists were supplemented by the recruitment of new personnel.
So far construction subsidiaries in Poland have only been set up for projects carried out within their groups – they have yet to seek out external contracts and fight for contracts on the open market. But notably none of the developers we spoke to have ruled out this option in the future. "Initially, we did not plan to give other projects to Polnord Construction than those 'inherited' from KB Dom. However, we have since changed our minds, because the TriCity is blighted by price fixing among contractors who offer completely unreasonable terms. Having our own general contractor has become invaluable in such a situation," admits Dariusz Krawczyk. "We therefore entrusted the construction of a small, app. 2,500 sqm single-family residential estate to our own company. This was also justified by the logistical considerations, as Polnord Construction is responsible for the construction of a large housing estate – Fotoplastykon – literally across the road," he adds.
A cure for all evils
The developers we spoke to were unanimous on the main differences between having the construction work carried out by your own firm and outsourcing it: having their own contractor gives them greater control over their projects – their punctuality, quality and price. "It also allows you to respond rapidly when unforeseen situations arise with subcontractors," adds Tomasz Sujak of Archicom. "Although it requires more work, having a contractor within your group gives you a competitive advantage these days. We have been seeing more and more developers opting to set up construction companies and appointing managers to them who are experienced in the construction industry," he explains.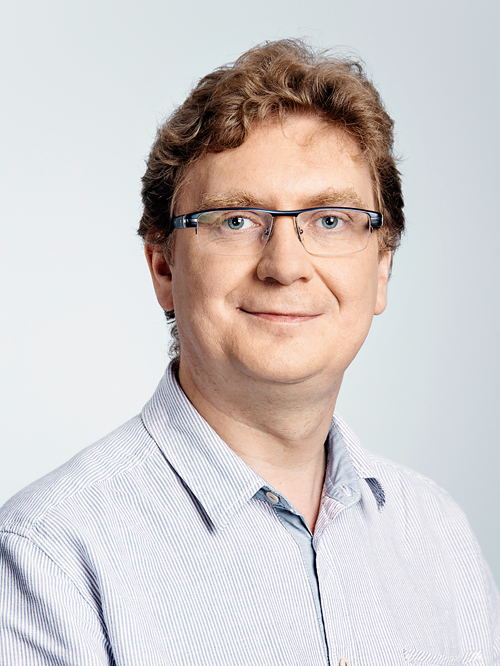 "Our construction firm has grown together with the company to become an indispensable part of Archicom's philosophy," claims Tomasz Sujak of Archicom

A few other advantages of this model are listed by Piotr Laszkiewicz of NC Investment: "When working with an external general contractor the developer may never even find out the nature of the problems that have led to delays. The internal contractor is part of our body and so every dysfunction is immediately apparent. An external contractor has to make a profit, whereas an internal one simply works to improve the developer's margins," he argues.
Some developers who are now setting up their own construction firms are doing so to offset the negative impact of the worsening labour supply in the construction sector, which is also having an impact on the wider economy. "According to Reas' data, in Q2 this year the number of new apartments coming onto the market was lower than the sales in the six conurbations where developers are building the most – despite the continuing high demand. So the supply is simply not meeting the demand. The labour shortage is having a serious impact on the industry in Poland and Europe, pushing up wages – and therefore more flexibility is needed when negotiating salaries," adds Marcin Drobek of Dom Development Construction.
Added to that, the staffing shortages are not only limited to construction workers but also apply to engineering staff. In such a scenario, some of the companies that want to and are able to comprehensively build residential projects are withdrawing from the market, which has been causing delays and is complicating the conclusion of contracts involving all the participants of the investment process. Finding the right subcontractors is also becoming a challenge. Contractors are also being put off by the volatile prices of materials and services, which is hindering or even preventing the execution of orders on conditions agreed many months earlier. "This type of market is not conducive to project budget planning and the accurate calculation of costs prior to bidding for contracts, because the current growth in home prices is not compensating for the increase in general contractors' costs," laments Dariusz Krawczyk of Polnord. "Payment bottlenecks are another problem that have been highlighted by market and economic reports. And this phenomenon is not only impacting the construction industry but has more widespread ramifications," he adds.
Around 150 construction companies went bankrupt in 2017. And if construction-related companies are also included (e.g. producers of materials and wholesalers), the total bankruptcies rise to as many as 900. "This year will probably close with similar numbers. We are still far from the 'black' year of 2012, however; but the number of bankruptcies is still huge," believes Piotr Laszkiewicz, who goes on: "It is a difficult market with low-margins, highly dependent on the economic environment and one that has many pitfalls, which can even result just from the need to rely on subcontractors with low financial reserves. Ordering parties also have much to concern them: construction firms are having to contend with delays in payments for the work carried out – in other words, they are actually providing credit for the ordering parties. Developers are also using their guile to make the technical acceptance of the work drag on to avoid payments or reduce them."