Surfing the wave of the Zeitgeist
Trends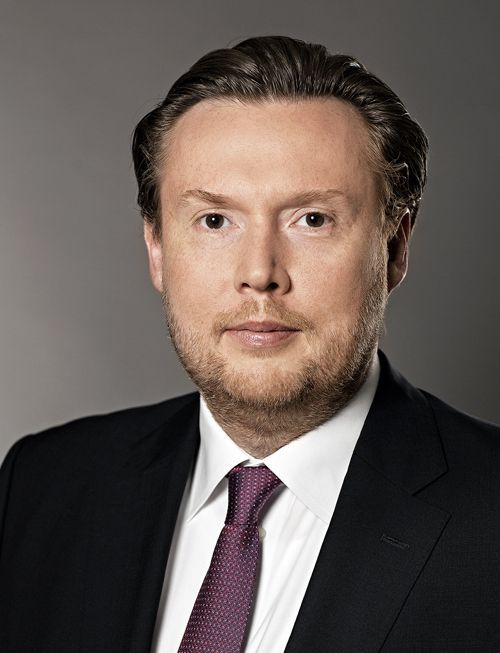 Can you tell me about yourselves?
Peter Noack, co-founder and managing director of Zeitgeist Asset Management: We're an asset management company based in Prague and as an asset manager we represent different investors. We purchase, refurbish and rent out real estate properties. Our main investor is a German pension fund, which is also our biggest backer to date representing about 70-75 pct of our investment.
You seem to specialise in buying up period properties and renovating them...
Our focus is residential for rent. In Prague for instance, where we are managing over 25 projects, you have a variety of buildings from the 1890s to the 1930s, which after the revolution were given back to the original owners. So you have one owner, which is a big plus for us because we must have 100 pct ownership in a building to rent it out. In Warsaw the difference is that you don't have it. Nearly everything was destroyed. For us this means that here we often do developments and repositionings.
What proportion of your current investment is in the Czech Republic and how much is in Poland?
Before we bought the Orange building [ul. Nowogrodzka] in Warsaw we had around 60 pct in the Czech Republic. But today, compared to Poland, it's around half-half. And with all the other deals that we have now under negotiation or under exclusivity Poland will soon be bigger than the Czech Republic.
If I'm right you entered Poland in 2017 but I think you have no income producing assets in this country.
You're wrong, but we don't yet have it rented as apartments. Our goal is for everything we buy to be income producing. We have for example a property at ul. Długa in Warsaw. It's in a super location but it's an older office building and its fully rented.
So your strategy is to make sure a building's rented and then slowly do it up?
Yes – or reposition it. So if we buy something as an office our goal is often to turn it into a residential property. We need two or three years to deal with the zoning. We have an office income, which we slowly reduce before we start construction work and then we rent it out as apartments.
The PRS market seems immature at present...
Which is why we're here.
But surely that represents greater risks
But for higher returns. In Germany, which is quite a mature market for PRS there are yields of 2.5–3.5 pct in Munich and Hamburg. In Prague you can find yields of up to 4 pct and a normal residential building is around 3 pct. As for Poland, we expect more. The first thing that will go on the market is ul. Wrzesińska in Warsaw's Praga district where construction will start at the beginning of next year. It should be ready by the end of 2021. The next could be Solec 22, which is going to be converted into a student house. Our plan is to have all our buildings repositioned within the next three to five years.
Who are you targeting?
We have three target groups. We have student housing. Next we have short term rentals, which includes tourists like in Prague, young professionals and newcomers to the city. Such leases are 3-12 months. And last, but not least, are normal residential apartments and for these our goal is to cover everything. We want locations for couples with kids and locations for young urban people in the city centre. We are not in the luxury housing nor are we in the social housing market, but we are targeting the middle class.
You recently bought a post office in Kraków
It needs a lot of work, but this is why we bought it. We are now at the planning stage. This building is a little bit of an exception because we are going to develop a hotel there. When you look at the locations I think we're buying offices in places where they shouldn't be. Ul. Długa is a perfect residential location. We're buying where we are convinced that residential is a better use for the location but we're not pulling completely out of the office market.
That brings me to the Orange complex in Warsaw that you bought recently. I understand that some of the buildings are protected but others can be knocked down. So how easy is it to work with the conservation office?
We want to keep everything that is heritage protected and for the rest we want to find a solution that fits in with the whole project. We've had no problems convincing the conservation officer in the Czech Republic that we are really trying to keep the old structures; that we were trying to bring the buildings back to what they were in the 20s and 30s and to show how they could be used in the modern world. But you have to put WiFi in there and the number of toilets is more than it was in the 20s. If it's one of the last façades left standing after the war, of course we are not going to touch it. But when it's a newer building with nothing protected, we may consider different options.