The green house effect
Small talk
Interviewer: Tomasz Cudowski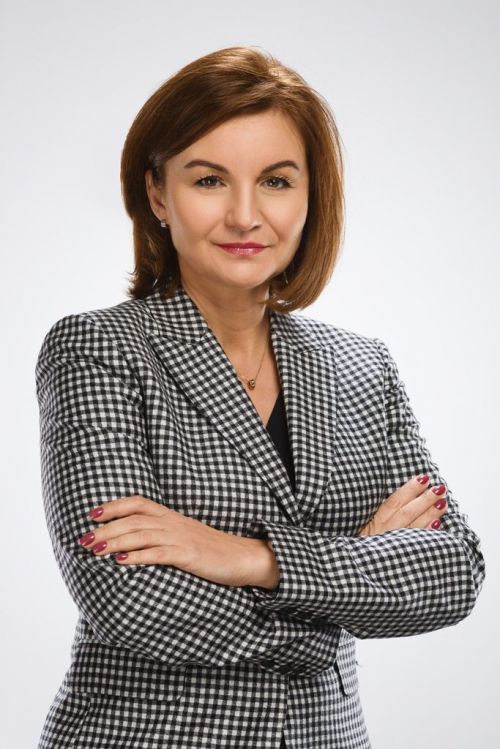 Dorota Bartosz of the Polish Green Building Council (PLGBC)
The PLGBC has announced its own official certification system for apartment buildings. Why do we need another certificate?
Dorota Bartosz, expert, the Polish Green Building Council (PLGBC): International certification process for sustainable buildings in Poland works very well, but this is mainly true for the commercial sector. According to the PLGBC's database, more than 1,000 commercial buildings are now certified, compared to only 43 residential buildings. This is a direct result of the requirements of tenants when it comes to renting office space. The desire for such certification stems from their CSR policies and the need to gain an edge over their competitors. Costs also have a significant impact. Certification is simply too expensive for residential developers, particularly when it comes to smaller and medium-sized companies. It's simply too expensive and too complicated, which is why BREEAM and LEED have only been moderately successful in this segment.
Why are you so sure that residential developers will opt for the Green Home certificate?
Because they are the ones complaining about how difficult it is to use such assessment tools for their buildings and generally they are those developers who try to stand out for their environmentally sustainable construction practices. For some investors, it's also important that these tools are Polish. The EU Smarter programme, which is run by the PLGBC, was ideal for boosting the first Polish residential building certification system. Green building is simple and transparent – it's basically a checklist with a specific set of requirements. Many developers have already asked for this list – but right now they just want to see if they can fulfil all of its requirements. I'd also like to mention that the current certificate is just a pilot scheme, so we are going to test it on a few buildings and then make improvements to it.
What are the issues that Green Home is focused on?
The certification looks at six different areas, but the main one is energy efficiency. This takes up 26 pct of the whole certification process. The points system is intended to motivate the development of zero-energy homes, but should be stressed that just fulfilling these requirements isn't enough to earn you a certificate. The other areas, which assess the management of the investment, its construction, the location, the building materials, the health and well-being of the building's users and the use of water, are just as important, and each of these represents several percentage points in the assessment. Developers need to follow the art of construction in the development of a project. They needs to affirm the quality of the construction work with thermal tests on the building and how air-tight it is.
Well, we now come to a crucial question. How much does such a certificate cost?
The cost depends on the size and the type of the project. I'll give you two examples: If a project comprises around 150 apartments, the cost per apartment is PLN 150. However, if we're talking about a 30-building estate with terraced houses or single-family homes, the developer should expect a cost of PLN 400 for each house.
Does the certificate also cover measures that improve the resident's comfort? As I know, PLGBC certifies buildings in a 'developer state'.
Many aspects can be assessed even in this state, We assess systems that will be used to allow residents to regulate the air temperature in individual rooms; we judge whether the apartment is provided with an adequate airflow as well as its quality; and we have also set high standards for the acoustic properties of the rooms. We assess the biodiversity within the estate – did the developer take the advice of an environmental assessor? Is the planting going to take place of native species that are resilient to drought and does the estate have tall trees to provide shelter from them? You can gain extra points for installing nesting boxes for birds as well as other features in the common areas.
The Green Home is being developed in parallel with the Green Mortgage ampaign. Are the banks now willing to offer better terms to developers and home buyers?
Yes, indeed. At the moment we are just signing our first deal with a bank that will be taking part in the Green Mortgage scheme, so I can't provide any more details about that – but we're seeing interest from other financial institutions. What's important is that 'eco-loans' have up to this point been issued solely based on the energy performance of a building, whereas a Green Home certificate covers many more aspects aimed at benefiting the natural environment. I have to say straight off that the cost savings of these loans aren't going to be huge, especially when you take into account the high interest rates and the terms of mortgages. But it's worth adding that a certified building has lower running costs and requires less frequent repairs and this results in real savings. The Mój Prąd [My Current] programme is one I find really encouraging – its relatively moderate subsidies for installing solar panels have nevertheless generated huge interest in Poland, so I'm counting on Green Home being similar.
And what's your own home like? Is it green?
Not yet, but it will be. I dream of a house that generates all of its own electricity in a green environment. I have an energy-efficient home in a green street and I'm slowly trying to enhance it. Next year I'm going to install solar panels and later maybe a heat pump. But I can boast that I've recently built a green home for a hedgehog. Where I live is surrounded by green fields so that's where I've put it, together with a notice that reads: "Don't look, don't feed, do not disturb!" Maybe a hedgehog will soon decide to take advantage of my hospitality.