Bringing order to the market
Small talk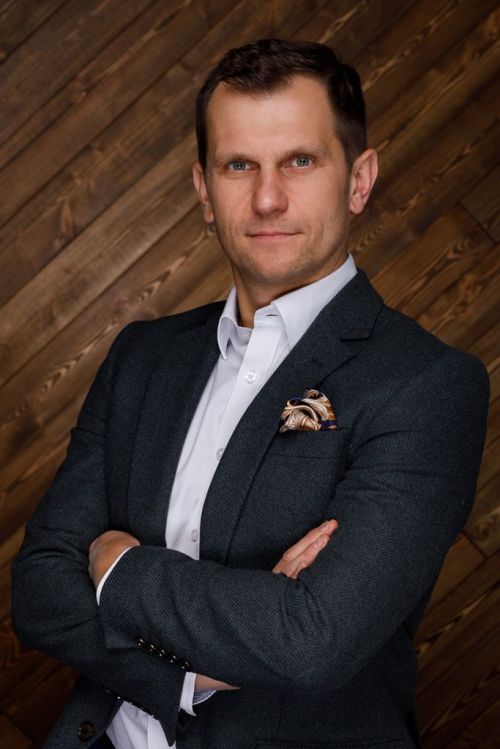 As a wave of tax reforms is set to impact the real estate market, we spoke to Konrad Płochocki, the vice-president and managing director of the Polish Association of Developers (PZFD), about what exactly they are going to mean for players in the sector
From recent declarations by the Polish Association of Developers, I take it that you're not particularly keen on the tax changes proposed under the Polski Ład [New Polish Tax Deal] programme.
Konrad Płochocki, the vice-president and managing director of the Polish Association of Developers (PZFD): I don't think any industry is in favour of more taxes being imposed on them by the government, but the Polski Ład programme will hit the real estate sector hard – especially the PRS segment, which is one of my main concerns and one that is shared by many of our members. The proposed measure to exclude homes from depreciation will mean higher costs and lower investment returns, and this is certainly going to harm the rental market in Poland, which is currently booming. This is quite a shocking turnaround in government policy. Because – and let's remember – under the National Apartment Programme of 2016 the remedy for the lack of housing in Poland was to help create a strong rental market and developing this market was meant to help the introduction of REITs – but the establishment of these has been frozen.
There are many who would like to invest in PRS at the moment, not just private individuals but also funds that are maybe looking to get out of Berlin and invest elsewhere. Why not in Poland?
Exactly. The vacancy rate for rental apartments in Berlin is under 1 pct, even though rents are astronomically high and interest rates are low. In Poland, they are around 4.5–5.5 pct, which represents a decent profit. Polski Ład is certainly set to disrupt this market with its proposals. Meanwhile, countries like Portugal offer both private and institutional investors superb conditions such as there being no ad valorem taxation and the introduction of a golden visa package to ease residency and citizenship issues. And they can also count on huge numbers of tourists throughout the year.
But you are an advocate of the Lex Deweloper bill, which many people were protesting against...
The protests were against the original form of the bill, which entailed that city authorities would have been unable to stop residential development projects. Thankfully, these regulations have been amended and only those projects that have council acceptance can be developed. The bill also increases the powers of the Mayor of Warsaw, who has ordered developers to hand over 2.5 pct of their usable floor space for educational services. Additional consultations also have to take place with local residents. We took part in such a public consultation held by Grup Lar regarding a residential project in Saska Kępa in Warsaw. It was exemplary and proved that you can find a compromise between the interests of local residents and those of developers. Lex Deweloper also enables us to break up the monoculture of urban spatial development. So far this can be seen in Warsaw's Służewiec district, where Echo Investment is currently building a mixed-use project as well as a school and totally replanting two parks. City-shaping projects, such as in Wola, shows that not only are they of value to local residents but they also boost property prices in the area.
What else has the PZFD been up to lately?
Increasingly often we are being asked to mediate between developers and city authorities over the extent to which developers should be responsible for the development of public infrastructure. Mainly this is related to new roads, but not only that. It's true that local authorities have taken a big hit as a result of the pandemic and they are also bracing themselves for the impact of the Polski Ład programme, but what we've been seeing is the worrying trend of burdening private investors with public investment costs. Developers also have many of their own issues to deal with, such as the rising cost of construction materials and staffing problems. And then the local authorities tell us, "OK, you'll get your building permit if you build a new access road as well as this and this and this." Six departments of PFZD now mediate in such cases and we're growing rapidly. Next year will be our 20th anniversary. Although we originated in the residential sector, our ranks are increasingly being joined by commercial developers – and this is also a sign of our success. It shows that we are effective in representing our members' interests in many different situations.
You worked hard all through the summer holiday period, but I hear you're going to make up for this in the winter…
Yes. At around Christmas time, I'm going to pack up my rucksack and head off with a few friends to a hot country somewhere. I've been doing this for many years. I mainly go to the Near East, but our travel plans are often a bit vague and we only buy a one-way ticket. The craziest journey I had was in 2018 when I travelled 3,000 km in a tuk-tuk to raise money for charity. We're also planning something spectacular this year.
Interview: Tomasz Cudowski