Turning it up to eleven!
Events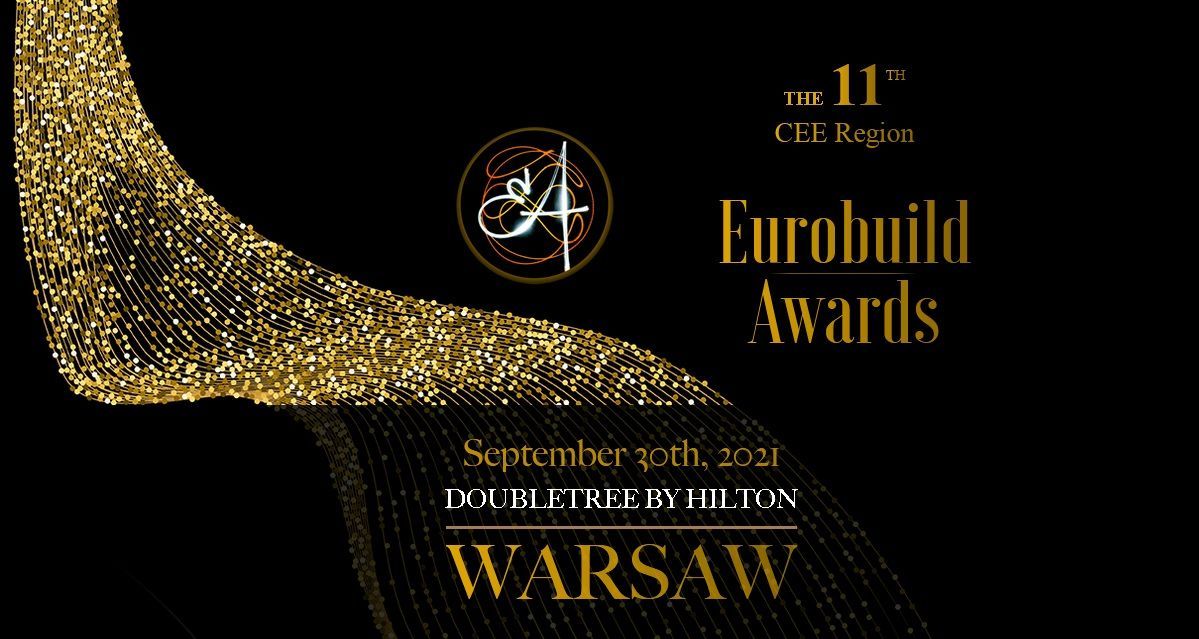 We did it! We had to wait for this moment much longer than usual, but the winners of the 11th Eurobuild Awards 2020 could finally be announced. More than 500 guests of the Gala gathered together on September 30th in the city's biggest hotel ballroom at the Doubletree by Hilton Warsaw.
The hall pulsed and seethed with excited anticipation, spontaneous outbursts of joy and witnessed some very happy reunions. The best the market can offer was recognised in 24 categories, in a process that was entrusted to the 229 judges and independent auditing company KPMG.

As usual, all the emotion generated by the ceremony was intertwined with artistic performances and charity events. Thanks to the generosity of our guests, we were also able to raise the staggering sum of more than PLN 144,000 for the Iskierka Foundation.

After the official proceedings came to an end, the party could get underway and lasted until dawn. Congratulations to all the nominees and winners! We would also like to thank our patrons, sponsors, business partners and the guests of the Gala. We hope you all had a wonderful evening and see you at our next Gala in 2022!

Here are all the winners and their reactions on receiving their awards!
Varso Place (Varso 1 and Varso 2)
New Office Building of the Year, Poland
& New Office Building of the Year, CEE
Marcin Klammer, the country CEO for Poland, HB Reavis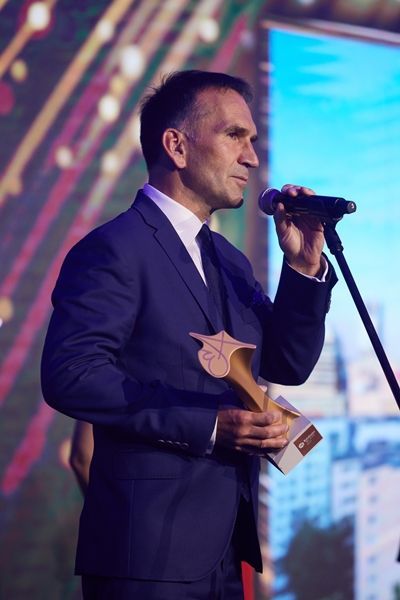 Could you tell us what the secret of your company's s success is?
People-focus. That's been our secret to having a strong position among the top real estate players in Poland for 13 years now. In this time, HB Reavis has developed 350,000 sqm gla in Poland with another 125,000 sqm gla now under construction and has finalised some of the country's record-breaking transactions. We invest in well-connected locations where our sustainable developments can contribute to creating new people-centric and vibrant places. Interestingly, HB Reavis had made health and user well-being the focus of its long-term strategy long before the pandemic. Also, we are increasingly becoming versatile consultants, expanding our workspace-as-a-service range, and introducing the kind of flexible workplace offer sought after by employers. Our clients don't expect to get just walls and space packed tightly with desks. Rather, they want productive workspace that fits the needs of their employees, that attracts new talent and drives creativity. We design, develop and manage bearing all that in mind.
What has been the biggest challenge for your company over the last 18 months?
Stepping up our safety efforts to keep our employees and partners healthy and making sure that HB Reavis emerges stronger from this crisis was of utmost importance. Our balance sheet remained well-positioned for us to cope with the crisis given our conservative leverage, current liquidity and the fact that our projects under construction have committed bank financing in place. The work on both Varso Place and Forest continued and didn't stop for even one day. Even in the period of immediate uncertainty we were able to adapt our response and continue working with only minor delays. Despite the challenging times, we proved the commercial health of our assets by completing 97,000 sqm gla in our campus-style Forest development and two fully-leased Varso Place buildings as well as successfully selling Postępu 14 for almost EUR 87 mln. However, the lockdowns instinctively forced many organisations to reconsider their workspace. It wasn't until the vaccination programme roll-out that we observed a significant increase in the demand to return to work.
What are your company's plans for the next few months?
The pandemic demonstrated the need for space for focusing on work and the importance of personal interaction and productive collaboration. These are the exact features of the offices HB Reavis continues to develop. We are currently focused on leasing out and completing Varso Tower and the 120m Forest tower in Warsaw. We have already signed contracts with major office tenants there and are looking forward to announcing more future occupiers soon. Both these developments are scheduled for completion in early 2021. We are also seeking new opportunities in Warsaw for a centrally- located future development that will further strengthen our presence in Poland.
Stop Shop Siedlce I
New Small Retail Format of the Year, Poland
Magdalena Kowalewska. Poland operations country manager, Immofinanz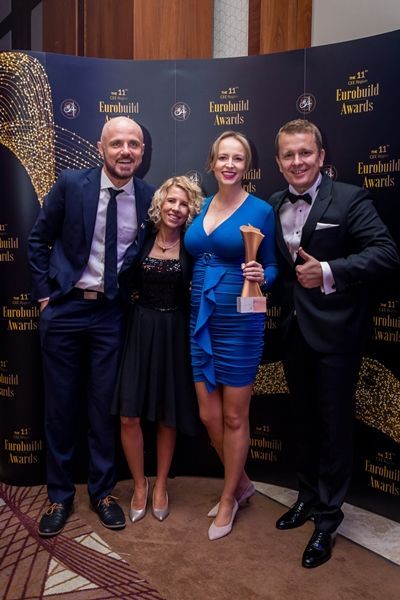 Could you tell us what the secret of your company's success is?
We remain very consistent within our developed strategy and continue to grow focused on our three brands: Myhive for offices, as well as Stop Shop and Vivo for retail. Nevertheless, we also keep an eye on being creative and ahead of the trends when it comes to our core business. What do we mean by this? For the office sector, for instance, it would be the implementation of flexible products within our well-established Myhive brand. We were working on those already before the pandemic, therefore we were ready to offer our coworking space, Mycowork, and ready, flexible but private offices, Myoffice, when the need for such formats arose. For retail, there has been the recent introduction of our Top On Stop project, which involves the overbuilding of single-storey Stop Shop retail parks to create low-cost housing next to local suppliers and recreational facilities, thus meeting high sustainability criteria.
What has been the biggest challenge for your company over the last 18 months?
The last 18 months have been a period of hard work under unpredictable circumstances. The retail sector has been hit very hard by the pandemic. However, with every month that passes we are seeing a strong bounce back, both in terms of footfall and tenants' turnovers. Nevertheless, the crisis environment we found ourselves in also highlighted the strengths of our retail parks. The best example of this was the opening of our largest retail park in Poland, Stop Shop Siedlce. Officially, the first stores – those that were authorised to do so – opened on March 26th, in the midst of the pandemic; the rest, in line with subsequent government decisions. It quickly turned out that focusing on cost-effective and therefore relatively crisis-resistant trading concepts pays off. This concept has caught on very well during the current time, as is confirmed by the results for all our Polish Stop Shops. The Eurobuild Award for Stop Shop Siedlce represents significant recognition of our hard work, but is also additional proof that if you have the right project in the right location even pandemic will not hurt it.
What are your company's plans for the next few months?
We plan to further expand our Stop Shop brand on the Polish market. Recently the construction of our latest Stop Shop in Zielona Góra started. In addition, we will soon be able to reveal details of a new location for another Stop Shop. This, on the other hand, doesn't mean that we will focus only on these two investments. We are constantly analysing the market and potential opportunities so that in the future, Stop Shops will stretch across the map of Poland like a spider's web, in line with the philosophy: a strong brand must be repeatable and visible. Moreover, in the office sector we will continue to roll out our flexible products in further locations. Currently our Mycowork coworking space is available in Myhive Warsaw Spire, Myhive Park Postępu and Myhive Nimbus. The second product – Myoffice is already available at Myhive IO-1, soon also at Myhive Crown Point. Further locations for both products are being evaluated.
CBRE
Retail Agency Team of the Year, Poland
Magdalena Frątczak, the head for the retail sector, CBRE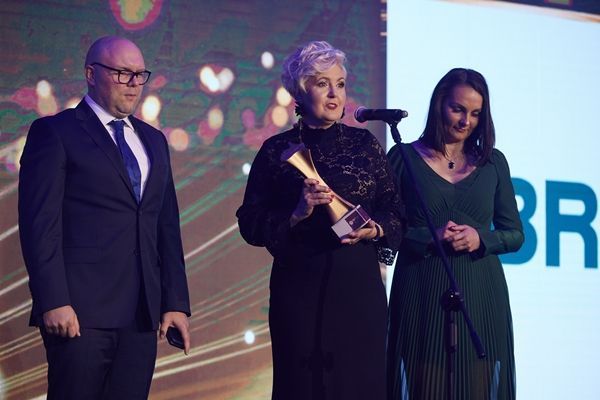 Could you tell us what the secret of your team's success is?
I believe that an experienced team, open to new challenges and innovation, is the key to success. Support from the company management and confidence in what we do are very important. In another words, teamwork brings exceptional results.
What has been the biggest challenge for your team over the last 18 months?
In last 18 months we have had to contend with a number of changes in the retail sector. This sector is built on relationships between landlords and occupiers. The pandemic and unclear governmental regulations have had negative impact on the cooperation between parties. Being in the middle we have tried to work out the best solutions for both sides; how- ever, all the negative emotion has been exhausting.
What are your team's plans for the next few months?
In the short term, we will deliver what we promised to our clients and CBRE in 2021. Into the longer term, we will focus on new areas of the retail sector – tenant representation, high street retail and smaller commercial projects. Also, strengthening our collaboration with other service lines, such as the supply chain, will be among our targets.
CBRE
Office Agency Team of the Year, Poland
Łukasz Kałędkiewicz, head of advisory and transaction services, CBRE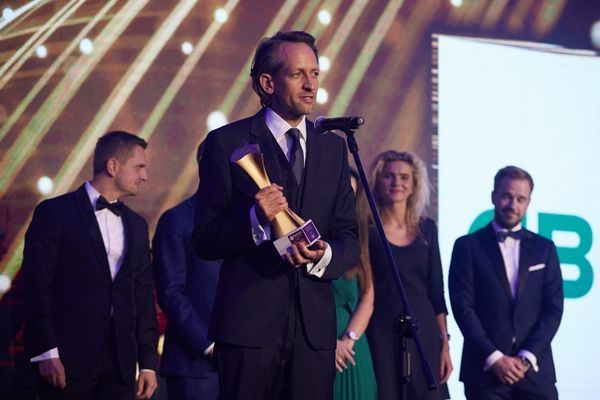 Mikołaj Sznajder, the head of the office agency, CBRE
Could you tell us what the secret of your team's success is?
Clients are taking a more thoughtful approach to their real estate needs than ever before and require more from their business partners. So frankly speaking there is no secret – it is simply the hard work of each and everybody in the team. It is us being together and inspiring each other to go that extra mile for our clients, by delivering multidimensional expertise and being able to provide superior solutions for our clients. All of this has been made possible due to our strategy of integrated services and focus on strong collaboration between all teams across the company.
What has been the biggest challenge for your team over the last 18 months?
During the early days of pandemic, everyone was uncertain about what the future would bring. For us it was a very important time to navigate our clients through this time. We were there for them and giving guidance on what the future might bring in terms of office space and how the workplace of the future would look like. Flexibility was crucial, not only in what we did but to how we saw the working environment evolving.
What are your team's plans for the next few months?
As companies move closer towards resuming office-based work, the restoration of those features that might have been eroded during the lockdowns have clearly been uppermost in our minds: principally collaboration, engagement and fostering a strong corporate culture. Alongside these changes, clients now see an enlarged role for flexible space. Today, our role is more important than it was before. It requires sensitivity, new competencies, and more than ever an individual approach to clients' needs. We will continue to support companies in developing strategies for their office portfolios that will support their work in the new era.
CBRE
Investment Agency Team of the Year, Poland
Sean Doyle, the head of CEE capital markets, CBRE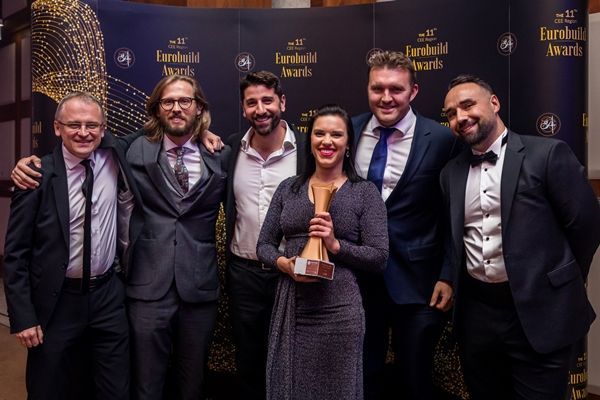 Could you tell us what the secret of your team's success is?
First and foremost, it is our people. I genuinely believe we have the most talented and diligent people in the market. However, hiring the right people is not enough – underpinning everything is friendship, teamwork and genuinely loving what we do. We have always worked hard to ensure our girls and guys are friends beyond the work, beyond the long hours and the stressful deal deadlines and situations, because when times get tough you want to be beside people you can rely on and trust. So we work hard but we always make sure we celebrate every little success together as a team. We try to look out for each other's needs, concerns and struggles and to ensure we have a support network when people need it. I am sure that our colleagues who have moved onto the client side of the business have very fond memories of their time in our team and that these friendships are lasting.
What has been the biggest challenge for your team over the last 18 months?
Due to how close the team was and how friendly we all are, not seeing each other during the initial lockdowns was tough and managing projects and workloads has been a challenge. For that reason many of the team came back to the office at the first possible opportunity, while many other teams were working entirely remotely. However, we have embraced an element of working from home and thus far it seems to work for some guys in the team better than others. Also, in addition to our close relationships within the company, most of our clients have become very good friends and not seeing them in person or having sensitivity a drink together has been tough. Nevertheless, we do have to remind ourselves in this industry how lucky we are.
What are your team's plans for the next few months?
We see opportunities everywhere right now. Obviously, logistics and residential have been huge areas of growth and success for our business, but we can certainly see that the key office occupational and investment markets are back, as is interest in select segments of the retail market – in particular prime shopping centres, retail parks and grocery-anchored retail. The hotel market is the one that has really surprised me by how fast it is rebounding after the lockdowns and restricted travel – already we have been inundated with investor interest looking for prime assets in this sector. We are genuinely excited for 2022!
JLL
Warehouse Agency Team of the Year, Poland
Tomasz Olszewski. the head of industrial for the CEE region, JLL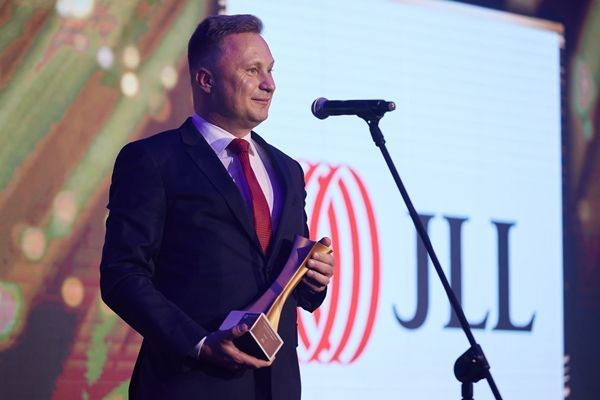 Could you tell us what the secret of your company's success is?
There's only one way to answer such a question – it's people that make the main difference and drive a company's success. As a consultancy, we base our strength on our expertise. That's why we depend so heavily on the knowledge, wisdom and adaptability of our teams. It's also a matter of how willing you are to collaborate, to share experiences, and of being able to work as part of an interdisciplinary group. The number of increasingly interesting and important projects on the real estate market requires extensive consultancy that now involves more than one area of expertise. It's not just about finding the proper location or space anymore. It's much more than that, as this is related to being strategic about how space can serve a company's goals, what functions are necessary, and how employers can meet the challenges posed in a post-pandemic world. We are able to offer highly complex services as we are sure that we have the right people, a good attitude, and a considerable ability to be flexible. Over the years we've built a diversified, vibrant team that's eager to improve. This has given JLL the solid foundation required to be successful in what is a very competitive industry.
What has been the biggest challenge for your company over the last 18 months?
Although change is part and parcel of doing business, the sudden impact of the pandemic on how we live and work was, I suppose, the biggest challenge for us all. And by 'us all' I mean the whole market. An advantage was gained by those companies that were best able to adapt. On the one hand, we had to quickly adjust to the restrictions, not knowing how and when they were going to end. Building and sustaining relationships within our team as well as with our clients and business partners is an essential part of the consultancy business. This sector has really been put to the test during the pandemic. I have to say that our team has passed that test with flying colours. On the other hand, these last 18 months or so have brought with them some huge changes, both positive and negative, to each of market segment. The industrial market is booming and has some very good years ahead of it, so we have been able to take this opportunity to further expand our warehousing/logistics and supply chain competences. We have witnessed the emergence of the PRS market in Poland, while the hospitality and retail sectors are facing transformational challenges. In turbulent times like these, a consultancy needs to stay as focused as ever, swiftly analysing the changing surroundings and giving our customers the best recommendations. The fact that we have managed to do so is, I think, reflected in our achievements.
What are your company's plans for the next few months?
To continue doing what we are best at, but also to identify new possibilities. We are involved in many interesting projects that are going to set new market standards in the upcoming months. So stay tuned!
Dentons
Law Firm of the Year, Poland
Bartłomiej Kordeczka, a partner and deputy head of the real estate practice in Warsaw, Dentons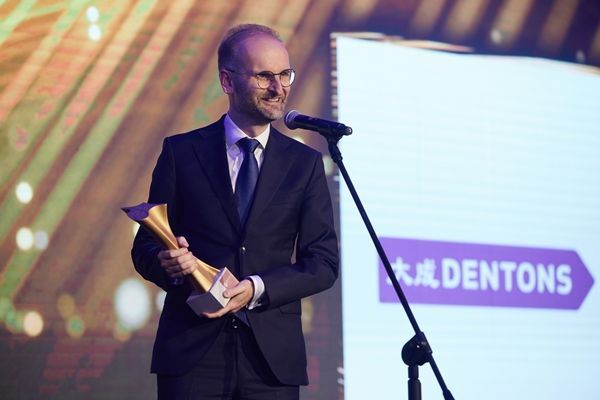 Could you tell us what the secret of your company's success is?
Our success partially results from the fact that we don't reveal our secrets! The key to our success is actually really not that secret, and it's definitely something that we take pride of – our exceptionally talented people and their commitment, dedication and team spirit, including at the cross-border level. All this contributes to the transactional successes of our clients and the strong market position of our practice group and of the firm in general. Our focus is on building long-term relationships with clients combined with a wealth of knowledge of the property market and the quality of the services provided – this is what brings a truly distinctive value to our job and has a positive impact on everything we do.
What has been the biggest challenge for your company over the last 18 months?
With the world having faced an unprecedented set of challenges posed by the global pandemic, Dentons has also had to overcome certain difficulties that have been affecting the transactional market and the way of managing investment projects. Despite the full lockdown in March 2020 and the numerous obstacles we all had to face in the following months, we have successfully continued providing full legal support to our clients. Responding to the new dynamic challenges, we have completely rearranged the way we render our services, switched to a remote system, and negotiated the terms of our investment deals through online meetings. Signings and closings have also been challenging, especially during the strictest governmental restrictions and obligatory sanitary regimes. Despite these challenges, in 2020 our real estate team in Warsaw advised on more than 50 pct (EUR 2.7 bln) of all commercial real estate deals by value in Poland. In terms of deal volume, we advised on almost 40 pct of all commercial real estate projects completed in Poland last year.
What are your company's plans for the next few months?
I am optimistic when it comes to the year ahead. We are continuing with our current strategy and approach, and I believe this will allow our team to maintain its leading position in the real estate sector in Poland. We live in a challenging and dynamic world, where the investment transactions market has been impacted by the pandemic, and changes are taking place in the legal and regulatory environment, the economic situation and the inflow of foreign investment, among other factors. In order to maintain a competitive market position, we have to be agile and react quickly to our clients' needs so they can achieve their commercial goals. In 2021, we have seen increased interest from foreign investors in the PRS segment and industrial sectors with a strong focus on the Polish market. Since such a trend may get stronger in the future and be boosted by the office, retail as well as hotel and leisure sectors, we see this as a great opportunity for our team, especially given our strong capabilities in all these areas.
Santander Bank Polska
Financing Provider of the Year, CEE
Brendan Long, the head of property finance, Santander Bank Polska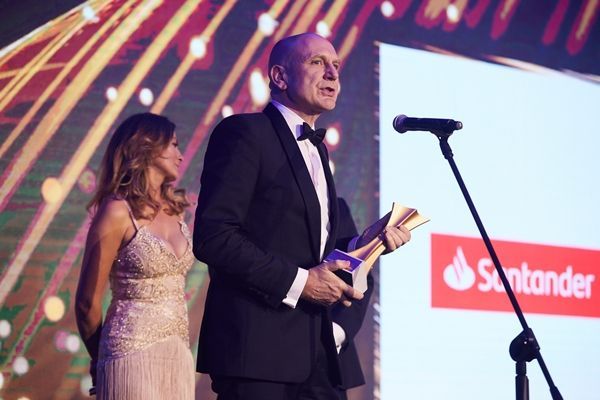 Could you tell us what the secret of your company's success is?
A combination of factors. We are very proud to have a team of very talented and experienced property finance professionals. We have a large and excellent team, some members of which have over 25 years of experience in financing property deals. Our business partners are successful, market-leading professionals with excellent sector expertise. We are delighted to be trusted to be a part of their success. We have a clear long-term strategy that is built on creating mutual trust and long-term business relationships. All of the above allow us to have a flexible and commercial approach to the market that is appreciated by our business partners.
What has been the biggest challenge for your company over the last 18 months?
Our primary focus has been on supporting all our business partners, our Santander family and our communities in a period of change and uncertainty in all our professional and personal lives.
What are your company's plans for the next few months?
The same as the last few months, when we have had the joy and pleasure of reconnecting face-to-face with many of our business partners!
CBRE
Property Management Company of the Year, Poland
Piotr Karpiński, the head of property management, CBRE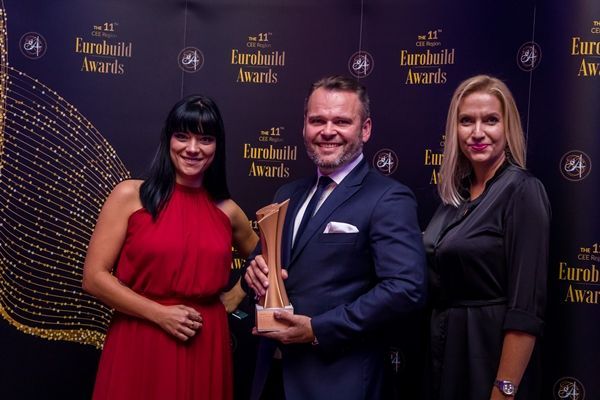 Could you tell us what the secret of your teams' success is?
Property management is a people business, maybe even more so than other real estate professions. Added to that we work on long term contracts on a daily basis with our clients. All of this means for us that we have a client-centric in approach and have to take care of the team.
What has been the biggest challenge for your team over the last 18 months?
Apart from the pandemic? The aspects related to home office and the continuing restrictions, meaning mostly the change in the working culture and habits as well as moving communication from face-to-face meetings into virtual world. In terms of the more formal challenges, certainly these have included the unexpected and fast-changing regulations (the lockdowns, the closure of shopping centres, rent free periods, etc.), which have caused a lot of stress and uncertainty for all parties: both our team and our clients.
What are your team's plans for the next few months?
In our work at CBRE, we have learnt that we can be brave in our plans and that the sky's the limit when it comes to our growth. As an example, I'd like to mention that in the last two years we launched our hotel property management team and now we manage a portfolio of nine assets for international investors. Who would have expected this three years ago? Right now we are focusing on organic growth, the stabilisation of our platform and the enhancement of our offer to key clients, such as introducing new tools and services – i.e. the full scope of ESG advisory. We are also closely monitoring how the private residential sector is developing in Poland.
CBRE
Construction Management Company of the Year, Poland
Krzysztof Koziar, the head of project management and building consultancy, CBRE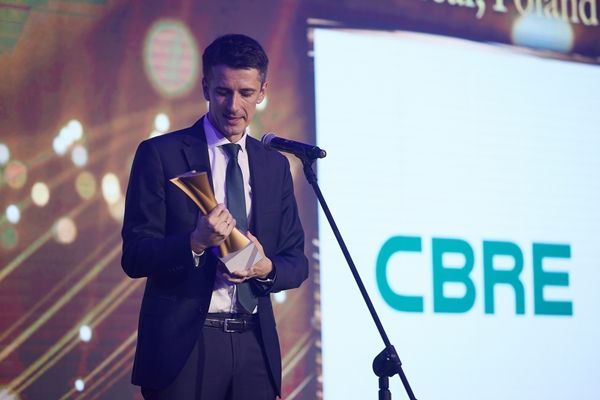 Could you tell us what the secret of your team's success is?
Our professionals come from a wide variety of specialties within the real estate, design and construction sectors. Our staff's background and experience, coupled with their intimate knowledge of local markets and international experience, secure the best outcomes for large and complex projects. We support our clients each step of the way from the strategy and planning through the delivery to create space that propels their business forward. We are passionate about what we are doing – a fact that has been recognized by our clients.
What has been the biggest challenge for your team over the last 18 months?
We all experienced stress during the pandemic. We all needed learn how look after our own mental well-being, as well as of those closest to us and others at work. At the end of each workday we should all return home safe and well – including, paradoxically, even if we are working remotely. Nowadays our safety includes not just our physical health, but also to mental health as well, which is crucial to understand. Another aspect is that over last 18 months the construction business changed dramatically and rapidly. The lockdowns and supply chain disruption have affected the prices of wood and steel, which have unexpectedly shot up in the last few months. Our clients needed to revise their budgets and schedules. This was really challenging for all us, but I believe we all did great job and adapted our clients to the new market reality.
What are your team's plans for the next few months?
The Covid crisis, supply chain disruption and lockdowns have led to shortages in the supply of building materials. Raw materials prices have particularly increased. All this has generated so much uncertainty over what lies ahead of us, it's hard to plan anything with any confidence. Definitely this poses new challenges for the whole team and new roles for us to play going forward. What I can be sure at the moment is that we will continue our journey towards a sustainable world, thus strengthening our leading role in the sustainable sector. The Covid crisis has in particular sped up this transformation process.
Crido
Tax and Financial Consultancy of the Year, Poland
Artur Kordel, manager tax, Crido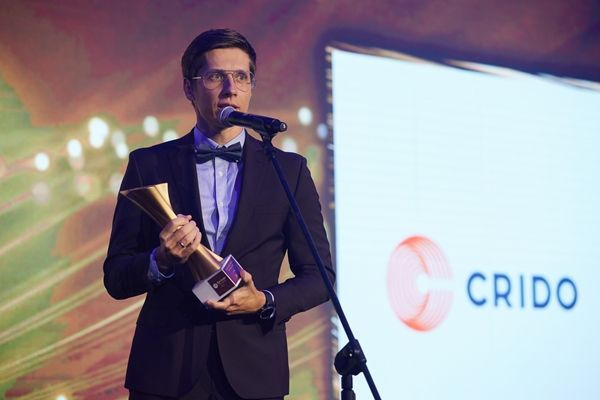 Paweł Toński, managing partner, Crido
Could you tell us what the secret of your company's success is?
There's hardly any secret to it. We just like what we do. And we like each other and our clients. Which means that we simply try to do things well to make our clients and ourselves satisfied.
What has been the biggest challenge for your company over the last 18 months?
Probably the same as for any others: to stay focused, motivated and creative despite working remotely. As tax people we could also add: trying to keep track with the plethora of new tax rules thrown at us constantly by the Ministry of Finance. For me personally, with my perennial face-recognition and name-remembering problems, working remotely has increased these challenges.
What are your company's plans for the next few months?
Our long-term and short term plans are pretty much the same: to help clients, support each other in the team, enjoy ourselves and grow. Our very short-term plans certainly include more celebrations, after the big cake the team has already eaten.
Kajima Poland
Real Estate Construction Company of the Year, Poland
Maciej Runkiewicz, the president of Kajima Poland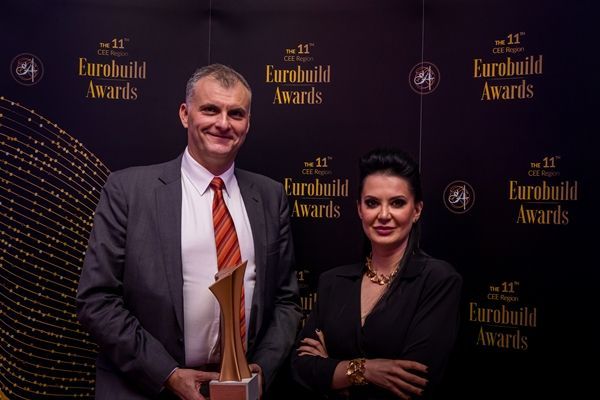 Could you tell us what the secret of your company's success is?
For twenty years, Kajima Poland has been combining the strengths of its Japanese and Polish businesses. As a company of Japanese origin, we attach great importance to careful planning and execution. We also carefully select the composition and size of our construction teams, taking into account the scale, specificity and complexity of a given project. Another advantage of Kajima Poland is its experience – both the corporation's experience (181 years in the construction industry), as well as the experience of 20 years of operating in Poland, mainly in the execution of logistics and industrial facilities, but also commercial, office and residential buildings. The large logistics facilities, in which we specialise, are much more complex than it is commonly believed. The challenge for general contractors for this type of facility is, above all, the extremely short execution time, which cannot be offered to a client without great organisational efficiency and experienced staff. Equally important is the economic optimisation of technical solutions and meeting the client's expectations so that both the building itself and the construction process are carried out in accordance with ever-stricter environmental requirements. Our commitment to a high level of service and our extensive experience is complemented by our flexibility and constant growth. We are constantly learning and acquiring new competencies – as a company and as a team of individuals and specialists in various sectors. What has been occupying us a lot at the moment is the shift towards ecological construction, including zero-emission and modern technology in construction, limiting the execution cost and the cost for the environment. We have not neglected to improve the so-called soft skills of our employees, either.
What has been the biggest challenge for your company over the last 18 months?
One of the biggest challenges was the smooth execution of a few very large and complex projects at what was, as it now seems, the worst moment of the pandemic. These included the construction of Panattoni BTS Świebodzin (a 200,000 sqm, four-storey logistics facility for an e-commerce leader) and the expansion of Designer Outlet Warsaw. There was a great deal of anxiety and uncertainty in the construction market among general contractors and suppliers. We made every effort and used all our ingenuity to ensure safety on construction sites to eliminate the risk of their closure due to Covid-19. However, there still was the risk of supply shortages and an increase in the price of building materials. As a result, a deficit and an increase in the price of building materials occurred. And here the company's extensive experience, including of its management and our engineering staff on our construction sites, as well as our good and long-term relations with subcontractors, paid off. We maintained the continuity of work and deliveries. It was a psychologically difficult moment. However, thanks to the mobilisation of all our employees we succeeded.
What are your company's plans for the next few months?
We want to maintain a high growth rate, accelerated by the boom in the logistics sector. We also want to continue to improve the technological and sustainability features of the facilities constructed.
GLP's acquisition of Goodman's CEE logistics portfolio
Investment Deal of the Year, CEE
Jarosław Czechowicz, country manager, GLP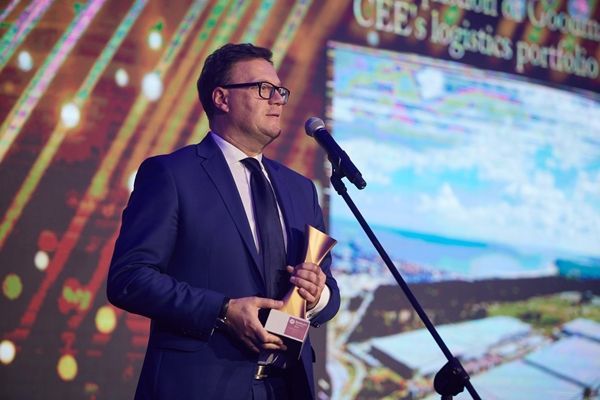 Could you tell us what the secret of your company's success is?
Until quite recently, the logistics world seemed to be the most conservative of all commercial real estate segments, but we focus on thinking outside the bounds of our industry by pursuing innovation and sharing new ideas. This has made GLP stronger, open to new challenges and, at the end of the day, a huge success. This transaction that received the Eurobuild Award was symbolic of GLP's growth and ambitions for the future. The addition of a high-quality portfolio spread across Poland, the Czech Republic, Slovakia and Hungary has expanded the firm's European presence to eleven countries, placing it within a select number of logistics real estate investors with a truly pan-European platform. Today I can only express my satisfaction with how quickly and efficiently we have integrated our local operations and assets with the rest of the GLP family.
What has been the biggest challenge for your company over the last 18 months?
The pandemic has obviously accelerated the growth of the logistics market, mainly thanks to the e-commerce boom, but it should be also remembered that for some businesses that use our facilities, spring 2020 was a period of uncertainty. Today, we believe that the market will develop steadily. In addition to the expansion of online retail, we can see other opportunities resulting from global trends, such as the relocation of some production activities from Asia to Europe. At the same time, we are looking at the potential limitations at both the international and local levels: the ups and downs of the global economy, the limited availability of development sites, or a slowdown in the development of transport infrastructure. When it comes to other challenges: we started putting the GLP name on our buildings across Europe in mid-2020, and just a few months later we introduced a totally new, higher sustainability standard for our new developments in the CEE region in line with the best practices.
What are your company's plans for the next few months?
We focus on developments located within or in the immediate vicinity of large cities and major transport hubs, while providing excellent support for businesses in e-commerce, 3PL, retail, the automotive industry and light industry, including leading employers in the region. We are now about to start or are already developing new parks in Warsaw, Wrocław and Upper Silesia, as well as new projects in Budapest-Sziget, Prague-Chrášťany and Ostrava-Hrušov. We are also preparing for the expansion of the Pomeranian Logistics Centre, which is strategically located next to the Deepwater Container Port in Gdańsk. We are monitoring the opportunities closely. We have several new development projects across the region, but we are also open to the opportunities that arise in terms of acquisitions. In both cases, we tend to be very demanding when it comes to locations, as we want them to be future-proof and perfectly integrated with the pan-European transportation system.
Griffin Real Estate
Investor of the Year, CEE
Piotr Fijołek , senior partner, Griffin Real Estate
Ewa Podgórska , senior partner, chief legal counsel and chief compliance officer, Griffin Real Estate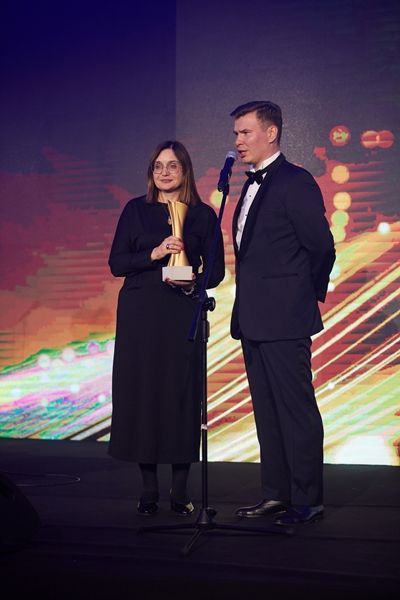 Could you tell us what the secret of your company's success is?
PF: As Griffin, we have know-how backed up by a strong track record of transactions involving different types of assets. However, our success would not be possible without our team of experts, who set the bar really high every day to achieve even more. It is through their strong international background, years of experience and ability to learn quickly that we are able to rapidly react to trends and successfully execute new transactions.
What has been the biggest challenge for your company over the last 18 months?
EP: Staying in touch with our investors and running the business in an active and creative way in a Covid-restricted world, which, I think, we did well at Griffin. The challenge last year for every company was undoubtedly adapting their operating model to the new reality caused by the pandemic. Nobody was able to predict that suddenly many of us would be forced to stay at home and many businesses would have to limit their operations.
PF: The pandemic has impacted all real estate asset classes, and as investors we would like to engage in only crisis-resistant properties, of course. But some factors cannot be foreseen. However, the pandemic has also created investment opportunities – for example, several factors have contributed to the amazing development of the warehouse sector in during the pandemic period. As an opportunistic investor we have seen this as an opportunity and decided to increase our European logistics footprint, with our first investments in Germany. Recently, we also decided to invest in another sector by acquiring a majority stake of PAD-RES, a leading developer of clean energy space in Poland.
What are your company's plans for the next few months?
EP: As more and more restrictions are lifted and the vaccination rates increases, different sectors of the market have been gradually reviving. We have recorded growth in almost all types of real estate. We have been actively seeking financing for the further growth of our platforms and to start new investments, and the Covid-19 pandemic hasn't changed much in that regard.
PF: Our plans are now not only limited to Poland. As we mentioned, we have some investment plans regarding logistics in other countries in Europe. Poland is our main focus, and we will work on developing our portfolio in different assets classes. Griffin Real Estate is a multi-investment environment, so we also have several other projects lined up, but it's too early to talk about them. As always, we are also watching the market closely and looking for new opportunities.
7R Park Łódź West (Konstantynów)
New Warehouse of the Year, CEE
Ryszard Gretkowski, the vice-chairman of the board, 7R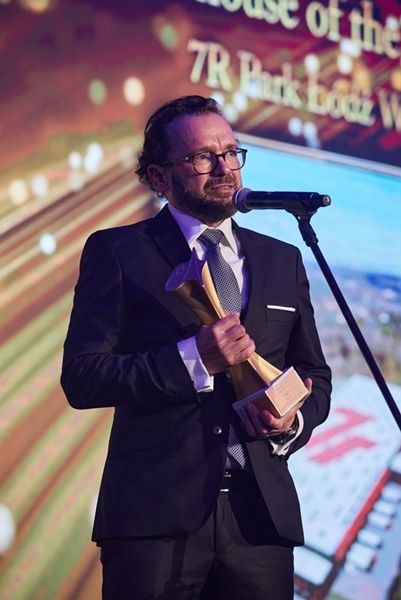 Could you tell us what the secret of your company's success is?
We are building large-scale logistics parks as well as the city warehouses that make up 7R's City Flex last mile logistics network. So we offer a comprehensive warehouse network across Poland. Our preferred business model is to develop projects with pre-lease agreements, often signed long before the start of construction. These are BTS projects built according to the tenant's specific needs. Thanks to this model of cooperation, we are able, in the best possible way, to adapt the space for the specific operations of our clients from different sectors, including pharmaceuticals, e-commerce, logistics, production etc. We attach great importance to attractive locations as well as the technical and sustainability features of our facilities. The factors that have helped to build the recognition of the 7R brand in the warehouse market include the excellent quality of our warehouse space, increased storage heights, as well as technology that both reduces our warehouses' carbon footprint and improves their energy efficiency.
What has been the biggest challenge for your company over the last 18 months?
During the first lockdown, a year ago, the logistics market experienced a tremendous operational overload. Retail suddenly moved to online stores and delivery companies could not keep up with order fulfilment. The logistics market has had to adapt really quickly to this new reality and warehouses are now an inseparable part of this new commercial landscape. As a consequence, we have seen huge demand for warehouse space. Today, retailers and e-commerce operators are looking for modern, automated warehouses that meet ESG requirements and sustainability standards. Over the last 18 months, we've been working very hard to improve our product even more, because we care about offering the highest standards for tenants, as well as the best value for investors. There has been a significant shift in the perception of warehouses and the role they play in the economy. We are seeing increasing investor interest in logistics assets, so the biggest challenge for developers has been to meet the high demand generated by investors. At 7R, we are well-prepared for this, having secured the land required and having gone ahead with the preparation of new projects. So taking all these factors into account, we view the future with a great deal of confidence.
What are your company's plans for the next few months?
We have ambitious long-term plans, which we will implement step-by-step over the coming months. Poland remains our main market, as it is and will remain a very important European logistics location. We estimate that 7R's portfolio of completed projects should exceed 4.5 mln sqm by 2025. At the same time, we will be expanding into neighbouring countries. We would like about 20 pct of 7R's warehouses to be located in foreign markets by the end of 2025. In the first half of this year, we opened an office in the Czech Republic and bought our first plot in the country. We are also analysing the German market, but this is very much in its early stages. In addition, we are focusing on our new data centre business line with the preparation of the first facility of this type already underway in Warsaw.
Skanska Commercial Development Europe
Office Developer of the Year, Poland
& Office Developer of the Year, CEE
Arkadiusz Rudzki, executive vice-president for sales and leasing, Skanska Commercial Development Europe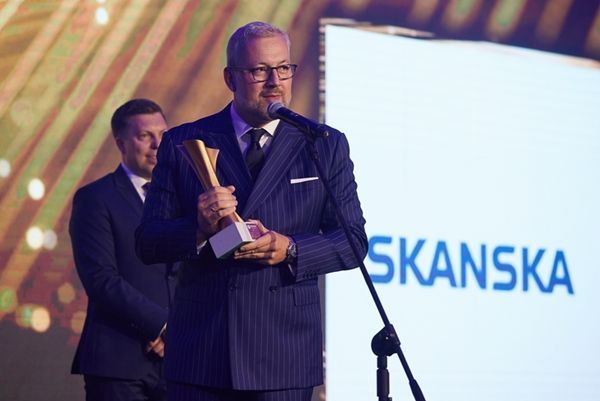 Could you tell us what the secret of your company's success is?
We rely solely on internal financing, which provides our clients with security and the assurance that all our projects will be delivered on time and in strict accordance with project specifications. We have always distinguished ourselves by focusing on quality, introducing new technology and by adhering to our values, which have maintained our business's moral foundation and compass. This makes us a reliable partner, especially in these uncertain times. We have always wanted to be a trendsetter, shaping the standards on the market. Our offices were safe long before the pandemic. We have always valued aspects that have since turned out to be crucial. Thus we were well prepared for the current circumstances. Our focus remains on health and safety, innovation and reducing carbon emissions. We are developing and executing plans adapted to our market and operations. Skanska's long-term goal is to provide the most desirable workplaces, thus addressing our clients' every need.
What has been the biggest challenge for your company over the last 18 months?
In the end, this period has been challenging, but our performance has been a source of pride to us. We have had to adjust to the new normal in every aspect of our business. Nevertheless, we haven't stopped or paused any construction project in the CEE region. We have still carried out several divestments of office buildings across the region, and our leasing results, including two major contracts in Warsaw and Poznań, confirm the exceptional quality of our projects, the trust of our business partners, and the commitment of our entire organisation. We have had to get used to the remote way of working instead of regular meetings and phone calls, which affected our negotiation processes. The travel ban that was imposed due to the pandemic demanded flexibility when it came to holding discussions with our business partners. Despite this we have managed to conclude many transactions, and some were even held entirely remotely. I believe this was possible due to our stable, trustworthy brand and the strong business relationships we've built up over the years.
What are your company's plans for the next few months?
As Skanska, we have no intention of slowing down our operations. This year we have started new projects in Warsaw and Prague and continued developing our regional projects, while introducing a new service for our clients – strategy workplace advisory, which combines our core and flex offer. Regardless of the circumstances, our mission remains always the same – we want to deliver futureproof office buildings and workplaces, which are sustainable, safe and human-centric. We believe that there is always room for improvement. That's why we focus on constant innovation and maintaining a forward-thinking approach to deliver best-in-class developments. Together with our partners, we will keep working on delivering new, sustainable and technologically advanced solutions. As the largest office developer in Europe, we feel very responsible for the future of our environment. ESG is not a new issue for Skanska, as we have embraced many different aspects of it for years in. In relation to Skanska Group's climate target, which has been recently tightened to 70 pct of our 2015carbon emissions as early as 2030, we want to introduce new technological systems and solutions that will help us to achieve this goal.
Trei Real Estate Poland
Retail Developer of the Year, Poland
Jacek Wesołowski , the managing director of Trei Real Estate Poland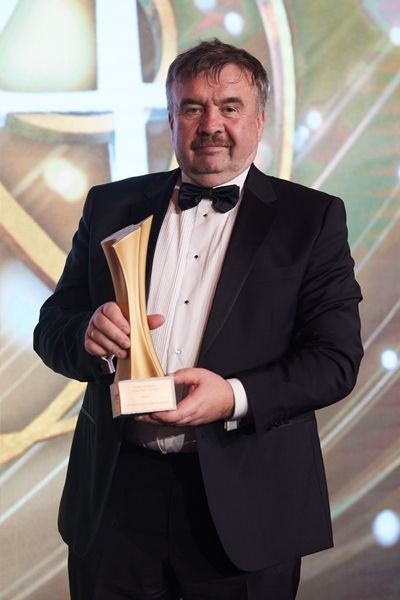 Could you tell us what the secret of your company's success is?
There are many factors behind our success. One is the fact that we offer a specific, homogenous type of facility. A retail park is a rather repetitive scheme in terms of its construction and infrastructure. However, this means we are able to maintain a constant quality of retail space, which we deliver in many cities across Poland. As a result, we offer Vendo Parks' tenants competitive operating costs of EUR 1.5 per sqm. This compares favourably to other retail parks, whose rates are often above two euros. All of these factors improve our reputation among tenants. We deliver a certain standard that works, so retailers know what to expect in our subsequent locations. Given the scale of our operations in Poland and the constant expansion of our land bank for new retail parks, we have to meticulously monitor the land market, and so no transaction takes place without our knowledge. Landowners are eager to talk to us as we make our acquisition decisions quickly, and by purchasing all equity, can finalise transactions within a month.
What has been the biggest challenge for your company over the last 18 months?
Trei's retail business growth in Poland has recently been quite a challenge. When I think of specific examples, I would point to the project we've started in Szczecin. This will be the largest retail park of our chain, with an area of over 20,000 sqm. We managed to persuade Obi, our partner in the Tengelmann Group, to open its first store in Szczecin in this Vendo Park project. It is located on the outskirts of a new residential district in the town of Police. This is a new direction in the eyes of our business partners and it's quite a challenge! Vendo Park in Szczecin is due to open next year.
What are your company's plans for the next few months?
We intend to maintain the growth rate of the Vendo Park chain at no less than seven openings per year. We are prepared. Our land portfolio guarantees further development projects for the next three years. We are also carefully preparing to start operations in the PRS residential sector. Our plans are ambitious. We want to develop Trei's specialisation on the Polish market so that the PRS business line can become a major contributor to our bottom line. Our first planned project, in Poznań, is now waiting for a building permit.
Panattoni
Warehouse Developer of the Year, CEE
& Warehouse Developer of the Year, Poland
Robert Dobrzycki, the CEO of Panattoni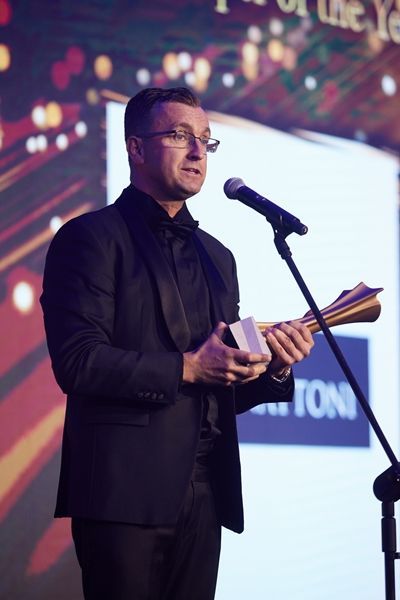 Could you tell us what the secret of your company's success is?
The most important factor behind Panattoni's success is having a good understanding of our customers' needs. Our growth is not the result of a rigid expansion plan, but has been client-led from the very beginning. We keep focusing on flexibility and adapting to changing business conditions and market needs at all times. This flexibility requires an open-minded approach, thus we don't have one way of doing business. Responding to a client's needs might mean different things for different clients in terms of capital structure, location and size. By tailoring each offer, we can propose a smaller unit for city logistics, a large-scale fully automated central warehouse, a medium-sized regional facility, or even an entire logistics infrastructure. Thanks to this strategy, we have become the number one developer of industrial space within the last fifteen years. We have delivered more than 12 mln sqm in Poland and throughout Europe so far. Several rankings confirm our development concept – we're ahead of the competition, both in terms of the space delivered and our ambitious plans.
What has been the biggest challenge for your company over the last 18 months?
The Covid-19 pandemic has accelerated digitisation while changing the landscape for consumers and retail. We live in times of dynamic change, which requires us to adapt to the growth in e-commerce. Our flexibility came into play again and helped us to achieve a competitive advantage in these new circumstances. This can be seen in the amount of warehouse and industrial space delivered by Panattoni in 2020 and H1 2021. Another challenge has been sustainability. Our industry has finally started to speak with one voice in aiming to save our planet and showing other sectors the course towards sustainable solutions. All major logistics developers have recently made efforts to certify their buildings, but Panattoni was the first to insist on at least BREEAM 'Very Good' standard for all the buildings we develop in Europe. Since then, we have raised the bar even higher by making 'Excellent' level our new standard. We have certified the highest number of facilities in the warehouse sector so far. One of these, constructed in the Czech Republic, is recognised as the world's most environmentally-friendly industrial building.
What are your company's plans for the next few months?
We will continue to track our customers' expectations and focus on developing locations in core and emerging markets, including our city logistics parks concept and built-to-suit projects. We will further support and lead the revolution in purchasing, which is connected to the rapid growth of e-commerce. To stay ahead of what the market needs, we must also constantly adopt the fourth industrial revolution (Industry 4.0) concept and subsequent changes, involving automation, data processing, virtual reality, and other proptech solutions. We also intend to continue leading the way in introducing sustainable solutions. Our ambitious goal is to achieve climate neutrality as early as 2025.
Barbara Topolska
Popular Vote Awards / The Real Estate Personality of the Year Award
Barbara Topolska , the country manager of CPI Property Group Polska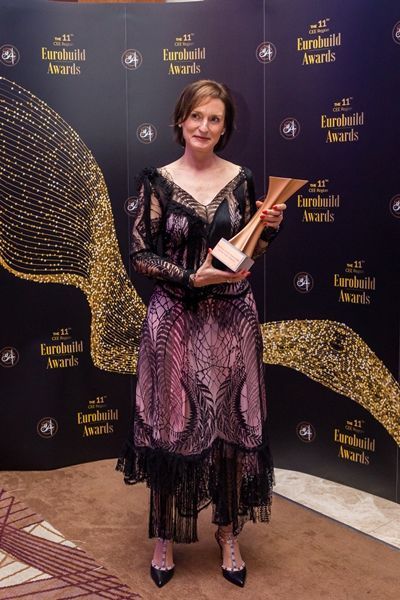 Could you tell us what the secret of your success is?
In my opinion, professional success in any industry is determined by commitment, passion and having a perfectly assembled team. These elements are closely related to each other. If the whole team is engaged in the project and has full confidence in its success, even the most ambitious visions can be accomplished. The role of the boss is to mobilise the team properly to work with even greater passion. That's why I attach great importance to team building. I have always wanted the team to comprise creative professionals who adapt quickly to new challenges and changes. But the most important thing is mutual trust, because without this you can't have a good team and it cannot succeed in its work.
What's been the biggest challenge for you and your company over the last 18 months?
The last year and a half has been spent finalising the operational activities related to our acquisition strategy in Poland that was announced at the end of 2019, as well as transitioning to an owner-management model for the commercial properties that we own in Poland. All of the goals set for the Polish branch of CPIPG have been achieved – we have become the owner of the largest portfolio of office properties in Warsaw, – 314 000 sqm gla. Our portfolio is made up of 14 high-quality office buildings with excellent potential in terms of sustainability, all situated in very good locations. The portfolio has been built in a way to ensure that each potential tenant can find a solution that is ideally suited to their needs and possibilities. For existing tenants, our portfolio offers great flexibility when it comes to relocation. Acquisition consolidation in one city has allowed us to quickly introduce a set of uniform operational standards. During the difficult pandemic period, we were able to build our property management department virtually from scratch, and have moved completely to an owner-management model for both our office and retail properties – CPIPG's retail portfolio now includes two shopping centres and six City Market convenience centres, in five regional Polish cities. The ownership model implemented by CPIPG ensures instant and personal relations with tenants. And that's a very important element of our communication policy, especially in times when the quality and speed of information count.
What are your personal and professional plans for the next few months?
In the next few months, we will continue to focus on increasing the value of our portfolio, in terms of both modernisation and tenant relationships. As a leader in the Warsaw office real estate market in terms of gross leasable space, and as an independent manager, we will continue to improve the standards for office building operations in the spirit of sustainable development as well as when it comes to security procedures related to returning to offices. For example, in 2021 we renovated the interior of the Atrium Plaza office building. And in all of our buildings, we are planning to switch to energy supplied from renewable resources. We are introducing – and will continue to do so – interesting initiatives for our tenants, such as our own OfficeME app. As for my private plans, my passion is mountains. I really hope that by the end of this year I'll be able to climb at least one more mountain peak.
A defibrillator and respirator for Czechowice-Dziedzice
Popular Vote Awards / Outstanding Non-Business Achievement of the Year, Poland
Maciej Runkiewicz, the president of Kajima Poland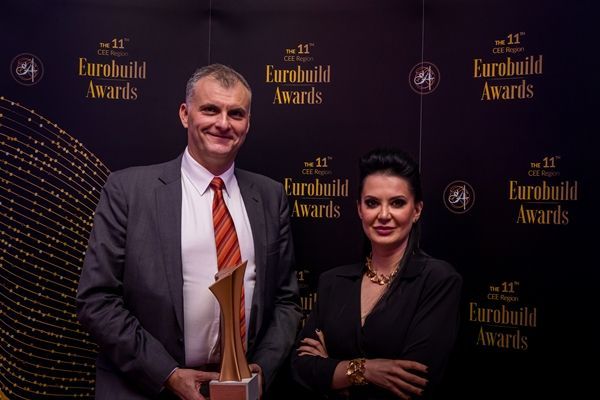 The Outstanding Non-Business Achievement of the Year award came as a big surprise to all of us at Kajima. After all, the idea wasn't original at all. However, by entering the Eurobuild Awards for our donation to buy a defibrillator and ventilator for the emergency services in Bielsko-Biała, we hoped that its effectiveness, speed and noble purpose would be recognised. It was – and for that, we would like to thank everyone who voted for us. Spring 2020 was a time for making quick and effective decisions, and this was one of them. After analysing the situation, not without a lot of emotion, we decided to support Czechowice-Dziedzice, where we were carrying out construction work at that time. The request for help in purchasing a ventilator came from the mayor of the city, Marian Błachut. After a short discussion, we decided to transfer the amount needed to buy two rescue devices: a LifePack defibrillator for the ambulance and a transport ventilator. We also decided to purchase sanitary protection equipment for the Wroclaw Medical University and support the #12GodzinDlaŻycia Foundation for Transplantation. The first donation to Czechowice-Dziedzice has also become the inspiration for supporting local communities where we have construction sites and the starting point for our further CSR activities. Contacts with local authorities and organisations are essential during construction projects – as well as the fact that our employees often live in specific areas, making it easier for us to recognise local needs. Our CSR activities are designed to protect people's health and save lives. Problems with the availability of special equipment and even with everyday protective gear (masks, protective aprons or gloves) are felt above all in smaller towns, far from large urban centres. We want to help them in particular.
Nobu Hotel Warsaw
New Hotel of the Year, CEE
Sandra Iwińska, commercial director, Nobu Hotels
Could you tell us what the secret of your company's success is?
Nobu is a brand that began with restaurants and evolved into a hotel group. Our shareholders' vision for the experience from our restaurants to translate to our hotels was seamless, which was important as Nobu's guests are seeking a unique and crafted experience. We pride ourselves on selecting locations that have inspirational designs and hotels that are inspired by Japanese minimalism and luxury through simplicity. The Nobu experience that can be found in all of our hotels and restaurants around the world can also be seen here in Warsaw. We have a truly incomparable menu and cuisine, and added to that a guest experience that any local or expat would be hard pressed to find elsewhere in Warsaw. Nobu Hotels are focused on the guest experience. Our offer, our design and our teams are very different than any others, and our main goal is to welcome guests who are seeking a unique experience.
What has been the biggest challenge for your company over the last 18 months?
Finding ourselves in the new Covid-19 reality. Our plans were not changed drastically, simply their execution was slightly delayed due to the pandemic situation. The extra time we were given was used wisely, allowing the operational team to develop sanitation and hygiene programmes that go far beyond what other companies are doing. The greater attention that this situation has brought to cleanliness and hygiene has been of great benefit to our hotel teams and has challenged us all to properly oversee this key component in the guest's journey. The safety of our guests has always been a top priority in our business model.