With a little help from my friends
For Ukraine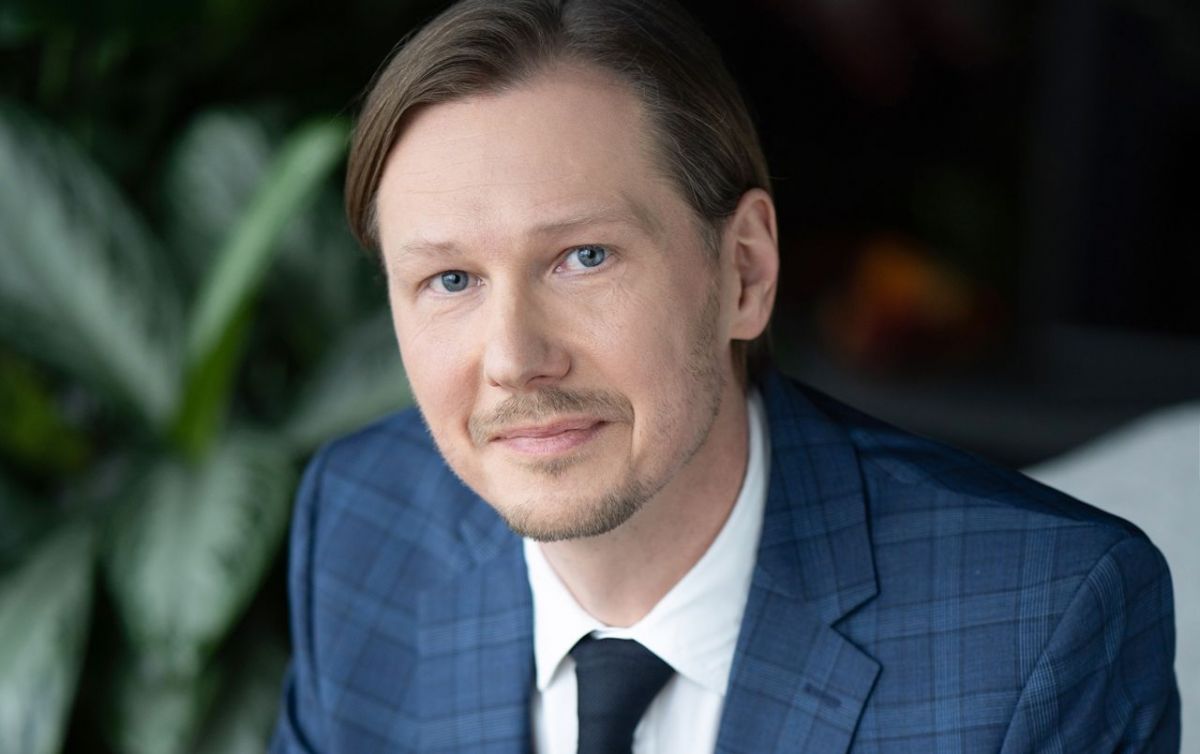 "We quickly decided that we wanted to get involved, to be able to provide at least a bit of normality for kids that have had to leave their homes from one day to the next to escape from the war," explains Jarosław Retmaniak of Immofinanz
Although troops had been massing on the Russian border with Ukraine for several weeks, many were still taken by surprise when on February 24th the order was given to invade a neighbouring sovereign country
In the wake of the invasion, approximately 4.6 mln people have been displaced – around 2.7 mln of whom have fled to Poland. As a result, the Polish government and people have been faced with a humanitarian crisis not of their making. But they have risen to the challenge, organising collections to raise money and essential goods for those in need, while many Polish households have been welcoming in previously unknown guests, who now must seek more permanent housing. Polish businesses, too, have felt compelled to help. But what have they – and more specifically, the real estate sector – actually been doing?
Donating office space
Eurobuild itself organised a convoy, taking essential goods to the Ukrainian border and ferrying back refugees; but Eurobuild is a media outlet and not strictly speaking part of the real estate sector. One of the most common responses from developers was to allocate vacant space in their buildings for sheltering the enormous influx of people. Many have joined the #Property4Ukraine initiative, including AFI Europe, Cornerstone, Atenor, Echo Investment, EPP, Globalworth, Griffin, GTC, HB Reavis, Skanska and Panattoni. The platform has so far provided more than 3,000 beds to refugees. One building that has been given over for the use of refugees is the Atrium building in Warsaw, which is owned by Strabag, although this gesture was formally made outside the #Property4Ukraine initiative. "Our Ilmet office building was also adapted to serve as a temporary shelter and handed over to the local authorities in response to the needs of the City of Warsaw to help refugees from Ukraine," points out Piotr Srokosz, a project director at Skanska's office development unit in the CEE region. The fit-out of the vacant building has all been done at the developers' own expense, as he explains: "We have provided more sanitary facilities than you have in regular offices, such as showers and laundry rooms. As well as the beds, the space also includes furnished social space and areas for children." Anyone taking in Ukrainians understands that it is at present difficult to put a timeline on the current crisis, but business likes deadlines and schedules, and so Skanska is thinking in terms of about half a year. "The space in Ilmet has been given over to the City of Warsaw for six months. The decision on whether to extend this will be made on an ongoing basis, depending on potential needs," adds Piotr Srokosz.
Globe Trade Centre has also involved itself in the #Property4Ukraine platform. "Our hearts are with those who have found themselves amidst the adversity of war. Due to the current humanitarian crisis in Ukraine, we are donating EUR 300,000 to organisations that support Ukrainian refugees. The majority of this sum – EUR 230,000 – has been allocated in Poland, where most of the refugees are arriving. The donation has been made to humanitarian aid associations operating in Poland, Hungary, Romania, Bulgaria, Serbia and Croatia. As well as this, our people in each of these locations are dedicating their own time through voluntary work to ensure the best possible support – and GTC is providing a special volunteer's day off for such private initiatives," explains Malwina Pawłowska, the group head of marketing and communication at GTC. However, as she also insists: "Our engagement with #Property4Ukraine is mostly taking the form of financial support. In line with this, we have made a donation to the 'For Transplantation' foundation, which is dedicated to purchasing and transporting medical supplies, as well as to the 'Happy Kids' foundation, which is looking after evacuated children, including hundreds of orphans, and providing them with homes and care." But this is just the tip of the iceberg when it comes to companies' activities to support Ukrainian refugees. "We are also working with the 'Hostel on Wilcza' foundation in Warsaw, a place that the TFG has converted from a vacant building into a functional, vibrant, safe house. Financially, the hostel is under the care of St. Nicholas Foundation, to which we have donated funds for the shelter. As a result of our work with the Mentors4Starters Foundation, we have engaged in several ad hoc projects, including buying blankets, hygiene products, groceries and other necessary aid items in various cities throughout Poland," reveals the GTC representative. GTC is also using its Galeria Jurajska mall as a collection point, while together with the district authorities of Białołęka it has provided a Polish language course for Ukrainian refugees in its Galeria Północna shopping mall in Warsaw. Again, GTC sees no immediate end to the help that will be required. "It's hard to say when the situation will improve. When we joined the #Property4Ukraine initiative, we understood that helping the refugees fleeting war would be a marathon, rather than a sprint. At this point we are talking about months, but we hope that things will get better sooner rather than later," feels Malwina Pawłowska.
Education, education, education
The vast majority of the refugees are women with children. But the problem with children is that once their immediate needs have been met, they still need to be educated. One company that has gone out of its way to ensure that such needs are met is Immofinanz (itself part of #Property4Ukraine). "When it came to the opening of a school in our building, we were contacted by the initiator of the project through our property management company. When we heard about it, we immediately knew that we had a space perfectly suited for such a project in our Myhive Mokotów office building. We quickly decided that we wanted to get involved, to be able to provide at least a bit of normality for kids that have had to leave their homes from one day to the next to escape from the war," explains Jarosław Retmaniak, the Poland country manager for finance and support at Immofinanz. As he goes on: "The school will be prepared for 180 students. On our part, we have provided free space and a project manager to coordinate the finishing works. Adapting office space into a school needs some work, from removing walls and building new ones, to installing new ventilation systems. However, we are now approaching the finishing line and the school should be ready in the second half of April." Already, over 123,000 Ukrainian children have enrolled in Polish schools since the invasion, according to government sources. However, this raises the question of whether the children should be taught under the Polish or Ukrainian system. In the school set up by Immofinanz, the children are to be enrolled under the Ukrainian system. "The school is to be a branch of the existing Ukrainian school in Warsaw. This, in turn, is a branch of a school in Kyiv and falls under the jurisdiction of the Ukrainian Ministry of Education and Science. The children will receive Ukrainian certificates at the end of the school year, as if they had finished their schooling at home," reveals Magda Garncarek, the initiator of Otwieramy Szkoły [Open the Schools] campaign. She also points out that the school will also provide work for Ukrainian teachers fleeing the violence. When it comes to teaching the children to speak Polish, she explains: "In our case, the programme will be Ukrainian, however, we will provide additional language lessons and various workshops to facilitate adaptation." Immofinanz is helping in other ways. It has organised collections at its In-Vivo retail centres and provides free phone lines to call Ukraine from its office centres. Immofinanz is not the only real estate company to have taken an interest in Ukrainian education. Hungarian developer Futureal has also decided to help by opening kindergartens, providing commercial properties for this purpose in Warsaw, Wrocław and Gdańsk.
Living out of a hotel
The hotel sector specialises in providing accommodation, so it should come as no surprise that many hotels in Poland have offered up their rooms for the more pressing need of housing the influx of Ukrainian refugees. In March, Eurobuild reported that Polski Holding Hotelowy had opened up its hotels to refugees. At that time, Gheorghe Marian Cristescu, the CEO of Polski Holding Hotelowy, was quoted as saying: "Polski Holding Hotelowy has offered regional authorities 3,000 places in its buildings and hotels in order to house everybody who needs help fleeing the war. Currently, there are around 1,500 people from Ukraine throughout Poland in the buildings and hotels owned by the Polski Holding Hotelowy group. These numbers are changing all the time as new groups arrive, and our hotels primarily serve as hubs in their regions. In total, since the outbreak of the war, the PHH Group has made 30,000 places available for war refugees from Ukraine."
However, PHH was not the first hotel operator to offer such assistance for Ukrainian refugees. Arche Group announced in February that it would also be providing rooms. "Since February 27th, we have provided around 15,000 accommodation places free of charge throughout Poland in Arche hotels as well as food for Ukrainian refugees. Right now, in all our hotels there are around 500–800 people a day who are using our free accommodation. Since the scale of the requirements is huge and our hotels are packed out, we have opened additional buildings for refugees where they can stay long term. We are now in the process of adapting and fitting out seven properties where around 2,000 people will be able to find shelter over the long term. These are properties that have been provided free of charge to our charity, the Lena Grochowska foundation, by public institutions, local government bodies and private firms, and we are creating private rooms for 2–6 people in them with shared bathrooms in the corridors, fully fitted kitchens, laundries and day rooms. The idea is that every family will have its own room where they will have a bit of privacy. By the middle of March, 310 people were already living in Warsaw's Praga district and another 60 were living in Ursynów," reveals Aneta Żochowska, the director of the Lena Grochowska Foundation. Throughout this time, the group's hotels have been operating normally. But again, there is no clear endgame in sight. "We are aware that this is a long-term project. We are prepared to help Ukrainian refugees for many months to come and will spend exactly as much time helping as is required," she insists.
In the end, Polish people are helping Ukrainians in whatever small ways they can, from making sandwiches to putting strangers up for a few weeks to a few months. And Polish businesses are no different, with the real estate sector playing its own vital role.