Ready to go the extra mile
Warehouse locations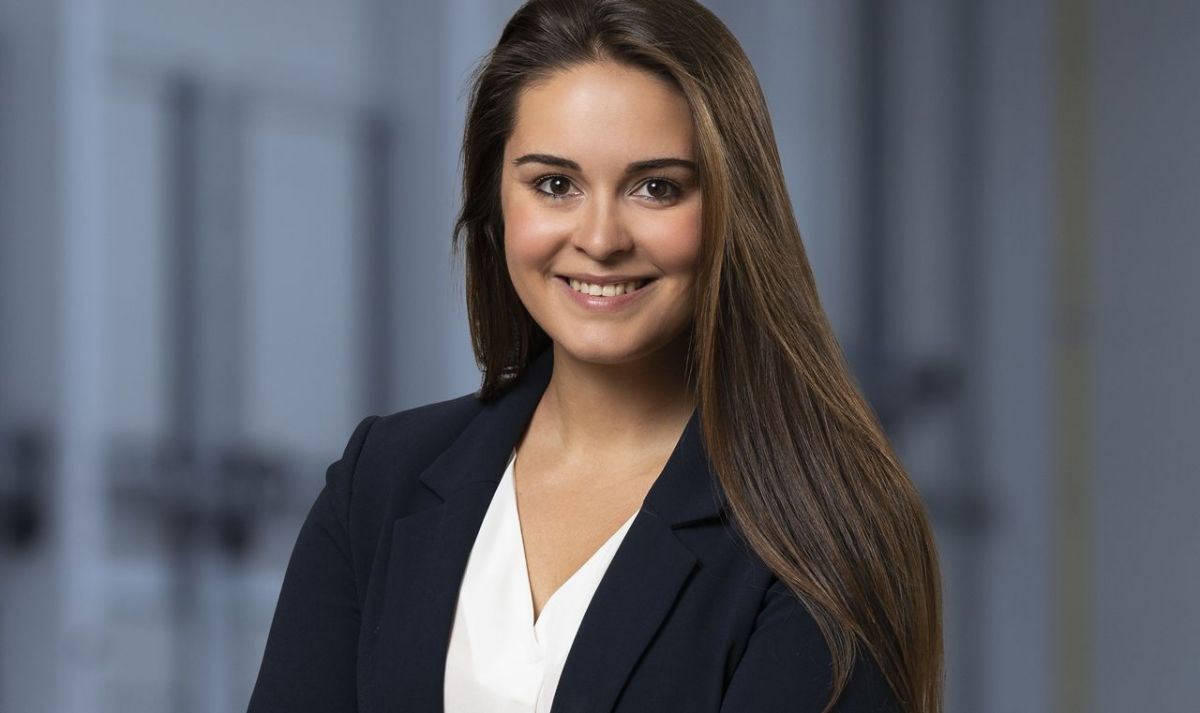 "Even after the re-opening of brick-and-mortar stores, supply chains will remain fundamentally changed by the new situation," insists Kateřina Březinová of Prologis
Technology-driven, pandemic boosted and recession-resistant – the expansion of the last-mile warehousing market in our part of the world at the moment seems almost unstoppable. But young, booming property segments always bring with them new issues that need addressing
The last mile has always been a crucial stage in the transportation of goods – obviously, since the whole point of the process is actually getting them delivered to their final destination. In past decades this might have been taken for granted, and so the term rarely entered into everyday discourse (in fact, on Eurobuild's pages its first occurrence seems to have been as recently as 2016). These days, however, 'last-mile delivery' is hardly ever off the lips of industrial market players, analysts and commentators. This is reflective of a fundamental shift in the warehousing and logistics markets, where several years ago the last mile generally meant delivery to the retailer – the shop or supermarket – whereas now, thanks to technological advances and evolving consumer behaviour, it often increasingly means delivery to the very doorstep (or pick-up point or parcel locker) of the end-customer, on the same day and sometimes in as little as two hours from the time of the order. The demand for such services has grown almost exponentially over the last few years – but so have the challenges involved in providing them. For a start, despite its already impressive growth, a further a huge expansion is required in the volume of warehouses in urban and city sites – as opposed to first-mile warehouses and distribution centres, which are usually located out of cities close to major transport interchanges.
An almost unexpected booster
In spite of the pandemic (or maybe, because of it), the last two years have seen previous volumes easily broken on the warehouse development markets of Poland and across the CEE region, largely due to the need to provide last-mile delivery. As Adrian Winiarek, the development director of Polish industrial developer MDC2 relates, the reason for this this has been the growth of e-commerce – and the boost Covid actually gave it. "Last-mile warehouses began to play a significant role at the same time as the e-commerce market in Poland took off for good, about 4–5 years ago. The sector began to develop not only in Poland, but also globally. At that time, online trading began to accelerate sharply, with the highest pace of growth observed over the last two years. In 2020, the first year of the pandemic, the market in Poland grew by over 30 pct in terms of e-commerce, and customer habits began to evolve towards online shopping. First of all, the delivery time and the variety of the assortment started to count. Customers no longer want to wait a few days for the ordered products to be delivered online, they need to receive them within 48 or even 24 hours. Such opportunities now exist on the market and companies are already adapting to them," explains Adrian Winiarek.
Kateřina Březinová, Prologis' leasing and customer experience manager in the Czech Republic, agrees: "The situation changed fundamentally following the outbreak of the Covid-19 pandemic. As a result of the measures and lockdowns introduced by governments around the world, e-commerce penetration increased dramatically. End-consumers started ordering more and more goods online, which they also wanted to have delivered in the shortest possible time. Therefore, the demand for last-mile logistics facilities near major consumer centres rose rapidly." But, as she also points out, this surge in demand wasn't entirely unanticipated by the sector: "It's important to note, however, that this is not just a pandemic-driven trend. We had already seen significant growth in online shopping and were therefore prepared for this development, having acquired suitable plots of land close to the major cities that are now highly valued by our customers," adds Kateřina Březinová.
Michał Rafałowicz, the new regional director of commercial real estate agency Newmark Polska, gives us more of an idea of the scale of the expansion of this sub-market in Poland: "As the demand for e-commerce has grown and consumers expect faster deliveries, the need for urban/city logistics warehouses serving the largest conurbations started to accelerate very quickly. Take-up in urban and city logistics projects has increased more than three times since 2017 – from app. 240,000 sqm in 2017 to app. 725,000 sqm in 2021. Supply is also growing steadily. The share of urban logistics projects in the total warehouse stock in Poland is now estimated at app. 15 pct and is rising." At a global level, according to Prologis' research, the level of e-commerce penetration in the retail sector was roughly 11 pct before the pandemic, but is expected to reach 19.7 pct by 2025. "It goes without saying that high demand will mainly affect urban locations," says Kateřina Březinová, "and since e-commerce requires roughly three times more logistics space, we expect that e-commerce growth will generate demand for logistics space of 10.8 mln sqm globally by 2025."
Polish potential
How does our region compare with more developed markets? According to Adam Winiarek of MDC2, we are still lagging some way behind them, but the demand is nevertheless there and this just opens the door to more development activity. "Looking at the Polish market, at the end of 2021, the total supply of last-mile warehouse space and small business units reached over 1 mln sqm. The building of another several hundred thousand square metres per year is planned over the next few years, so the demand is high. The market will continue to grow dynamically, as is it closely related to that of the e-commerce market, whose value in Poland is now estimated at around PLN 100 bln, and according to PwC's estimates, its value will amount to over PLN 160 bln by 2026. This is a large increase, and such trend can be observed all over Europe – for example, in Germany the value of the online sales market is EUR 100 bln and significant increases are still planned with a predicted e-commerce share of 33 pct in total sales by 2026. Currently, the share of e-commerce in Western countries exceeds 20 pct, while Poland with 12 pct in 2021 has still a huge potential for growth." Is there simply no end to this growth? None of the experts spoken for this article can see that happening soon Kateřina Březinová of Prologis certainly does not expect the demand for such logistics real estate to slow down. "Even after the reopening of brick-and-mortar stores, supply chains will remain fundamentally changed by the new situation," she believes. Michał Rafałowicz of Newmark is of the same opinion and also stresses how seemingly recession-proof this market is: "Last-mile warehouses are a new and relatively safe market segment, which is expected to show resilience to both recession and saturation in the short term. Online retail sales in Poland are likely to grow by around 12 pct annually, with many traditional brick-and-mortar retailers expected to go online. The online shopping experience is being enhanced by new services and technologies, including deferred payments and quick returns. That's why this segment will attract interest from tenants, developers and investors well into the long-term." Adam Winiarek concurs: "The Polish market is still far from saturated and relatively fresh in the context of the entire warehouse property market. There are more years of strong growth ahead of us, while this market, as any other, will be susceptible to external factors, such as the geopolitical situation or rising inflation. However, I think that in the event of a global economic slowdown, this sector will suffer relatively little."
Brown vs. green
So far, so rosy. However, one problem with the soaring demand for the development of last-mile facilities is how to satisfy it. Unlike big-box warehousing, it cannot be built on the rural greenfield sites that can always be found some distance outside city limits, but has to be close to city centres and customers – a factor that brings with it a whole host of fresh challenges. "The availability of plots in urban areas is limited, because residential and service projects dominate and zoning plans are not keeping pace with the rapidly changing needs of businesses – and they even frequently render such projects economically unviable. It is difficult to find development sites in all large cities, including because of already high prices that are being pushed up by more expensive plots for multifamily developments," admits Michał Rafałowicz. The solution that he and others on the market have been seeing is to redevelop obsolete industrial areas in cities: "Brownfield sites account for a substantial proportion of all urban locations. Industrial buildings that used to be located in inner-city areas when cities were less developed are being replaced by multifamily developments and public buildings, modern office projects and now by warehouse facilities," he points out. But according to Kateřina Březinová, in other parts of the CEE region brownfield sites are not always the easiest option, not least because of the bureaucracy involved: "Finding new land for any logistics construction, not only for last mile, is quite challenging here in the Czech Republic. The situation in other CEE markets – for example in Slovakia or Poland – is still, perhaps, a little better. For last-mile logistics, issues caused by the scarcity of land are even more acute, as there are not many vacant plots near urban centres. The idea of renovating brownfields is, indeed, attractive for us, but in practice we face a number of administrative hurdles that lengthen the time and increase the cost of making such space available for logistics purposes. On the other hand, our greenfield Czech parks near Prague are seen by e-commerce companies as the most attractive locations around, thanks to their great accessibility and proximity to the city centre."
The wheels of bureaucracy have always turned slowly when it comes to adapting to new realities, and there's no reason why last-mile warehousing should be any exception to this. But the ever-increasing demand for it should inevitably force the hands of legislators and local authorities into clearing the road for the much-needed major expansion of this segment. However, once built, there are further issues to contend with. One is the so-called 'last mile problem' – the increase in costs generated by the need for more journeys (including deliveries, failed deliveries and recalled goods), as opposed to the traditional method of bulk-deliveries to one destination. This is precisely why last-mile warehouses have to be as close to the end-consumers as possible, otherwise the added costs will simply be passed onto them – much to their displeasure. There are several strategies that are currently being considered and adopted to deal with this issue. One is to expand the network of attended collection and delivery points (CDPs) as an alternative to home deliveries, where customers can simply pick up or drop off their goods at convenient locations – such as their local grocery store or petrol station – while they are out doing their regular daily shopping. And as the automation of route planning improves, we should also see greater optimisation of deliveries. Although the drone deliveries that were being touted a few years back might now seem a bit too fanciful, automated vehicles could well turn out to be another piece in solving this puzzle in the future.
Increased traffic usually means greater congestion, noise and a bigger carbon footprint. While the solutions mentioned above could possibly solve some of these issues, there are other environmental and social impacts that also need to be addressed due to warehouses mushrooming up in the residential areas of cities. The awareness of such issues in the warehousing sector is one of the reasons why it has often led the way when it comes to sustainable development. The trend for redeveloping brownfields, for instance, is not only being dictated by the lack of greenfield sites, but also by the desire to bring back to life derelict areas with contaminated land – and while they are more costly than greenfield developments, the added investment compensates for any negative social and environmental impact the project may have.
Social in the city
"As with any commercial property investment, we have to contend with some interference with the natural environment or the life of the local community," admits Adrian Winiarek of MDC2, who goes on: "Therefore, responsible investors and developers should take into account the effects of their investments, not only the financial ones, but also the impact on the local community and the environment. Fortunately, this is becoming standard nowadays and ESG considerations are a priority for most developers." Among such initiatives undertaken by the developer, he lists outdoor sports and recreation areas for sports, the use of environmentally-friendly green walls in the construction of the buildings, buying and maintaining forests equal to the square metres the company has built, and installing electric car charging stations photovoltaic panels on the buildings' roofs. Prologis also supports initiatives that involve local communities, such as providing football pitches and barbecue areas, while also committing itself to the 100 pct carbon-neutral construction of its BREEAM-certified facilities globally by 2025 through its CarbonZero programme. Such approaches to ESG are now becoming increasingly common throughout the warehouse development sector – and will be especially important in the last-mile segment.
None of the issues mentioned above (whether social, environmental, financial or supply-side) appear to be insuperable, which can only add to the attractiveness of last-mile warehousing as an investment product: "They are definitely among the hottest types of industrial real estate and the situation is unlikely to change in the near future. Due to the complicated situation in global logistics, the demand for logistics real estate close to the world's major ports is also increasing. In the Central Europe region, though, warehouse space in urban locations serving the needs of end-consumers will continue to be in the highest demand," insists Kateřina Březinová of Prologis. For the warehousing sector at least, and for the foreseeable future, the last mile is by no means going to be the hardest mile.