Shopping for scale
Small talk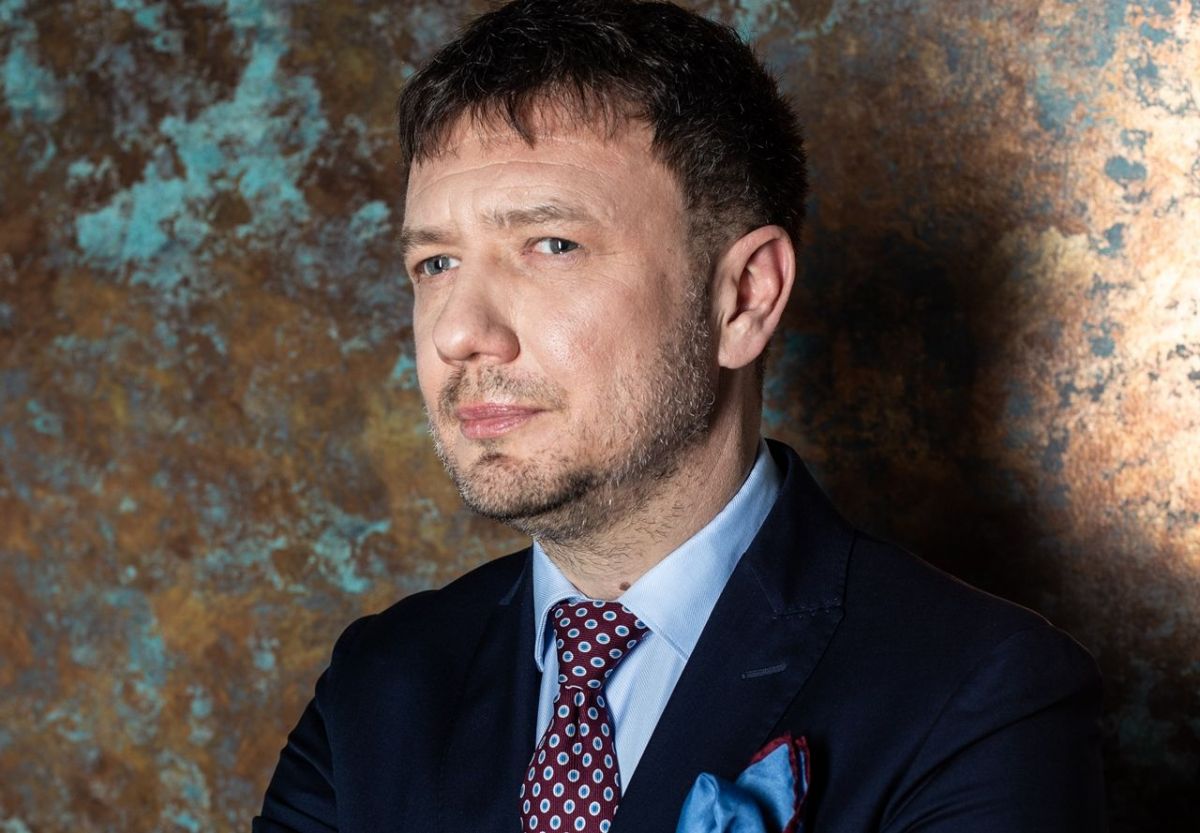 Radosław Świątkowski of Reino
Radosław Świątkowski, the co-founder and CEO of Reino Group, one of our local asset and investment management success stories, tells us how it has grown into one of the biggest deal makers on the market in just 12 years
One of the last really big transactions completed by Reino was the purchase of Buma's portfolio of eleven office assets. How did you get to be in a position to carry out such a big deal?
Radosław Świątkowski, co-founder and CEO, Reino Group: We are in the investment and asset management business – and this is all about scale. Reino is a totally unique company on the Polish market. It was established 12 years ago by private individuals without substantial financial resources to compete on a market entirely dominated by big foreign investors. Our mission was to provide Polish investors with the opportunity of investing in the Polish commercial real estate market. And since we still don't have Polish REITs and Polish pension funds are not even allowed to invest directly in real estate, it might all have seemed like a suicidal business plan. Reino's story has been one of a struggle to achieve the necessary scale and succeeding against all odds. And the Buma deal was no different. It was also about scale. We had built up a solid track record of raising Reino funds and managing assets for Polish investors, but it was not possible to reach the appropriate scale for our asset management business. We needed international partners with a lot of capital. A strong local track record is crucial, but big capital needs big deals. And the acquisition of Buma was an ideal opportunity. We knew the assets and the team like no other potential bidder. And it wasn't about cherry picking. We were interested in acquiring the whole cake – the portfolio and the supplementary business. And RF Group seemed like the best partner to do this with. But Covid came along just after the signing of the deal and RF Group withdrew just one month before its closing. I don't even have to mention that it was an extremely difficult situation to manage and one of the most challenging moments in our history. But we succeeded. The office portfolio was acquired by Partners Group and for more than a year we've been proud to be managing the assets for one of the biggest institutional investors in the world while working hard to extend this partnership. At the same time, with our JV partner – IO Asset Management – we managed from scratch to build up an investment platform in the logistics market, with Grosvenor Group as the leading investor. During and despite the pandemic, we have built a portfolio that is now worth more than EUR 200 mln. It's still all about scale, but after twelve years we finally feel much more comfortable with this. We now manage assets worth almost EUR 600 mln.
You seem to be suggesting that the pandemic has scared off foreign investors.
For more than two years we've been living in strange and turbulent times. The war started while the world was still dealing with the pandemic. But I wouldn't say international investors have been scared off. Nothing of the sort. Of course, the circumstances we've been facing recently do not help in making decisions and investing. You can't say it's business as usual. It's rather about taking care of existing portfolios and holding back with new investment – a wait-and-see strategy. Except for maybe in the logistics market, which is still hot. However, it's clear to see that there has been a significant shift in asset management strategies. And we can benefit from this change.
So how do you now intend to expand your business? Are you going to increase the scale of the partnerships you have or are you looking to find new partners?
Both, actually. The portfolio acquisitions in the range of EUR 200–300 mln were big deals for us, but if you are Grosvenor or Partners Group this is just a first step. So we've been constantly working on our investment pipeline to expand these partnerships to a scale that matches their investment appetite. At the same time, we're determined to benefit from our increasingly strong local position by attracting newcomers and investors that already have assets in Poland but are not satisfied with their performance. As I've already mentioned, we firmly believe we have everything needed to make a difference. And, last but not least, we hope Polish REITs will finally introduced. This is an absolute must for many important reasons, but being one of the market leaders we could only benefit from it. It is naturally our goal to manage one of the biggest Polish REITs. Our most important business goal is to further increase our assets under management by a significant amount. We need to double our existing assets and eventually hope to manage a portfolio of over EUR 2 bln within the next three years.
You've just returned from visiting your daughter in London. Do you go there for business or pleasure?
Both, actually, but I try to keep my private and personal life separate. I have two daughters and both of them live in the UK. One of them is in Scotland and works as an architect, while the other went to business school in Manchester and then moved to London. As I've already said, the Polish real estate market is dominated by foreign investors and most have their offices in London. So, if you want to be a local partner for them, you have to travel a lot to meet them. But it's always a pleasure when you can spend some time with your daughters while on a business trip. When it comes to real estate assets, Poland is one of the best places to go shopping. But London is one of the best places to take your daughter for shopping. In the end, London for me is not only about business.
Interview: Alex Hayes