Lifelong contrarians
Small talk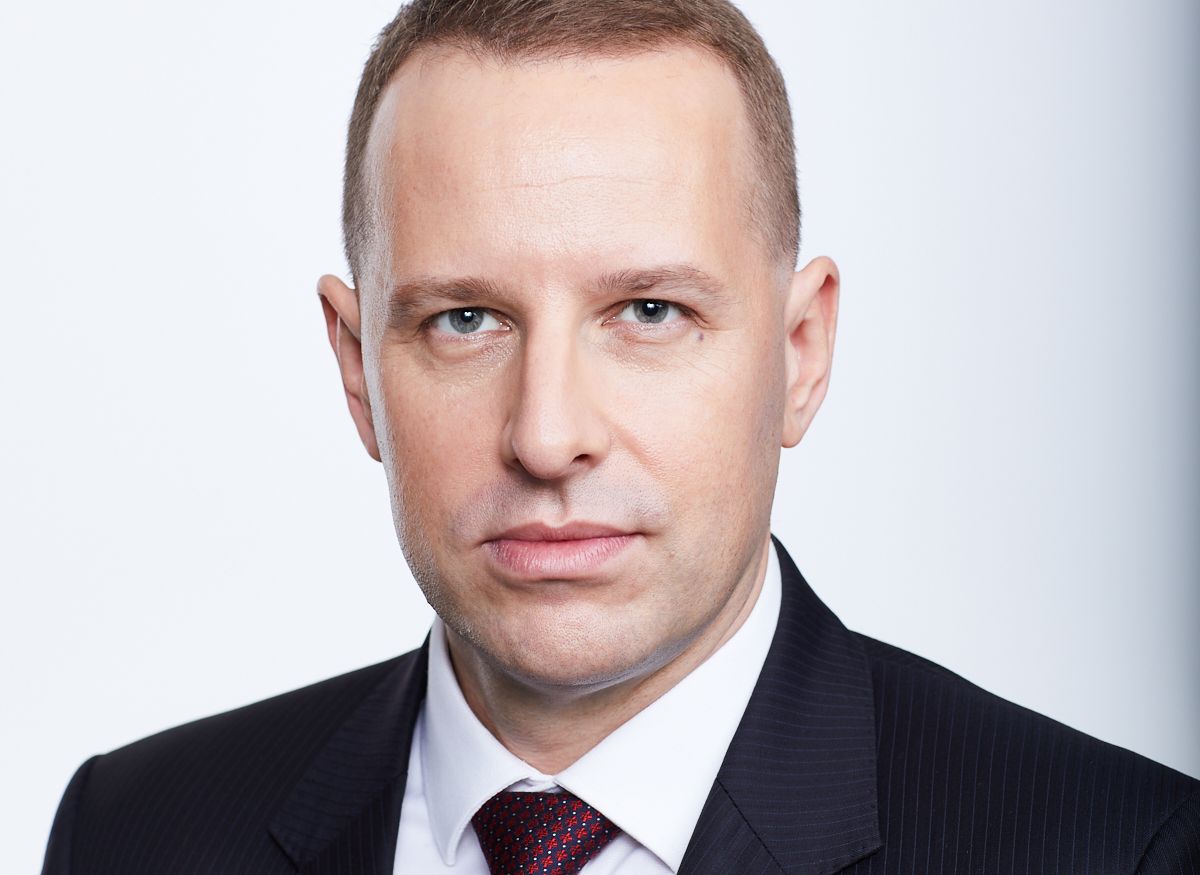 Kristóf Bárány of Adventum Group
Budapest-based Adventum Group has been hitting the headlines recently with a series of high profile acquisitions – not least that of Sky Tower in Wrocław. Kristóf Bárány, a founding partner and chairman of the board, tells us how they got where they are today and where they might be going next
Adventum has been active for several years as a fund manager investing mainly in office properties in the CEE region. How did the company start and what makes it stand out from the crowd?
Kristóf Bárány, founding partner, chairman of the board, Adventum Group: I am the founder of the company. Initially investments were done deal by deal, funded with retail and high net worth investors – and gradually, building on successful exits, institutional funds were set up. I retain a controlling interest in Adventum. However, based on my venture capital background the structure was set up with the equity participation of key management, who have become partners in this independent, Central European fund management platform. This is also a key strength of Adventum: committed and focused management who fully own the company and is ready to deliver great results for investors. This management has been working together for years and possesses extensive experience, deal making and asset management capabilities in Central Europe. We have also been focusing on green investments for years and this is becoming a clear advantage now as regulation catches up with the need for profitable ESG focused investments. We acquire standing assets, and the focus point of our strategy, which is to make these more energy efficient with reduced CO2 emissions for their lifetime, is in stark contrast with new developments that usually focus only on the end product and its energy efficiency, even though the construction process usually contributes to more than 40 pct of the lifetime CO2 emissions of the property. As a result, we believe our strategy will be more and more sought after as investors and tenants realise that upgrading the efficiency of 5 to 20-year-old – or even older – buildings is a considerably more ESG conscious strategy than tearing down old properties and building new ones.
What is the size and structure of your portfolio now?
We have reached EUR 1 bln under management and the portfolio consists primarily of office and retail assets.
Your company has been in the headlines recently for finalising the acquisition of Sky Tower – a 71,000 sqm, mixed-use project in Wrocław, as well as a 360,000 sqm retail park portfolio across Hungary and the Czech Republic. Are there any other spectacular announcements imminent?
Not in the near future. Deals like these take time, and although we have a number in the pipeline, closing them is still some way off. However, we are actively looking at deals, and continuously making offers. Understanding market prices is also key to our success. This, like our determination to comply with ESG standards, is one of the cornerstones of our investment strategy.
Has your focus switched post-pandemic from purely office properties to more diverse assets, such as retail parks?
We're contrarian – we prefer asset classes that are less sought after by investors. Accordingly, our strategy shifts with the market. We are currently seeing opportunities in the office and retail sectors; however, other segments such as hospitality are also being considered.
Who are your investment partners, generally? Do they have similar profiles and do they tend to be from the same part of the world?
We have a stable base of Hungarian investors and we are also attracting new investors from all over the EU, but we invest within the CEE region. Otherwise, our investor base is very diverse with a majority of institutional investors, such as asset managers, pension funds, private banks and the EBRD.
How much are the funds you manage planning to invest in the near future and in which markets?
We focus on what we call the core Central Eastern European markets – Poland, the Czech Republic, Slovakia, Hungary and Romania. However, we do not exclude other EU countries. We still have some dry powder, and are planning to invest heavily in the next couple of years as well.
Did you manage to get some rest and take a break during Easter after all these deals? And have you now recharged yourself for more?
Yes, a very welcome break. The whole team needed to wind down after the deals that we have successfully concluded in a very hectic and volatile market environment, which proves the resilience of our team and strategy.
Interview: Nathan North