A new five-year plan
Small talk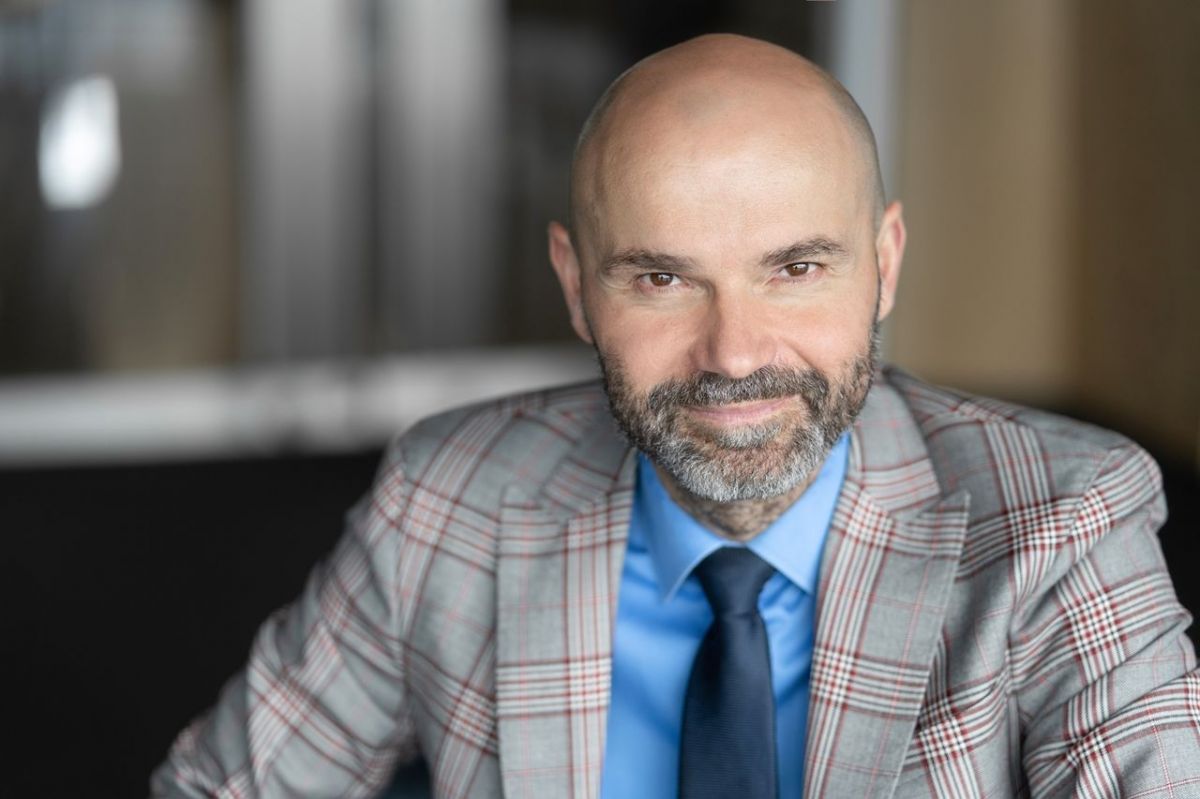 Tomasz Trzósło of EPP
Tomasz Trzósło, the chairman of the board of EPP, on why the Polish developer has de-listed, what impact the pandemic has had on its strategy, and what it's doing to help ease the plight of refugees in the wake of the latest unforeseen crisis
EPP has de-listed from the Johannesburg and Luxembourg stock exchanges. To what extent did the pandemic and war in Ukraine influence these decisions?
Tomasz Trzósło, chairman of the board, EPP: When I joined EPP exactly two years ago, a lot was happening in the retail market. Firstly, the Covid-19 pandemic was impacting the situation – and now it's the war in Ukraine. Despite all of this, we succeeded during such a challenging period to begin and then complete the restructuring of the company. This decision resulted directly from the pandemic and the changes to the law introduced by the Polish government, who through the abolition of ground rent for tenants, managed to significantly reduce the revenues of shopping centre owners. The changes to our portfolio, including the sale of a considerable number of our assets, were prompted by the necessity of meeting our financial obligations. We either had to raise capital or sell assets – and we chose the latter option. Our main investor supported us in the changes to our portfolio on the condition that EPP was de-listed. Since March 8th, EPP is therefore no longer a public company.
You've signed a preliminary contract to sell two centres. Do you have any other plans for changes to your portfolio?
Above all, what we've done is to sell around half our shares in two large property portfolios while keeping the remainder and actively managing it. And we decided to sell two projects outright. The sale of Power Park Opole has already been completed, while the Towarowa 22 sale has not yet been finally closed. Our hope is that this entire process will be completed over the next two months. Meanwhile, we're completing the final reorganisation of EPP's property portfolio., but we're not planning any more sales. However, if someone approaches us with a really attractive offer, I can't rule out us considering it.
Is it safe to plan further investment, especially in retail, when you consider how badly the Covid restrictions have hurt the sector? Is EPP going to develop new projects?
I would split this question into two categories: building new centres and purchasing ones that already exist. Deep consideration is required before developing new projects. At the moment, greenfield investments are very difficult, as they involve a high level of risk when it comes to their leasing and above all with their financing. I see some possible potential in retail parks in small towns, because it is possible to fully lease out such projects before the construction work begins, which means that credit can also be secured. When it comes to bigger centres, I'm of the opinion that – other than a few exceptions – they're not going to be built at all in Poland in the near future.
In light of all this, are you planning to move into retail parks?
No, because these projects are mainly for small towns. We're only considering extending projects that already exist when they have some market potential. Right now, we're extending Galeria Twierdza in Zamość with a retail park section. When it comes to buying up existing retail centres, EPP has no such plans for 2022. When we've finished with our restructuring, I hope the company will go back to buying up completed projects. Currently, with the capital we have, we're not able to buy new assets, so this is really out of the question.
Sustainable development is now playing a bigger role in business and has also been widened to include the environment and society. How important is ESG in the planning of EPP's future strategy?
We've been working on a new ESG strategy for some time. We are going to publish our first report to address issues related to the natural environment, society and corporate governance soon. It includes a five-year plan with targets for each year. The entire company has been involved in drawing it up. We've put a great deal of emphasis on the environment and society. This includes activities both at our headquarters and at the asset level. We're planning a wide range of socially beneficial activities and have seriously taken on such issues as activating local communities and not wasting food. Many of our activities are also related to how we do business. For example, we expect our subcontractors to adopt an equally responsible attitude and it's important for us to attract tenants who follow a sustainable development policy.
To what extent do your activities concern Ukrainian refugees?
We drew up our ESG report last year, so there's nothing in it about any particular activities to help Ukrainians fleeing from the war-zone. Despite this, EPP is really contributing a great deal in this regard. We've set aside significant funds to help refugees. We're involved in organising transport and support in Zamość as well as in other cities. We've purchased medicine for Ukrainian hospitals and have also taken part in providing places for them to sleep. We're involved in the sector-wide #Property4Ukraine campaign and have also undertaken a range of voluntary activities. Moreover, we've helped our employees and those of our subcontractors bring their families to Poland. We've also found employment for many of these people. These are meaningful initiatives that address the local needs of the towns and cities where we have our centres. And we're going to engage in further activities in the second half of the year to respond to the situation as it develops.
Interview: Anna Korólczyk-Lewandowska