Finding new energy
Editorial
Tomasz Cudowski, editor-in-chief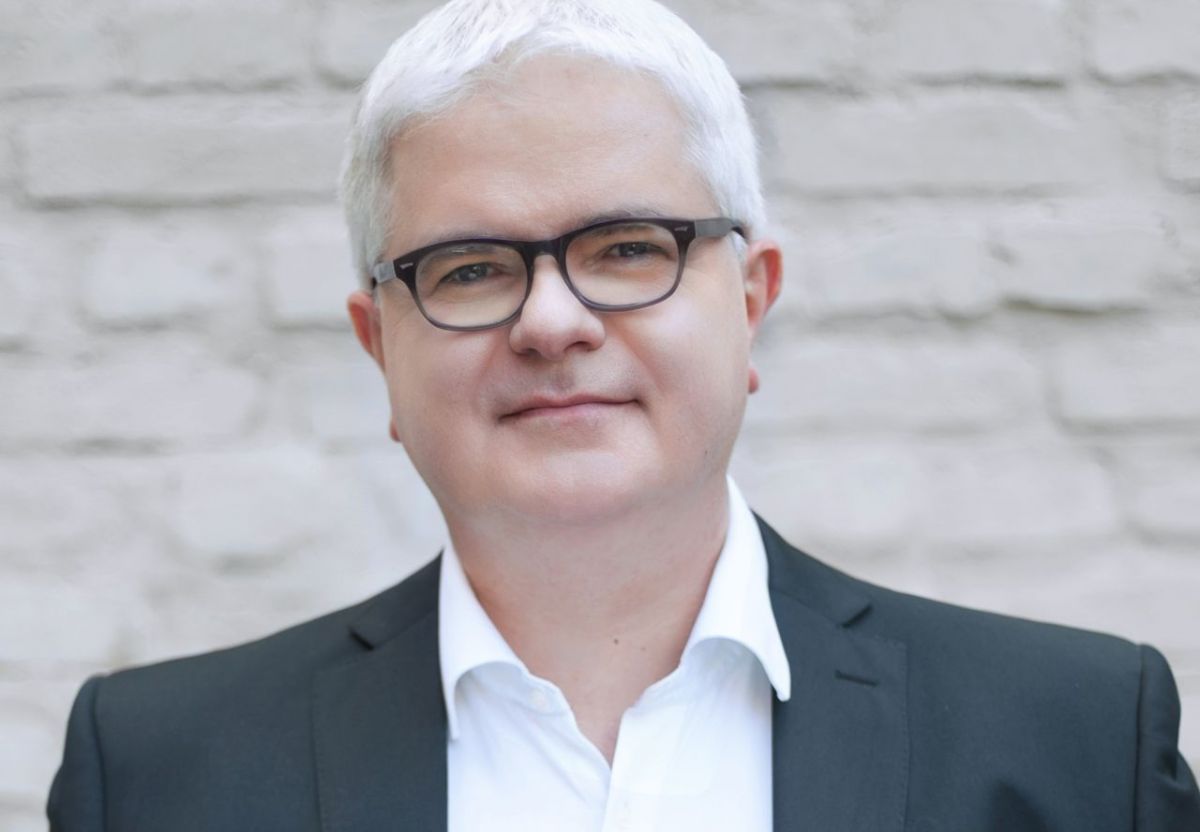 I can't wait for the days when our hearts and minds will no longer be preoccupied by the tragedy unfolding across our eastern border and life there becomes boring with steady economic growth and a stable political situation. Unfortunately, that does not look like happening any time soon
Let's not fool ourselves: over the next few months, the EU and the rest of the world are not going to avoid any of the consequences of this war. Even if we were holed away in some mountain hut far from the rest of civilisation, we would still need electricity, gas, petrol along with everyday shopping, such as food and groceries. But in the end, it's the war that's going to determine how available these goods are and how much they are going to cost. As I am writing this, the news has just broken that Gazprom has turned off the gas tap to Poland, in response to our refusal to cave in to Russian demands to pay for this resource in roubles. Living in a block that is gas heated, I was left feeling rather nervous. Thankfully, winter is now well and truly over and the next one is several months away, so maybe our government will be able to come up with something other than yet another cardboard shield with holes. I'd be very surprised but also eternally grateful if its response turned out to be a nationwide programme to build up our renewable energy resources – solar panels on every roof and in every square and field as well as investment in many more wind turbines. This would change the face of Poland forever as well our approach to our climate.
There's a fair climate in the May edition of 'Eurobuild' when it comes to news. We have two new sections. Each month we are now going to present a case study of a superb and innovative (but not necessarily new) real estate development, while in the other section we will showcase the latest pearls of our home-grown architecture. And if you think you know everything you need to know about the warehousing boom and the growth of e-commerce, au contraire – as you can discover from our analysis of this market. We also cover – with some pride – how particular real estate companies are actively (and substantially) helping Ukrainian refugees. Further on in these pages you can read all about polycentric cities and why we no longer need to drive to the centre for coffee (at least not for one cup). We also take a look at where we now are with remote working and whether anyone, deep down, actually really likes it (spoiler alert: they don't). You can also read about the positive vibes that emanated from Eurobuild's latest investment conference, which was opened by Prof. Grzegorz Kołodko (an excerpt from one of his books is also published in this issue).
The entire editorial department wishes you a relaxing May weekend, even though you'll probably only have been able to get your hands on a copy of this magazine sometime around May 10th – but no one's stopping you from taking more time off before the end of the month to enjoy the beautiful spring we're having. And maybe to take more time off before the end of the next one.