Taking the strain of Ukraine
Residential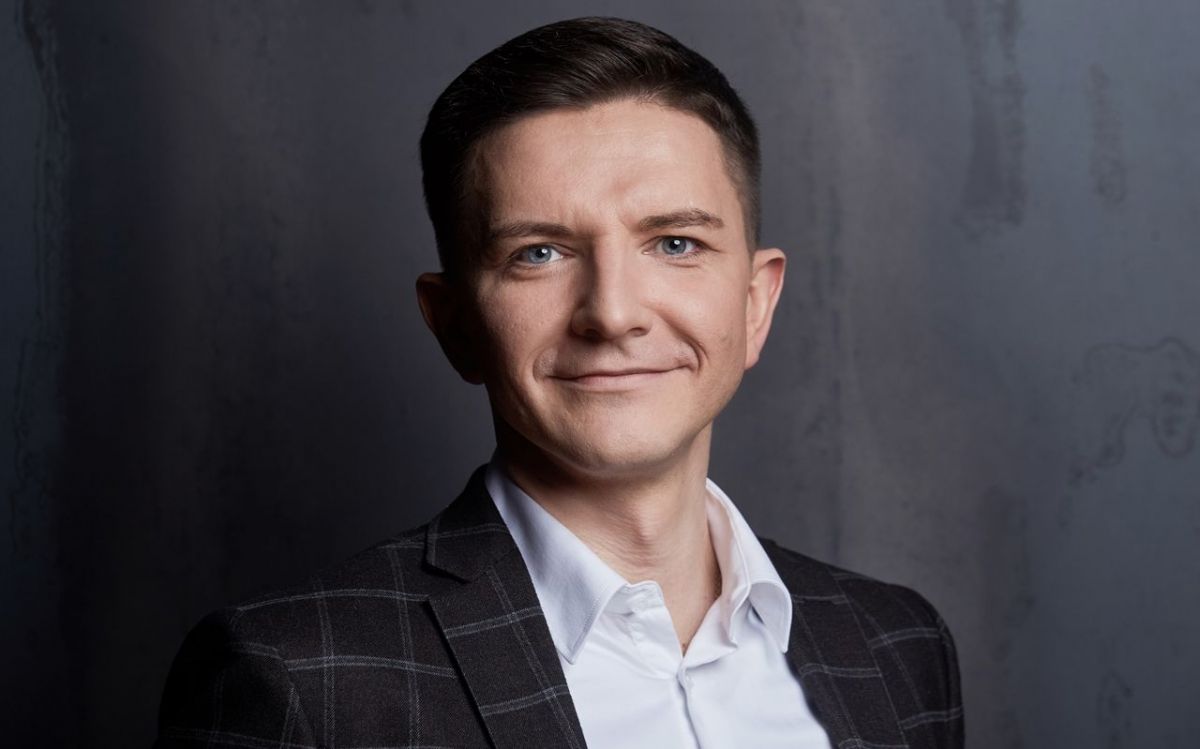 Sławomir Imianowski of Resi4Rent points out that: "The Polish PRS segment is still in the development phase – it is not yet as developed as in Western European countries and is attractive in terms of investment"
With the arrival of more than 3.5 mln Ukrainians, all of a sudden rental apartments have become increasingly unavailable. What does any of this mean for the still emerging Polish PRS sector?
As I'm writing these words, Ukraine has been embroiled in a war against Russian invaders for just over three months. Poland, though utterly unprepared, agreed to take in all refugees who came – including those without the proper documentation – and now over 3.6 mln people have crossed the border into Poland, with the vast majority being women and children. Even if peace were declared tomorrow, many will probably never return to their former homes. Prior to this influx, the housing market in Poland was tight. Now, it's extreme.
"This situation has exacerbated the housing crisis in Warsaw and major regional cities. Quite often bidding auctions are held, where more than 100 people are applying to rent one particular apartment. It is estimated that at least 1 mln people will remain in Poland even after the end of the war in Ukraine, which means the need for about 250,000–300,000 additional apartments," predicts Mira Kantor-Pikus, a partner for equity, debt and alternative investments in the Poland capital markets department at Cushman & Wakefield. This has been true for both the private and the institutional rental sectors. "Most PRS schemes were already running at high occupancy, but the sheer demand for residential units for rent means that all remaining available apartments – whether PRS or individually-owned – have been quickly rented out. This is in addition to many Poles offering up their own homes and spare rooms to Ukrainian guests. There have been great gestures made by many landlords offering apartments for free, while a minority of landlords have to some extent taken advantage of the situation by taking the opportunity to offer apartments at much-increased rents. Given the interest rate hikes and the high inflation rate, it's hardly surprising that one way or another PRS rents have also risen since the start of the year," explains Tom Leach of property managers Leach & McGuire.
A matter of interest
However, Sławomir Imianowski the CEO of Resi4Rent believes there are reasons for being more sanguine once the demand shock of the present crisis subsides. "Rents in the rental market throughout Poland, not just in Warsaw, are determined among other factor than just by rising interest rates, which reduce the availability of mortgages to purchase apartments and lead landlords to expect higher rental yields. The recent surge in rentals caused by the demand shock will be quickly absorbed by the market as soon as the situation stabilises and the availability of apartments increases," he argues. Indeed, everyone seems to believe that it is high interest rates and the current availability of mortgages that will shape the market. Mira Kantor-Pikus identifies the nub of the problem, by adding that: "When it comes to housing prices, we are moving at two speeds. Apartments in very good locations in Warsaw continue to increase in price above the usual rate, and the demand for them is being generated mainly by individual investors who buy in cash and want to protect their capital. On the other hand, apartments on the outskirts and in poorly connected locations are much cheaper, and prices are either remaining stable or even decreasing slightly, as buyers are mostly people with loans and much lower incomes, who due to the WIBOR interest rate increases are finding it more difficult to obtain loans, or are being granted lower amounts than expected," she says. High interest rates are also a concern shared by Tom Leach: "If interest rates stay relatively high and cost of living too, there will be a squeeze particularly on lower earners. Already they have the least disposable income and so are more exposed to such fluctuations. Larger cities such as Warsaw are also the biggest magnets for Ukrainian immigrants, who typically will also find themselves at the lower end of the financial tree. While this is already posing a double-whammy of affordability problems right now, it is more likely that the significant increases in construction costs – and therefore ultimately in real estate values – being seen in H1 2022 will have an increasing effect as these units are delivered up to the end of 2023, whether for sale or for rent at higher prices," he believes. Conall McGuire of Leach & McGuire (a joint venture established by Leach & Lang and Warsaw Properties) adds to this that: "High interest rates will also force more people onto the rental market as they can no longer afford a mortgage, applying even more pressure on the available rental stock. The extent of the issue obviously also largely depends on how long the situation in the Ukraine will last." And this is a point reiterated by Mira Kantor-Pikus: "The rising prime rates for PLN-denominated loans, resulting from the National Bank of Poland's policies, has led to a dramatic increase in the cost of borrowing as well as reduced creditworthiness for a large number of potential apartment buyers. This, in turn, translates into a decrease in demand for purchasing apartments, especially among those with average incomes. A large number of young working people who cannot afford to buy their own apartment, creates demand for apartments for rent."
At the mercy of market forces
The PRS market in Poland, despite its rapid growth, is still in its infancy. According to figures from the PRS Guide report [Przewodnik Po PRS] published by Think Co Real Estate Research Lab, 7,266 apartments had been handed over to the PRS sector by the end of July 2021, while 25,000 apartments were in the pipeline with tens of thousands more planned by 2025. Long-term plans include the construction of yet another 60,000 apartments and, according to Think Co, we can expect increases that equate to 90,000 apartments by 2025 or a twelve-fold increase on the current stock of PRS apartments across Poland. However, when the question is raised of whether the current turmoil has frightened off foreign investors, the responses were somewhat mixed. "There have been forces pulling in different directions. On the one hand, a war waging next-door is a terrifying prospect, which has given certain investors pause for thought. Some investors have temporarily suspended investment decisions in Poland as they wait for the smoke to clear, and some deals have fallen through due to the increasing construction costs, which have made deals harder to swallow for vendors and buyers alike," explains Tom Leach, who goes on to say: "On the other hand, it can be seen that not only Ukrainians but also Belarusians and Russians are fleeing their homelands, often choosing Poland as their preferred destination on account of its proximity and language/cultural affinities and that in many cases this is likely to be for a substantial period of time. In summary, there has never been greater tenant demand in Poland for PRS than right now, but while there are deals happening it may still take a while for more nervous investors to see the dust settle and come back to the table from the investment angle." However, Sławomir Imianowski of Resi4Rent is decidedly more upbeat, pointing out that: "The Polish PRS segment is still in the development phase – it is not yet as developed as in Western European countries and is attractive in terms of investment. Given the increasingly limited availability of land in large cities and the situation on the mortgage market, this segment will develop strongly."
Do it REIT now
Nonetheless, Mira Kantor-Pikus identifies exchange rate risk as one of the main disadvantages of PRS as investment product. "Rising costs for materials have a partial impact in terms of pushing up housing prices, which may inhibit demand for rental apartments among institutional investors. However, the simultaneous increase in rents due to inflation and high demand for rentals has been having a stabilising effect on rental yields. As a result, the demand for PRS products among investors is not decreasing. Over 95 pct of all transactions on the commercial real estate and PRS market are carried out by foreign investors, who invest their funds in foreign currencies, whereas rental income in the PRS sector is earned in złoty. The factors that hinder the development of PRS, in the current uncertain economic situation, are the high cost of bank financing in złoty and fluctuations in the PLN exchange rate." For her the problem could be solved through the adoption of REITs in Poland. "The solution could be either the greater involvement of domestic capital in the PRS sector through, for example, the creation of REIT structures or the greater involvement of insurance companies or pension funds in acquiring PRS products. Unfortunately, the legislative work on REITs has been ongoing for many years and there's been no evident progress so far. On the other hand, many pension funds and insurance institutions lack practical knowledge of the real estate segment and their investments of their clients' accumulated funds are reduced to purchasing treasury bonds, investing in bank deposits or buying shares of listed companies, which are typically volatile," she admits.
The same but different
So not that much has changed. At 'Eurobuild' we have been covering these same trends for the last two or three years. However, there can be little doubt that the Ukrainian crisis has very much magnified these issues and, looking more broadly at the real estate market, some clear differences can be discerned. "There has been a definite acceleration and strengthening of the trends that started to emerge or that would have eventually emerged anyway on the Polish PRS market, in line with other European countries. Recently, we have noticed a great deal of interest from companies relocating their employees and their families to Poland, and who have been looking for apartment packages. According to the estimates, there are more than 1.2 mln apartments available for rent in Poland, including just over 7,000 institutional rentals. Before the outbreak of the war in Ukraine, we were already seeing very high demand for apartments for rent. Any soon to be available apartment is being rented at lightning speed, weeks ahead of its official availability. We currently have zero units available for instant move-ins," points out Sławomir Imianowski. Mira Kantor-Pikus also agrees that the crisis has sped up trends that were already evident on the market and also sees foreign companies looking for apartments for the workers they bring in from abroad as a factor. Indeed, the Covid pandemic and the war in Ukraine have resulted in increased demand for purchased and rented housing. We are not only seeing the Ukrainian population migrate, but also companies and services relocating from Ukraine or Russia to Poland and other EU countries. Often the criterion for such a company's choice is its ability to provide housing for its employees. We are also seeing that companies moving their businesses from Ukraine to Poland are open to pay in euros to rent apartments."
The oldest law in economics is that a rise in demand equates to a rise in prices and, indeed, everyone has been putting their prices up. "The market is already seeing rapid rises in terms of rents. This is as much down to rising construction costs and the increase in interest rates – which are themselves a knock-on effect of the war – as it is to the direct influx of refugees from the east. Increased capital costs will need to be reflected in increased rental levels to match rental yield goals for projects in the pipeline. The owners of completed and commercialised residential units – whether institutional or individually owned – have less pressure on them to raise rents, but, of course, will also want to match rental demand with increased rental rates," points out Tom Leach. "In the largest cities, the number of apartments available for rent shrank considerably. Some of their owners withdrew them from the market and made them available for accommodation for those in need, while others rented their premises out on a commercial basis. This, of course, resulted in price changes and a significant increase in rates. Our price lists follow the average market quotations," explains Sławomir Imianowski of Resi4Rent. In our December issue last year, we wrote that Berlin had become a city where the cost of living due to rents had become too high for many people on low incomes to be able to afford and we cautioned that the same situation might come to pass in Warsaw. But none of those interviewed for this article could be cajoled into saying that this kind of crisis existed on the market. So perhaps, despite the critical shortage of rental apartments, once the pressure from refugees subsides, this segment could possibly return to somewhere within the realms of sanity.