Smooth(er) sailing
Small talk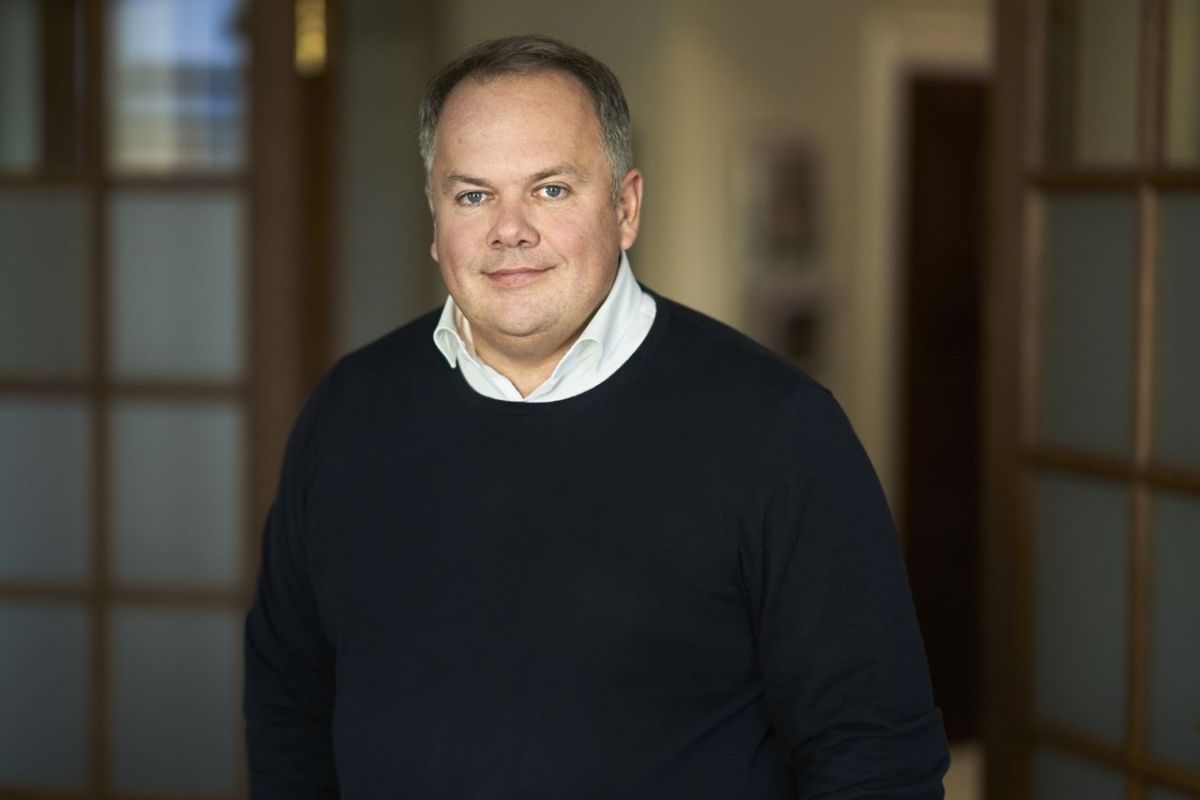 Swedish real estate investor Eastnine has until now mainly been active in the Baltic states. As it takes the plunge into the Polish market with its first acquisitions, we asked the company's CEO, Kestutis Sasnauskas, why here and why now? (among other questions)
Following your acquisition of the Nowy Rynek D office building in Poznań, Eastnine's current earning capacity from property management has increased almost by a half. What was the main reason for your decision to enter the Polish market? Is there anything that makes it a unique place for a business?
Kestutis Sasnauskas, the CEO of Eastnine AB: Entering the Polish market is a very important step in the growth of our company. We have already established a strong presence in Vilnius and Riga and so entering Polish regional cities is just our next milestone. The Polish and Lithuanian office markets are very similar in structure, tenants and conditions. Poland is also six times larger than the Baltics in terms of population: there are nine cities in Poland that are bigger than Tallinn. Hence our growth opportunities have become much bigger.
Has the pandemic forced any changes in the course on your company? Would you say there are any silver linings to this difficult situation, that is, valuable lessons not only for Eastnine, but also for the whole sector?
From what we can see, the transition to hybrid working models has taken place faster than any of us could have imagined. The pandemic has really accelerated that change and working partially from home or in an outside office is here to stay. It's also obvious that our fears of the death of the office have been much exaggerated. Creativity requires interaction, and a business that wants to improve in this regard will need the space to do so. This will drive changes in how the space is used – and even what it's called – into the future. When inviting people back to the workplace, employers are tending to use the word 'office' less and less. Instead, we tend to hear 'creative labs' or 'campuses' more. The demand for a wider range of services and collaborative space will also grow.
Although I wish I didn't have to ask this question, in what ways is your company providing support for Ukrainians?
Eastnine has been supporting Ukraine, primarily in terms of humanitarian aid, since the outbreak of the war.
Regarding your strategy for the next couple of years, how important is sustainable development?
Sustainability is part of our DNA and the way we work. We incorporate this aspect into all of our decisions and actions. Today, Eastnine ranks in the top 20 pct internationally for this according to the GRESB. In terms of the points we have earned, we are very close to our Nordic peers who are among the global leaders. We also rank third in gender equality among the 347 companies on the Nasdaq Stockholm Stock Exchange. Most importantly, 100 pct of our employees consider Eastnine to be an excellent working environment, according to the 'Great Place to Work' survey. Going forward, what companies are really doing to combat climate change will become increasingly important. This is especially true of the real estate sector, which is one of the largest contributors of CO2 emissions. Our property portfolio is very modern, with 81 pct of the gross floor area either LEED 'Platinum' or BREEAM 'Excellent' and 'Outstanding' certified. The newly acquired property in Poznań will also be LEED 'Platinum' and Well certified. However, we are still working very hard on improving the energy efficiency of every single building. Simply by reducing unnecessary or wasteful energy consumption, one can make a huge impact.
As summer approaches, our minds usually turn to planning to get away from it all, even if only for a short time. Do you have any favourite holiday spots or activities?
I usually spend my summers in our summerhouse in the Stockholm Archipelago and I also enjoy sailing.
Interview: Julia Cudowska