Providing safe space
Flex and co-working offices
Anna Korólczyk-Lewandowska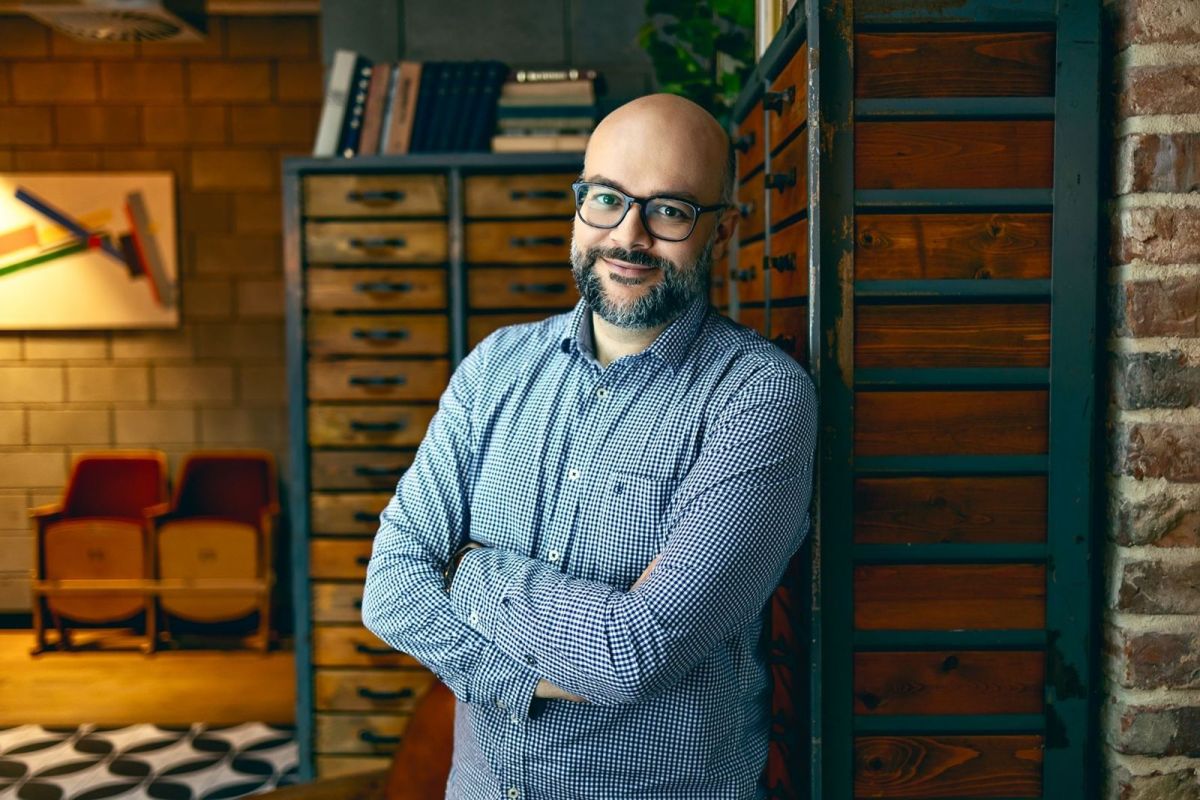 "Among the tenants, there are those who claim they want to return to Ukraine whenever the situation allows, but there are also those who plan to stay in Poland," claims Jarosław Pilch of Savills
In the first few weeks of the war, Ukrainian companies were already making enquiries about the available office space in Poland. And it's co-working and flex operators that have been the most in demand
Many Ukrainian companies, out of fear for the safety of their workers and because they want to keep operating, have decided at least temporarily to move their operations abroad. Many have chosen Poland. The uncertainty over how long the situation is going to last has led many to opt for co-working and serviced offices. According to Jacek Bednorz, the head of leasing and customer care at Business Link, when hostilities broke out it was expected that there would be an increase in interest from companies based in Ukraine for office space in Poland. During the first stage of the conflict, the operator were receiving dozens of such enquiries each week – and they were not the only ones. "The overwhelming majority of flexible office providers that work with Workthere.pl saw a rise in the number of enquiries from Ukrainian companies," reveals Jarosław Pilch, the head of tenant representation at Savills and of Workthere in Poland. "This was especially noticeable in March. Now that the situation has stabilised, enquiries are still coming in but not that often," he tells us. "It was generally US-based companies and those set up with foreign capital with offices in Kyiv and other large cities that wanted to cross over our eastern border," points out Monika Kaczmarczyk, the managing director of Brain Embassy Poland. She goes on to add that negotiations with these parties have been going smoothly and are often wrapped up quickly. Jacek Bednorz, however, admits that as the months have gone by, the demand from such firms has fallen and recommendations from current clients are becoming more important. "For example, not long ago an IT company recommended us to a company operating in Kharkiv," he points out. It is Ukrainian companies from this sector that most often choose to lease co-working and flexible space in Poland. Michał Kwinta, the city lead for Poland at Mindspace, also confirms that at Mindspace they have been receiving the most interest in their space from IT companies. "We signed our first contract as early as the end of March," he says. Jarosław Pilch of Savills is more specific, insisting that the demand for space from the IT sector, which is a very broad sector, has mainly been coming from software developers.
A couple of months at most
According to Jarosław Pilch, there is no standard lease term for Ukrainian companies. "Just like companies from Poland, Ukrainian business are going for flexible leases that allow them to avoid long-term commitments. Some tenants have decided to lease an office for three months in the hope that the situation in their country stabilises, but usually after this period elapses the contracts are renewed. Some have signed longer term leases immediately, but usually this is no longer than twelve months," he says. Michał Kwinta, however, talks more of shorter terms, such as one month, or unspecified terms. At Brain Embassy, tenants usually ask for contracts with a minimum of six months. However, in the first few weeks of the war Ukrainian tenants were signing contracts for a period of three months in Business Link. "Now that these companies have established their activities in Poland, the experience they gained at the beginning is allowing them to plan more long-term. Some of our clients are thinking of using our offices for a year," adds Jacek Bednorz. Jarosław Pilch pours cold water on such notions by pointing to the high occupancy rates in some flexible office centres: "There have been such situations where companies at first decided to sign a short-term lease for a small area and then wanted to expand, but the operator has not been able to provide this."
Just gimme a desk
The war broke out just as the demand for flexible space had started to grow again. "Companies from across our eastern border had already been playing their part in this, but their impact on the availability of co-working space was insignificant. Instead, they just happened to come along at a time when this kind of space was in short supply in some places, so they also had problems finding locations," explains Jarosław Pilch. Nonetheless, many companies bringing their businesses over from Ukraine managed to lease the space they needed in Polish co-working centres as well as securing the number of desks they required. "Above all, we receiving the most enquiries for small private offices with from four to six workstations along with the option to expand at any given moment to accommodate further migrations of workers from Ukraine," recalls Michał Kwinta of Mindspace. "We signed three large contracts with companies that employed between 50 and 90 people as well as a few smaller contracts for private offices. We are still receiving such enquiries, but at the moment companies from beyond our eastern border make up 8–10 pct of all our tenants. However, we have also seen a rise in the number of Ukrainians hired by our current clients," points out Monika Kaczmarczyk of Brain Embassy. Jarosław Pilch claims that due to the flexible nature of the leases, it's hard to estimate how much space Ukrainian firms have taken up in co-working and flexible offices. "With certain operators whose space is offered by Workthere.pl, the proportion of the space taken up by Ukrainian companies is currently somewhere from just a few percent up to around 20 pct. The largest of these have leased even up to 80 workstations," reveals the Savills director.
Everything's fine, but...
According to Michał Kwinta, many Ukrainian firms with whom he is still cooperating with had originally planned to return home as quickly as possible depending on the state of the war. "Despite the much better conditions in the west of the country, the risk of disruption to their businesses is too great, so they are putting off any decisions to return. Moreover, these companies are aware that even if the war ends, unfortunately this would still not be enough for them to resume their businesses under the same conditions as previously. In many places it will take a long time to rebuild the electricity and internet infrastructure," he explains. "At the moment, every company that has been able to move to our country insists that it plans to return as soon as it can," says Monika Kaczmarczyk of Brain Embassy. But according to Jarosław Pilch, there's no hard and fast rule for this. "Among the tenants, there are those who claim they want to return to Ukraine whenever the situation allows, but there are also those who plan to stay in Poland," he says. Jacek Bednorz echoes this view: "On the one hand, their home market was Ukraine and that's where they developed their businesses; but on the other, many of our clients are simply saying, 'We don't have anything to return to'." Although a firm from Kyiv could simply close its office, move abroad and later return safely to its HQ, the prospects remain bleak for those hoping to return to some other cities, as it would simply put employees' lives at risk.
Space in short supply
As Monika Kaczmarczyk points out, the available space in co-working offices in Poland is rapidly diminishing. According to Jarosław Pilch, occupancy rates for flexible office space before the hostilities broke out hovered at around 80 pct in Poland; now, however, there is simply no free space left in Poland's big cities. Those operators who spent the pandemic building up their portfolios and buying new buildings have definitely come out as the winners from this situation. The morning of February 24th, when the war started, confirmed how right their previous business decisions had been, even though they had surely not been expecting such a turn of events.