People, courage and luck
Small talk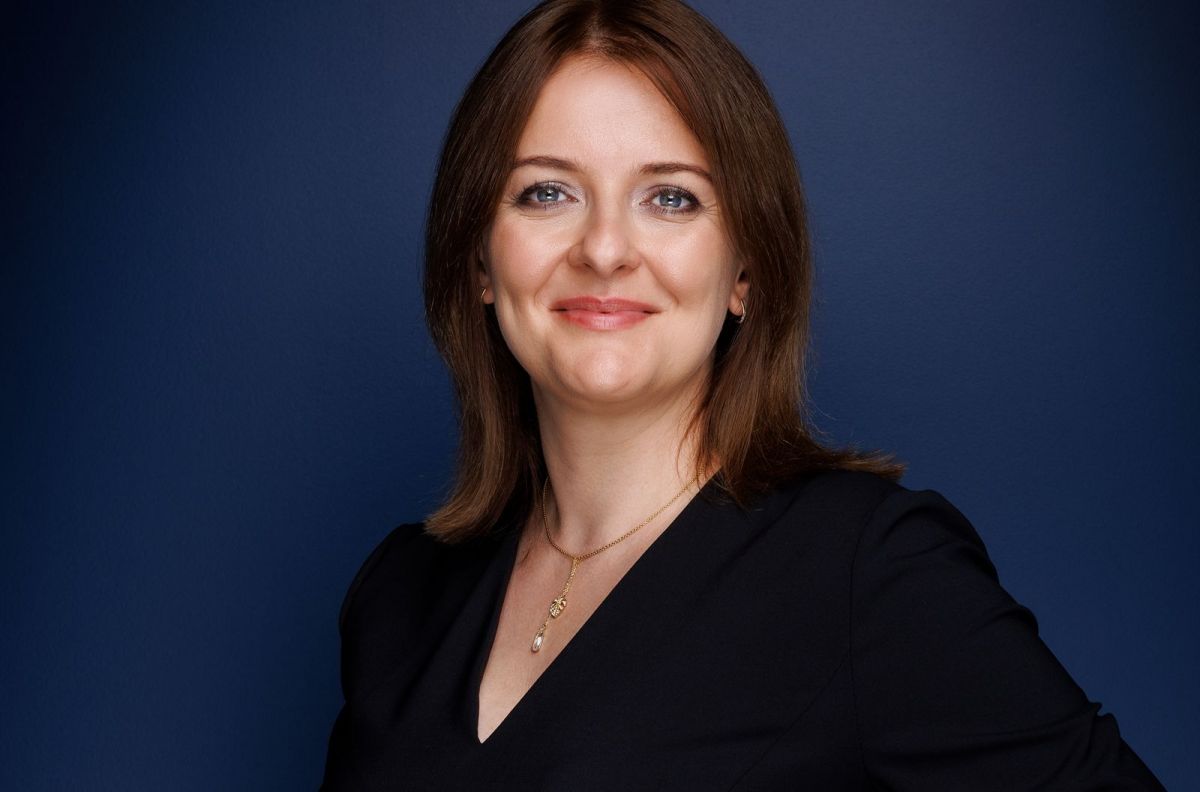 Agnieszka Ciupak of Cream Property Advisors
Agnieszka Ciupak, who is well-known on the Warsaw real estate scene for her impressive feats of leasing at UBM, GTC, Echo/Griffin, HB Reavis and CPI, has now become the head of the office department at Cream Property Advisors. She tells us all about the challenges that lie ahead for her and her new company as well as those facing the office market as a whole
You've just joined Cream Property Advisors as the head of the office department. You could say that this is unchartered territory for your company. What's your strategy for conquering it?
Agnieszka Ciupak, the new head of the office department, Cream Property Advisors: We've been operating on the commercial property market since 2002 as a developer, co-investor and leasing agent, so we have the required knowledge and know-how to offer comprehensive consultancy for office properties. My task now is to build and gradually grow our business, in terms of both tenant and landlord representation. We are currently preparing new projects for leasing office properties as well as a new market offensive. After having worked for 20 years in this market, I'm convinced that the most valuable asset any company has is its people. And that's why I'm building up a strong team. Managers and companies need to appreciate the people they depend on and trust them, because it's only by doing this that you can achieve long-term success.
Apart from the knowledge you already have of the sector, what is it that will most help you in your new role?
People are the most important commodity, but there's also courage and luck. That's why the business environment that we operate in and create for ourselves is so important. Success is determined by the people who create it. In business, as in life, a little luck is needed – even if it just involves meeting those people along the way who share your vision and passion.
And what's your view of the Polish office market today? What are its strong points and what still needs a little work?
Offices remain an important part of business operations for tenants. They're still also of interest to investors. The pandemic has undoubtedly changed our working model for many years to come, and this will have a direct effect on how new offices are built, as they will need to have more user-friendly space. Many companies have decided to redesign their offices to encourage their staff to return to work, optimising the use of the space by incorporating the hybrid working model to make it more attractive for their employees. The real estate sector is also becoming more aware that only green office buildings should be developed. Both users and investors are looking for buildings developed by those who have embraced the ESG concept, and in this regard there remains a lot to be done here in Poland. Cream Property Advisors' office department is currently working on a project to significantly increase environmental and ESG awareness when it comes to office space. We will have more to say about this in the near future.
What do you think lies ahead of us in the future? To what extent is the pandemic, inflation, interest rate rises and the war in Ukraine set to transform the situation on the office market?
If only I knew what tomorrow would bring… The uncertainty on the market caused by the pandemic and the war in Ukraine has led to a slowdown in new office projects. The difference between supply and demand has created a supply gap that is likely to make itself felt over 2023/2024. Another factor slowing down new development is inflation, which is resulting in rising building materials and construction costs. I expect that after this period, the market will stabilise a little. The office sector is one of the main motors driving the investment market in Poland. Class A buildings in good locations secured with long-term leases are still an attractive investment and I'm convinced that over the long term this will not change.
How do you spend your free time? Do you have any hobbies?
I love photography – I'm an amateur photographer. Other than that, it's a case of healthy body, healthy mind. I try to keep active in my spare time.
Interview: Elwira Soćko