Adaptation advice in adversity
Small talk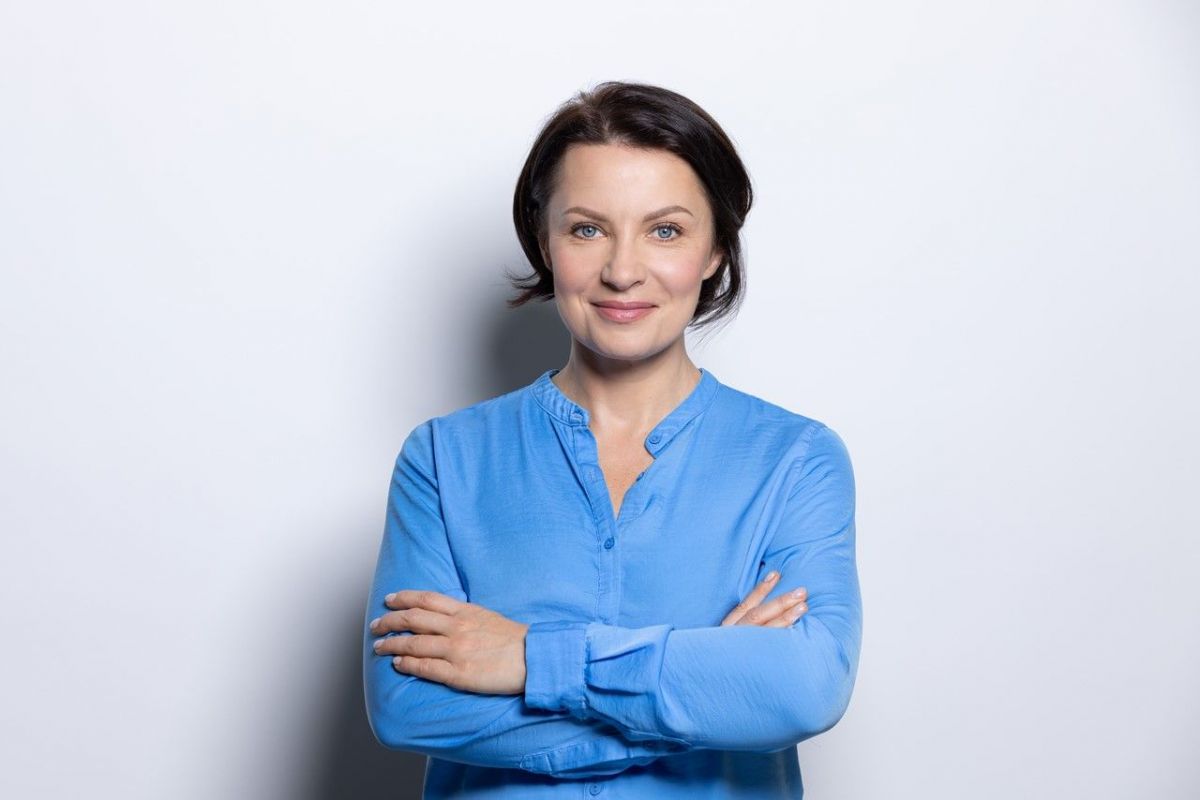 A new department has been established by CBRE to provide advice for the new challenges that now face real estate players. Its first director, Joanna Mroczek, goes into further details as she tells us why the market needs this focused type of consultancy in such areas
You've just been made the head of a new department. Why was it created?
Joanna Mroczek, head of strategic consultancy and CEE research, CBRE: For sure, because of the new situation that our sector and the whole world is now faced with. For starters, there's the fact that the crises we currently have to contend with are forcing companies to change. The entire present situation could actually be characterised as one huge change. And for investors, tenants and suppliers, these are difficulties that they have never previously experienced. In fact, no one has – so nobody knows what the outcome is going to be. More questions arise all the time and so more data is needed to help people make the right decisions. Real estate firms are focused on investment, leasing and transactions, so they require comprehensive information from their advisors, and since we have the relevant data we can draw conclusions from it. We are not only able to advise on transactions, draw up contracts and analyse potential real estate investments, we can also advise our partners about what direction they should take their companies in to reduce the impact of the current situation and try to turn it around to their advantage.
How is it possible to take advantage of a war or a pandemic?
This is a very broad topic and everything depends on your personal situation. Much of what has been happening recently could be used to drive positive changes in a company; but on the other hand, it could also be detrimental to its operations. In many cases, it's a question of finding the right approach and changing the way we think. It's a good approach to accept that the war in Ukraine and the pandemic, although they are indeed huge tragedies and crises, are nonetheless temporary. Both the war and the pandemic will one day end. But perhaps a more crucial issue is the energy crisis – that's going to last much longer and there's no tried-and-tested recipe for minimising its effects.
How is your department planning to minimise them?
By integrating and expanding our existing consultancy services. Currently these include analysing the working environment and managing change, supply chain analysis, research consulting, as well as ESG and capital consultancy. By combining all of these, we will not only be able to offer more comprehensive consulting, but also enter new areas, such as sales networks, the energy sector and advising cities and the public sector – for example, to advise on placemaking and smart cities. By following the needs of the market, at CBRE we have been changing our departments to suit them.
How have your clients' needs changed over the last two years?
For sure they need a lot more data – of a more advanced and individualised kind, as well as analysis with conclusions drawn. A simple report is no longer enough; nor are the instincts of an analyst, no matter how good they might be. What's required is precise knowledge of a company's business with a wider overview of the market. And this is increasingly important for smaller companies as well as new sectors as they turn to consultancies. It's not just international corporations that trust us, but home-grown Polish companies and the public sector. We now longer hear people saying "but we know better!"
What, in your view, will the future of Polish real estate be like?
In a word – positive. This doesn't mean that it's always going to be a walk in the park. We should expect capital markets to slide at the beginning of next year, and many decisions will be put off as funds seek to hedge against inflation and rising construction costs. The lack of Polish capital is also an issue, as it reduces the market's liquidity. Nevertheless, I'm convinced this crisis will push us into making improvements to our companies, procedures and habits. I'm also counting on retail soon awakening from its slumber, as it has been going through a tough period since the beginning of the pandemic. I can remember a number of economic crises and we always emerged from them unscathed. I will, although rather humbly, offer the opinion that crises are necessary. They teach us to think in new ways. They provide us with new reference points, they force us to re-evaluate our beliefs, and they also – and this is invaluable – prompt us into innovation that changes the whole sector and even the country. For example, now we have to find new approaches to how we think about our sources of energy, how we organise work, sustainable development and the flow of information.
On the subject of energy sources – how do you recharge your own batteries?
By cycling. At least once a month and sometimes every week or two, Cycling Real Estate Warsaw or CREW, which I'm a member of, organises a bike ride. We usually set off from Wilanów to Góra Kalwaria and then cycle back. When we're on our bikes, we don't talk about business, so you get to know many new people and develop some great relationships. And the fitness benefits are obvious. The routes are generally around 60 km. They have been shorter, but I personally prefer the longer ones. But we want everyone to have a nice time, so that no one gets put off from taking part.
Interviewer: Tomasz Cudowski