Power centres muscle in on the market
Small talk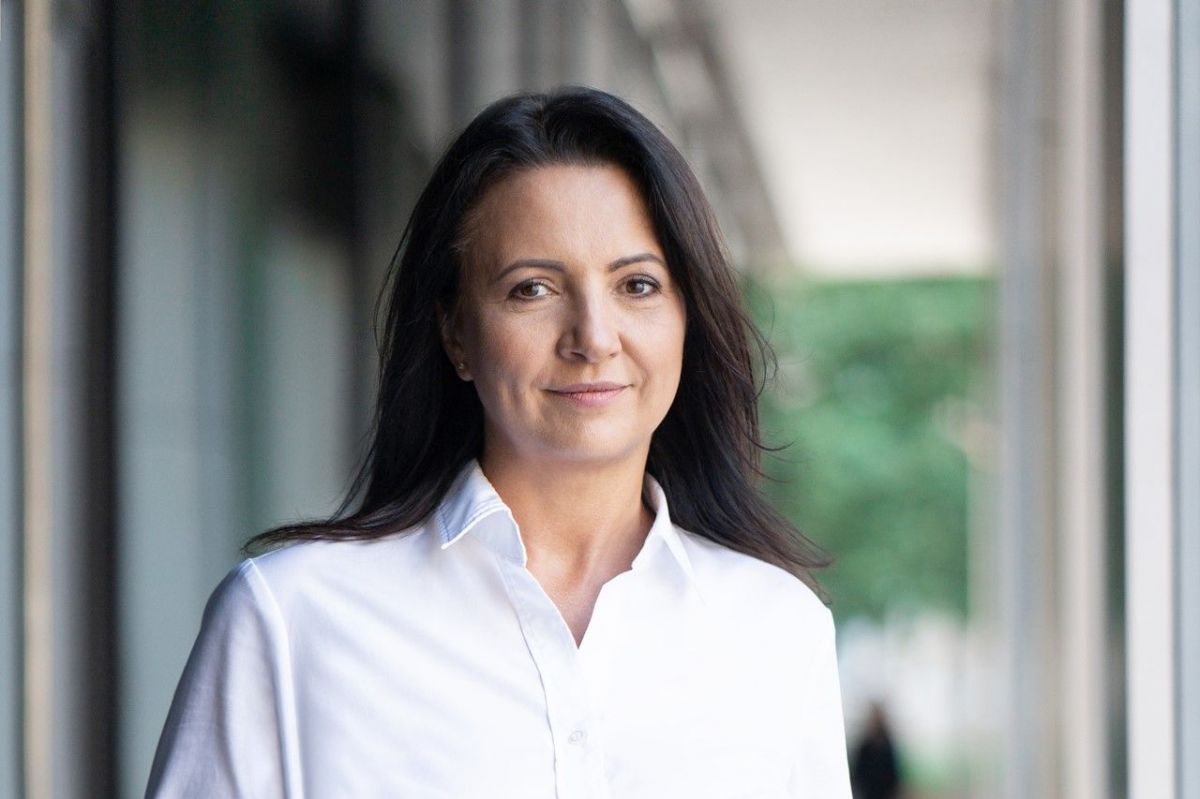 "We have experience in crisis management. This was the launch of Galeria Chełm when a state of pandemic condition was declared ," remarks Anna Dużyńska of Equilis
Anna Dużyńska, the Poland CEO of Equilis Europe, tells us about the company's partnership with Acteeum for developing retail parks in the wake of the successful sale of Galeria Andrychów
We meet just after the completion of the sale of the Galeria Andrychów retail park in southern Poland, which was both built and completed during the pandemic. How did you manage to do this?
Anna Dużyńska, Poland CEO, Equilis Europe: We had to face many challenges and took bold decisions during a difficult time, which our eventual tenants have clearly appreciated. It's enough to say that we selected our general contractor in September 2020 at the height of the lockdown. We not only had problems with finalising the project, but also with getting hold of building materials, because the supply chains were broken and had to be restructured. But our tenants believed in the project and supported us – none of them backed out. We completed the construction work in 2021, when the market had stabilised and Galeria Andrychów was already fully leased. The market recognised our efforts and as a result we were able to sell the project almost as soon as it was built.
In the retail sector you have a joint venture with Acteeum. What do you need this partnership for and how is it working out?
A trusted partner today is worth its weight in gold, so we are not ruling out similar partnerships for our future projects. We started working with Acteeum on Galeria Chełm and our Andrychów project was a continuation of this partnership. In Poland we are active in two markets, including the residential sector, where we have built up our own development team, and in retail, where we work with partners who are responsible for such activities as commercialising our developments. At Equilis, retail projects are a part of our DNA. We have been developing them for many years in Belgium, France and Spain. We believe that, just as in other mature European markets, the time for building large shopping centres in Poland is now over. The market is saturated, so they are going to be built increasingly rarely.
What size of town is attractive to investors looking to build a retail park?
They have to have a minimum population of 20,000. These are the places we are analysing as sites for potential investment. Over the last 4–5 years we have continued to draw up plans for the construction of dozens of retail parks. We definitely believe in the retail market, even though it is certainly going to be different to how it was before the pandemic. Shopping habits have changed, but e-commerce has not completely replaced brick-and-mortar stores, because shoppers can't touch the goods or try them on. You also can't go to a restaurant online. We believe in retail parks. They are cheaper to build and to maintain and they can provide most of the services offered by large shopping centres.
However, the next centre you're planning is in a city...
After investing in the south and east of Poland, we intend to develop a retail park with an area of almost 24,000 sqm gla in the west of the country in a city of 120,000 people. It is going to be another one of our 'power centres', that is, a retail park with a regional catchment area. We will be able to disclose more details about it soon.
And what about Galeria Chełm? Are you going to sell it?
We are in negotiations about this. We're a developer that follows a particular business model. We build, we commercialise and we sell – and we don't hold onto centres in our portfolio longer than is necessary.
The second pillar of your firm in Poland is the residential sector. Aren't you concerned about the slowdown that has been hitting all developers in this segment? Maybe you have your own secret for success in hard times?
Yes, we are also going to be active in this segment In Poland. The standard of basic apartments is low here compared to Western European countries. We intend to raise it by improving the aesthetics of our projects and following ESG principles. Our motto, which is at the same time how we operate, is 'Building Happy Stories'. We are planning large multi-stage projects, but we will try to give them a communal feel. To this end we are looking for suitable sites in Warsaw, Kraków and the TriCity.
How are you going to apply ESG?
We're going to do this on multiple levels. Right now we are preparing two large projects in Warsaw – in Ursus and Białołęka. For the latter we are going to test out heat pumps and solar panels on the roofs, so that we can use them instead of a gas-fired boiler. Greenhouses and vegetable gardens will also be provided for the residents along with special wall climbing plants on the façade, which will not only improve the aesthetics, but will also prevent the building from overheating and in the winter insulate it from the cold. The social sphere is also among our priorities. Our plan is to encourage the community to work together, for which we have developed a multifunctional app that we call the Estate Facebook. It will be possible to use this to deal for everyday matters, while it should also encourage the residents to socialise. Further functionality can be added so the community can grow freely in the future. Meeting places and areas where you can work in peace will also be provided. There will also be electric vehicle charging points and a waste segregation system that uses bar codes to make the recycling easier. We intend to obtain BREEAM certification for both of our residential projects, including the one in Ursus, which will comprise 1,000 apartments.
That's quite impressive… particularly in a situation where most residential developers are holding back their new projects or reducing their scale. Are you hoping to interest PRS funds?
We'd be very happy to consider such a partnership, even though this too would present challenges. Building costs at the moment are difficult to estimate, so PRS funds are in waiting mode. Moreover, due to the high interest rates, the financing costs for such projects by PRS funds are also rising. Despite all of this, the demand from them is still huge – just like the housing needs of the Polish people.
So when do you think things will improve?
We follow the market forecasts and so we think that the next two years are likely to be challenging for the development market. Our expectation is that inflation will fall in 2024 as will interest rates, so purchasing power will rise and the consumer sentiment will improve. We are already seeing construction costs stabilise, but this winter will be a crucial period for the sector. It's also important for the recession, if it actually happens, to be short. No matter what the economic situation, the housing needs are huge in big cities and cannot be held back. We still need housing, especially in large cities, as well as shopping centres in smaller cities and towns.
Interviewer: Tomasz Cudowski