A clear head for the challenges ahead
Small talk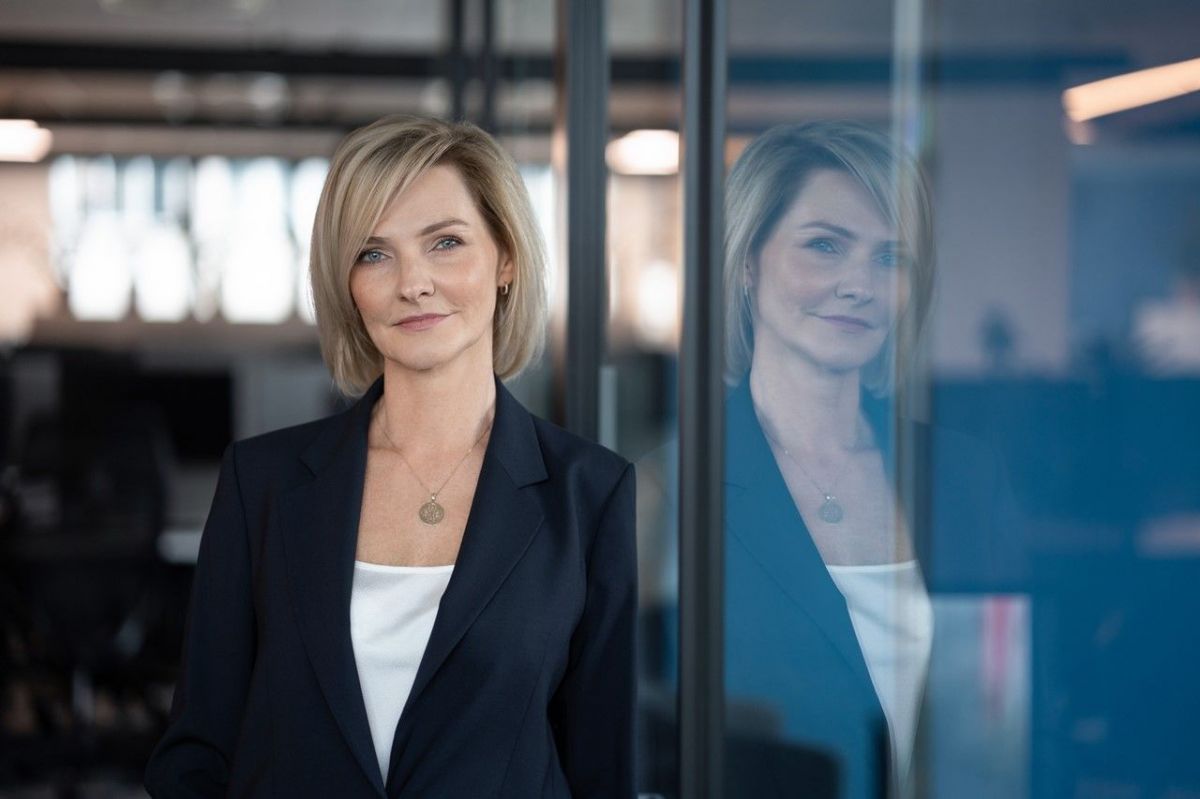 Urszula Sobczyk, the head of valuation, Newmark Polska, talks about the geo-political challenges for the market, ESG and why AI isn't going to replace human valuation services any time soon.
Is all the current market uncertainty actually fuelling investor interest in our country?
Urszula Sobczyk, head of valuation, Newmark Polska: Despite the market challenges due to the geopolitical turmoil, the interest rate hikes, rising energy costs and soaring inflation, we are still seeing strong demand for Polish real estate from cross-border investors. The total commercial real estate investment volume for the first half of 2022 reached app. EUR 2.9 bln – a 16 pct y-o-y increase. However, some investors have adopted a wait-and-see approach, while others are taking more time to finalise transactions. At the same time, bargain hunters are becoming increasingly active. Industrial investment has accounted for almost half of the capital allocation to commercial real estate in Poland over the last two years. In the wake of the pandemic, the demand for warehouses was predominantly from e-commerce. And although online retail sales have somewhat weakened, they continue to enjoy a stable market share of around 9 pct. Added to this, the demand for modern warehouses has in recent months been fuelled by such trends as nearshoring and the relocation of manufacturing and warehousing closer to their end-consumers, as well as by companies increasing their stockpiling to avoid the risk of further supply chain disruption. Retail parks and convenience centres are also sought-after investment products.
Has the current geopolitical situation changed investors' expectations when it comes to real estate valuation?
The high volatility of macro-economic indicators and the ensuing uncertainty are impacting the work of property valuers. Our clients include not only real estate investors and owners, but also banks, which increasingly require a sensitivity analysis for a specific value in addition to a standard assessment of a market value. In practice, this involves showing brackets with various rental values and lower or higher yields. As a result, clients gain an insight into how both positive and negative market changes are likely to affect property values.
What impact are ESG factors having on property valuation?
The Royal Institution of Chartered Surveyors has issued guidance on sustainability and ESG in property valuation. As regards real estate, ESG requirements may influence investors to make decisions on account of their potential impact on future rental rates and capital values. Furthermore, some investors, tenants and lending institutions expect minimum ESG requirements to be met for transactions to take place. Once the EU adopts harmonised rules on non- financial reporting, some ESG factors are expected to formally impact property values. Even now some investment funds are targeting exclusively properties incorporating ESG features, especially sustainable solutions. Green buildings are being leased more quickly, with tenants able to implement their corporate sustainability policies and to reduce service charges and utility bills. Additionally, properties built using modern, eco-friendly technologies have a reduced risk of obsolescence. No less important is the fact that financial institutions are making available more and more "green" funds, or loans granted on more favourable terms.
Will artificial intelligence eventually replace property valuers?
Although there are already web portals offering real estate valuation based on available databases, they tend to focus on basic residential property valuations. The replacement of humans seems unlikely in the case of complicated valuations of commercial real estate. Modern computing software is helpful, but artificial intelligence won't replace some valuation elements, such as property viewings or inspections. The real estate market is very sensitive and changing at pace. That's why valuers have to track and keep abreast of market developments. That's part of our job.
How do you cope with all these challenges in your private life?
I've spent 20 years at large firms and it's a challenge for me to maintain a work-life balance. Leading a valuation team means working at full steam, taking on a myriad of tasks and huge responsibility. At Newmark Polska, I've found the balance I have always wanted to have. I am able to find fulfilment in my work, but I also have time for myself. For several years I have been starting the day with yoga. It helps me to clear my mind and prepare myself for the challenges ahead.
Interviewer: Anna Korólczyk-Lewandowska