Following the footprints
ESG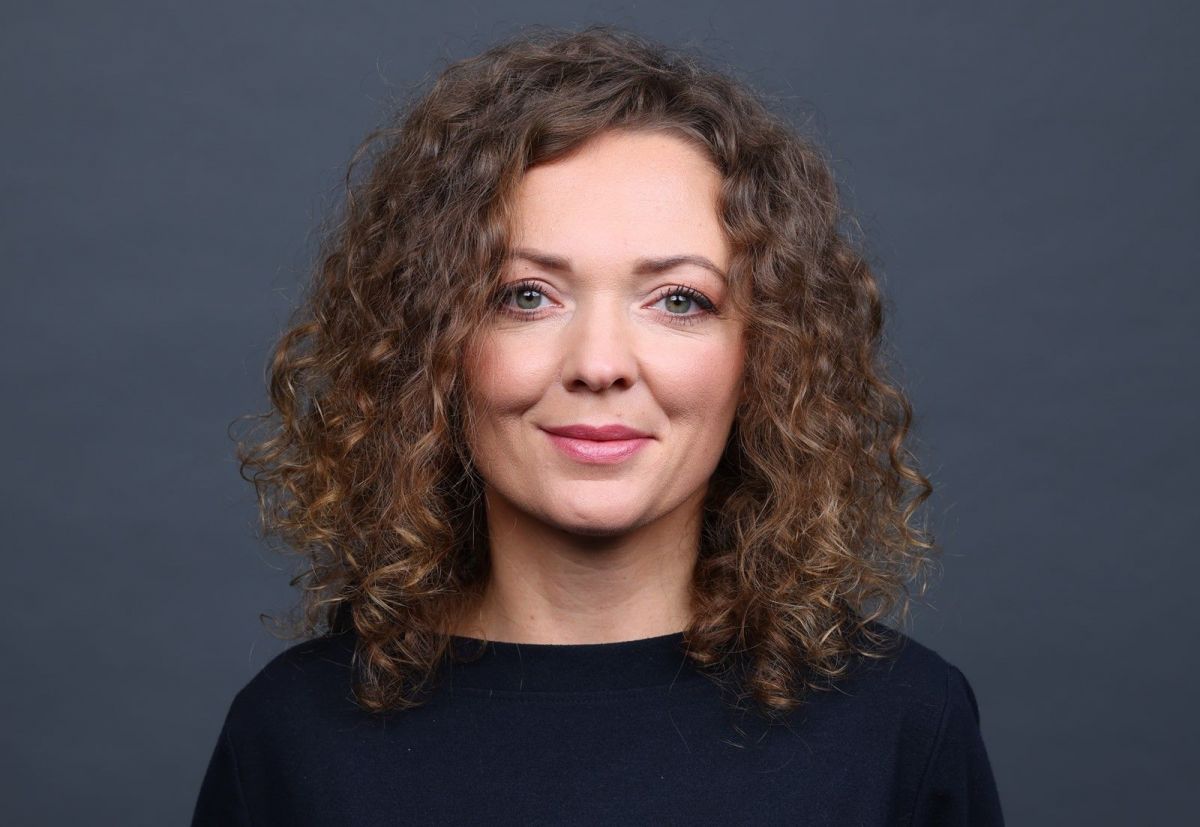 "The inherent carbon footprint requires attention from the planning and investment stage, as strategic decisions about the location, type and sourcing of materials need to be made," explains Emilia Dębowska of Panattoni
Every tonne of concrete produced, each lorry transporting part of a façade, and each hour a building site crane is in operation generates kilogrammes of carbon dioxide. But in order to reduce such emissions, you firstly have to be able to measure them
In basic terms, carbon dioxide emissions are directly proportional to global warming with all of its damaging consequences. Reducing such emissions is one way of slowing average global temperature growth. But such an assessment cannot be done just at a glance. "Of course, it's worthwhile implementing best practices at each stage of a building's life cycle, but the question remains of how to assess their impact on carbon emissions," points out Janusz Mizerny, the sustainability manager at Sweco. "The first step towards doing this is at the concept stage and just requires the calculations needed to identify the so-called 'hot spots' – in other words, the materials and construction stages that have the greatest impact on the inherent carbon footprint. The next step is to modify the construction design and look for suppliers of materials produced with lower emissions. Without these calculations we are stumbling around in the dark," argues Janusz Mizerny.
Data for your own needs
EU countries are increasingly introducing requirements for carbon emissions to be calculated for the construction of all buildings in accordance with the principles set out at the COP 21 summit (the 2015 Paris Agreement), the European Green Deal (2019) and EU Taxonomy. Polish regulations currently include no such requirements. "Most Carbon dioxide calculations are made to meet the requirements of BREEAM or LEED certification. However, for some time now we have had clients that commission such figures from us regardless of certification for their own needs. We often do the measurements as part of a wider analysis of sustainable development or when we confirm that a building complies with EU Taxonomy requirements, since it needs many more calculations than certification alone," explains Janusz Mizerny.
By calculating its carbon footprint, a company can obtain information on how to improve a building's operations to meet the goals of its ESG targets. Skanska is one such company that makes these calculations, even though in the four CEE countries in which it operates (Poland, the Czech Republic and Romania) there is no legal regulation requiring them to do so. "The Skanska group is targeting achieving zero net carbon emissions both in its operations and across its entire supply chain no later than by 2045," states the company.
The life-cycle of a building
If we want to calculate the entire carbon emissions of a building, we have to look at three separate phases: its construction, its usage period, and its eventual demolition. Each of these stages (let's call them A, B and C) can be divided into modules. For example, stage A1 could be the mining and production of materials and B6 could be the energy consumption when the building is used. "The way carbon footprints are calculated are governed by regulation PN EN 15978, which due to its generality, includes a wide margin for interpretation and assumptions," admits Dorota Bartosz, the technical director for sustainable construction at the Polish Green Building Council (PLGBC), and the co-author of the 'Estimating the Carbon Footprint of Buildings' report published by the World Green Council as part of their #BuildingLife project. "In effect, the analysis will take into account various fringe factors and will even take into account selected phases during a building's life cycle, which means that the results cannot be compared between different buildings," she explains. If the data cannot be compared, then we can't make comparisons between particular companies on a country-wide basis in Poland to limit emissions. And we also can't estimate the carbon footprints of buildings in Poland, because the individual components differ. This makes it difficult not only to implement specific guidelines, but also darkens the picture for those areas where we can make changes.
Operational vs inherent
Calculating the operational footprint of a building, that is, its energy requirements, is the easiest thing to do, as this is estimated that over the entire life-cycle of a building (50–60 years), while the operational footprint accounts for around 70–80 pct of the entire carbon footprint – so efforts made in this regard should have the greatest effect, especially when there remains a lot that can be done. "EU directives state that all public buildings constructed since 2008 should be low or zero energy use buildings," points out Mirosław Czarnik, the CEO of GPP. "At present, we only have a few such buildings in Poland. We don't have the appropriate legal regulations at the local level, nor are we aware of how non-compliance will impact future operation costs. We can only talk about carbon footprints once we have taken the basic action needed. Let's talk about what we can measure, and what is the energy usage of an existing building. We can also easily calculate the resultant carbon dioxide emissions. It's more important that we minimise energy usage, costs as well as emissions. With GPP's project, our primary energy usage comes to around 53 kWh/sqm per year, and this is before the current regulations are tightened to 115 kWh/sqm per annum. If every office building in Poland – and around 12.5 mln sqm of office space exists – used so little energy, we could limit carbon dioxide emissions by 250,000 tonnes per year. This is a quantifiable effect. The technology for this is available, we just have to use it," he adds.
Activities required in one field don't have to (or rather shouldn't) result in other phases of a building's life cycle being rejected. "The current path towards decarbonising buildings involves concentrating on zero emissions only for the usage of those buildings that already exist, in other words, increasing their energy efficiency through thermal modernisation, introducing energy management systems, and switching to low or zero emissions sources of heating. While for new buildings, the aim is to build them to an almost zero energy use standard," explains Dorota Bartosz. "Nevertheless, it is becoming increasingly important to stress that a building over its entire life-cycle also impacts the environment through the materials used in building it – the entire construction process, its usage and renovation, and, finally, in the end through its demolition," she insists.
Dorota Bartosz also points out that today's so-called energy mix in Poland plays the main role in its overall carbon footprint, over 70 pct of which involves the burning of fossil fuels. "As a result, forecasting the emission changes for the energy grid over the next 50 years is virtually impossible without an ambitious decarbonisation strategy, while estimating the operational emissions of each building is made more difficult by a huge amount of uncertainty regarding the results. It has been projected that by 2050 the operational carbon footprint will account for 50 pct of total emissions," admits the PLGBC consultant, who also states that this is more or less how much the inherent carbon footprint now amounts to.
Another question is brought up by Janusz Mizerny: "The inherent carbon footprint is established during the concept and design stages for a construction project. Later on, we are usually unable to do anything about it – and even when we can, it can be quite a challenge. That's why it's so important to calculate the carbon footprint from the very beginning of a project and then reduce it to make it as low as possible," he argues.
Negative emissions
When calculating carbon emissions at the concept phase, the right construction materials can be chosen, or the method for constructing the building, or even how the building site is to be organised so that carbon emissions can be minimised. Low-carbon concrete can be used as a construction material, as can wood. MOD21, a subsidiary of Polish construction firm Erbud, is to produce wooden modules for large format buildings in a new factory and has developed a calculating tool for the inherent carbon footprint of wooden buildings as compared to those constructed in the traditional manner. (The data for these calculations comes from Erbud's own construction projects.) It is even possible to achieve a negative result. "This would mean that when the wood was growing, it absorbed more CO2 than was emitted throughout the entire construction process," explains Bartosz Wiśniewski, the health and safety director at Erbud responsible for environmental protection and all environmental activities in ESG reporting.
Analysing the inherent carbon footprint more broadly shows how much can be achieved through implementing different solutions, rather than just through the choice of materials. "The inherent carbon footprint requires attention from the planning and investment stage, as strategic decisions about the location, type and sourcing of materials need to be made," explains Emilia Dębowska, the sustainability director at warehouse developer Panattoni. "We try to choose suppliers and producers of materials that are located close to our construction sites. We also work with local refuse collectors. Recycling helps in reducing the inherent carbon footprint and Panattoni recycles 90 pct of its materials, while also using those that are easy to disassemble and that can be used again in the future. The sustainable construction practices employed for one of our largest projects, a 200,000 sqm centre in Świebodzin, has allowed us to reduce carbon dioxide emissions by 130,550 tonnes or 14.5 pct. The result of all of these activities is our Embodied Carbon Benchmark, which provides us with figures that are crucial for achieving the net zero carbon emissions target that we've set ourselves for 2050," reveals Emilia Dębowska.
Following the data
One problem is the availability of data for such calculations. Information about the emissions of individual products can be ascertained, for example, from environmental declarations of type III products, which are, however, neither mandatory nor common. "Materials with an EPD declaration are higher up the hierarchy of data quality because they apply to a specific material used for a specific building. At the moment, such declarations for Polish materials are lacking, so it's necessary to use data from abroad or generic data for similar materials," admits Janusz Mizerny. Erbud used one such database for the calculating tool it has developed together with the AGH University of Technology in Kraków. "For the calculations we used the Oekobaudat database subsidised by the German government," reveals Bartosz Wiśniewski.
Dorota Bartosz also emphasises the importance of reliable consistent sources of data: "The lack of standards, guidelines and above all the lack of databases for the emissions of building materials and for implementing different technologies in buildings has had the result that comparing two studies gives us hardly any new insights. This demonstrates the need for gathering the necessary hard data at various stages of a building's life-cycle for different types of buildings and their components in order to produce useful aggregated figures on carbon dioxide emissions," she argues.
Modelling emissions
It doesn't even need to be said that designing a building requires a lot of complicated calculations. Is it now reasonable to add yet another by factoring in the carbon footprint over the life-cycle of a building? "We can quantify many of these parameters at the design stage and model the energy usage of a building with BIM. As a result, we can create the building in the virtual world, starting from the concept and ending with the handover," insists Emilia Dębowska of Panattoni.
A more important task than having a perfect assessment of the carbon footprint is to develop comparable calculation methods. The 'Estimating the Carbon Footprint of Buildings' report sets out one of two proposals as a method, which though simplified is also transparent and coherent. Dorota Bartosz also once again stresses the importance of collecting data. "To eliminate inconsistencies, we need to know about the operational emissions of a building and also have the data about the inherent carbon footprint, both when the building is being erected and over its entire usage period. In order to do this, the regulations of individual European countries need to clearly and comprehensively set out the calculation methods for the carbon footprint over the entire life-cycle of a building. They need to lay down a requirement to report and perform comparative analyses and, in effect, put limits on emissions through appropriate guidelines," argues the PLGBC consultant.
Some EU countries have already introduced legislation requiring the calculation of buildings' carbon dioxide emissions together with limits for both operational and inherent emissions. Other countries have brought in pilot schemes for testing out construction regulations. In Poland, all of this still lies before us.
The carbon footprint of a building
This is the estimated total amount of all the greenhouse gasses emitted over the entire life cycle of a building. It is measured in equivalent tonnes of carbon dioxide per unit, such as for one building or 1 sqm of useable space in a building. Source: 'Estimating the Carbon Footprint of Buildings. A Decarbonisation Map for up to 2050'