In an underground labyrinth
Editorial
Tomasz Cudowski, editor-in-chief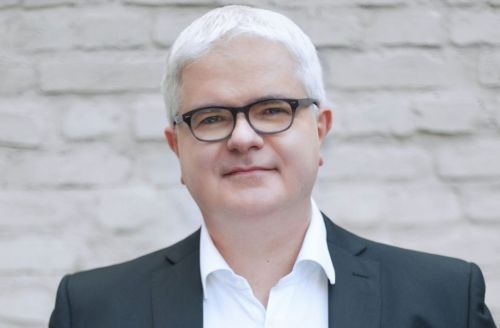 Warsaw mayor Rafał Trzaskowski recently made the claim that by 2050 the city's metro system will comprise 103 stations and five lines, with connections to 17 of its 18 districts. That gives us a very good reason to try to live that long so that we can hold him to his promise – all the more so that some of us, due to our age, will then be able to travel free of charge.
Have you noticed that each underground public transport infrastructure project in Poland has one thing in common? That is, when they are under construction the work is always mired in chaos, which results in delays and huge unexpected cost overruns, causing headaches for both general contractors and investors? Since all the work takes place underground, it is hidden from prying eyes, but it still manages to stir up the emotions of future users – and particularly those of conspiracy theorists. You only need to look at the fiasco surrounding the tunnel that was dug under Luboń Mały mountain for the Zakopianki road, or the epic of the Poznań Fast Tram route – compared to which the Iliad is just a short anecdote about a few friends having a minor quarrel. Probably not everyone knows that the construction of the latter began in 1982, but the first passengers only got to use it 15 years later. For years, most of the staff of Eurobuild have been using the metro, since our present headquarters is right next to a station marked with a big letter M. We are most appreciative of this form of transport on days like today, when President Joe Biden is paying a state visit to Warsaw. As a result, the city centre has been ring-fenced and many companies that are based there are giving their workers a few days off at home to avoid all the hassle. But not at Eurobuild. As always, we move around quickly, lightly, unseen, without incident and in a sustainable manner.
And the result of this is that you now have in your hands our special March issue. As is required for a MIPIM edition, our main article is a summary of the main events on the investment market, in which we ask the experts how long it is all going to last. Well, what is it that we are actually waiting for to go through the cycle? Some say it is a slowdown, others that it is just a healthy stand-off. We also check on how Polish construction companies are faring, as some now look for salvation abroad due to the falling number of orders back at home. We also take a look at big format retail, which is clearly taking no prisoners – and it even seems that some segments are doing better than before the pandemic. We also examine how to convert warehousing space to the needs of the pharmaceutical sector, and whether it is prohibitively expensive or profitable. And you are invited to take a look at our new section, which as you have probably noticed, has been highlighted in a rather unusual way. Our green cover features the claim that our knowledge is continuing to grow of this new field, which Eurobuild can proudly boast of being one of the first to promote. When we first wrote about the newly-emerging ESG concept in 2017, all the feedback we received was that it would never catch on. The same kind of scepticism was once applied to smartphones. As is the case every year, the March issue of Eurobuild will be found on the official press stands at the Palais des Festivals in Cannes. Of course, we're all keeping our fingers crossed for the projects in our region nominated for MIPIM Awards – and as this year's jury should be paying special attention to ESG, Panattoni and Capitol Hill have more than just a statistical chance of winning a trophy.
We hope to see you at MIPIM, where the coast will be not so much azure as bright green!