Coming to a store near you
Retail & leisure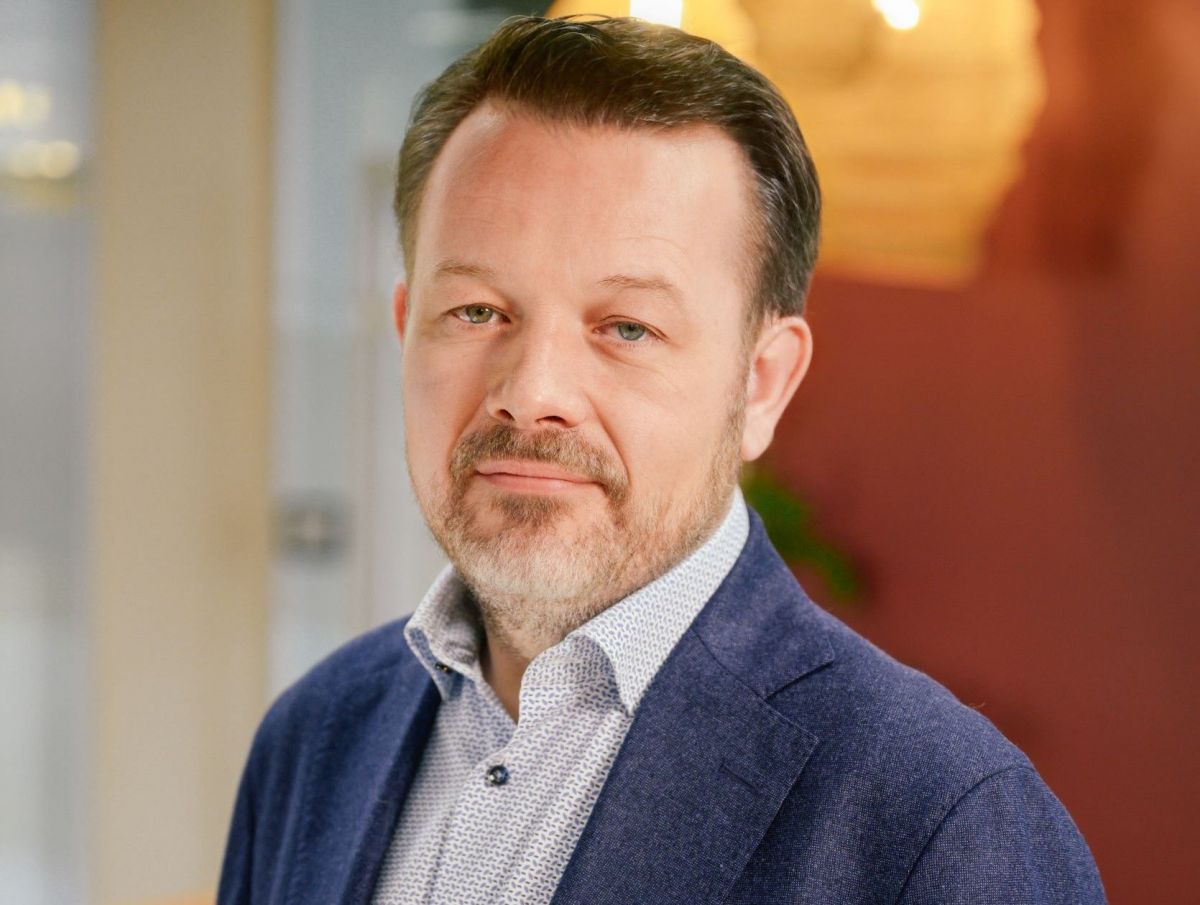 According to Fabrice Paumelle of BNP Paribas Real Estate Poland, the Polish market is clearly segmenting into discount and premium. "We could see this trend emerging in 2022, but it's actually been accelerating this year," he explains.
International retail chains are still entering the Polish market – from Germany, the US, Ukraine and the Baltics – and they are confident of success here, despite the soaring inflation and the war in Ukraine. These include discount retailers and premium brands, but it is the food and beverage sector that is looking to make a major impact
This year, twelve new retail brands made their debuts in Poland – and others are set to join them by the end of the year. According to Colliers, over the whole of last year there were only twelve such market entries, with the largest splashdowns being made by German discount store Woolworth and US restaurant chain Popeyes, which specialises in Louisiana-style fast food. The latter had already gained a foothold in the CEE region, in Romania. In Poland, the chain began initially in Wrocław before opening another restaurant in Szczecin. This year it will also start serving its fried chicken fried chicken sandwiches in Warsaw. All the restaurants are opening in shopping centre food courts, where it is easy to adapt the space to the needs of the new concept. Now Popeyes is also planning to enter the Czech Republic.
Don't discount us!
Poland is also the first foreign country that German discount store Woolworth has expanded into, with Austria being the next in line. The chain, which has around 600 stores in Germany, has plans to eventually expand its network to 1,000 with the addition of 400 outlets in Poland, where it is now looking for ground floor units with areas of between 800 sqm and 1,200 sqm. Six of these stores should be operating by the end of the summer – in Kraków, Poznań, Warsaw, Bełchatów, Zielona Góra and Łódź. The chain has already signed other contracts, but has not given any timeframe for the openings. "What is certain is that we will open another location in Łódź and also stores in Częstochowa and in Tychy – also by the end of this year," reveals Diana Schönfeld, the manager responsible for corporate communications at Woolworth. The brand has a more eclectic approach to its openings, targeting retail parks and shopping centres (but not premium malls) as well as recently opened centres, including both new ones and those that have been modernised. "We would like to lease space in attractive retail parks, shopping centres, city centres and district centres. These are the kind of environments where our product range is ideal for enriching and complementing what is already on offer. Our sales concept and our expansion profile clearly shows that we can operate in different locations," she insists.
Space for some luxury
According to Fabrice Paumelle, the retail head of BNP Paribas Real Estate Poland, the Polish market is clearly segmenting into discount and premium. "We could see this trend emerging in 2022, but it's actually been accelerating this year. The medium segment is now seen as less interesting – and that's due to the macroeconomics. When you look at the volume of retail sales in Poland this year and take inflation into account, then sales are down in real terms. Consumers in Poland have already started to alter their purchasing choices, resulting in accelerated demand for discount retail. However, those lucky consumers who are rich enough not to be impacted by the increased expense are still attracted by premium brands," he explains.
In Poland, high-street shopping is rather thin on the ground, so premium brands are seeking out well-positioned shopping centres. "This year, despite some not very optimistic forecasts, things are looking really good in this regard. We're seeing more movement and interest from brands, including from the premium fashion sector, as they open their first stores in Poland. These are exceptional European brands that can see the potential of our location, particularly Warsaw. As a result, premium beauty brands are also growing in number here. In Westfield Mokotów in Warsaw another boutique store from this sector is going to appear this year," reveals Aleksandra Marcela, the senior leasing manager at Unibail-Rodamco-Westfield. This year, other brands will be debuting in URW's centres, such as Helly Hansen, Hugo, Bob Snail from Ukraine and also Lush, while UK café chain EL&N is also planning an opening.
Hungry for new brands
"Another trend that needs to be highlighted is the volume of market entries from the food & beverage sector," emphasises Fabrice Paumelle. As well as Popeyes, German restaurant chain L'Osteria has opened in Centrum Praskie Koneser in Warsaw. The chain comprises 160 outlets across Europe. In Blue City, also in the capital city, Master Burger has joined the tenant mix. The chain has been operating for almost 20 years in the Czech Republic and also has outlets in Ukraine. "Now the time has come for a recovery after the pandemic, during which the restrictions were particularly problematic for the food sector," adds Fabrice Paumelle.
Even though only some people regularly go to restaurants, everyone has to do their grocery shopping. And there have also been some new entrants in this sector. "Apart from newcomers to the market, it's also worth mentioning concepts devised by chains that already operate here – and these include Żabka, which is introducing its Żabka Drive concept, as well as Auchan, which is testing out its automised Auchan Go format here for the first time outside France," explains BNP Paribas RE's consultant.
From the Ukraine to the Black Sea
In 2023, Mixt Markt, a German chain that offers household Ukrainian goods, launched its Polish operations. "This is a response to the number of Ukrainian consumers who now reside in Poland. Goods for foreign customers has become an interesting phenomenon on the Polish market," explains Fabrice Paumelle. Ukrainian supermarkets are also preparing to enter Poland. "We are responsible for the expansion of Fozzy Group, which owns the Slipo supermarket chain. This is a premium brand with stores of around 3,000 sqm and that has around 700 outlets in Ukraine," says Krzysztof Wyrzykowski, a senior associate in the retail division of Colliers. "We are also supporting the Solmar chain, which has opened its first store here in Poznań. It's obvious that Ukrainian companies have been looking for new markets during the war so that they can scale up their operations in a more secure environment – and Poland is quite close to them culturally. Moreover, in Poland there are already customers who know these brands. This is reflected in the sales of, for example, Solmar," he claims.
This year we have also been seeing brands surge into Poland from a more northerly direction. "There is a lot of interest from brands from the Baltic states. Such companies have strong existing retail chains, but they lack the opportunity to scale up and expand their businesses due to their relatively small numbers of domestic consumers," explains Colliers' retail specialist. He also points out that Lithuania, Latvia and Estonia together have only 6.5 mln people. "Poland is a natural destination for these chains. It's a very large market, which at the same time has too few new tenants. Such a situation encourages partnerships to form," stresses Krzysztof Wyrzykowski.
Colliers is currently busy supporting the expansion of Lithuanian confectionery chain Candy Pop as it opens its first Polish stores in Warsaw (in Złote Tarasy and Galeria Mokotów). The consultancy is also in negotiations with other tenants from the Baltic region. Krzysztof Wyrzykowski believes that it's only a matter of time before chains from Romania and Bulgaria also join the party, as many are now looking to Poland. Fabrice Paumelle, however, has a more guarded view of the situation: "When it comes to brands from the Baltics and Ukraine – yes, are seeing this. Is it huge? No. Is it a trend? Yes. Is it a phenomenon? Not yet. But it's a bit like when a couple of years ago real estate investors from Baltic countries, Ukraine, Hungary, were entering Poland, buying up retail parks and shopping centres, when previously it had generally been the Western international crowd," points out BNP Paribas RE's consultant. "I think we are about to hear of investors coming from Ukraine or other CEE countries to take stakes in retail brands that are already established in Poland. This could be more significant for the market than the entrance of new brands or operators that have yet to carve out their positions. One example is Intersport, which has been taken over by Ukrainian group Epicentr K – in the same way Maxima Grupė of Lithuania took over Stokrotka five years ago," he adds, and also suggests that Ukrainian chain Slipo could have similar plans for the Polish market.
Online and offline
When looking at the new brands that have moved into premises in Polish retail centres, it's worth highlighting an interesting phenomenon related to omnichannel sales – that the recent growth in traditional retail has actually been slowing down the development of e-commerce. "The statistics show that the share of e-commerce in total retail sales in Poland has returned to around 7–8 pct, whereas two or three years ago, during the internet retail boom, it was expected to reach 12–13 pct, as many traders were predicted to permanently switch to e-commerce. In fact, the opposite phenomenon has occurred – stores that specialise in online sales are now opening brick-and-mortar outlets," indicates Fabrice Paumelle. Among some of the examples of this shift are CentrumRowerowe.pl and Lush, which had earlier been very successful as purely online stores. Solmar, which started out as an Instagram store, has also made the move from online to the real world.
Decisions and negotiations
However, to get a true picture of current tenant negotiations, more data, reports and studies are still needed, as this also concerns brands that are just about to be launched in Poland – and another factor is that the decision-making process itself is also becoming longer. "When new brands do their research into our market, they have to be careful and take into account many different factors, while the final decision itself often requires more involvement from both sides. One important aspect is the critical mass, which will determine the share of the market that new brands take and sets out their position in regard to the competition from the very start," argues Aleksandra Marcela of Unibail-Rodamco-Westfield.
Krzysztof Wyrzykowski, on the other hand, points out that, in addition to existing challenges, the current market is also generating many new opportunities. "Companies are streamlining their businesses, and vacant premises are appearing. This is a good time to carve out your position on the market and fight for your slice of the pie," he insists. "At the same time, the situation is still unstable. At the moment, tenants are trying to be more flexible with their businesses – they are often talking about shorter contracts and flexible solutions. But in the best-located centres with the highest footfalls, landlords are not going to agree to such terms," he cautions. It can also be challenging for new tenants to pass the entry threshold, because if the first openings do not meet their revenue targets, the brand will halt its expansion. According to Krzysztof Wyrzykowski, the key issue is for the contract to be drawn up in such a way that the first opening is simply exceptional. "Maybe a few years ago, tenants would have been more willing to agree to conditions that in my view were more favourable, assuming that they had to build up a certain recognition. Now times are different and they expect a certain return on their investment – but we also have to understand that without new brands, the Polish market is not going to move forward, so we have to do everything we can to make new tenants feel good here with us," argues Krzysztof Wyrzykowski.
Looking to the future
It might seem that the number of new brands appearing in Poland in 2023 is at first glance rather small, but the question has to be looked at in terms of the number of stores opened and the total number of square metres. Only when these two figures have been taken into account can the true impact on the market be assessed. It also needs to be borne in mind that new and interesting brands generate footfall for the entire centre. "The fact is that we no longer have a huge wave of newcomers as we had over the last ten years. I would love to be more positive, but we have to assume that for the next year or two, Poland will be a slightly less attractive market than it had been for the last 20 years," admits Fabrice Paumelle. "We now have about 2,500 brands operating in Poland. The Polish market is healthy and well-structured. Local chains are strong, which is another reason why I believe that Ukrainian and Baltic brands will not be entering Poland in large numbers. During the pandemic, retail in Poland proved its ability to adjust and I believe it will adapt to the economic situation we're facing today," he adds.
Krzysztof Wyrzykowski points out that this year 60 pct of the new retail supply is in retail parks, and these are generally located in small towns. "The companies that are entering Poland are mainly brands that prefer shopping centres, so we are still waiting for chains that will base their expansion on retail parks. Right now, what we have is a specific set of tenants that occupy these types of centre and so, in effect, they all look the same. If foreign brands were to expand to convenience centres and retail parks, it would certainly rejuvenate retail – but I think that this is just a matter of time," he predicts.