Musical space
Property management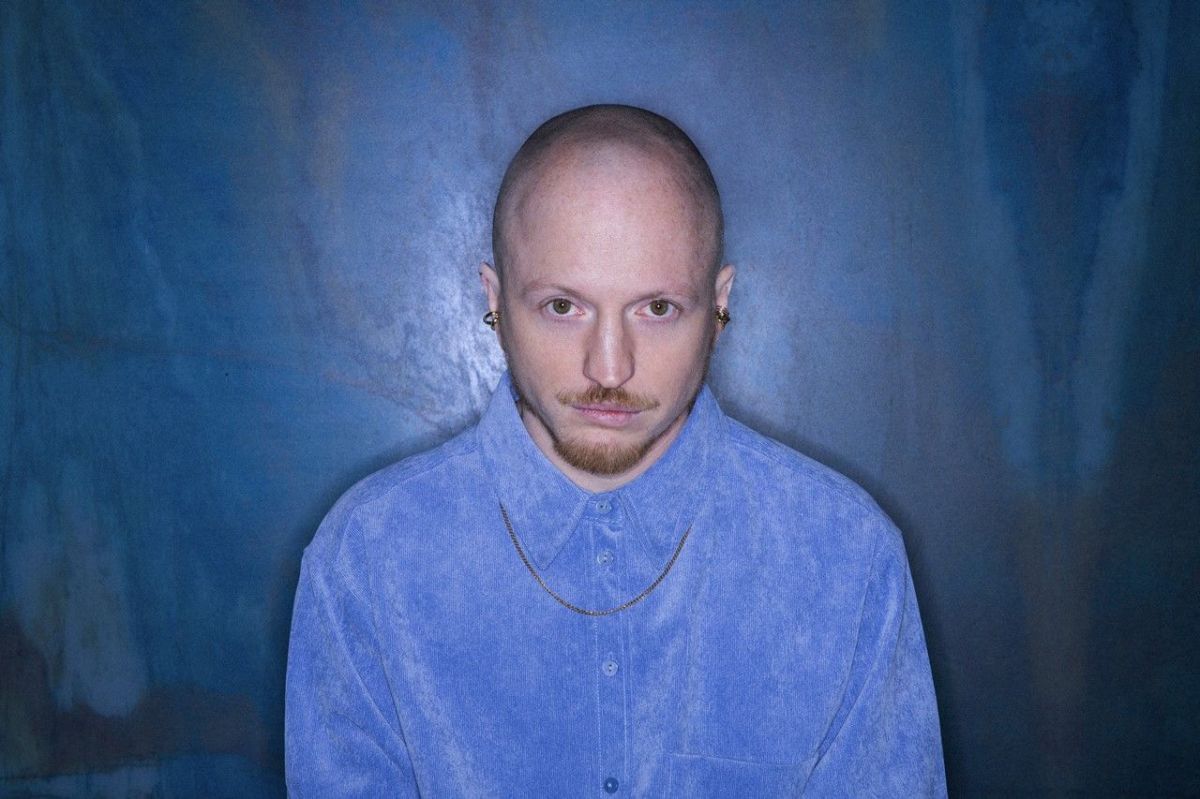 Ghelamco invited composer Wojciech Urbański to write the music track for the property, which is to be played throughout its interiors as its hallmark
Influencing moods through the choice of music is not a discovery of the 21st century, but it is now taking on a new significance – with the help of property developers
US-based company Muzak began selling background music in the 1930s and has dominated the market ever since. Its story is that of how the use of music for commercial purposes has evolved over the last ninety years. At first, discreet melodies were played in hotels and restaurants; later they could be heard in shops. Nowadays, the phenomenon is ubiquitous, as some form of soundtrack has been added to almost every public space. Only libraries and museums remain oases of silence, but almost every other space is dominated by background music, although it is often piped out to drown out unwanted noise.
What do we want to listen to?
Mood Media, which acquired Muzak in 2011, has put together a list of the five most popular music genres and assigned each of them to their own specific spaces and purposes. The most consistently popular musical style, which is also the one most often used commercially, remains contemporary pop. "Pop is great for fashion and retail outlets, fast food restaurants, petrol stations, travel agencies and hotels. It is a well-liked, widely recognised and highly energetic genre. Pop works well when we have a highly diverse target audience, such as people of different ages, education and wealth. When you don't know what to play, you turn to pop – because it's light, easy, fun and likeable," insists Aleksandra Potrykus, the country manager and board member of Mood Media. Hits from the 70s, 80s and 90s are the perfect fit for bars, restaurants and large-format retail, as well as convenience stores to target the older generation or those over 40. Playing timeless classics appeals to their emotions and brings back fond memories. Rock, on the other hand, is most likely to be played in breweries, BBQ restaurants and car repair garages, as well as in stores and service outlets targeted at young adults. In luxury hotels, fashion stores, travel agencies, medical centres, municipal buildings, airports and train stations, lounge style or electronic music is preferred, since mid-tempo sounds create a pleasant atmosphere and appeal to a wide range of target groups. Hip-hop is also often the choice. It is popular not only with youth and sports brands but also in bars and nightclubs, as it's suitable for environments and brands marketed at young and energetic people. Curiously, classical music is an unpopular option, since it can be too difficult for the average listener. This isn't always a bad thing – operetta arias have been played in 7-Eleven convenience stores in the UK in the evenings to successfully deter youths from entering who make a lot of noise on their way back from the pub or the club but actually spend very little.
Not good because it's Polish
Aleksandra Potrykus is, however, concerned about how little Polish music is included in business playlists. Poles love Polish music at parties, but it's rarely played in commercial venues. She points out that even radio stations that are required to play 33 pct Polish music only air it during the least popular hours. "In Hungary, the law states that when at least 25 pct of the music played is Hungarian, the owner of the station receives a subsidy worth 10 pct of the copyright fees paid. This provides real support for local artists. In 2016, the Polish Society of the Phonographic Industry (ZPAV) launched its 'Stop Playing Around, Play Polish' campaign to encourage venue owners to promote Polish music, but there was no follow-up – no discounts and no real incentives," she laments. Consumer sentiment and preferences are similar everywhere, so it stands to reason that international brands play identical music in all corners of the globe. If something works in New York, it will also work in Warsaw and Tokyo. Michał Kwinta, the Poland head of Mindspace serviced office network, reveals that the company uses the same playlist in all of its locations. "We work with Dutch company Kolektt.fm as our exclusive music provider," he informs us. Could there be other reasons for such an approach? Aleksandra Potrykus suggests that a familiar atmosphere offers a sense of security. "When people travel, they feel comfortable in familiar space. McDonald's or Starbucks can provide a sense of comfort in even the most exotic places. Customers see a familiar menu and a familiar interior, they hear familiar music and then they feel safe. Sometimes, in certain locations, a brand will incorporate some local music that suits the surroundings better, but the general trend is for a global approach," she explains.
Licensing music directly
The Polish market is also characterised by the widespread use of directly licensed music – works commissioned from companies that supply music to businesses. Paying the royalties for its use in Poland, however, can be very expensive. For example, a restaurant in a town with a population of less than 10,000 that has a hundred seats and also sells alcohol has to pay out about PLN 570 a month to copyright organisations, while if it's in Warsaw, it would have to spend around PLN 1,000 for the same privilege. Mood Media has tens of millions of tracks in its database of original music (i.e. music for which royalties must be paid) – which in fact includes virtually every track that has ever been released globally. "Business owners can't calculate how much money they make from the right selection of music, but they do have a choice: licensing music directly is cheaper, but there are only several thousand tracks of this kind in the database. Although such tracks can be very interesting, people usually don't know them and have no emotional attachment to them, so many businesses prefer not to take this risk and thus choose the more expensive option," emphasises Aleksandra Potrykus.
Music for such purposes can be obtained in two ways: playlists can be prepared from a library of commercial songs (virtually everything that has ever been recorded) or can be made up of customised compositions to create a musical wallpaper. A client who chooses the second option, i.e. directly licensed music, does not have to pay royalties to copyright holders (e.g. ZAiKS, ZPAV, STOART and SAWP), but instead pays a monthly subscription. In return, they receive universal music that is unfamiliar to their customers, but still designed to suit their expectations.
Small companies usually play pre-prepared compilations under a monthly subscription, which is a convenient and relatively inexpensive option. For larger brands that have greater expectations, the compilations have to be selected very carefully. According to Aleksandra Potrykus, musical wallpaper is intended to perform a specific function: customers are supposed to want to come back to that particular place – they should like it, feel comfortable, stay longer, spend more money and recommend it to their friends. "We employ a psychologist and a DJ to compile our music packages. We then match the music to the precise expectations of the business in question. Background music not only has to suit the brand, but also the interior and even the colour of the company logo. Everything has to create the right atmosphere to influence the final decisions made by the customer," she explains.
The customer experience comes to the office
As workspace becomes much less formal, so playing music in offices is also becoming the norm. Flex-type office space with extensive common areas very often makes use of background music. "We play music in the common areas, although not in the strict office space itself, where people should be able to concentrate. But it is standard for music to be played in the lobby and for some places in the toilets as well," reveals Michał Kwinta. "Playlists are tailored for the time of day. In the morning, the music is chosen to encourage people to start working, whereas in the evening, calmer tracks are played. We choose popular pieces that suit our space. You might hear 'Pretty Woman', 'Saturday Night Fever' or 'It's Only Love' playing in the lobby. At the end of the day, and particularly on Thursdays and Fridays, we sometimes get requests to turn up the music to give the place more of a weekend vibe," he tells us.
Music in office space is used to both mask the background noise and form a comfort zone. Normally, there's a lot of noise from printers, phones and other people, but music helps to create a more work conducive working atmosphere. Heartbeat tempo music is often played – especially in chillout and lounge areas. "The idea is not to excite people or slow down their work pace. Office music should only provide a calming background and should not break people's concentration," explains Aleksandra Potrykus. Since music increases the dopamine levels in our brains, carefully selected tracks can make the carrying out of our duties more pleasant. Music we know can also improve our productivity, because it doesn't require any concentration to listen to. On the other hand, booming sounds and music that has bad associations can actually reduce our efficiency.
Some office space providers, however, are taking playing music in office space a step further. The Vibe office building, which is under development on ul. Towarowa in Warsaw, has been advertised as: "The first office building with its own musical DNA". Its developer, Ghelamco, invited composer Wojciech Urbański to write the music track for the property, which is to be played throughout its interiors as its hallmark. "Within the layers of the composition, I tried to create a piece that was accessible to the listener but also more inviting than demanding. I would describe its mood and emotional impact as a kind of positive energy. The structure of the piece is that of a progression – it has many sections that interweave with each other. It is performed by both traditional instruments, such as the violin and the piano, as well as electronic instruments, such as synthesisers, and has a strong beat and a low bass line," he explains. The artist has incorporated an entire palette of sounds for the music that will be heard in and around the building, including in the lobby, the elevator hall, the bicycle locker rooms, the car park, the elevators and the chillout areas. The composition took place following a series of consultation sessions. "What was important for us was to create the ideal atmosphere for the building, in line with the motto: 'Your space, your mood'. This isn't going to be one piece played on a loop throughout the property. We will provide our building with its own musical DNA – a soundscape with a common motif that generates a common audiosphere," emphasises Jarosław Zagórski, the managing director of Ghelamco.
Suggestion or manipulation?
The sounds that surround us have a huge impact on how we feel and thus on the decisions we make. Should we therefore be talking about the wellbeing of the listener - or the manipulation? This is a question of interest to cultural observers, musicologists, sociologists, marketing managers and psychologists researching consumer behaviour. There is no simple answer. Music therapist Alicja Niździńska is convinced that carefully selected music can influence how well we work, but there is no universal recipe for this. "We all have some common associations and certain pieces of music can stimulate the same reaction from each individual, but it's not the case that music has a strictly defined and universal effect on everyone. I prefer not to see music as a means of manipulation, but more as an aid to achieving certain goals," she argues.
The music played in commercial space is aimed at generating an atmosphere conducive to achieving particular goals, while that played in shops and other services is selected to encourage us to stay in that particular place for long enough to do some shopping or have something to eat. In hotels, the music is played to relax us and often to heighten the sense of luxuriousness – and this can often be classical music. In the office, the music chosen is meant to relax employees to make them more effective at their work. But while some believe that music is only a calming and atmospheric element, cynics might regard it as a means of controlling our behaviour – but the truth probably lies somewhere in between, as there is yet no solid data to back up either position. In the meantime, acoustic engineers will have to balance suggestion with manipulation, while the passive listener still has to hold on to the view that they themselves are responsible for their own actions.
Silence is golden?
In 1969, Polish composer Witold Lutosławski wrote an impassioned appeal for the right to silence in his book 'About Silence'. Years later, Generation X became more acquainted with this notion thanks to a scene in the 1999 film 'American Beauty', when the question was asked: "Mom, do we always have to listen to this elevator music?" – since Annette Bening's character in the movie regularly exasperated her family with the muzak she played at dinner. Humankind first developed music many thousands of years ago, but it is only in recent decades that we have become accustomed to hearing it everywhere. Silence, particularly for big-city dwellers, is now considered as a luxury that we can occasionally allow ourselves – or even one that only a few can afford. Exclusive estates, motorways and holiday resorts are advertised as quiet, while the more expensive models of washing machine are also silent. Maybe all of this shows that we don't actually need music stimulation all the time?
Music has many names
There are a number of terms used to refer to music in commercial settings – such as 'background music', 'wallpaper music', 'marketing music', 'functional music', 'store music', 'elevator music' and not forgetting 'muzak'. The latter is generally a pejorative term, but 'Muzak' spelt with a capital letter is the name of the company founded in 1934 by George Owen Squier.