Wola today and maybe Wilanów tomorrow
Small talk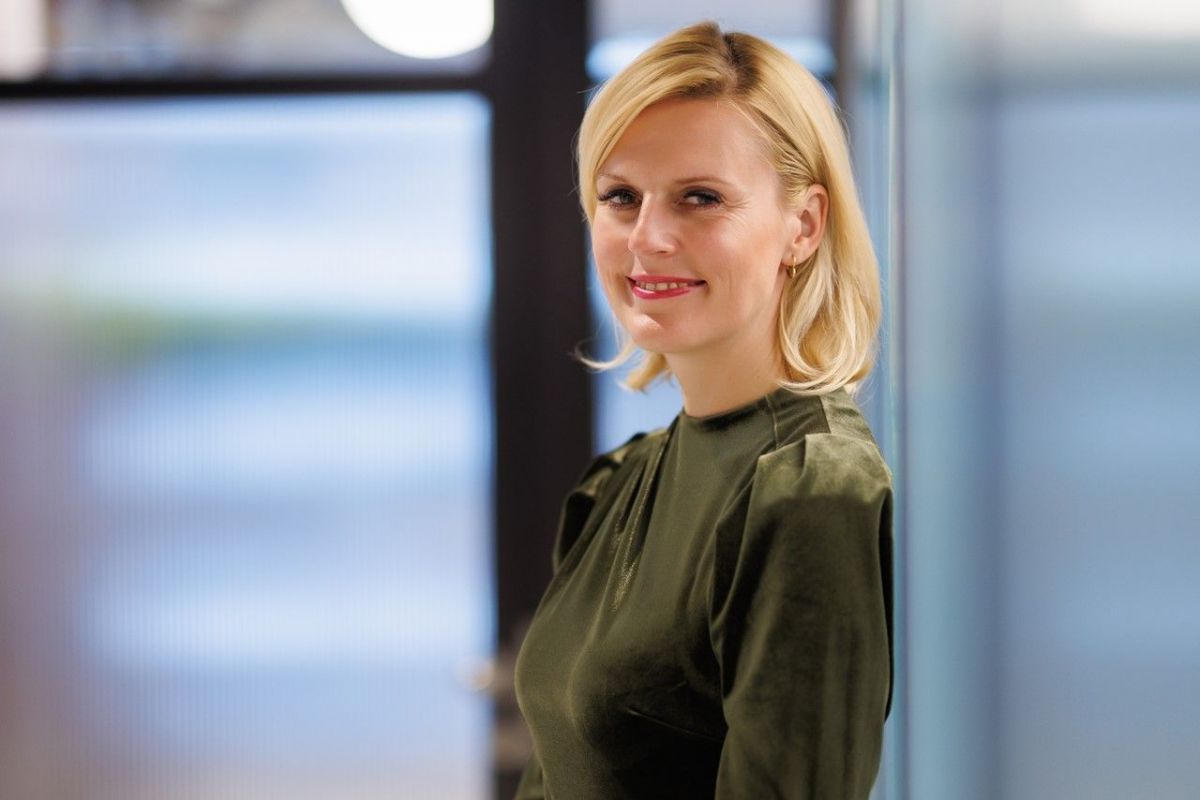 Marta Zawadzka, the leasing director of Yareal, tells us how the developer intends to take advantage of the looming supply gap on the office market, and about which areas of Warsaw could be office development hotspots in the future
We are speaking right now in Lixa, an office complex developed by Yareal in Warsaw's Wola business district. The last two buildings will be ready in a year. What are your predictions for the state of the market at that time?
Marta Zawadzka, the leasing director of Yareal: We are aiming to take advantage of the future supply gap that's set to result in rising rents and more competitive office projects. This would also certainly prompt potential tenants to make decisions more quickly – and already this year we have been signing contracts for 2024. The Lixa E building is already half leased. A number of large new projects have been announced for 2025, which will mean much greater supply and a more interesting range of offices for tenants to choose from. I think that over the next few years, the development of the market will take on the form of a sine wave. Right now we are at the bottom and we should see a gradual upturn in 2024. However, the year after that will see the peak of the new supply.
Would such a supply gap influence tenants' preferences?
Not in my opinion. Hybrid and rotational work models have resulted in a reduced need for office space, but we are still working out what the most optimal work model is going to be. I can see that individual tenants have less need for office space; but I believe that in terms of the demand, the market is now stable. We have been receiving many enquiries for large areas and I'm convinced that the demand will only grow.
And have tenants' expectations of the standard of properties changed?
Their requirements are currently very high, particularly when it comes to new projects – and not just in regard to the building but also the common areas. There are also the technological aspects, such as apps, and other issues, including the environment, ESG and BREEAM certification, and even the finishing standard of the building. It used to be the case that when you went into a conference room all you needed to have was a table, chairs and white-painted walls. That was the standard, so no one expected anything better. Now we have decorative lighting, armchairs, greenery and mouldings on the walls. Both employers' and employees' expectations have changed. When we go to the office these days, we want to feel as good there as if we were at home. The workplace should have interesting and innovative décor, but it should also be cosy with a good working atmosphere.
And is how close amenities are – such as shops, restaurants and other services – also an important factor?
Yes, generally speaking, but they are not crucial for every company. There are now, after all, a number of office blocks on the outskirts of cities – and many tenants are choosing such buildings, because of both their high standards and, due to their location, being much cheaper.
The crowds of people here, around Rondo Daszyńskiego at rush hour are reminiscent of Tokyo's Ginza district. Is such a large number of office buildings a boon or a problem?
You've got to bear in mind that we are talking about the city centre. This location has excellent communications, with a municipal railway line, the metro, trams and buses. When compared to the office district once dubbed "Mordor" [Służewiec], there isn't any huge congestion. The influx of people has also been having a positive effect on the district. Bars and restaurants have been opening up as well as other services. The advantage Wola has is its diversity of facilities and amenities, which also includes a solid residential component. Some employees choose to live nearby and travel to work by bike or on foot.
In what direction do you see Warsaw growing? Are there other districts that could potentially be office locations?
I think that Wola will remain the main centre for office investment over the next ten years. You can still find plots available here and many redevelopment opportunities. It's in the very centre of the city, which makes the land very attractive. Older office buildings are going to be demolished (like the Atrium building was recently) or renovated – for example, Yareal's project on ul. Wspólna in the Śródmieście district, where we are planning a complete modernisation. I think Wilanów, is under-appreciated, too, when it comes to office space and I'm sure that change will come when the tram line that is now under construction opens. Wilanów has huge residential resources and we don't like spending too much time commuting over long distances nowadays. There are a few office projects there that are being leased out successfully and there's also land on which to build. I think that this is a district that's going to see rapid development.
And what are you planning for your summer holidays?
My favourite way to relax is to travel by camper van. My partner and I are going to visit vineyards across Europe, which has been one of our hobbies over the last few years. We've visited the Champagne region, Alsace and Austria. The vineyards around Bolzano in the Alto Adige region of Italy were our discovery over the May long weekend. This time we are going to go to that country again, this time to the vineyards of Tuscany, with its beautiful mountain scenery, lakes and wonderful wines. Our plans are always very flexible – and almost always taken on the spur of the moment. And with a camper van you don't need a plan.
Interview: Anna Zamyłka