Checking in to the future
Feature
Agnieszka Zielińska, Anna Pakulniewicz
The latest tech is now becoming the most vital tool for the hospitality sector. It is helping not only to attract guests but also in building long-term relationships with them
Digital technology can be used to make many aspects of modern life easier and more comfortable – and we are becoming more and more accustomed to its benefits. So naturally we also expect to find it in place in hotels, and hoteliers have recognised these growing expectations. So much so that they are now using technology to surprise us in the most pleasant ways possible. As a result, innovative tools are being introduced to automate a large number of hotel processes. With such tools, hotels are becoming smarter as more of their operations are being done with virtually no human participation. Digital technology is seeping into almost every stage of a hotel's service – starting from the booking of the room, through the stay itself, to the invoice at the end. Today, we can not only check in by ourselves in some hotels, but also receive virtual keys to our room and also check out on our own. Such technology is also helping the operators themselves by reducing the number of unnecessary jobs and unburdening existing employees from a number of tasks. IT systems can be used to help build a customer database, while artificial intelligence can support the marketing of the hotel. IT systems can gather information about clients, which can then be used to personalise the hotel's offer. This is even more important as the guest experience begins as early as the planning stage, and with the latest technology the hotel can respond to these expectations more quickly. There is also the other side of the coin. Such systems require a certain amount of expenditure due to the need (among others) to adapt the hotel's entire infrastructure. Therefore the owners and investors of such buildings are increasingly starting to think about this at the design stage. As a result, the architecture of hotels has also been changing. Which of these systems will have the greatest impact on the hotel business in the near future? We asked companies that develop and provide innovative systems to hotels as well as representatives of sector what they feel and think about the tech revolution. And, as you will see, the response was overwhelmingly optimistic. In fact, smart hotels are no longer the future but the present.
Dawid Grausch
brand experience director, Puro Hotels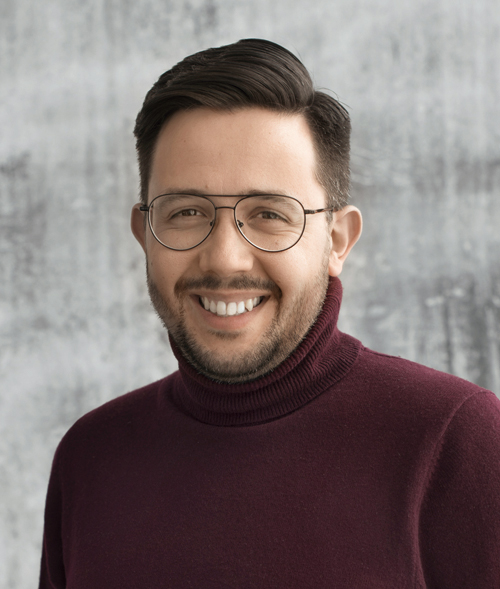 At Puro we are focused on an experience quintessentially based around the human factor. For us technology can only be used to support this and is not an end in itself. We already use systems that allow our guests to attune their stay to their own needs and access content that inspires them to explore the city from Puro's angle. In my opinion personalisation is the most important direction that technology is now moving in for this sector. We are constantly becoming aware of new systems in this field and the possibility of introducing them to the hotels of our chain.
Saija Kekkonen
managing director for Finland, the Baltic States, Poland and Russia, Best Western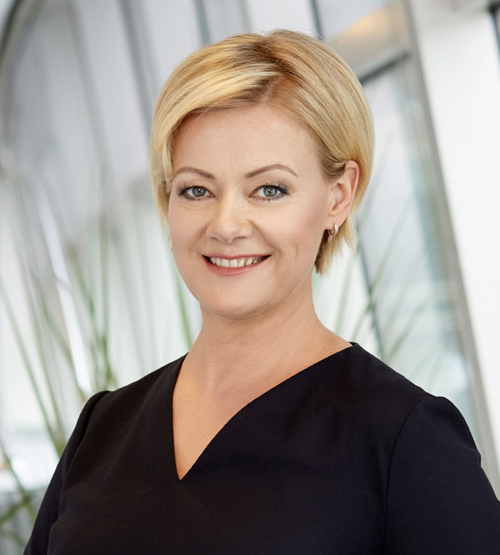 New technology has become an indispensable aspect of our lives. And hotel guests increasingly expect innovation. Technology can complement the interior design and help guests to enjoy their stay. Self-opening doors, adjustable lighting and air conditioning – all controlled from your own smartphone, are just a few examples of such systems. The revolution that has taken place in recent years has resulted in portable mobile devices and the apps installed on them becoming not only travel companions but basic tools for travelling. This is why the hotel sector needs to keep responding to the changing requirements of its clients. However, this is not just about following trends. The use of new technology in hotels also generates measurable benefits for their owners. For example, at Best Western the use of VR allows our potential guests to take a virtual tour of the hotel, its restaurants and rooms before they have even seen it with their own eyes, to encourage them to make a reservation. Furthermore, the increased satisfaction of our guests, and thus their loyalty, the reduction in costs, the possibility of selling them additional services and having instant contact with the client – these are just some of the many benefits technology is bringing us. Our chain aims to introduce systems that are to the benefit of both our guests and ourselves – Best Western's employees.
Łukasz Bondyra
hotel market analyst
Borivoj Vokrinek
partner in the strategic consulting department and EMEA hotel market research director – Cushman & Wakefield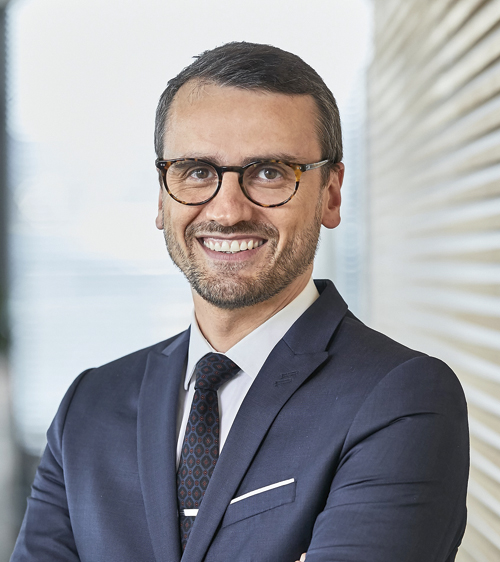 Technology has been having a significant impact on the hotel business and it will take on an even greater role in the years ahead of us. This impact can be divided into three main areas: technology designed to enhance the 'guest experience'; systems for improving the efficiency of the work done in the hotel; as well as data mining and analysis to improve our understanding of guests' behaviour and preferences. Smartphone apps, chatbots, room systems such as voice assistants and many other interactive devices have been playing an increasingly important role, forming a link between the guest and the hotel. Mobile check-in and check-out, digital door keys and online concierges are already being introduced and should soon become the market standard. Face and fingerprint recognition is still at an initial stage but is still generating a great deal of controversy. Other interesting tools that are currently being tested are applications for helping to establish contacts between hotel guests during their stays and the 'beacon' systems that offer services and products tailored to the clients' needs based on their location and preferences. The technological progress we have had is also important when it comes to hotel operations. We can now perform many tasks and services in the digital world and automate a hotel's operations. Guests are being encouraged to use such customer experience systems, which then reduce staffing requirements and free up additional time for more personalised services and personal interaction with the guests. Other examples include BMS hotel systems and intelligent building systems that improve the efficiency, energy use, safety and environmental impact of the building. These are designed to reduce operating costs and increase revenues, thereby increasing the profitability of the hotels. The hotel and catering sector is a data-rich and customer-centric business, which is why data collection and analysis are playing an increasingly important role. With the use of technology for capturing and analysing large data sets, patterns, trends and significant dependencies can be identified, thus allowing hotels to be adjusted in anticipation of guests' needs. It also assists in better forecasting and the optimisation of products and services. Although technology has been having a significant positive impact on the hospitality sector, it also brings with it a number of challenges, such as its relatively high installation and maintenance costs with such systems ageing due to rapid technological progress as well as the challenges of data privacy and cyber security, along with the emergence of new competitors in the form of OTAs and platforms for renting or co-sharing apartments.
Katarzyna Strojna-Szwaj
regional communication and social media manager, Vienna House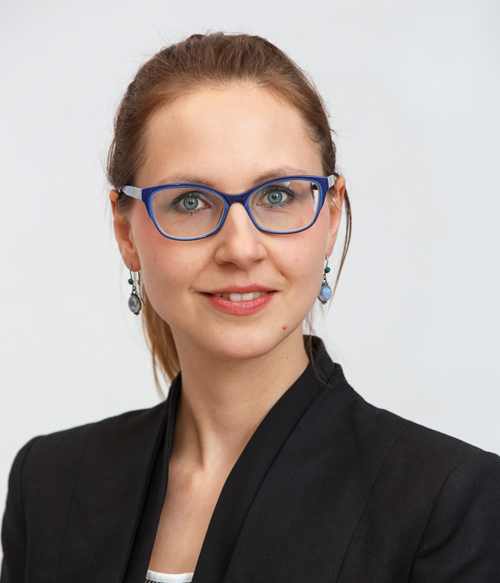 Digital technology is changing the entire world of services, so naturally it is also having a substantial impact on the hotel sector. This is evident at every stage of contact with the guest – from acquiring the guest, through their stay in the hotel, to communicating with them after they've checked out. Hotel chains are benefiting mainly from the opportunities provided by data driven marketing. With machine learning, customer data can be collated more efficiently and guests can receive personalised messages. Virtual and augmented reality is being increasingly used to attract the attention of potential guests' to the hotel, enabling them to familiarise themselves with it and the local attractions before they decide to stay there. This is an extremely valuable tool for many of those guests for whom every moment counts. As does shortening the contact time with the hotel through the use of chatbots and the ability to check in online before entering the building. Smart hotels give guests the opportunity to use their own smartphones to operate their rooms – functioning not just as the key, but allowing them to control the air conditioning, temperature and lighting using specially developed apps. The millennial generation will make up half of all hotel guests by 2020. Even today, 70 pct of the people visiting hotels expect such a personalised service. So digital technology represents the future of this sector, although I'm convinced that it cannot replace traditional, 'human' hospitality altogether. That's why we combine both aspects at Vienna House. On the one hand, we are introducing more new technological systems, such as online check-in and check-out and mobile concierges, through which guests can order any hotel service, contact the reception, check the weather, read the latest press or check out what the local attractions are. On the other hand, however, we are continuing to focus on people to create the atmosphere of Vienna House, making the reception and lobby the bustling heart of the hotel so that guests can feel at home.
Jarosław Sokolnicki
head of industry solutions for the retail and consumer goods sector, Microsoft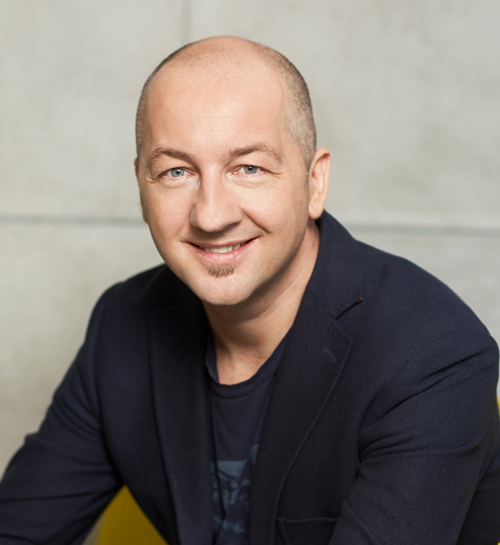 In the hotel sector the use of technology is first of all aimed at providing every visitor with the best experience possible, such as through the ever greater personalisation of services. However, it's not just about automation but also about providing a complete system that meets a whole range of challenges. Creating the personalised guest experience that is required these days using the latest technology, from artificial intelligence to virtual reality, smart TVs and interactive signage, involves the entire hotel infrastructure to be adapted for this. In this segment of the market the client's experience begins at the journey planning stage – it is at this moment that the hotel can offer to fulfil their expectations or even anticipate their needs by proposing the best options. Artificial intelligence is now being used to prepare a room according to the guest's preferences before they even arrive. And because of this, upon arrival the client will receive certain discounts, the kind of pillow they prefer and their favourite drink. The whole point, therefore, is for guests to receive personalised services in a natural manner, without any interference from the hotel. We expect that it will be the innovations in the collation of data and knowledge about clients that will turn out to be the most important for the sector. With open API [application programming interface] hotels are now able to analyse the entire customer journey in order to better understand each interaction with the guests and improve their comfort through personalisation. At the end of the day, they want to return to those places where they have received the best service. It should also be remembered that hotels are often large and complex buildings that have to be managed in an intelligent manner in many areas at the same time. The use of technology for building management optimises processes, generates savings and increases the level of customer service at the same time. From my point of view, this is not a vision of the future. This is happening right here and right now.
Maria Zielińska
Poland development manager, Louvre Hotels Group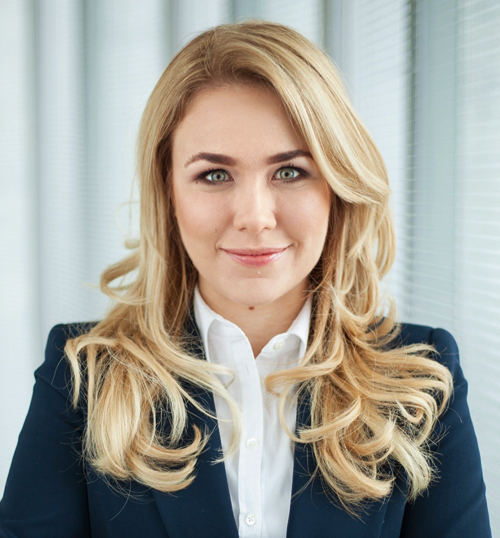 The hotel sector in Poland has been developing at a dizzying rate. Keeping up with the latest technological trends is necessary because this has become a crucial factor in building a competitive advantage. This means that those who fail to adapt to a rapidly changing world, in which technology is ubiquitous, can suddenly discover that they have been left behind by the other players who introduced new systems and ideas earlier. One of the most interesting technological trends, which are now being talked about, is facial and fingerprint recognition. This can be used to open a room. The same technology can be used for check-in and check-out. Another interesting example could be the use of robots to serve hotel guests. These can already be found in our hotels in Shanghai. Chatbots are a similar example. Nowadays clients expect to be able to interact with hotels using different digital channels and to receive quick answers. Employing the staff to monitor all these channels and provide quick answers can of course be difficult if not impossible – so in this case chatbots can be used. Chatbots are able to understand simple questions and provide answers almost immediately, taking the pressure off customer service employees while improving the customer experience. The use of virtual reality in the hotel sector could also open up some interesting possibilities. In fact, it can be used from the booking stage to the hotel stay. Hotel websites are increasingly using 360° imaging to allow viewing of the hotel rooms in virtual reality before booking. This technology can also be extended to provide guests with a virtual experience of the local attractions, while VR headsets can also be used in hotels themselves for entertainment purposes. These are of course just a few examples of the technological innovations that can be used in the hotel sector. In my opinion they are some of the most interesting ones. Unfortunately, we will have to wait for them to appear on the Polish market.
Waldemar Niedziela
business development manager, Somfy Polska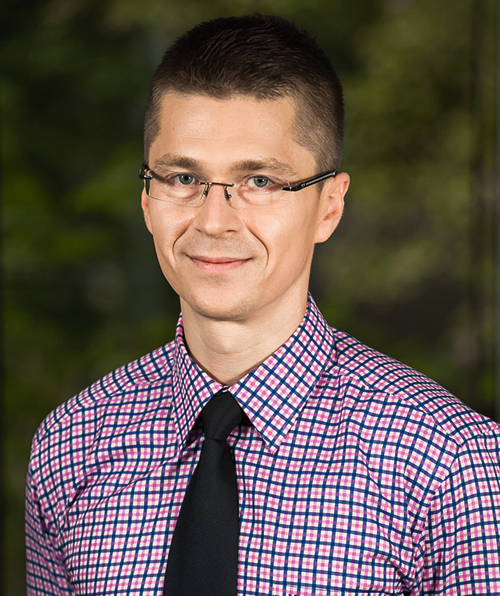 The greatest challenge currently faced by the entire real estate sector, including the hotel segment, is the need to reduce energy consumption, as new legal standards are being introduced and a responsible approach to environmental issues is becoming commonplace. In this respect, the use of modern technology will play a crucial role in transforming the hospitality sector over the next few years. Building automation, which can be used in the design of new buildings as well as those undergoing refurbishment, provides us with the solution. Smart technology in hotel buildings equally fulfils the needs of investors, architects and, most importantly, the guests and users of conference centres. On the one hand, fitting a building with automated window curtains and blinds is an option to optimise energy savings in the façade management and supports the owners during BREEAM and LEED certification. This can also be done using data analysis and the full diagnostics of a building's energy consumption in real time with the data being accessible via an app at anytime and anywhere. Moreover, building automation gives architects and designers almost unlimited scope when designing and planning large-format glazing. From the guest's point of view, modern control systems for room furnishings ensure a high degree of comfort and privacy. Smart solutions will be a distinguishing feature for hotel buildings in certain locations. It's also worth considering that existing hotels and buildings have already been adapted for this. Even with, for example, the restrictions imposed on listed or historic buildings, wireless building automation systems can be installed in them with minimal interference with the existing structures.
Mikołaj Pertek
Central Europe director, Fibaro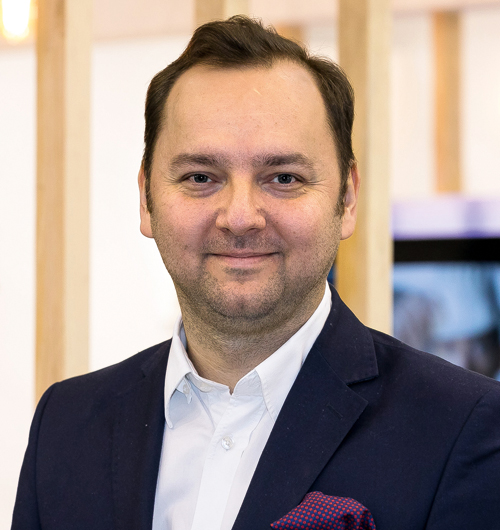 The increased tourist traffic in Poland and the interest in our country among the business sector require the introduction of services that improve the comfort of guests as well as the attractiveness of hotels and their competitiveness. Hotel guests can these days take advantage of increasingly sophisticated technological systems that make hotels more convenient and easy to use. For example, with smart room systems you can automate the control of all the devices in a room – by voice or remotely using an mobile app. These devices are similar or identical to the smart home systems often used in our homes. Devices in the form of modules, sensors and controllers can be used for the remote control of the lighting, temperature, air conditioning and window curtain settings, along with the management of audio/video equipment, and for setting specific programs for the devices in the room. The guest can therefore choose the conditions in the room before entering it, to make it as suitable as possible for their own requirements. It is expected that the use of smartphones and tablets to enable guests to do all this will soon be the standard for most hotel chain rooms. Thus hotel customer service will be heading even more in the direction of the individualisation of comfort-oriented services through the use of digital technology – analogous to the way we are increasing the comfort of our home lives with smart home systems.
Dariusz Gul
investment director, Orbis and Accor Eastern Europe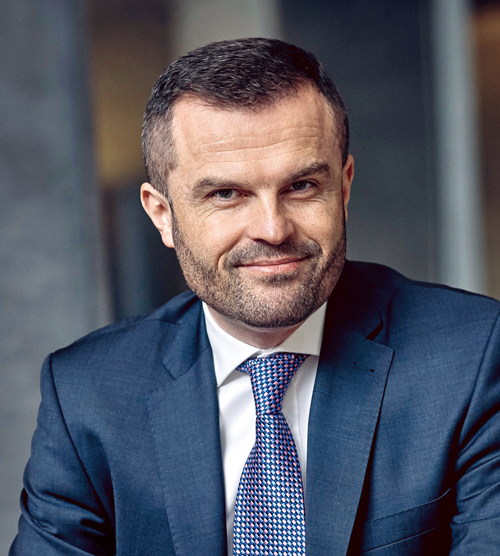 The ambition of Orbis and the Accor group is to provide environmentally friendly hotels that leave the lowest carbon footprint possible, so we attach great importance to the quality of the entire investment project. We currently have four certified hotels with a total of 661 rooms. BREEAM and LEED certification imposes certain obligations on the hotels, such as the use of materials containing substances approved by these standards. The use of optional materials can result in a higher score being awarded during the certification. Photovoltaic panels have been installed over the entire roof of the Ibis Styles Warszawa Centrum hotel. The solar energy they store supplies power to the devices that are in continuous operation, such as the ventilation units. This represents just a few percent of the energy needs of the entire building, but if the annual bill comes to, say, PLN 0.5 mln, the savings can be somewhere between PLN 15,000 and PLN 30,000. Clients are becoming ever more willing to use green hotels and some even prefer to pay extra for the guarantee of accommodation in a healthy space that is environmentally friendly at the same time. One interesting example of the use of technology in the hotel sector is the use of BMS [building management systems] for controlling and managing energy consumption, as well as in the designing of hotels using the BIM [building information modelling] system, which allows you to accurately plan the construction as well as the technical maintenance of a building during its operation. One of our latest projects, the Ibis Styles Szczecin Stare Miasto hotel, will meet the highest green building standards. By using BMS and photovoltaic panels to generate electricity, it will be possible to reduce energy consumption and supply some of the energy needs of the building from renewable sources. And the possibilities that such technology opens up will certainly make hotel services and infrastructure more efficient. By using them in our operations, we will be meeting the requirements of both our investors and hotel guests.
Wiktor Wróbel
CEO, Nosalowy Dwór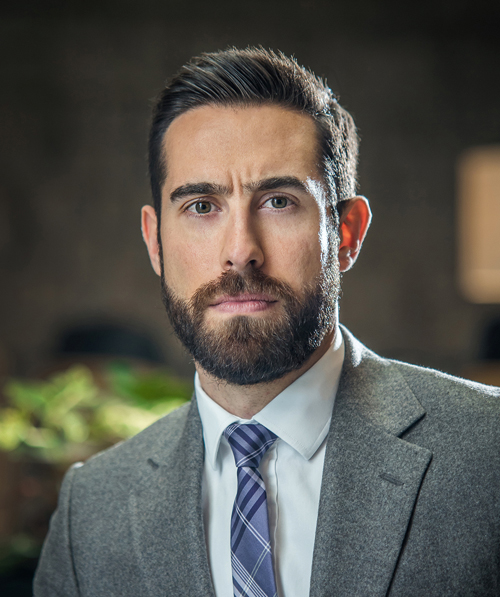 Hospitality, as an extremely service-oriented sector, has always been and continues to be based largely on the management's personal care of the guests. This is now being boosted by the trend of maximum personalisation for services, which often requires staff decisions on how to take care of the needs of specific guests. Even though nothing can replace the intuition of an experienced concierge or sommelier [wine steward], technology is becoming ever more helpful at the level of the relationship with the guest. This is now evident in many hotels of various standards and profiles, where ICT [information and communications technology] systems are being used to personalise mailings to the clients as well as on the website. Notifications are sent out, including reminders and requests for pre-stay and post-stay feedback. IT systems also make it possible to build client databases that provide the 'physical staff' with suggestions on how to take care of certain guests in the best way, which in turn enables more effective up-selling or cross-selling of services and products, thus supporting the hotel's revenues. In lower category hotels, or those focused on young people and designed to have a more casual atmosphere, the interaction with the visitor can be completely replaced by technology – by having an automated check-in and check-out using a stand specially prepared for this purpose or a room interface on a TV or tablet that can be used for the management of the various room functions or for ordering room service and reporting defects. For some guests, however, personal contact with the receptionist will still be necessary, but for others, especially younger people, the full computerisation of the room can be a huge advantage – provided that the system works well and does actually enhance the guest's comfort. Technology can also be used in the hotel's back rooms. Systems of this kind sometimes have to be introduced at the investment stage, such as building management systems for the remote management of the hotel's operations, or at the operational stage – for instance, running the housekeeping department by using a tablet system that displays the room occupancy, faults, cleanliness, and so on. The presence of these systems is not immediately obvious to the client, but they can clearly improve their feeling of comfort and the efficiency of the services provided. At the investment stage how cost-effective these systems are should be considered and how much their introduction is necessary for a particular hotel and the satisfaction of the kinds of guests who will be staying there. It's also worth considering if a given system actually would reduce the operating costs of the hotel – some systems will be ideal for doing so, while others might be difficult to justify in terms of the real savings needed for them to pay for themselves during the hotel's operations. This is particularly important in an era when project costs are growing, where it may turn out that additional technical or IT systems become the first area for making savings. Investors and hoteliers must, however, consider one other factor that is increasingly affecting how hotels are run – the current labour shortages in Poland, especially for the less senior positions. Certain technological systems can be used to reduce the workload on hotel staff and the size of the workforce, which has become more crucial in an era of staff shortages. In this context, the Nosalowy group, which specialises in the construction and management of hotel buildings, has been aiming to reconcile the issues of investment profitability and the use of innovative systems. At the construction stage, for example, we have been using the best materials and technological systems to maximise our energy efficiency, as well as devising monitoring systems to avoid failures at an early stage and to provide the maximum comfort for our guests. At the operational stage, when it comes to selling services and providing them to the guests of the hotel, we have introduced a number of systems that take care of the personalisation of the product range, while ensuring the coordination of the personnel and a rapid response to the guests' needs. However, we don't want to completely replace our personal customer service with technology. Our hotels are responsible for the training, employment and retention of the best employees, because in the normal stay and conference segments our hotels operate in, our guests require the right kind of reception and service that only professional staff can provide.
Guy Simmons
partner, chief operating officer, Hotel Professionals Management Group
Technology as it relates to hospitality is a very complicated and capital-intensive subject. For this we will be mostly focusing on branded hotels. I won't be dropping any names, though, as the choices are monumental and specific to each hotel's needs. The global hotel brands often dictate the systems used in their managed and franchised hotel brands. It's these brands that spend huge sums pushing the envelope for the tools that can help them do more and better business. The proliferation of technology in hotels can be broken up into property management systems and point of sale and materials control systems, all of which feed data into guest loyalty and accounting systems and other electronic tools of the trade. With the onset of the RODO personal data protection regulations in Europe, this has created a huge challenge for every hotel. It has given staff, operators and owners much to ponder, day-in and day-out. The elephants in the room are the largest global hospitality software developers that specialise in these systems. Moving faster and often with some amazing solutions are the smaller software developers, who are the leaders in pushing technology to the next level. In recent years, acquisitions and the consolidation of these global systems have created several challenges for the traditional leaders in the industry. An example of this is one of the largest companies, which has had huge problems since it was purchased and its ability to service and sell its products has become a quagmire of wasted time and lack of results for many hotel general managers and brands, especially when it comes to new hotels. In order to surmount these issues, the number of new bolt-on options and specialised software solutions designed to address them has now grown to staggering proportions. And it takes people to bring it all together. People will remain the live link for the hotel guest for some time to come. The movement towards self check-ins "on the fly" from your mobile phone and many other technological benefits, though, are being hampered by specific country-to-country laws and requirements. This will continue well into the future. But it's the large global hotel brands and a few new upstarts have been fuelling this forward momentum into the new technology. Deciding what you should invest in takes good knowledge of what your needs actually are. Then and only then can you start to make the definitive choices that could take your business to the next level. Some opt to work with consultants to make these choices, while others choose to do it on their own. The costs can be high for the latest technology, but making the right choices can deliver a swift payback on the investment of the money, the time and the training needed to make the system or systems work for each hotel's needs. As in other technology segments, from computers to mobile phones and software firms, the largest players tend to keep a strangle hold on the development of alternative solutions by not allowing them to interface into this or that system. Yet as we have all seen, the best and most in-demand features for users often find their way into the mainstream of technological systems.One of the new buzz words is 'PropTech'. This can be a very wide field, focused on the real estate industry but with elements that can be used in other ways. It's a young concept but is growing in complexity. It includes IOT, the Internet of Things, which refers to processes that connect computer systems with a large number of things, including people. Where this might take us next is a subject for the months and years to come, and so how it will impact our lives and workplaces has not been fully determined at this point. IOT raises many questions, but it is commonly defined as the inter-connection of many and various things that do not require human intervention to function. It can also lead us into the field of digital twin technology [digital replicas of living or non-living entities]. These are all fresh and exciting ideas, but are accompanied by concerns over data ownership, privacy and control. Only time will tell the good and the bad that this budding technology, which is developing at the speed of light, has in store for us. In the end all of us should do our homework and keep our eyes fixed on the horizon for these and other new kinds of technology – and what they may be able to do for us all and our businesses. Not everyone wants to be first, but those who do step forward will be at the forefront of this brave new world.
Wojciech Kolęda
architect, Arche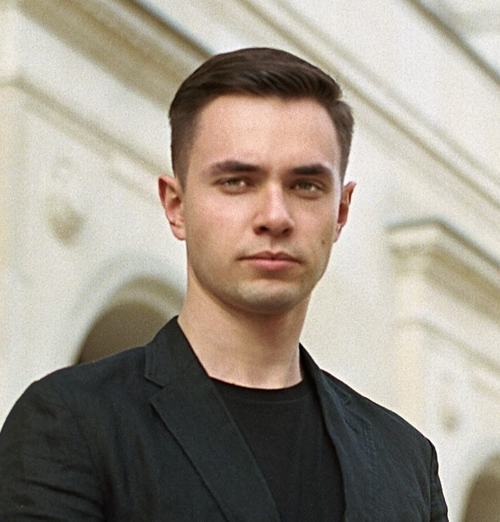 Our goal is to establish a Polish hotel chain based mainly in historic buildings with outstanding original interiors as well as a high quality service. The high levels of competitiveness across the hotel sector have prompted us to seek out and introduce innovative technological systems. In our opinion, innovation to a large extent requires the ability to use proven, durable materials and technology in a modern way and, in the case of historic buildings, using their existing structure and layout in a way that reveals its history. One of the largest projects we currently have under construction is the Żnin sugar factory [between Bydgoszcz and Gniezno]. In its former incarnation, the factory used steam turbines to produce electricity. We will be making reference to this aspect of its history in a modern and environmentally-friendly way, by installing a field of photovoltaic panels in the hotel. Such panels have also been installed in our hotel in Łochów [70 km northeast of Warsaw]. We insist on a strong emphasis on the environment at every stage of the design. We use building systems that generate the least amount of waste, are easy to transport and have a low carbon footprint. Rainfall water retention has been a serious problem in recent years, which is why we have been striving to set up systems that have a positive impact on the natural water cycle.
Waldemar Antonowicz,
product development director, Profitroom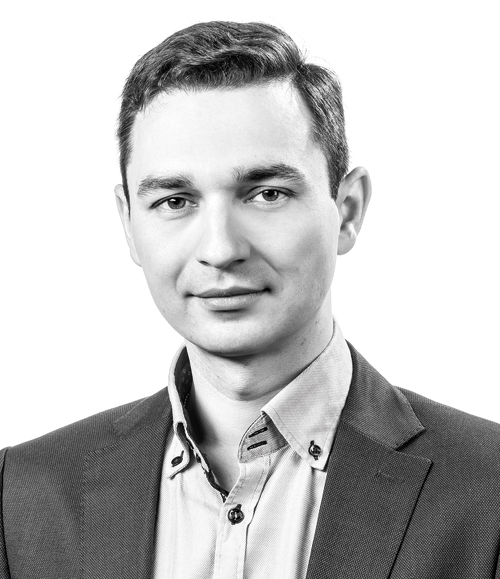 Virtually all new technological systems, such as big data, artificial intelligence and machine learning, have been having a significant impact on the hotel sector. However, they cannot change things all by themselves; the most important thing is how they are applied. One example is artificial intelligence, which is being used in the hotel sector to support advertising and promotion, among other activities. As result, algorithms can be used to optimise advertising budgets. Digital technology is also of huge assistance when it come to responding to actual problems, supporting employees in their work as well as in the service provided to guests. Due to the automation of many such processes, these innovative systems are reducing the work load and pressure on hotel employees. With the use of automatic registration and digital keys, many functions can be carried out with hardly any human intervention. Therefore digital technology is currently being used to support all the areas of hotel service – from booking the room, to the hotel stay, to the invoice. The system that we provide for hotels is cloud-based and is updated on a regular basis. It provides a set of tools that work together and is so comprehensive that it supports virtually every aspect of a hotels operation's and has the advantage of integrating various systems. It involves the creation of a guest database and taking reservations from a variety of sources. Its other functions include automated payment and guest stay service in the hotel.
Wojciech Łącz
IT and digital services director, Orbis and Accor Eastern Europe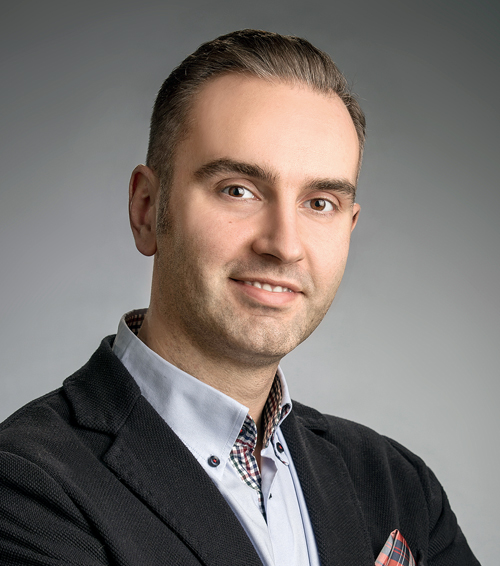 Much of the technology that is of interest to the Orbis and Accor group is related to collecting and analysing data on our hotel guests. This analysis, using deep learning and big data analytics, will cover their expectations, travel habits, and the hotels and other services they have used, in order to meet the expectations of our clients better and proactively respond to their needs by using sales predictive analysis. Modes of interaction with guests will certainly change, since in addition to direct contact we will be using chatbots and personal assistance supported by the machine learning systems we are currently testing in our hotels. In terms of the actual stay in the hotel, technology such as IoT will give guests control over such elements as the temperature, humidity, lighting and digital interior design, regardless of the hotel of our chain they are staying in. We are also working on tools that will help us to measure and reduce the amount of food waste in the hotels and restaurants of our chain. The future of technology in the hotel sector is certainly intriguing. The key will be to manage this change without disruption to the habits of guests.