Squeezing the brakes
Residential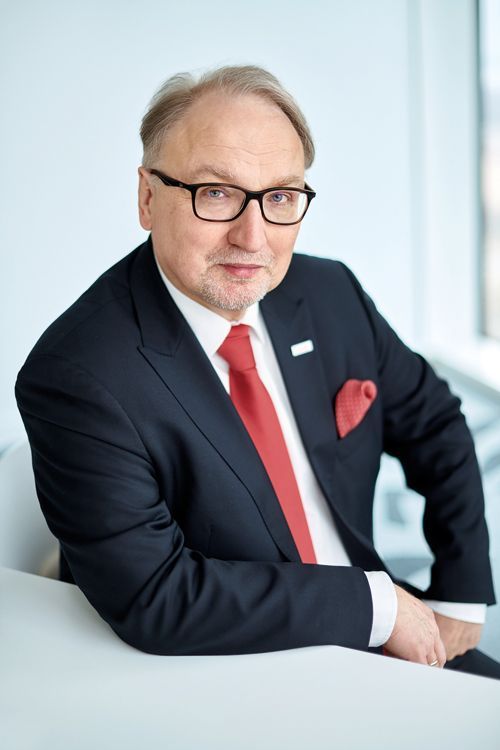 POLAND Residential developers listed on the stock exchange had some rather surprising results in H1 and Q2 – some registered spectacular increases, while others nose-dived. On top of all that, the entire sector was up for the quarter in y-o-y terms but down for the half year.
Confusing year-on-year results were also reported by the largest players in the sector with the Dom Development, selling the most: 1,762 apartments in H1 (up 6.8 pct y-o-y); Murapol being slightly down (1,696 apartments, -5.7 pct y-o-y), and Atal – up 26,3 pct y-o-y with 1,616 apartments sold. Robyg breached the 1,000 units sold mark with 1,077, but this was a y-o-y decrease of 29 pct. "We saw prices grow slower on the residential market in the last quarter, despite the continued demand," points out Jarosław Szanajca, the CEO of Dom Development. "Interest in new apartments remained high, especially among those buying real estate for themselves. Persistent low interest rates, low unemployment and rising real-term salaries with mortgages readily available encouraged individual customers to buy property. As in previous quarters, cash purchases accounted for around 40 pct of our sales at Dom Development. In the last quarter, we saw prices of most materials stabilise as well as construction labour but the price of finishing work remained high," adds Jarosław Szanajca. In total, the 18 developers listed on the stock exchange recorded a 6.3 pct fall in sales (from 13,200 to 12,360 apartments) with a 4.2 pct rise for the half (6,274 apartments sold compared to 6,019 in the previous year).
Looking to the cities
For the same period, JLL has published its 'Residential Market in Poland Q2 2019' report on the residential market in Poland's six largest markets (Warsaw, Kraków, Wrocław, the TriCity, Poznań and Łódź). A total of 15,100 apartments were sold in Q2, 18 pct down on the previous year. However sales of new apartments are clearly now falling but this is not true for every city. Wherever developers have managed to significantly increase the range of apartments on sale, the number of deals has also increased. Wrocław is one such example. From April to June, almost 4,000 apartments were put on sale (up 36 pct q-o-q), which resulted in a 20-pct increase in sales. However in Kraków, where the number of apartments dropped by 44 pct q-o-q, the number of transactions (2,300) was the worst in 4.5 years. "If developers' sales results in Q2 2019 are compared to Q2 2016, one might say: 'nothing has happened in Poland'. However, the results, which three years ago were record highs, today represent a fall of 20 pct on what were the highest transaction levels in history – and this raises questions over the future of the market. The future does, however, looks quite bright. In most cities, a parallel decrease in supply and demand is taking place, which has stopped the build up of surplus supply. Everything also seems to point to the fact that buyers have become accustomed to these higher prices," comments Katarzyna Kuniewicz, the director of the residential market research department at JLL.

The rapid rise in apartment prices in 2018 and the continued fall in sales on the largest markets has made many buyers put off their purchasing purchase decisions. Meanwhile, JLL insists, there are still reasons to hope for further growth. Supply is declining because developers are looking to maintain their liquidity in an increasingly demanding market. Higher prices are making it possible to cover the rising costs of construction and land purchase while maintaining margins. JLL has not seen a fall in prices in any of the six major markets over the last quarter and believes that the H1 results show the most favourable scenario for the sector, which is a moderate slowdown with the number of units put on for sale and those sold kept in check. "This balance could be disturbed by the number of investment buyers decreasing due to the falling profitability of investing in rental housing. There may be several reasons for this. Inevitably, a large number of units that have been purchased in recent years for rental purposes will come onto the market. Also, the possibility of new restrictions and regulations governing short-term rental pose a threat to the sector. A rapid increase in inflation, which would prompt the Monetary Policy Council to raise interest rates, would also add fuel to the fire. As well as investors, it would also hit those buyers that take out mortgages," believes residential expert Kazimierz Kirejczyk, a deputy CEO of JLL in Poland.