The future's flex
Office & mixed-use development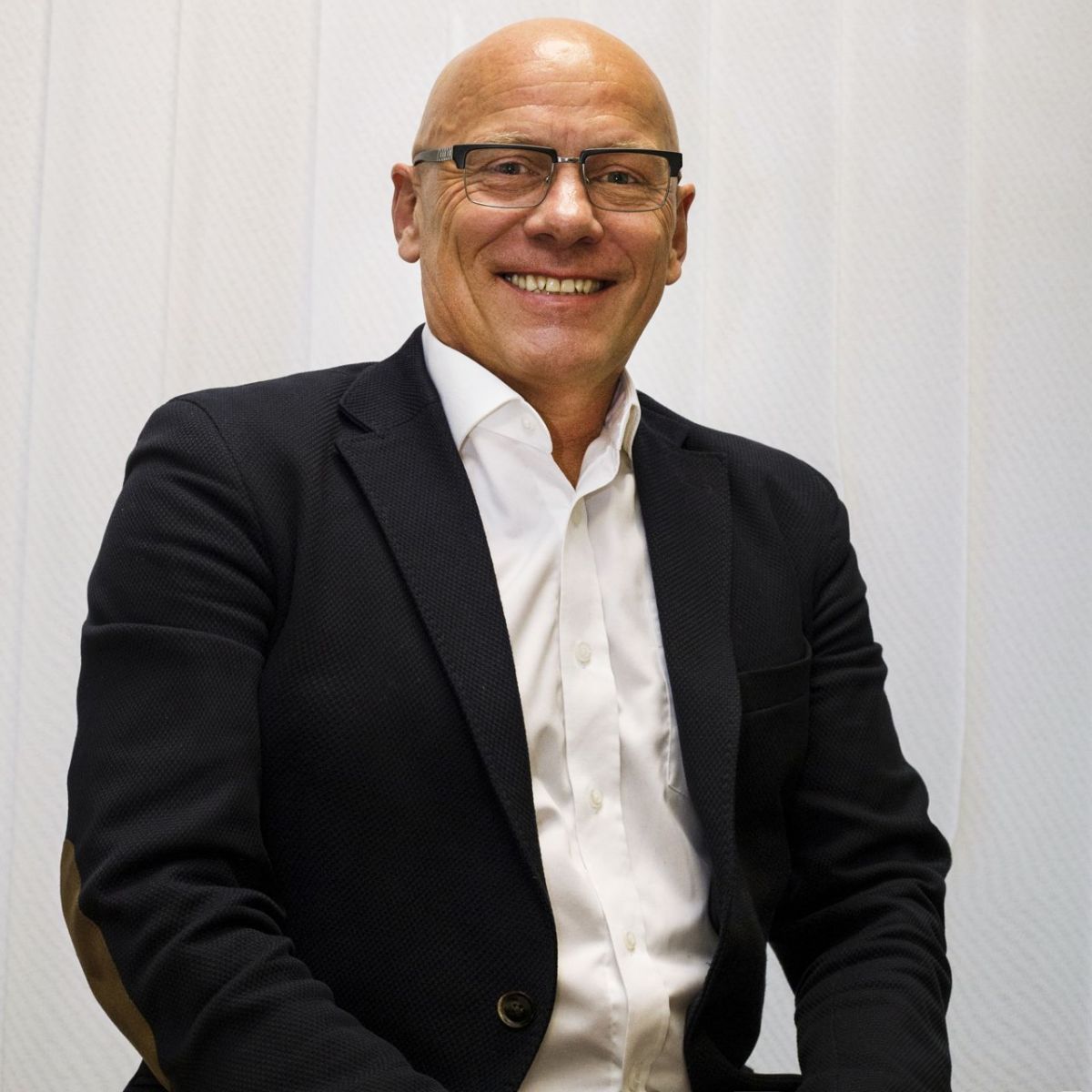 Hubert Abt, the CEO of New Work
Hungarian-based serviced office operator New Work has gone from strength-to-strength in the CEE region since its foundation eight years ago in the aftermath of the credit crunch. Now it is poised to expand even further in the wake of the latest crisis, according to the company's CEO, Hubert Abt, who we spoke to in an exclusive interview
Nathan North, 'Eurobuild CEE': New Work was established in 2012 – which meant you were on the scene in Hungary and the CEE region relatively early in the history of serviced offices and co-working.
Hubert Abt, CEO, New Work: Actually, the serviced offices concept has existed since 1964 and Regus picked up the trend in 1988. WeWork came on the scene very late, introducing its co-working format in 2008/09. No one had even heard about co-working before, but because of WeWork it received the best possible marketing.
What inspired you to start this business? And how did you start it?
We came out of the crisis in 2008 and were thinking about how we could diversify our income and that a different model was needed, which led us into serviced offices. So we established our first location in Budapest. Now we have commitments to 75,000 sqm in five countries and nine cities. However, the real figure is smaller as the commitments are for the end of the year. The Covid-19 crisis has forced us to shut down a centre in Kyiv, which we have now handed back to the landlord. The same happened with centres in Bucharest and Prague as we rearranged and optimised our portfolio. But we are still present in four countries: Poland, Hungary, the Czech Republic and Romania.
How would you describe your philosophy and the general approach you have developed?
Clients' needs are changing – the trends are towards community and flex-offices. In the past we've tried a few different formats. In 2019 we switched our focus to corporate clients, to provide them with what we call a 360⁰ workplace solution. This involves taking care of the entrance and the reception area with hot desks and conference facilities. The third element is subleasing, which clients need to be able to do these days, especially during the Covid lockdown. Corporate clients also need bigger spaces – from 1,500–2,000 sqm to as much as 10,000 sqm. So this means that we operate in bigger centres compared to co-working operators.
So how does New Work differ from what co-working operators and your rivals provide?
The difference between them and us is that a co-worker buys a monthly ticket, whereas a serviced office involves a yearly commitment. So the size and the length of the commitment is different. New Work provides a hybrid model: 80 pct corporate clients and 20 pct flex offices for SMEs. We are focused on many different locations all over the CEE region and we are independent. The only operator who may have the same coverage (besides Spaces by IWG) in the region is HubHub, but they are rather comparable with WeWork or Skanska's Business Link, where co-working plays a more important role in their product range. But clients don't appreciate such tight formats anymore. No one wants to sit like a chicken in a box – and it turns out that work efficiency drops by 50 pct. A 2.5 sqm room is no longer acceptable due to Covid. WeWork has already realised this by making the minimum space 5 sqm.
In what kinds of locations and buildings do you typically open centres? What amenities do you guarantee to your clients?
Our latest format involves operating in office hubs of 5.000–10.000 sqm, which provide a range of amenities and services as a work-life integrated concept. This starts with lockers for e-commerce and food delivery, and includes gyms and kindergartens, and ends with concierge services at the main reception, which is a managed conference and meeting facility. Our latest two signings – Hi Piotrkowska in Łódź and Alchemia in Gdańsk – could be made even bigger. But only a few years ago our maximum size was 3,000 sqm in Wilanów. Our secret is entrepreneurship and passion. We have a flexible decision-making process – and landlords appreciate this. It doesn't take us three months to take a decision, like it does in a big corporation.
You're now established in several countries. How have you managed to grow so rapidly?
In fact, we have experienced 100 pct growth each year since 2013. In 2018 we transformed from a limited company to one funded by private family placements and growth equity funds. This has been down to a mixture of spirit and entrepreneurship. I would not call this an innovation, but of course we need to respond to the changing needs of our customers and adapt our products. As a matter of fact, I have been in the business for 35 years and even now I still own more than 70 pct of the company. I have my own skin in the game, which landlords appreciate. So if we commit we deliver.
How do CEE markets differ from those in the rest of Europe, Asia or North America in terms of serviced offices? Are there different attitudes towards it in different cultures?
It's much harder to conduct business in five countries with five languages and five currencies and five jurisdictions. Across all our markets the volume is app. 20 mln sqm, of which 11 mln sqm is in Poland alone. The take-up in 2019 in these markets was app. 1 mln sqm, whereas the City of London reached 1.5 mln sqm at the same time, so that's greater than all the countries we cover combined. New Work, of course, is focused on the CEE region. If we had unlimited resources, we could enter such markets as London and New York. But here we have the advantage of being able to play the entrepreneurship card. Here we continue to find that right now corporations need more flexibility because they don't know what the future holds in store – and as Darwin pointed out, it's not necessarily the strongest that survive but the most adaptable.
How has New Work been coping during the pandemic – in terms of the impact on the number of your clients?
First of all there have been the lay-offs. There is no model of governmental support for us. So there has had to be a restructuring of our portfolio, involving the closure of the three centres I mentioned. We have been giving a helping hand to our clients, to allow them to shrink and to survive. But we have only lost a few small clients. In fact, the shortfall of rents was app. 6 pct in March and 12 pct in May, which is actually very small compared to cities like London or New York, where our competitors have reported 35 pct shortfalls.
Have you had to change many things in the way your centres are managed as a result of the pandemic? Will such changes be temporary measures – or are they here to stay?
The first factor will be social distancing, which has led to what Cushman & Wakefield calls the '6 feet rule' for offices. This should disappear as soon as a vaccine is found. The second issue is related to the different hygiene and sanitary standards, which again should be gradually phased out after a vaccine is developed. And the third will be the introduction of more contact-free equipment. Better HVAC systems and services will also be introduced, which will remain. Covid-19 and its aftermath is certainly a game changer that will shift the paradigm for the entire sector. Even when a vaccine is made available and the pandemic is over, companies will still be looking to save money and people have also found that they like staying at home. So companies will go more for the flex office approach. At the moment in Warsaw we are faced with an over-supply on the office market and around 50 pct of the lost take-up will shift to flex. This could partly take the form of core-flex requirements. MBank, for instance, has leased a 20,000 sqm HQ in Mennica Legacy Tower, but it is now only likely to need half of this space. It's now based on Senatorska, Królewska and other places, but no one is even in the office. And yet, the company is still functioning – so why would they need so much space? And there are many of similar examples on the market. Only the top quality segment will be taken up. Everything B and C class will disappear – it will be repurposed or even pulled down, like Novotel's offices in Warsaw city centre. The lifetime of such premises has been reduced from maybe 100 years to as little as 20–25. In Warsaw a large number of projects are office only, but we are likely to see more of the mixed-use developments you can find in places like Frankfurt: offices, hotel and residential in one building. And new office hubs will offer a significant amount of flex, core-flex and serviced space.
What are your plans now? Are you looking to expand into new markets in the CEE region? Or are you planning to consolidate your presence in those markets you are already established in?
We have a clear ranking list for the markets we want to grow in: Poland, Hungary, the Czech Republic and Romania. We intend to double our footprint in Poland this year and we could add another 50 pct in Hungary, 30 pct in Prague and also expand in Bucharest – depending on how well these markets develop.
How have you been financing your expansion?
Until 2018 it was my money only. But once we converted into a stock-traded company we invited in shareholders, which represent 30 pct of the company's capital today. So far we have raised EUR 4.5 mln this way and now we intend to raise another EUR 15 mln, as we think the time has now come for flex operators. We are 100 pct certain that flex offices are the future. Regus recently raised a EUR 350 mln war-chest. We are doing the same – but on a much smaller scale.
Last year, when WeWork had a kind of meltdown, some commentators were suggesting that co-working and shared offices were just a fad and a bubble that was about to burst. How would you respond to such reactions?
WeWork is a special case. Firstly, it was founded by two guys who had little clue about real estate. Secondly, they raised more money than they were able to spend, so they held events and came up with reasons to spend it. And thirdly, Softbank gave them the clear mission to become the market leader as fast as possible and at all costs. Besides the questionable leadership skills of the founders, there was just too much money in the hands of a few people without any control. What happened had nothing to do with the need to evolve office formats that had basically remained untouched for years towards more of a community ethos and flex approach. But if it had been under stricter control, there was no reason why it couldn't have been a success. Its meltdown had nothing to do with the market itself, it was just a result of how they mismanaged their growth. The problem with what happened with them is that clients and corporates don't differentiate between the various formats: they put co-working and flex offices in the same box. So we were impacted by this in terms of our valuation and financing, but not in terms of our actual operations. The only negative impact we had in this regard was in talks with potential investors, but this is now just water under the bridge.
How has the landscape changed due to the pandemic? Will the shift to home office working reduce some of the demand for co-working – or have new opportunities opened up?
I guess that some formats, like co-working, seem set to lose out, due to the social distancing requirements. And trad offices will also lose out unless they are made more adaptable. As soon as the May/April figures are published, there could be a negative spiral on the market, a black hole. This will be the time for a fundamental rethink. No one knows how long the pandemic will last – and a vaccine won't end it. Maybe it will all be over in 12 months? Or two years? Who knows? But the demand for flex is set to increase by 300–500 pct. This is the official figure agreed on by the top five consultancies, including Cushman, JLL and Savills. While this was the share of the market projected for 2025, it's already becoming the reality due to Covid-19 and the resulting recession. The positive experiences people have had of working from home during the lockdown combined with the new social distancing requirements could mean that 50 pct of the workforce will not come back to the office, not now and not even after a vaccine is developed. This will lead to a significant over-supply of office space. And since no one can say for sure what the future has in store, every CFO will insist on flex or at least a flex/core model. The impact on traditional office space will be significant – if not something resembling a blood bath. But we are 100 pct certain that flex offices are the future. And all the signs are that unless there's a second lockdown, there will be a big increase in demand. The nature of our business is servicing office clients' needs in or out of a recession. For a real estate sector that is usually inflexible when it comes to changes to the market, the present crisis is certainly a huge challenge – but we are confident that we can face it.