It's worth talking, preferably live
Editorial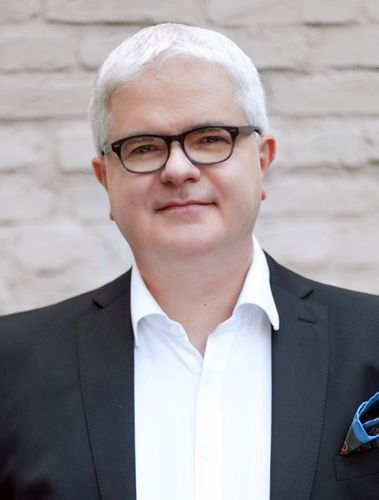 What can you see out of your window? Through those in our editorial office, all I can see is a beautiful, warm, golden autumn. The perfect time of year to spread our wings.
Well, in spring it wasn't really possible to do so... We start the October issue of Eurobuild with our 'Small Talk' section, which has been gaining more and more followers. But this is just the warm-up before two more expansive interviews: firstly, Savills IM tell us all about their ambitious investment plans; and then Cresa stirs up something of a wasps' nest by redefining the term 'consultancy'. All of this leaves us in eager anticipation of more lively discussions of this kind in future issues. Any volunteers?
Further on in this magazine, another controversial topic is addressed, although this is one that the whole sector is actually unanimous about: repealing the Sunday trading ban! This would give some much-needed relief to shopping centres and their tenants, who are still licking their lockdown wounds. However, it seems that the intensity of all the sector's efforts in this regard is growing inversely to that of the government, which seems less interested by the day. But as the Polish proverb goes, the drip, drip erodes the rock. So we will all need to keep contributing our own droplets if we are ever going to wear it down.
We also invite you to take a look at what can only be described as Eurobuild's new 'sports' section. This begins with an analysis of the bicycle infrastructure in office buildings, in which cyclists tell us all about the pros and cons of pedalling to work every day. We also look back on the Eurobuild tennis and golf tournaments that took place in September – where you can try to find yourself in the pictures. And finally, our brave columnist shares his impressions of the empty stands in sports venues. And he even manages not to use the C-word. Well, almost…
And if all of that somehow doesn't put you in a good mood, the warehouse supplement that comes with this issue certainly will. Our hope is that the rude health of the warehousing industry will spread to the other sectors, and that the unprecedented boom it's going through will give a huge boost to the annual figures for the entire investment market. We hope to be picking up the first signs of this at this year's hybrid Expo Real fair, which will take place soon. This issue of Eurobuild is winging its way to Munich right now.
Finally, I would like to ask you, Dear Readers, to pay some attention to the two self-promotions in this issue, since all the signs in heaven and on Earth point to the fact that we will soon be meeting face-to-face at the Eurobuild Annual Conference, and shortly after that, at the Eurobuild Awards Gala! The nominations for the Awards have just got underway, so, as always, we are counting on the enthusiastic participation of all of you!
See you soon – and in real life!