Programmed to grow
Feature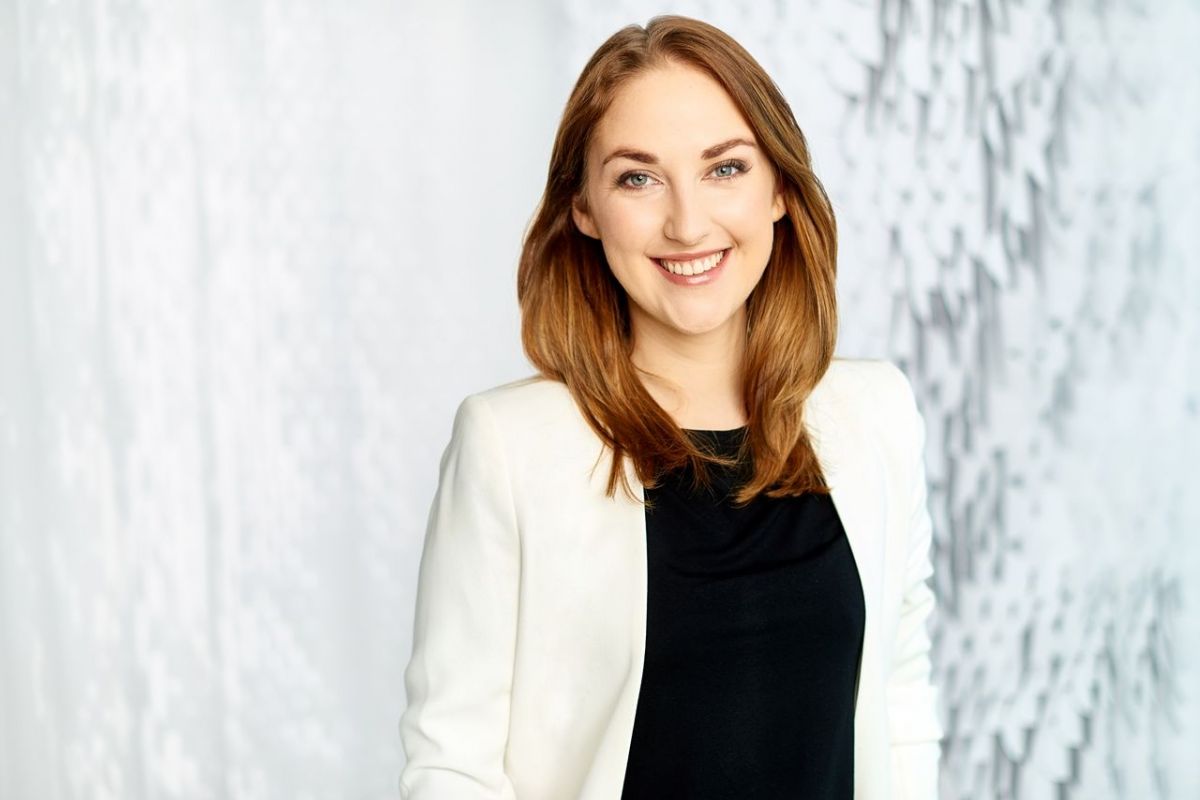 "The pandemic has emphasised the importance of the office as a place to interact socially," believes Zuzanna Kowalczyk, JLL's tenant representation director
According to CBRE'S 'Real Estate Market Mid-Year Outlook 2020' report, the office leasing transaction volume in Q2 this year fell by 40 pct. However, the pandemic hasn't had the same impact on everyone – and tech companies have been left relatively unscathed. Unsurprisingly, both agents and office landlords are now falling over themselves to attract such tenants
The IT industry has proven to be so resilient to the present crisis that there has been no sign of any weakening in the demand for office space from this sector. Indeed, it accounted for almost half (48 pct) of all new lease agreements signed during the first half of the year. The largest number of such transactions was recorded in Kraków, where 49 pct of the volume of such leases took place.
The office is where the heart is
Ever since the outbreak of the pandemic the concern has been that the experiment many companies with home working many companies had been performing would result in lease terms being shortened and a general exodus away from traditional offices; but this has not happened. The initial uncertainty led many companies to decide to wait things out but, once this period had passed, they got back around the table to talk about relocations or to renegotiate their leases.
Employers are aware that the home office will not be replacing the traditional model any time soon, because the separation of staff this involves makes completing projects that require a collaborative effort by a large number of people rather more difficult. Personal contact is generally part of the organisational culture as it helps to foster an employee's sense of engagement – and this is maybe even more true when it comes to IT firms. Video-conferencing can be used, but only as a half-measure. "No matter how well our homes have served each of us personally as a workplace, the pandemic has emphasised the importance of the office as a place to interact socially," admits Zuzanna Kowalczyk, the tenant representation director at JLL.
In the wake of Covid-19, the rules governing the number of employees present at one time in office space have been considerably tightened. Government regulations state that the distance between workstations should be at least 1.5m. This has required offices to be rearranged and limitations to be placed on how common areas are used, and thus companies have had to adopt a hybrid style of work. "When they are planning a new office, our clients are more often tending to opt for arrangements that allow for a rotational or shift-based style of work. We are also seeing more interest in solutions that are offered by flexible office space operators as well as hybrid models – such as a traditional office on a five-year lease with additional flexible office space under a short-term contract," points out Robert Romanowski, a senior consultant at Brookfield Partners.
The changes brought about by the epidemic shouldn't pose a problem for IT tenants, since they have adapted rather well to the situation and some have even prospered during it. Such companies, which already have some experience of home working, are generally able to negotiate much more favourable leasing terms. "This is especially true of IT companies, since they are ahead of the field when it comes to teleworking and so they can use this as a bargaining chip in their negotiations with landlords," claims Mateusz Strzelecki, a partner at Walter Herz. And developers at the moment will simply have to take this on chin, aware that what we currently have is an occupiers' market where tenants can pick and choose, while landlords will increasingly have to offer them better packages to stand out from the competition.
Cities big and small
IT tenants don't actually have one particular favourite location in Poland. The four most frequently preferred cities are Warsaw, Wrocław, Kraków and the TriCity, whereas it is mainly only local IT companies that choose to base themselves in smaller cities, such as Lublin, Szczecin and Bydgoszcz (which are all nevertheless the administrative centres of their provinces). Such decisions are always based on the individual strategies of the particular firm. "Both huge technological hubs and small businesses alike have to concentrate on one factor – the competition for the best talent on the market," insists Mateusz Strzelecki. When it comes to their location, IT firms are usually more flexible than such tenants as banks or financial consultancies. Their offices don't have to be in the very centre of the city, but they do have to be easily accessible via public transport as well as having a lot of parking spaces and facilities for those who cycle to work. Maybe the future will bring even more radical changes: our feeling is that the IT sector might come to appreciate more peripherally located office buildings, as this is a trend that can already be seen in the West," believes Ewelina Nuszczyńska, the leasing and flexible workplaces manager at Adgar Poland.
The centre of the Polish IT industry is Wrocław, which has been dubbed the 'Polish Silicon Valley', and as such it is also a very absorbent market when it comes to long-term leases. More than 15,000 students study IT-related subjects in Wrocław's universities and colleges, and most remain in the city after graduation. The IT sector is the city's largest employer, which, according the Wrocław Agglomeration Development Agency, employs 36,000 people. As well as international corporations, there are also many Polish companies based in the city, especially from the gaming industry.
One interesting observation made quite some time ago is that the IT sector loves lofts – both in old converted buildings as well as in newer developments that replicate this style. It's worth pointing out that it is not only in large cities and huge place-making city quarter developments that this trend is evident. For example, the IT Loft Park in Tyskie is built on the site of the 19th century Browar Obywatelski brewery, while the Ericpol Software Pool building in Łódź, which has a façade built out of 60,000 hand-made bricks produced in a Danish factory. "Among the characteristic features of such buildings are the large open spaces in their interiors designed create a comfortable working environment. At the same time, they are decorated with restored features of the former factories, which gives them an original aesthetic. For this reason, it was originally mainly artists who chose to be based in such places, but these days creative people from the IT industry are doing the same. In the end, the specific nature of their work requires them to come up with new and often unconventional approached that are also practical and effective," explains Paweł Baranowicz, the CEO of the IT Loft science and technology park in Tyskie.
The open space rule
IT companies' offices often comprise large, open-plan areas with soundproof panels to separate the different teams. They also often have comfortable chairs and large height-adjustable desks, suitable for a large number of monitors. Along with the social and conference rooms, which come as standard, such open-plan offices can often have soundproof booths where people can talk on the telephone or take part in video conferences without any distractions. "Our offices must follow the highest standards in terms of their telecommunications networks and the stability of the electricity supply – and they should also provide a comfortable working environment with a high quality air conditioning system, good ventilation and lighting, spacious conference rooms and kitchens, work and rest areas, and a multifunctional exercise room," insists Agnieszka Augustynów, the finance director of GlobalLogic, an IT company based in Wrocław.
Developers aiming to attract IT tenants should ensure that optic cables from at least two different operators have been installed the building, so that the tenant can choose which one to sign a contract with. Zuzanna Kowalczyk of JLL also points out that a building should have at least two connections to the mains electricity supplied from different substations. "It's a wise plan to have two of each of these cables in case one gets damaged. The tenant should also be able to use the building's backup generator or even install one of their own. This could be freestanding, in the basement, or even on the roof," says Zuzanna Kowalczyk.
Server rooms play a vital role as the command centre of each IT firm. Ventilators and air-conditioning are fitted as standard, but that's not all that's required. "In order to ensure the security of the server room and the shafts where the structural wiring is, walls with steel plating that are difficult to penetrate are necessary so that additional security measures are not needed to prevent access to the servers," she says. "The current regulations stipulate that the server room walls have to have a minimum fire rating of E160 and doors a fire rating of E130," adds Magdalena Kowalewska, the operations country manager for Poland of Immofinanz. Access is often limited and requires a code or magnetic card to unlock the room along with CCTV surveillance to monitor the doorway. In practice, such requirements could be met by every developer and that's why Mateusz Strzelecki of Walter Herz feels that this is just a secondary consideration when considering a lease.
Time for flexibility
IT companies have been expanding at a dizzying rate, which also means that they are hiring. In as little as two years a firm can grow by as much as 100–200 pct or even more. However, traditional leasing agreements generally have five-year terms. "Developers are rather inflexible in this regard, which is why IT companies are often forced into using several locations dotted across the entire city. This isn't such an ideal situation as it makes it difficult to operate their businesses," claims Michał Grabikowski, the director of the Wrocław office of Cresa Polska.
Covid-19 has caused widespread disruption to the real estate market, forcing everyone involved in it to take a far more flexible approach. Right now we are going through a transitional period in which the dominant style of work is the hybrid model, with employees stationed partly at home and partly in the office. Those who take a more pessimistic view might argue that this represents the office any such conclusions, especially given that such formats are ill-suited to the working culture of IT firms, which favour integrated team work, even if a certain number of hours working from home is also considered acceptable. One thing is certain: this style of work and – above all – the growing demand for programming services have helped the IT sector to get through the lockdown without any major pain. The recession we appear to be inevitably heading towards should, therefore, also not be any great impediment to its activities. IT should continue to drive the demand for office space and will maybe even be the catalyst for the future recovery of the commercial real estate leasing market.