A heart and soul in recovery mode
Small talk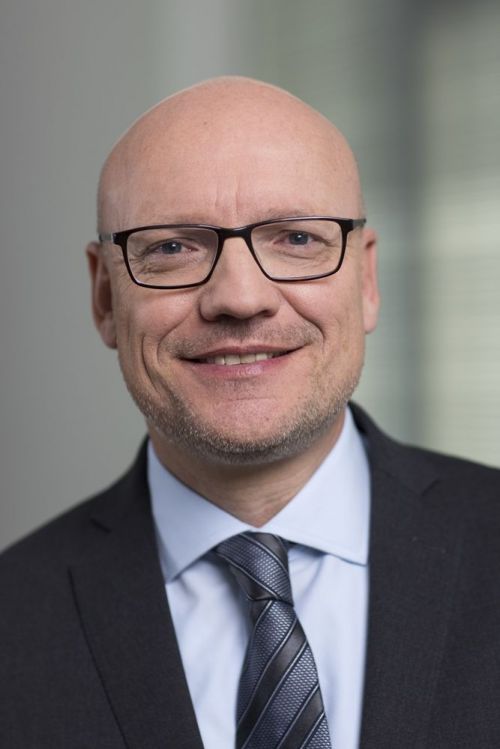 Since the end of last year, Helaba has financed, among others, three large office transactions – the sale in Warsaw of the Lixa, T-Mobile and Chmielna 89 office buildings as well as Churchill Square in Prague. We spoke to Martin Erbe of Helaba about (among other things) whether this is a sign that the investment market is getting back to normal
Is the number of your recent transactions evidence that investors have finally got over the shock of the pandemic?
Martin Erbe, the head of real estate finance international clients for Germany, the CEE region and the Benelux, REF Central, Helaba: The Helaba CEE team – headed by Georg Blaschke – was busy throughout 2020 and very active in Q4, closing financing deals for Lixa, Chmielna 89 and the T-Mobile building in Warsaw as well as Churchill Square in Prague. All these transactions clearly indicate that there's still a lot of ongoing interest in the two major CEE markets. Following the outbreak of the pandemic, some investors certainly became rather cautious and some transactions were put on hold or even stopped. We saw the renegotiation of prices and other terms. But investor optimism soon returned – especially for core and quality buildings.
Have investors' preferences changed as a result of the pandemic? Which real estate sectors have become more attractive and which have lost some of their charm?
The preferences of investors have certainly changed. We are seeing a shift towards high quality buildings, as we saw during the last crisis. There is sufficient liquidity in the market, but investors currently prefer security over returns. No one can predict when the pandemic will finally come to an end and what our lives will be like after that. If you look at investors and their investment in the various asset classes, logistics properties will be the big winner due to growth in e-commerce. Office buildings will also be necessary in the future, but working from home will certainly increase significantly. Retail and hotels are today the least interesting asset classes in the eyes of investors, thanks to e-commerce and the fact that people have discovered that you don't need to travel to meetings and can do these by video conference instead. Will this snapshot still be relevant in ten years' time? Maybe... but maybe not.
What should we expect to happen on the investment market in 2021? Will we be witnessing a revolution or rather an evolution?
There won't be any revolution on the investment market in 2021 just as we didn't see one after the last crisis. Some investors will be adjusting their investment profiles towards more security in terms of markets and asset classes. Others will now be taking the opportunity to invest more in the markets or properties expected to have the greatest catch-up potential over the next few years. We need to remind ourselves that we will still want to buy goods in shopping centres in the future and also to stay in hotels once again. The way we do our shopping will change, but that won't be an entirely new experience for us due to the lockdown and there would have been a gradual change anyway.
When do you think the market might be able to return to normal? And does the word 'normality' even have a meaning anymore?
Why return to an old 'normal'? Shouldn't we take the chance we now have to find a new and better 'normal'? The types of properties will change. The office building will be different, in terms of space and technology; the shopping centre will have to be adapted to people's changing needs; logistics will probably become even more digital and automated. When? That will depend very much on the progress made in fighting the virus. The development of a vaccine is an important first step, but more crucial than that would be treatment that effectively combats the disease. The real estate market will certainly change, as it is forced to adapt to the changing environment people will be living in.
How did you spend your Christmas and New Year? Have you had a chance to rest?
I spent Christmas with my family and the family of my sister. Since we have doctors in the family, we all had a Covid test before we met. That way we could meet and at the same time give each other the utmost reassurance. In these times we all realise how important social contact is in our lives and that mental and physical recovery is only possible if our hearts and souls can recover as well.
Interview by Tomasz Cudowski