A brave new work space world
Small talk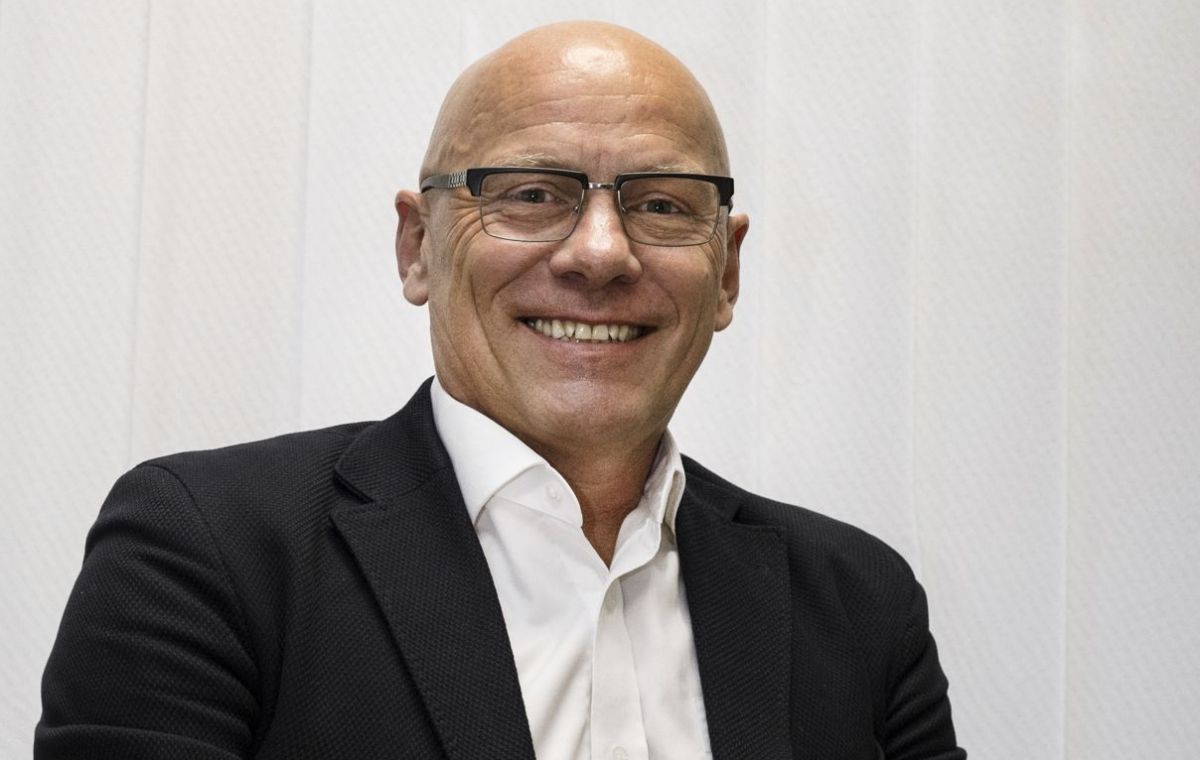 Last year, New Work opened two new centres in Poland – in Neon in Gdańsk and in Hi Piotrkowska in Łódź. The company also introduced some new office management tools, including an application for users. Eurobuild spoke to the company's CEO, Hubert Abt, about this and other topics.
Does all your recent activity mean that you are now looking past the pandemic and pushing towards further growth?
Hubert Abt, the CEO of New Work: 2020 was a special year for all operators. All of us were taken by surprise and nobody was prepared for what happened. But at the time we made the decisions to open in Neon in Gdańsk and Hi Piotrkowska in Łódź, Covid-19 had not even appeared on the horizon for us and the notion of a pandemic was just science fiction. So by the time we signed the leases for those two locations, the underlying business cases where quite different to when we later started operations in Gdansk in 2020 and will still be different when we get going at Hi Piotrkowska in 2021. In fact, we don't see any future in signing leases for buildings without an increased level of cooperation with their owners. As I predicted in our Covid-19 report in April 2020, due to changing client requirements and digitalisation, the way we used to manage buildings is not relevant anymore. We need to convert entrance halls into market places and integrate the management of amenities and additional services through the use of tenant apps. This can only work with greater cooperation from the landlord or asset manager. We are sticking to our fast-growth track because the demand for flexible work space, due to the impact of Covid-19 and digitalisation, is bound to increase significantly. IWG with its sub-brands Regus and Spaces currently manages 3,500 locations worldwide and they expect to have 50,000 locations by 2030. But the same time, the format of such operations will change. This is why New Work introduced Space as a Service modules and serviced subleases as early as Q2 2020 and in Q4 we also introduced a digital office pass that works via the New Works app. We decided to spin off all our digital activities into Workcloud24, which will provide digital applications for office users as well as for landlords.
How have your users' preferences changed due to the pandemic?
First and foremost, clients have been demanding more privacy and space, while the product itself needs to conform with Covid-19 regulations. This is what Cushman & Wakefield has termed the '6 feet office'. As a result, we need to provide 10 sqm gla per WS, whereas before it was 5 sqm – and when it came to coworking space sometimes it was only 3.5 sqm per WS. This, of course, is a challenge for most operators, as their layouts are designed to have a high density. New Work is in the lucky position that our office layouts have always been designed as mostly separate private offices with not so much open space. Secondly, clients are demanding more flexibility and services. Right now we offer multi-location contracts that allow the client to use several centres by using our app, and in the future we will link this with Space Partners and include other features such as, for example, a virtual personal assistant.
When do you think the flex office market might be able to get back to normal? And does the word 'normality' even have a meaning anymore?
The flex office segment is one part of the overall office market. In many ways it's directly linked to it. This means, that with the rising vacancy across all markets and the increasing volume of subleasing offers, prices are under pressure and flex operators can't make enough money to fulfil obligations they have signed up to before the crisis. Even if the occupancy for flex space returns to 70 pct to 80 pct in H2 2021, we will still have to survive another year of pain before a vaccine is finally available that allows people to get back to normal public life. After this, the sun should be able to shine once again, as the market share for flex is predicted to soon reach 10 pct, whereas today it's only 3 pct. Because of this we recently developed our New Work Franchise Concept, which we deploy in Poland. By end of the year we intend to add as much as 10 locations with franchise partners to our platform.
This question is a bit more personal. What did you miss most this winter? The snow on the ski slopes, Christmas shopping or large family meetings?
My family and I were actually unable just to stay at home. My wife is responsible for global customer services and a single day didn't pass when she wasn't in the centres supporting our employees to keep operations ongoing. I myself still had to travel abroad, since the set up of our digital company Workcloud24 is pan-European. Overall, we were able to carry on with our lives pretty much as normal, but of course what we did notice was that people in general and sometimes even friends and extended family were hesitant about meeting up due to concerns about getting infected. This is different to what we are used to, as usually we are happy to see friends and family. So I really hope that soon we all learn how to live with the virus, as it's obvious that it will remain a part of our lives well into the future, and that the damage done by the chaotic responses from governments and the media will not result in the shunning of those who just try to lead a normal human life.
Interview by Tomasz Cudowski