Winging to a higher standard
Small talk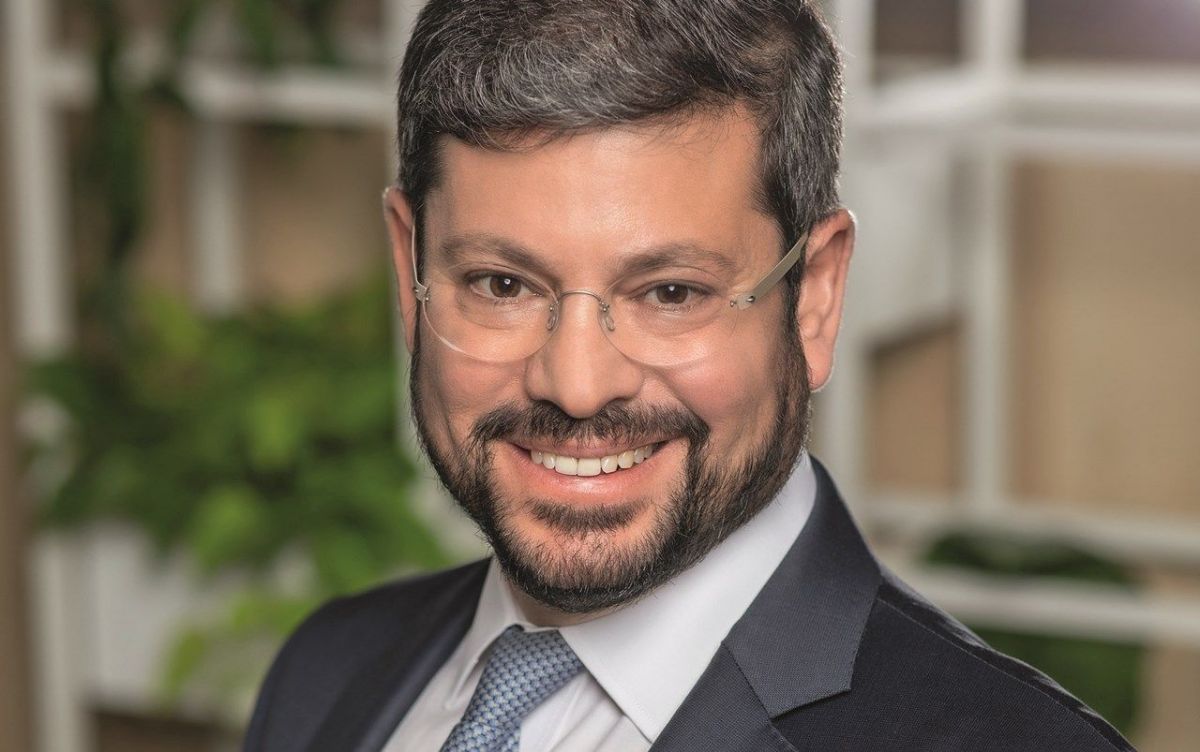 Noah Steinberg of Wing
Hungarian real estate group Wing acquired Polish developer Echo Investment at the end of 2019. We asked its CEO and Echo Investment's supervisory board chairman Noah Steinberg about what has happened in the year or so that followed and the group's plans for Poland and further afield...
How did you first get involved in Hungarian real estate? And how did you come to set up Wing?
Noah Steinberg, the chairman and CEO of Wing and chairman of the supervisory board of Echo Investment: I've been working in Hungary for 30 years and I consider it my home. Before I devoted myself to Wing, I studied international politics at Princeton University. Also, I attended the Diplomatic Academy in Vienna, where my closest friend introduced me to my current business partner. Importantly, we have worked together since then, for almost three decades. In hindsight, I saw immense potential in real estate in Hungary. We put enormous effort into setting up Wing and found a way to differentiate ourselves from the competition and ultimately thrive. We have a fantastic team that I am honoured to lead. The result is that today Wing is a major player in the CEE real estate sector.
When you bought Echo in 2019, you mentioned that there were a lot of synergies between Echo Investment and Wing. In Hungary, Wing is a far more diversified developer, which has even been responsible for some warehouse developments. Do you have similar ambitions for Poland?
We made a strategic decision to expand internationally. We spent a good amount of time looking at different locations across Europe and decided that Poland was the best market for us, and that Echo Investment was the perfect pick. There are a lot of clear synergies from this acquisition, paving the way for new growth opportunities for us in Poland and at a regional level. We are a real estate developer and investor – and a leading local player on both fronts, active in office, industrial, retail, hotel and residential properties. To better illustrate this point, we have delivered in total over 1 mln sqm of high quality space in all market segments in Hungary. We have some interesting projects underway, for instance, our new flagship office project – the Liberty office building in Budapest. Recently, we delivered a new HQ for Evosoft-Siemens. We are also completing a number of residential properties under our 'Living' brand. When it comes to Poland, we have taken a different approach to value creation for the time being. We don't have any immediate plans to enter Poland's warehousing market at the moment and will focus on our existing markets. Right now, we are happy with our controlling stake in Echo Investment and have very ambitious development plans for this country.
This year it was announced that Echo is to buy Archicom's development arm, the largest residential developer in Poland. Does this give us some clue about what direction you want to take the group in?
I think that buying a controlling stake in Archicom is a perfect fit for further expansion. As a result, Echo Investment has become the leading residential property developer on the Polish market. When it comes to the future, let me cut to the chase: our goal as a group is to establish ourselves as a leading regional player. We will be oriented primarily towards the residential and office sectors, but not only those. The residential sector has been very resilient. I have no doubts that offices and shopping centres likewise will remain vital segments after the pandemic ends. We are also putting emphasis on the institutional rental market, where we are very well positioned to grow with Echo's very promising Resi4Rent platform.
I understand that Wing has purchased office properties in Sofia. Why is the Bulgarian market attractive to you and what ambitions do you have to expand to other parts of Europe?
We bought two office buildings in Sofia some time ago as we wanted to expand beyond Hungary – and so we secured some attractive opportunities. As of right now, we are happy with our current footprint in Bulgaria, where we will be opportunistic in terms of new locations and acquisition targets. We will be primarily focusing on Central Europe, namely on Hungary and Poland, but we are also eyeing new destinations like Prague, which would be the next logical move as we go forward.
Soon after you purchased Echo, the Covid-19 pandemic broke out. To what extent has this thrown a proverbial spanner in the works for you?
We can now see some clear light at the end of the tunnel. An important thing to bear in mind is that the real estate business tends to move in a 3–5 year cycle. I would expect that the future is still bright for the sector. High quality assets never go out of fashion. I think that Poland and Hungary have remained very attractive from the real estate perspective against the broader backdrop. We are sticking to our goals and have been putting our plans into action despite the pandemic. Our investment in Echo was a major milestone in our international expansion.
You are also the president of the RICS for Hungary. What responsibilities does that bring with it?
Having served as the president of the RICS in Hungary for over six years, I greatly appreciate this opportunity. Basically, I've been striving to contribute to the organisation by expanding its membership and the scope of its activities, promoting its leadership as well as the highest ethical and technical standards to ensure that international best practices are the established norm in Hungary.
Interview: Alex Hayes