Keeping people in the loop
Small talk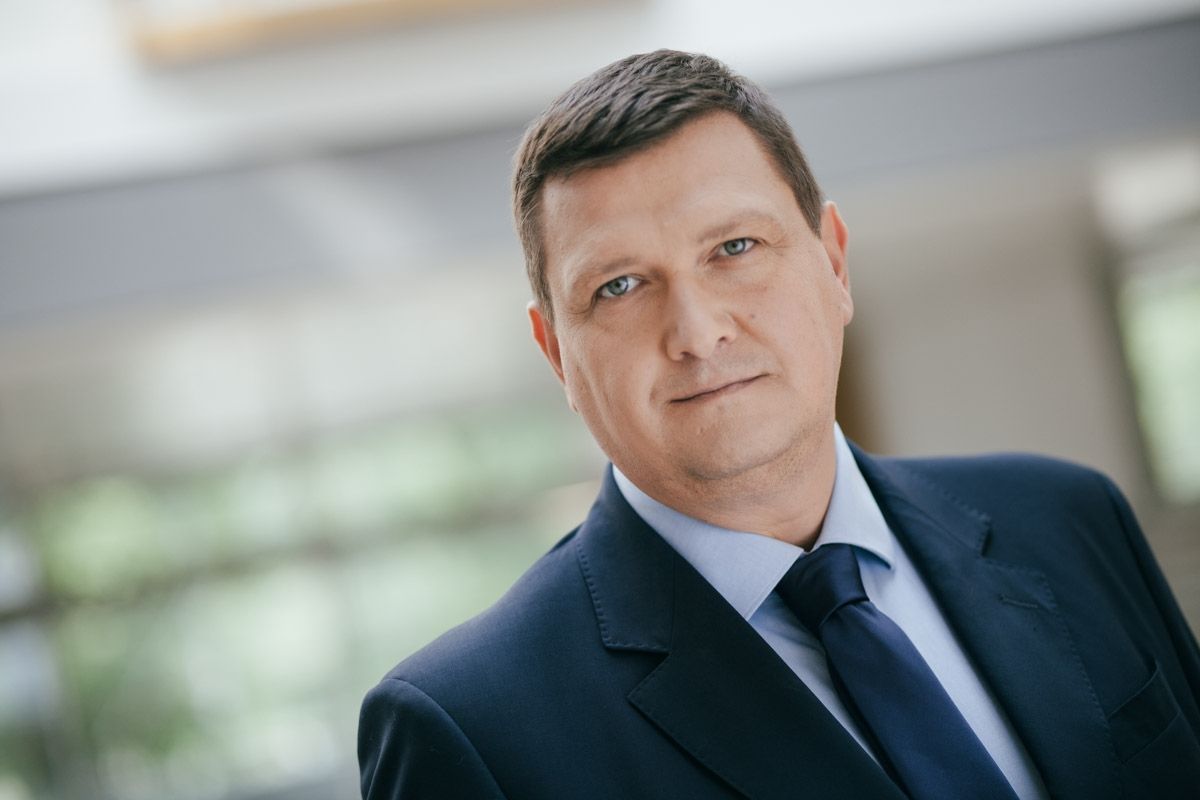 Benoit Charles of Apsys Polska
Benoit Charles, the CEO of Apsys Poland, tells us how a retail developer and manager with French roots has in its quarter of a century of activity is very much a Polish operation
This year Apsys celebrates its 25th anniversary on the Polish market. What have been the most important milestones in the history of the company since that time?
Benoit Charles, CEO, Apsys Poland: It's the anniversary of Apsys in Poland, but it's also the 25th anniversary of the group itself as the very first project we did as Apsys Group was developed in Poland in 1999. That was the Korona shopping centre in Wrocław. From the very beginning, Apsys in this country has been managed by a Polish team. I'm the only French guy here, so Apsys Polska is for me a Polish company. The key moment for Apsys in Poland was the opening of the Manufaktura shopping and cultural complex in 2006. The idea came from Maurice Bansay, Apsys' founder and owner, who came up with an exceptional vision for the place. I remember he told me: "Look, we're going to create a market here that has been missing so far in Łódź. We're doing something not only for us, but also something for the citizens." It seemed crazy at the time and almost nobody believed in this project, but that's the approach that has guaranteed the success of Manufaktura for the last 15 years. We sold Manufaktura in 2012, but we manage it for Union Investment. We're emotionally attached to the city and to this project. Through developing Manufaktura we came to understand who we are, what we like to do and what we're good at. In 2016 we opened the Posnania shopping centre in Poznań. The whole investment process took a long time, as we started buying up the plots for the project twenty years before it eventually opened! But we achieved all this and Posnania has performed very well from the outset – even in a Poznań market that is very well served by such centres. But with this project we have put people in the loop once again. In a different way than with Manufaktura, Posnania is a place focused on service and oriented by experience. This is why we have developed the centre's services with such care, so you can find examples of technology and art elements in Posnania – and this is also why the entertainment component is very important there. Of course, there have also been some important achievements in France. I would highlight the opening of Beaugrenelle in 2013, our only shopping mall in Paris. In 2020 we opened Steel in the St Etienne region – a new generation retail park that is extremely green and eco-friendly, with a large leisure component. We put a lot of effort into developing projects that are extremely user-friendly. So in all our projects we ensure that we keep people and their needs in the loop.
Apsys Polska manages 27 retail projects in Poland. What type of shopping centres have been the most impacted by pandemic restrictions?
There is no general rule. Huge shopping centres with fashion as the major draw have probably suffered more than smaller centres. But there are also big differences due to their locations – malls that are in business districts have suffered more than those of a similar size in a more residential environment. But we have to remember that big malls, even during the strictest restrictions with only small percentage of their range of brands and services available, still offered the widest choice. Also, due to the restrictions hypermarkets acted as the main driver and so the kinds of malls that have them have been in much better situation than the others. During the pandemic the issue of the relationship between landlords and tenants has often been raised. Personally, I'm a little bit shocked that these have been put in such opposition to each other. This is an absolute mistake. We have the same targets and the same problems. We cannot exist without each other. At Apsys, we have engaged with retailers for 25 years, we negotiate, we make deals, we find solutions. The best thing to do is to let us to do our job. We are able to manage the situation. Every day we manage the almost 2,500 lease agreements in our portfolio. Last year, during the pandemic we signed 800 lease agreements – renewals and new deals, apart from prolongations. So we really don't need top-down regulations.
Has the pandemic changed the character of retail centres going into the future?
For sure, yes. The shopping centres of tomorrow won't be the same as they were yesterday. First of all, there's the business that has gone online. We'll have to make more enhancements to the leisure component, but this was obvious to us even before the pandemic. And you can't have a nice meal in a restaurant online, you can't go to the gym online. We will have to focus on the customer experience and the sector will really have to put people at the centre of its attention – as Apsys has done from very start.
What have you missed the most during the pandemic? Or maybe you've started to do something new – some people learn how to cook or bake bread or they get a dog…
I'm French and as such I miss restaurants – both for their culinary and social aspects. By the way, there are more and more interesting restaurants in Poland. I can't say I've had to take up cooking, because I cook a lot already. But I have made some progress, by getting in a lot of practice (laughs). Of course, I miss my kids, who are studying in France. Luckily, I am managing to visit them from time to time. And this makes me even more grateful that I'm the CEO of Apsys, because it's a small company, like a family. I have the support of a fantastic team, not only in professional matters but also in everyday ones, which is especially important in these difficult times.
Interview: Magdalena Rachwald