Eyeing up the West
Small talk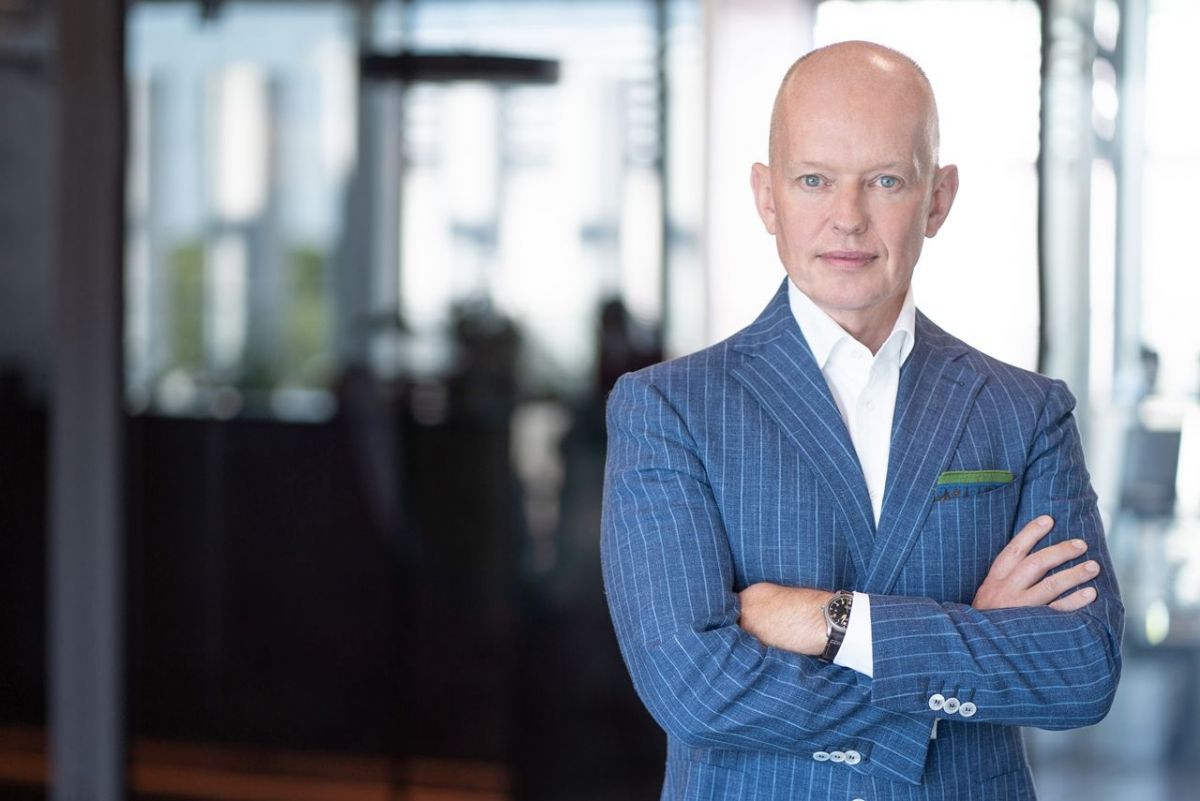 Maciej Dyjas, the managing partner of Griffin Real Estate
Warsaw-based investment manager Griffin Real Estate seems to have conquered its field in its home country - and is now looking further afield as it prepares to enter Germany. We spoke to managing partner Maciej Dyjas about where the company is going from here
Not so long ago Griffin announced plans to enter the German warehouse market, but it appears you also have your eyes on other Western European countries.
Maciej Dyjas, managing partner of Griffin Real Estate: Indeed. Right now we are working on two locations in Germany where we are building warehouses for Amazon. The sites have been purchased, we've got all the permits and the construction work is underway. We're also in advanced negotiations for two more projects there, but it's too early to give any details. In addition to this, we have entered the Netherlands, where we are also planning two projects, one of which we are in the final stages of the market analysis. We are also looking at Spain, where we are negotiating the purchase of two sites, one of which we have almost completed. What all these projects have in common are their locations. They are all close to large cities as well as junctions on roads that are major communication routes. They are also planned to be of a similar size, with buildings of between 20,000–60,000 sqm.
Why are you now planning such an ambitious expansion? Is it that the opportunity has arisen or maybe it's because you think it's worthwhile diversifying geographically?
It's for both of these reasons. Our European Logistics Investment (ELI) platform does business with large tenants as well as with other business partners working in logistics – and these partners are both Polish and international. Our clients are interested in space in both Poland and abroad, which is why we've decided to expand internationally. We have a large portfolio in Poland and we've built up some invaluable experience. So when the opportunity arose to buy land abroad, we took an interest in it. I reckon we have around 80–90 pct of the required know-how, but the part we don't have is the knowledge of investing in particular countries. However, we are professionals and we learn quickly. So to sum up, opportunism is why we're going into other countries, but we are doing it for diversification reasons too.
Is the entire European warehouse market developing in the same way – or are there EU countries that should be avoided?
The main reason for the current growth of this market is – as everyone knows – the e-commerce boom. But another and not so obvious driver has been the changes in the way retailers and wholesalers are organised, since they now see storing goods at the point of sale as too costly. They can save a lot of money by using logistics and warehousing infrastructure, which is becoming better developed. A third reason for all this development was evident even before the outbreak of the coronavirus, but it has become far more important since. I'm talking about nearshoring. Transferring jobs abroad to places like Asia turned out to be a genuine disaster for Western corporations during the lockdown, as it disrupted supply chains. Many industries and especially producers came to the conclusion that you shouldn't move your entire business to the other side of the world and that it's much safer to keep 20–25 pct of your production capacity close at hand. This change in outlook has also created additional demand for production space. To answer the second part of your question, we are not interested in every Western European country. This has nothing to do with how developed they are or what their economies are projected to do. For example, France has a very highly developed warehouse market, which is very profitable, but building there is a lot harder because of how complicated the regulations are.
What's the market like in Poland and how well is Griffin's portfolio doing?
Our projects are doing very well, which can be seen by how quickly they are being leased out. It's been quicker than we had been expecting. The buildings that have been around the longest (let's say, half a year) are already almost fully leased and equally importantly they are leased to large stable tenants, including both Polish and foreign firms. If we wanted to sell a building that had been leased out (although we generally don't do this), it would probably take just five minutes. International capital is far more interested in the Polish market than it was before the pandemic, when the dream of every opportunistic investor was a warehouse in Hamburg. Now, three or four years later, they are many times more expensive. That's why investors are looking for other possibilities – and that includes in Poland, which is seen as a stable market where you can still find a few bargains.
Is warehousing completely immune to Covid, even if a fourth wave occurs?
I think so. The three previous waves haven't harmed the sector, in the sense that they haven't disrupted construction schedules, nor have they dampened interest from those clients who are planning more long-term. In fact, the opposite has been the case: the pandemic has strengthened those drivers we were talking about. Any further waves that might possibly follow shouldn't by themselves have much of an effect, nor on the rest of the economy. It's the decisions taken by different countries that might possibly cause more problems, such as the imposition of further lockdowns.
Let's hope not. Anyway, have you been able to plan your holidays?
Yes, I have – although my plans have pretty much been determined by Covid, since 75 pct all the places you can go have quarantine requirements. My kids are grown up and can now organise their own holidays; but for me it's vital for all of us to go somewhere as a family once a year. So we are going to spend two weeks on the Galapagos islands and in Costa Rica.
Interview: Tomasz Cudowski