Accentuate the positive
Small talk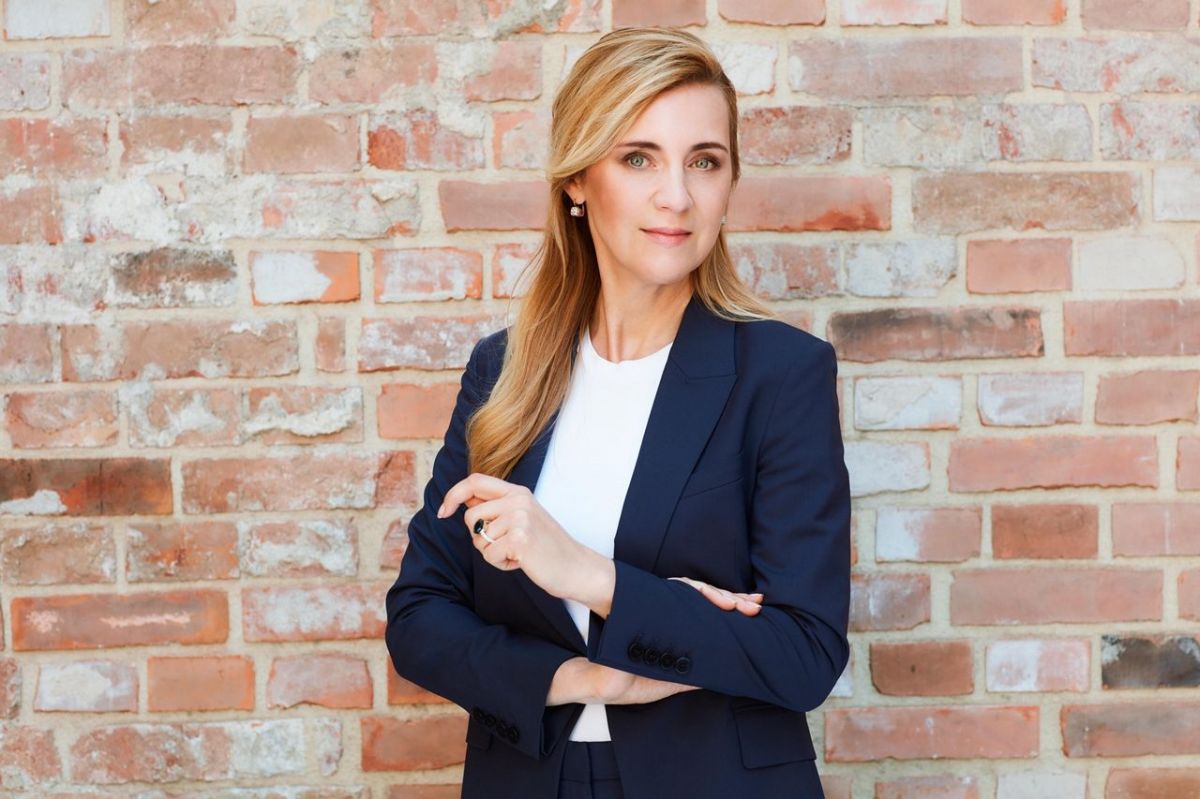 Monika Rajska-Wolińska, the CEO of Colliers in the CEE region
Monika Rajska-Wolińska, the new CEO of Colliers in the CEE region, on the company's plans and looks back on her past achievements
What does your recent promotion mean to you?
Monika Rajska-Wolińska, the new CEO of Colliers in the CEE region: It's great recognition, but at the same time it means more engagement and involvement. I was a native Pole in a Polish business but now I am responsible for more countries with different cultures and I'm in a different real estate environment. So it's going to be challenging, but I feel like I have a great and exciting journey ahead of me.
What is your proudest career achievement to date?
I think that would be building a company that has a real impact on the shape of the real estate market in Poland and that supports and educates clients on such important issues as ESG and limiting negative impacts on the environment. Above all, however, it is creating an employee-friendly organisational culture, one that supports employees on their personal growth paths, in the realisation of their passion for real estate, and to have faith in their own talent. I like to focus on what is positive in each person. I create teams that operate independently without my control, offering the best service to our clients. I have a lot of confidence in my employees and I don't believe in micro-management. This has worked out well – the good reputation we have in the job market means people with impressive knowledge and skills are drawn to us, because they know that our company will provide them with good conditions for development. I'm also proud of having been awarded the title of best employer, which our Polish team has won twice – in 2017 and 2019. The award is given to organisations that create the most engaging working environments. It is overseen by Kincentric (formerly Aon) based on the results of an employee engagement survey. I can reveal that another survey was conducted this year and 96 pct of our employees took part in it. The engagement level is even higher than last year. This puts us in the running for winning the best employer award again this year. I'm really proud of that.
Can you think of any past business failure and the lessons that you learnt?
I don't really recall any spectacular failure, which isn't to say I haven't had one! I believe that everything that happens in my life happens for a reason. My dream is to create a forgiveness culture at Colliers. To achieve that we have to talk to each other very honestly, both about things that we are satisfied with but also about those areas that need improvement. It's about continuous feedback but also acceptance of mistakes that may occur along the way. It is important to provide employees with the opportunity to experiment, bring in new ideas and innovative solutions. But the most crucial thing is not to be afraid of failure, to experiment and take a risk, obviously supported by previous observations and thorough analysis of the market.
You're well known for bringing investors to Poland. In your new role will you be promoting other countries as actively as you have done your own?
Each country in the CEE is equally important to me. I will divide my time between Poland and the CEE region, while in my activities in Poland I will be supported by a newly appointed, six-person management board. My main goal for the organisation is to integrate the region so that it is perceived by investors as a whole. We are seeing an increasing number of cross-border tenders and clients expect our quality of service to be the same in every country. So my role is to encourage the exchange of good practices and ideas between countries. What matters to me is partnership with local leaders and full respect for local conditions.
Are there going to be any big changes to Colliers across the region?
No. I believe in natural development. However, we notice certain changes taking place in the market regarding technology, expectations and the habits of clients and tenants, e.g. in office buildings, environment or diversity and inclusion, and we want to be the first point of contact for our clients with all these topics and many more. One of my tasks will be to inspire discussions with managers and leaders about how our business will evolve and how to prepare it for this evolution. Overall, we want to move in a more holistic direction. We realise that our business is primarily associated with investment advisory, but as a company we want to look beyond real estate and develop in the fields of advisory and consulting services in new and existing areas such as technology, flex office, HR, workplace and newly created location strategy. We need to be able to advise our clients about more than one possible scenario. So we will also focus on data and technology – the issue of safe storage of data and data processing. ESG and environmental responsibility are extremely important issues to us as well. We are conducting thorough analyses both internally and for our clients on how they can prepare for the implementation of carbon zero programmes in their organisations. This year, Colliers has also published its first Global Impact Report – a coherent presentation of our actions taken in different parts of the world where the common denominator is humanity: respect for the diversity of human attitudes, needs and relationships, as well as for the world around us.
How do you like to spend your free time?
In the past I was a bit of a workaholic but over the years I've changed a lot. I feel more mature and clear about my life preferences. I do care about my work-life balance. I have two teenage kids and I love spending time with them. Sport has always been my passion and it's one that I now share with my daughter. This year we went windsurfing together. I also like to go skiing every winter and for the past three years I've been practising Ashtanga yoga. It's very demanding but it helps me to relax and gives me plenty of new energy – which I do need now!
Interview: Alex Hayes