Joining the proptech revolution
Small talk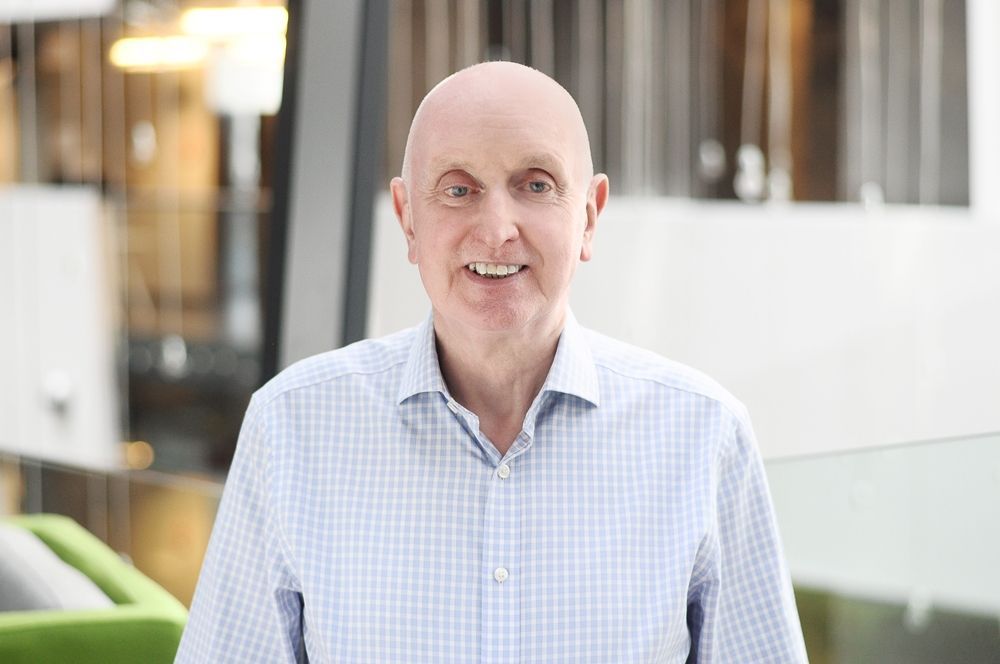 Alan Colquhoun of Velis Real Estate
One of the most well-known names on the real estate consultancy scene in Poland is now taking his expertise to the proptech market. We asked Alan Colquhoun why this segment is so promising and how important it will become for the whole market
You've just joined Velis Real Estate Tech as an advisor to the management board after a long stint at DTZ and (after the merger of the two consultancies) as chair of Cushman & Wakefield Poland. How did this switch in your career from real estate agency to the proptech sector come about?
Alan Colquhoun, advisor to the management board, Velis Real Estate: It's almost 5 years since I left C&W and returned to the UK. After starting a small outsourcing firm and working briefly at a tech start-up – both of which were in the residential sector – I was keen to get back into the commercial property sphere, where all my contacts and experience were. The opportunity arose when Adam Penkala, one of the founders of Velis, who I knew from my time at DTZ, contacted me earlier this year suggesting that I join in an advisory role. I believe it's a good fit for both parties as it brings some useful property advisory knowledge into Velis as well as some representation in the UK.
Velis is a Polish-based company, but will you be operating from Kraków or the UK in your new job?
I will be based in the UK with occasional travel, subject of course to any ongoing Covid restrictions. I shall be watching with interest how the "new normal" pans out – I'm sure that face-to-face meetings will remain important, but they may be less frequent than previously.
Just how fast is the proptech sector developing and how important is it becoming for the real estate sector?
The tech sector is developing rapidly across many sectors – and real estate and proptech are no exceptions. Buildings are more technically advanced and market players more demanding. The regulatory environment is also more challenging. ESG is much higher up the agenda, adding new pressures around employee well-being, sustainability and energy usage to those from costs and competition. Proptech and the big data it provides are great enablers for monitoring and managing these challenges.
Do you see proptech and (for example) Velis' Singu FM management platform as the answer to some of the changes that have been brought about by the pandemic? Will it help in the shift towards hybrid work, for instance?
In general, yes. At the basic level it enables property managers to work remotely with fewer on-site visits. For tenants, workspace occupancy can be monitored, meeting rooms reserved, and visitor access controlled. The Singu Guestbook module has recently been updated to include a touchless entry feature. At the more detailed level, Singu FM can monitor the efficiency and operation of building systems, including HVAC, ensuring that the fresh air supply is optimised. Cleaning regimes can be controlled, right down to monitoring an individual cleaner's movements through the workspace.
As well as its Polish and UK operations, Velis now has a presence in the US and Japan. How easy has it been for a Polish proptech company to make its mark over there?
As I have recently joined Velis that's a question I have asked as well! I'm sure it wasn't easy, but the answer lies in having a great product and excellent support, as well as a network of local partners who can assist with things like training. I was surprised to learn that Velis delivers Singu in more than 20 languages, which apparently was less of a challenge for our tech wizards!
How much has Velis grown in recent years and what are its growth plans for the future?
The geographical presence of the Singu product range has grown enormously: it is now used globally, particularly in EMEA region and North America. Our future plans will focus on product improvement and development, as well as further geographical expansion. Various clients are rolling out Singu beyond their initial licences in Poland and the CEE region.
Have you been able to take any kind of a break this year, with all these changes in your life?
Like many, I have been stuck at home for much of the past 18 months. I have avoided the 'staycation' rush in the UK, deciding instead to take occasional day or weekend trips here and there, enjoying the ever-changing British scenery (and weather!). It was great to be back in Poland to visit Velis at the beginning of August, my first trip out of the UK since December 2019.
Interview: Nathan North