Energy and ideas
Small talk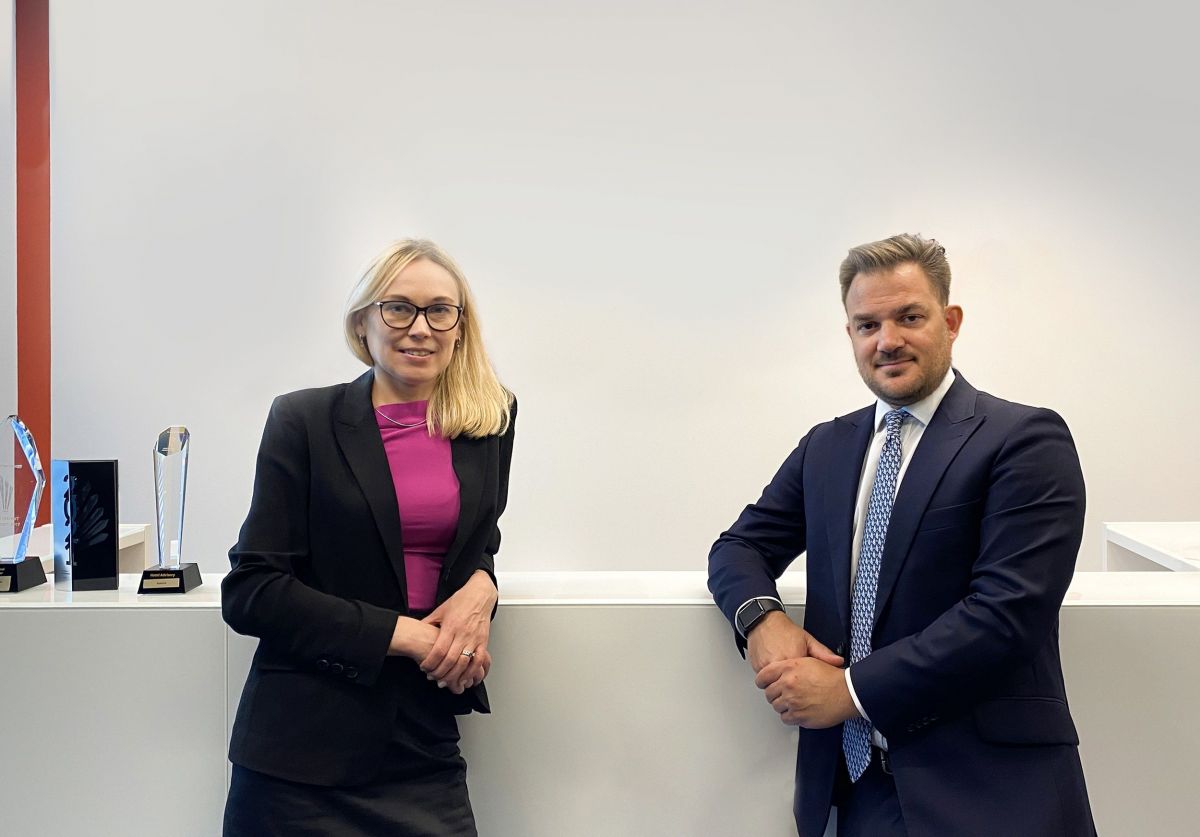 Avison Young has certainly been sending out positive messages to the market, by expanding its team and the range of its services. Michał Ćwikliński and Monika Bronicka of the consultancy tell us why they've felt confident enough to do this - and why they are introducing a valuation service
Avison Young has recently introduced a property valuation service in Poland. Wouldn't many people consider it a bit risky to expand your service lines in such uncertain times?
Michał Ćwikliński, principal, managing director, Poland, Avison Young Polska: Despite the slightly lower transaction volumes in the first half of 2021 compared to 2020, the commercial property market is in good shape and both the number of deals and the value of the transactions are close to the highest point they've ever been in Poland. And we at Avison Young have come out pretty much unscathed from the disruption of the pandemic. So we haven't, for example, reduced our staffing levels – quite the opposite, in fact: in 2021 we increased the size of our team. The opening of our valuation department was due to our desire to offer our clients more consultancy services instead of just those that are transactionary, which is what our business in Poland has so far been based upon. Valuation is one of those basic services that international consultancies offer their real estate clients. It's also worth mentioning that there are still not many international consultancies operating in the commercial real estate market and they often have limited resources for projects as they come and go. As a result, the market's response to the needs of clients still remains limited. Our reputation for high-quality work not only brings in new clients, but also attracts people with serious expertise – and Monika Bronicka, who now heads our valuation and advisory department, as well as the rest of her team are a great example of this.
Monika, could you tell us what your first few weeks working in your new position have been like?
Monika Bronicka, director, head of valuation and advisory, Avison Young Polska: It was a great pleasure to take on this new challenge. The first few weeks have flown by in a flurry of hard work, but it's also been a time for me to get to know my new colleagues and the rest of the organisation. The entire Avison Young team have given a very warm welcome to both myself and Agnieszka Bogucka, who has also joined the valuation and advisory department, and a friendly atmosphere really helps when starting in a new firm. A big part of our work is business development, so it's really important for us to be listed in banks' panels so that we can offer valuation and advisory services not only to our clients to meet their internal, transactional or financial reporting needs, but to also play a role in the assessment of properties' value for loan security purposes. Every day we've been meeting up with clients, talking to them a lot and discussing joint projects.
Does your previous experience at Colliers help you in your new company – or is it sometimes more of a hindrance?
MB: It turns out that I know everyone in my current team from my previous company, and this is definitely helping me to find my bearings in this new situation. Darek Karaszewski and Agnieszka Bogucka are both experienced valuers and demonstrate an extraordinary attention to detail as well as a great deal of dedication. I believe that these are really important qualities in an employee.
What type of property is your department most often having to deal with right now? Is it warehouses, which have so dominated the market since the outbreak of the pandemic?
MB: There's currently a lot of activity on the valuation market and valuation enquiries as well, so the work we are generally doing is coming from every sector of the market. Along with the most common types of buildings, such as offices, warehouses, production facilities and retail parks, we've also had a lot of enquiries from the PRS sector. However, valuations for shopping centres and hotels have also been coming in to us. It is fair to say that the relative popularity of the various commercial sectors under the current pandemic circumstances has been reflected in the orders we receive. Although, on the other hand, the valuation market is resilient to the booms and busts of the economic cycle, because they are still required regardless of the market situation and that's true for each sector. Nonetheless, it's true to say that most of the work I've been doing lately has indeed been for warehousing.
A new department, entering another European country… what's next? What expansion plans does Avison Young have? Are you at liberty to tell us anything?
MĆ: It's true! Basically, every month this year we have announced the opening of an office in another country – including Austria, Bulgaria, the Czech Republic, France, Russia and Hungary. We're the fastest growing real estate consultancy in the world. We're also talking with potential team members and people who we'd like to see join Avison Young. We're also concentrating on our growth in Poland, which could also possibly take place through acquisitions. We want to open up new business lines, such as leasing departments for offices and warehouses, and we also want to strengthen the lines we already have. New people are going to be joining us by the end of the year. We have a lot of energy, ideas, skills and resources and we also have a global strategy. I'm convinced that when we have this same conversation again in a year, in terms of its growth Avison Young will be in a totally different place.
Interview: Anna Korólczyk-Lewandowska